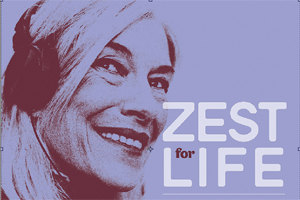 Seminar - How Scientists are targeting the biology of ageing for a healthy life.
Guest Speaker: Dr Tim Sargeant
Wednesday 13 October 2021
2.00pm – 3.30pm
FREE EVENT
Human ageing has many dimensions, at its heart is the biological process. Preconceptions that ageing is an unavoidable and negative part of our biological process are being challenged due to the continuing increase in life expectancy and research on the biology of ageing that shows that the ageing process is more flexible than most of us appreciate. There is a significant amount of research on the biology of the ageing process targeting the biology of healthy life .Dr Sargeant who leads a scientific research team at the South Australian Medical Research Institute will discuss the biology of ageing, and the research being undertaken to better understand how to age well.
Venue
Banquet Hall
St Peters Library
101 Payneham Road
St Peters
Adelaide S.A. 5070
Contact Details:
Maria De Conno or Rosanna Busolin 8366 4611