Welcome to Earthships - 4 Session Online Series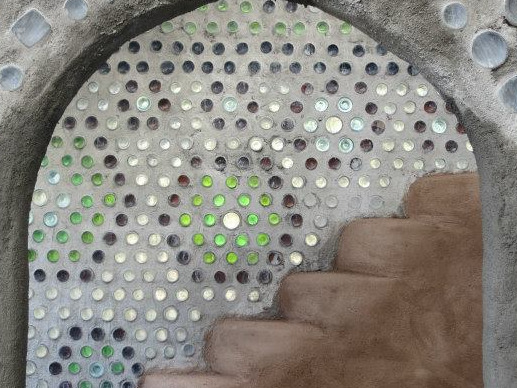 Ever wondered about Earthships in Australia? Are they legal, what is involved, and how much do they cost? Join us as we bring together owner-builders, instructors, planners and participants from across Australia and New Zealand to share how to get involved, and what it takes to build one
Earthships are an experimental but now completely legitimate passive-solar earth buried off-grid houses that use car tires and other recycled materials in their construction.
Wednesday 29th September
Week 1: Origins of Earthships
Where we've come from, how Earthships first emerged and what did the first few builds look like?
With Dr Rachel Goldlust, Dr Martin Freney (having a yarn)
Charles Swain, Bryan Carman, Jim Martin
Wednesday 20th October
Week 2: Research, planning and approvals in Australia and New Zealand
With Sarah and Gus Anning from Earthship Te Timatanga, and architect Graeme North (NZ), Mark Van Laarhoven from Earthship Marulan and architect Daniel Solarsh
Wednesday 17th November
Week 3: bushfires, resilience and construction innovation
With Daryl Taylor, Building Engineer David Flanders, and tire pounders
Charles Swain & Sam Tregenza, Sean Bozkewycz
Wednesday 8th December
Week 4: The experience of owner building
Special Guests Owner Builders Tristan and Shiner (WA), Clive (WA), Candy Disch (NSW), Leander Oakley (TAS)
Wednesday 20 October 2021 - Wednesday 8 December 2021 (UTC+11)
Location
Online event access details will be provided by the event organiser

Contact Details
Sessions
SESSIONS
DESCRIPTION
STATUS