Waterproofing: Specification & Industry Changes - on demand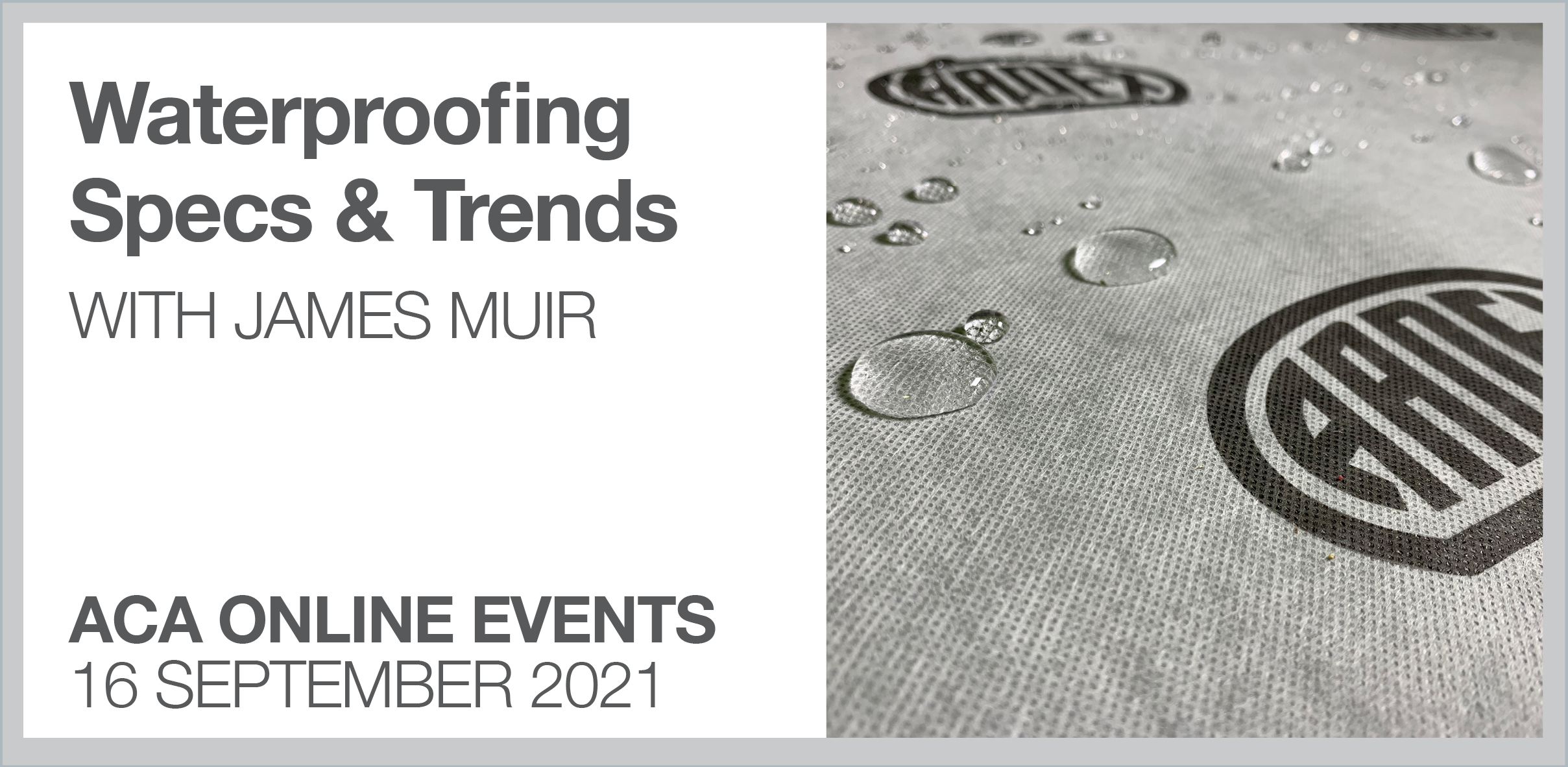 View this ACA CPD webinar on demand presented by James Muir from Ardex to learn more about the critical area of waterproofing, its specification, and changes in the industry. Originally held on 16 September 2021.
Updates to legislation and the need to ensure better outcomes fhave shone the light on waterproofing as one of the key areas for improvement and education for professionals in the built environment. For this informative webinar James Muir will focus on teh following topics:
A brief overview of the Design and Practitioners Act and the impact on the industry nationally

Updates to AS3740-2021

Critical aspects of waterproofing

Internal

External

Exposed

Below grade

Importance of systems
Our Speaker
James Muir is a National Trainer for Ardex, currently responsible for face to face technical training in the Sydney ARDEXacademy, running most of the online training sessions and developing training material. James previously worked in Ardex Technical Services and R&D, and has worked at Ardex Australia since 2014. While working in the Technical Services and R&D department, James was responsible for product and system testing, technical advice, site inspections and new product development.
COST
Members $25
Non-members $40
*One ticket is required per attendee. **After booking you will receive the recording registration link and CPD questions. Follow instructions to submit your own responses to CPD questions, view answers and for issue of a certificate of completion.
CPD
Completion of this 1 hour webinar will deliver 1 formal CPD point.
Learning outcomes - see content to be covered above.
ACA NSCA: 5. Documentation: Detailed Design – 5.5 Integration of materials and compoonents based upon an understanding of their physical properties; 6. Documentation: Documentation – 6.5 Nomination of quality and performance standards with regard to selected materials, finishes, fittings components and systems; 9 Practice Management - 9.7 Knowledge of legal and regulatory requirements and obligations in regard to architectural practice, practice management and registration as an architect.
APBSA Core Area: Documentation
Please keep your receipt, completed questions and certificate for your records.
CONTACT
For more information, contact Katherine Ygosse webinars@aca.org.au 0413 520 548.