Austen Con 2021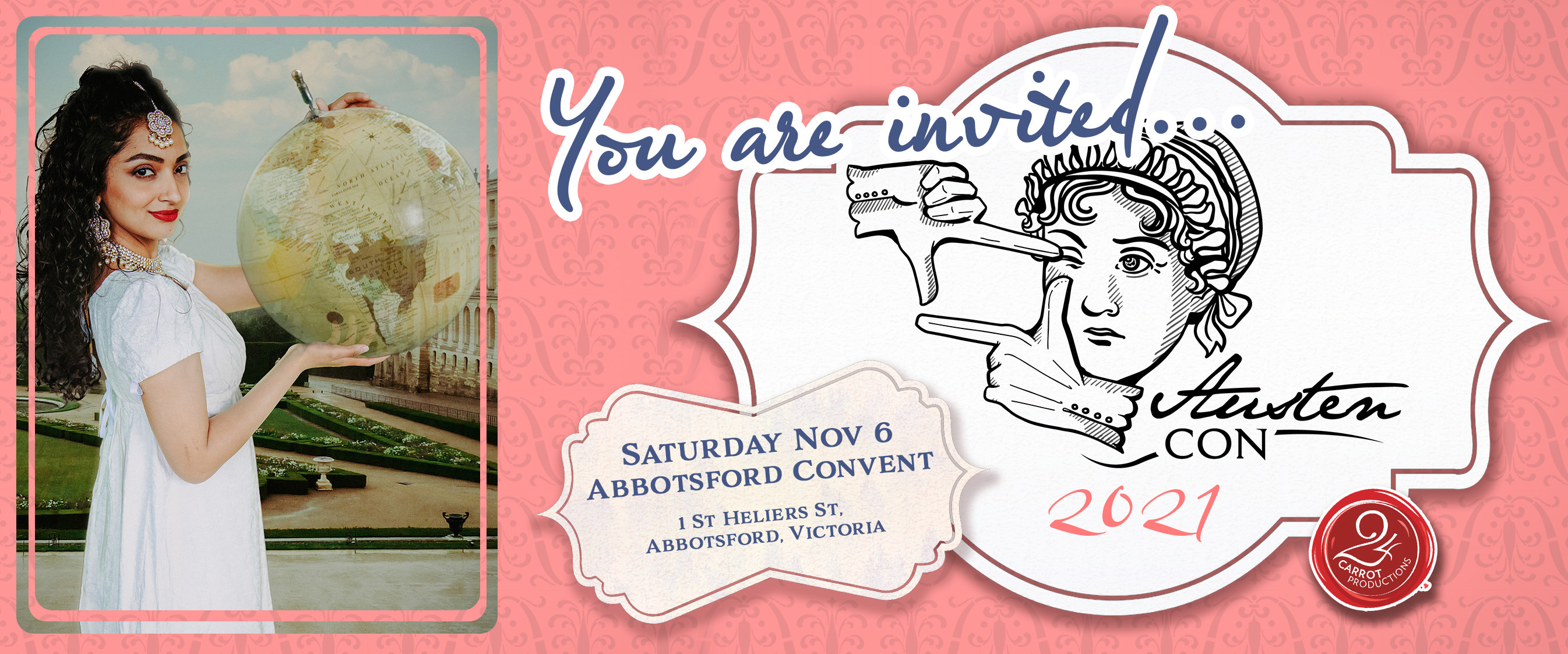 Do you love Mr Darcy? Binged on Bridgerton? Chew on an interrogation of Jane Austen's colonialist relationship to the East India Company? Love a bonnet?
A fantastic mix of live and online events, Saturday the 6th of November 2021 heralds the greatly anticipated fourth annual Austen Con. A much-loved celebration and exploration of all things Jane Austen and Regency.
Dancing, costumes, talks, activities, speed dating and panels, Austen Con is welcome to all.
In accordance with Victorian government directions, all persons (ages 16 and over) attending must be fully vaccinated against Covid-19, unless a lawful exemption applies.
Location
Magdalen Laundry
Abbotsford Convent, 1 St Heliers St, Abbotsford VIC 3067