Halloween @ Maling Road 2021 (SOLD OUT)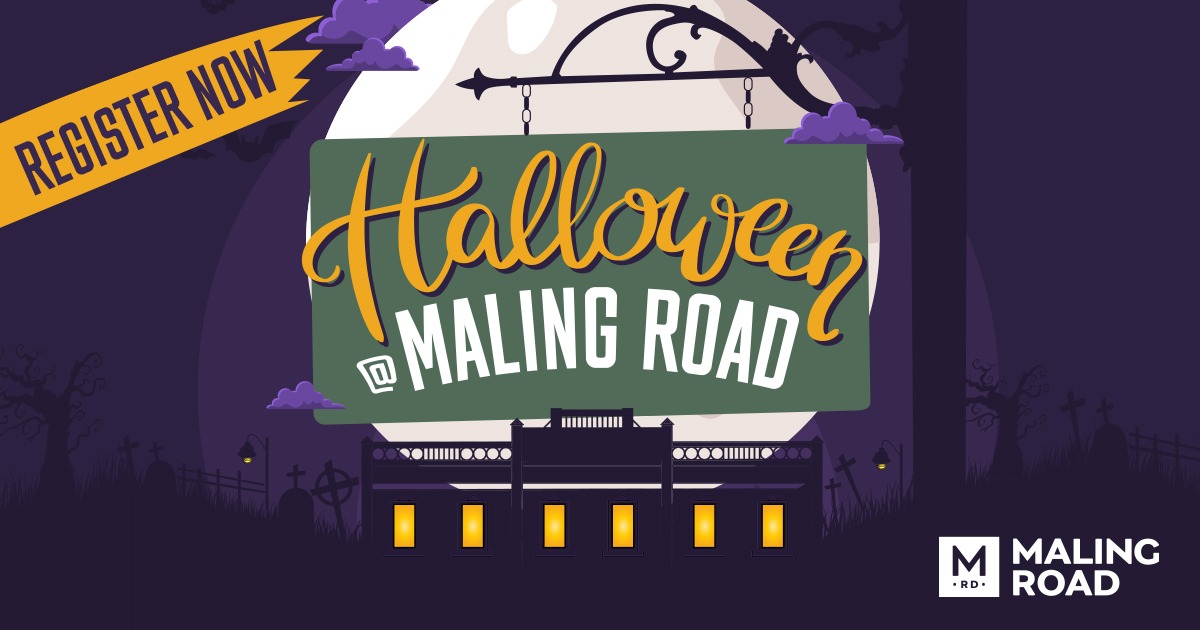 We are starting a new tradition in Maling Road this Halloween! We would've loved to see you all in Maling Road dressed up and trick or treating but can't do that in 2021, so we've put together this amazing pack for you!
Register for your free Halloween @ Maling Road 2021 Gift Pack, it includes a range of activities and craft, Xocolatl chocolates* and Halloween lollies!
To receive your pack, you need to register and pick up from Maling Road between Tuesday October 26th until Sunday October 31st between 10:30am - 4:00pm.
Please only register if you can pick up your pack from Maling Road during those times. Details will be sent once you register.
Limited to the first 300 people to register.
*Chocolates may include traces of nuts.
Contact Details