Demonstration and workshop
Get started with mending – sashiko and boro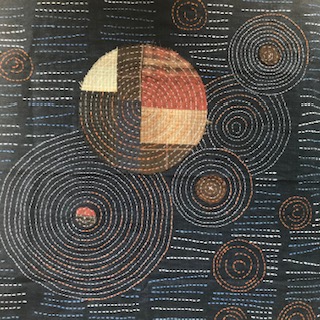 'Sashiko' is a traditional Japanese way of stitching, and 'Boro' is a related discipline of mending and patching. These techniques were
utilised by Japanese working-class peasants of the Edo period as a way of re-using and repairing worn and tattered clothing. In this hands-on workshop, Kerri will outline and demonstrate the basic techniques of sashiko and boro. You will then start stitching and patching using your own starter kit and Kerri's stash of Japanese tools and materials. You are welcome to bring along an item of clothing such as a pair of jeans to mend.
Sunday 14 November
2.5 hours
1pm – 3.30pm

$30
Maximum 6 participants
Location
The Pavilion, Fitzroy Gardens, Wellington Parade, East Melbourne 3002
(Find us next to the Model Tudor Village)
Contact Details
0411201266

https://www.google.com/maps/place/Model+Tudor+Village+in+Fitzroy+Gar
https://www.facebook.com/CoLab-Arts-in-the-Park-110386867962900]