Rotary End Polio Now Movie Event - "The Duke" at Morley
Catch this ridiculously charming British comedy and stranger-than-fiction true story starring Jim Broadbent and Helen Mirren before its release to the general public on Boxing Day and support the End Polio Now campaign.
The Duke is the true story of Kempton Bunton, a 60-year-old taxi driver who stole Goya's portrait of the Duke of Wellington from The National Gallery, London.

Kempton said he would return the painting if the government invested in care for the elderly. What happened next became the stuff of legend. Only 50 years later did the full story emerge - Kempton had spun a web of lies, determined to change the world and save his marriage.
Check out the trailer.
All funds will go to supporting
End Polio Now
. Rotary has been working to eradicate polio for more than 35 years. Our goal of ridding the world of this disease is closer than ever.
Contact Details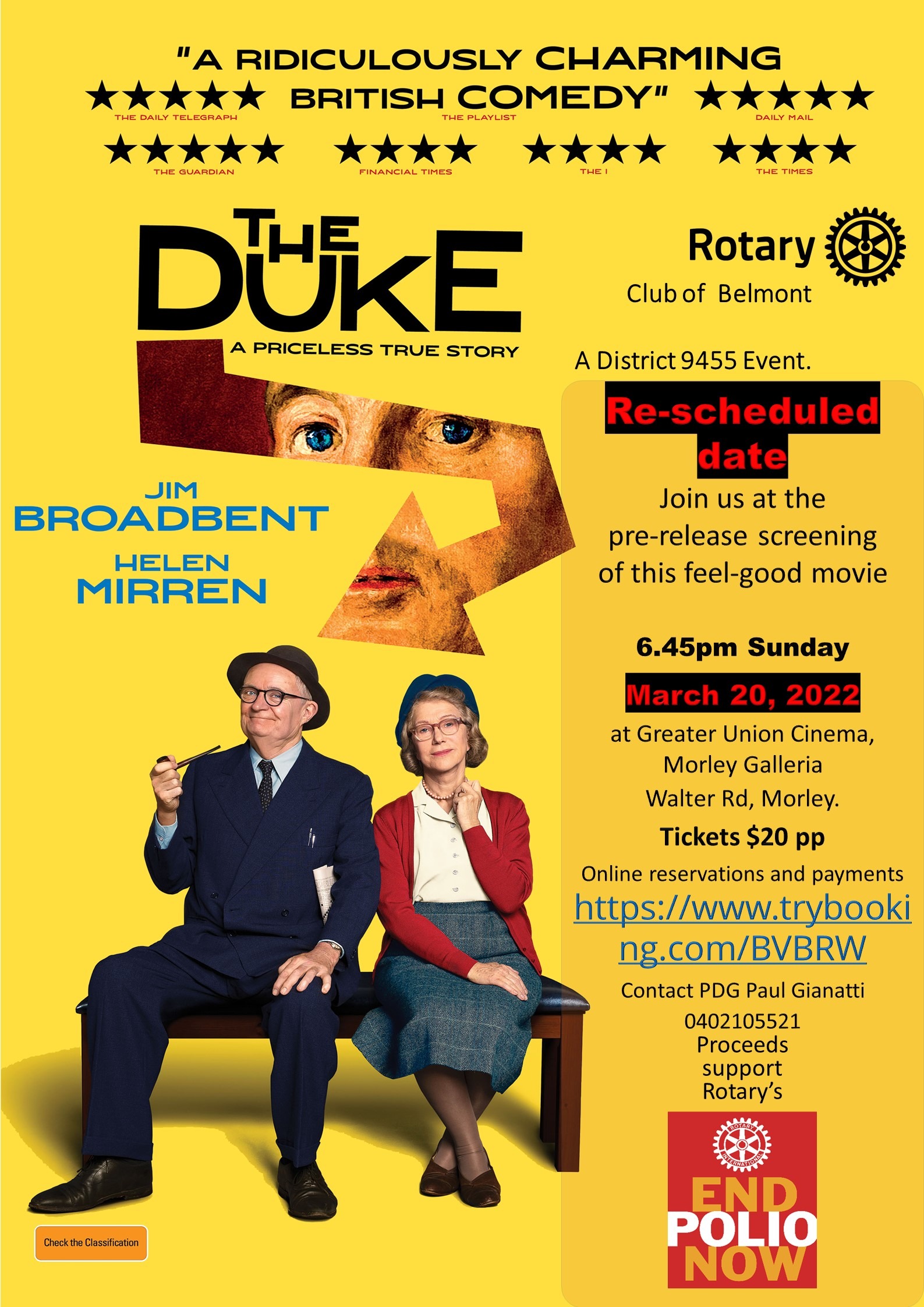 Location
Greater Union Cinema, Morley
Galleria Shopping Centre, Old Collier Rd, Morley Western Australia 6062