Kalamunda Wayfairer Project - Knowledge Mapping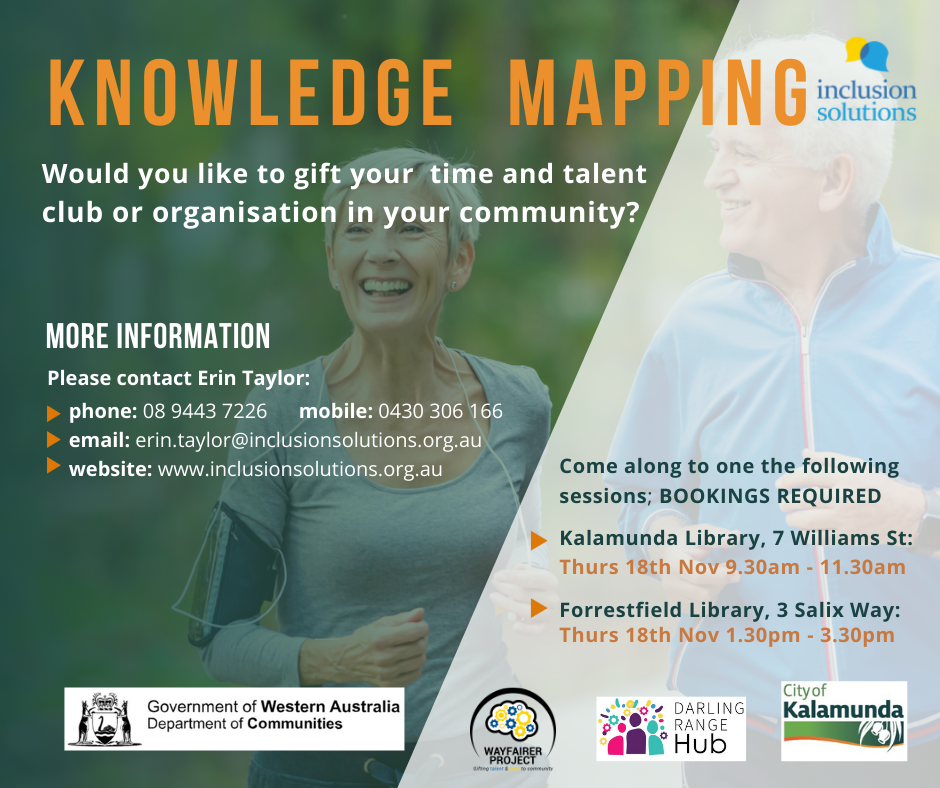 Are you contemplating retirement or have already retired? Would you like to gift your time and talent to a club or organisation in your community?

Please join us for a Knowledge Mapping session where you will rediscover your skills and talents, engage in great discussion, reflect on the value of skills and experiences acquired throughout your life and learn about leisure and how to gift your time in a meaningful way.
Location
Kalamunda Library
7 Williams Street, Kalamunda WA 6076
Contact Details