Ticket sales have closed online, however tickets are available for sale at the door.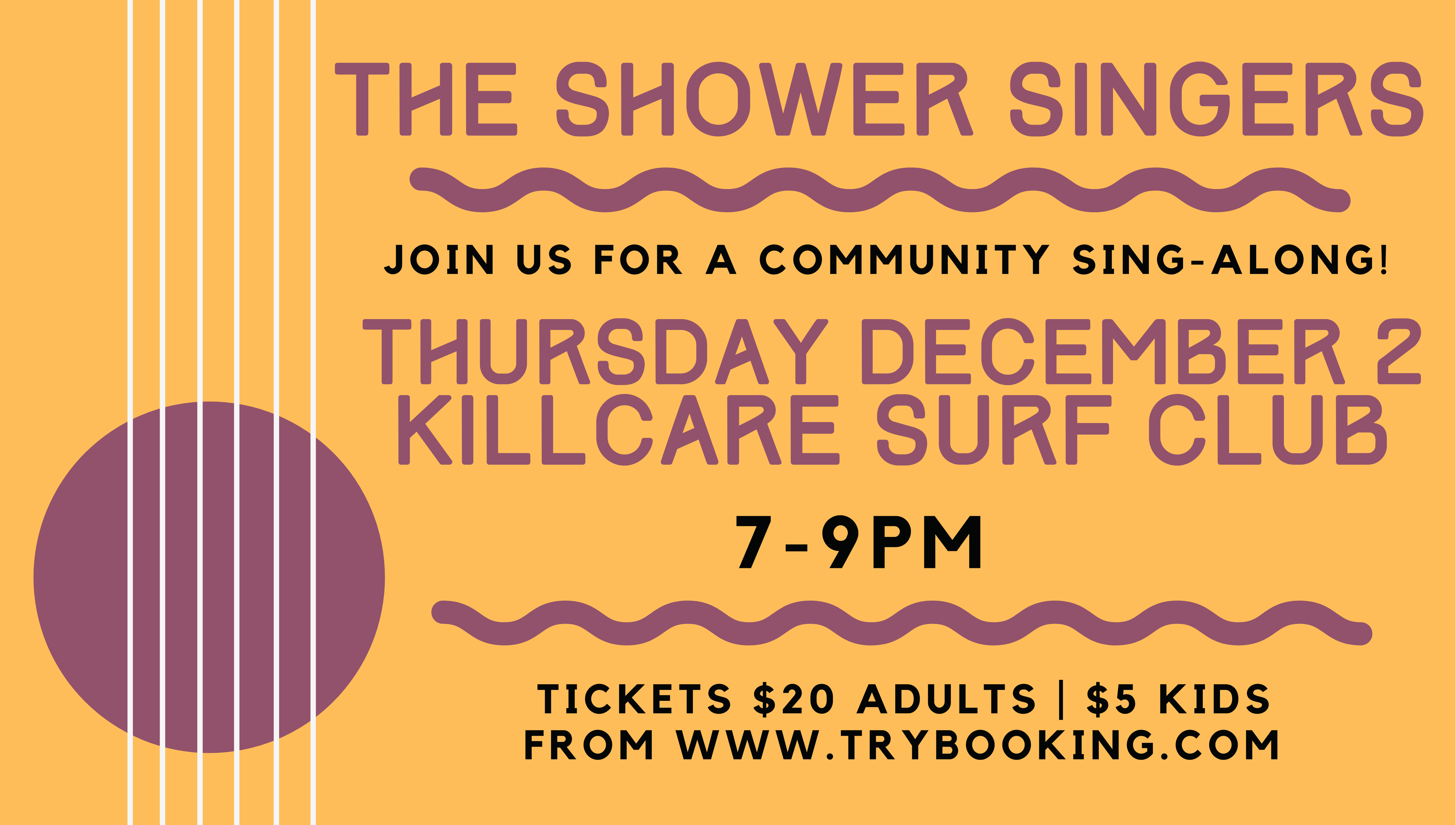 Do you love to sing? Most people love to sing, even if it's only in the shower!
Get out of the shower (put on some clothes) and come and join us for 2 hours of singing, laughter and popular music.

The Shower Singers is led by MELINDA SCHNEIDER & MARK GABLE. We focus on popular songs from the 50s, 60s, 70s, 80s, 90s to now.

Everyone can sing (even if you don't think you can). SINGING IS HEALING for the mind, body & soul, AND it makes you feel good! Find your voice! Everyone is welcome!
Conditions of Entry due to the Covid-19 Public Health Order
* Proof of double Covid-19 vaccination or valid medical exemption is required,
click here
for more information on how to get proof of vaccination.
* Facemasks are mandatory at all times indoors unless eating or drinking, or medical exemption provided
Location
Killcare Surf Club
81 Beach Drive, Killcare NSW 2257
Contact Details