NEIGHBOURHOOD WATCH by Lally Katz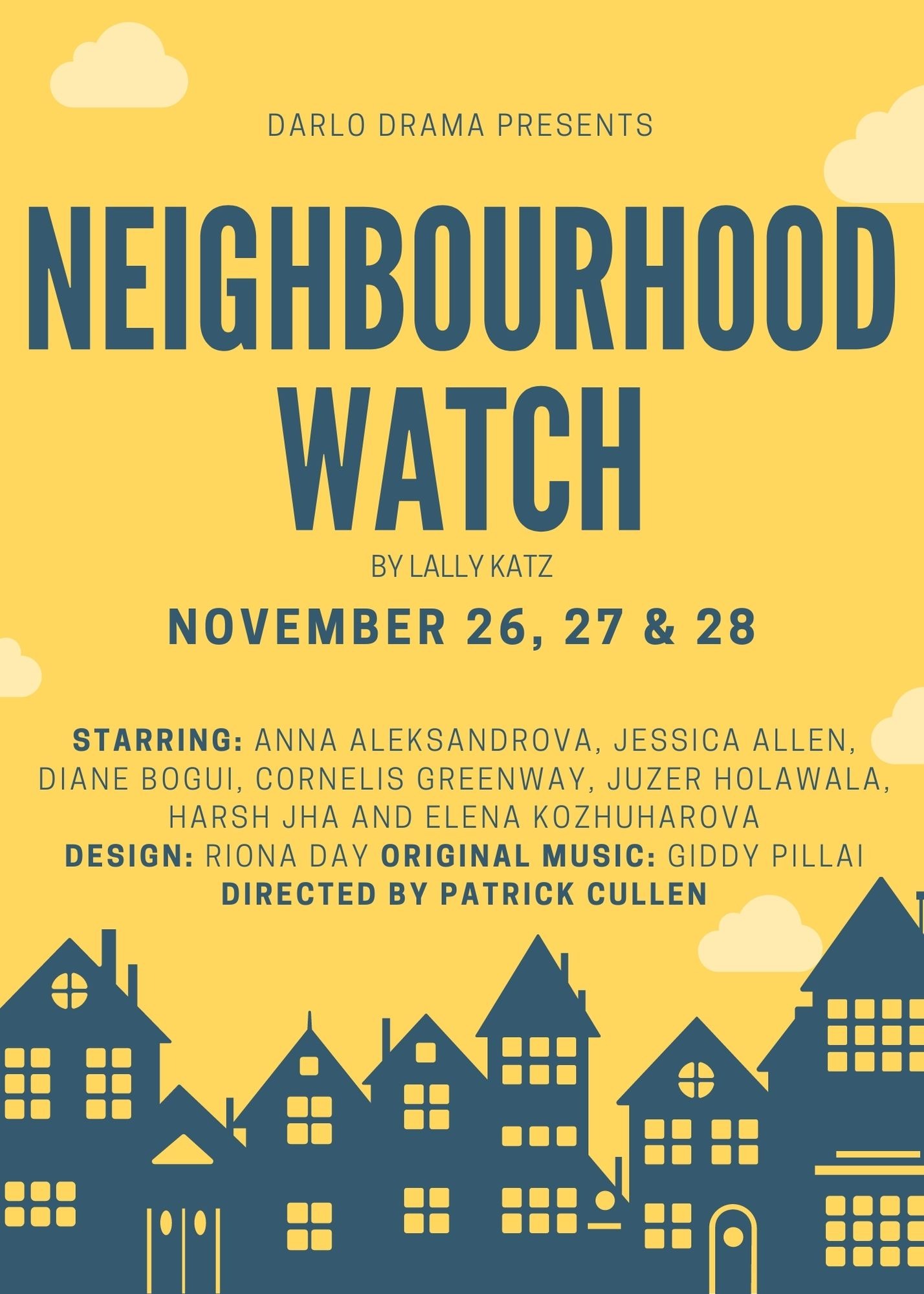 The play takes place in the year between Kevin Rudd's election as Prime Minister and Barack Obama's as US President. Everything was changing in the Western World and for a time anything seemed possible. This is a glorious comedy about hope, death and pets. It's a classic odd-couple story: opposites attract, and from each other they gain a new understanding.

Directed by Pat Cullen with Anna Aleksandrova, Jessica Allen, Diane Bogui, Cornelis Greenway, Juzer Holawala, Harsh Jha, Elena Kozhuharova.
Saturday 27 November 2021 - Sunday 28 November 2021 (UTC+11)
Location
Darlo Drama
Level 1, 16-18 Oxford Square, Darlinghurst NSW 2010
Contact Details