[Jazz Thursdays with JMQ Jazz Ensemble]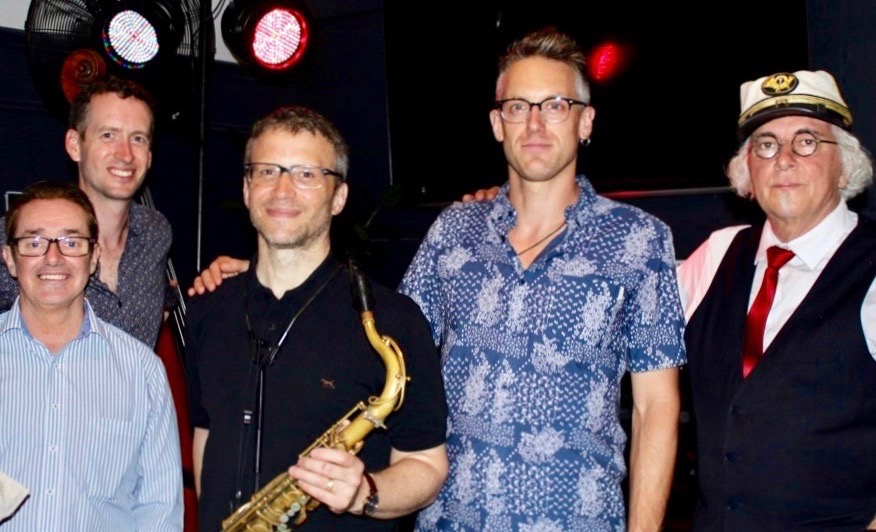 John Montesante Quintet (aka JMQ Jazz Ensemble) is back - with the band's stylish, horn-led Jazz Thursdays - Upstairs at the welcoming Golden Gate Hotel, South Melbourne.
The core JMQ is John Montesante, Tom Lee, Michael Harding, Hugh Harvey with fine local or international guest singers & instrumentalists: Dec 9 JULIE O HARA + Anton Delecca, *Dec 15 WILBUR WILDE, Dec 23 MARG MORRISON + Jim Glasson, Dec 30 TRACY BARTRAM + Craig Fermanis. This is a Jazz with Dinner evening. Your ticket secures your seat at a table - and helps provide weekly Live Jazz program.
Contact Details
https://www.johnmontesantejazz.com jmqjazz@gmail.com 0418318618
https://www.goldengatehotel.com.au 61 3 9810 0050
238 Clarendon St, South Melbourne 3205
https://www.johnmontesantejazz.com jmqjazz@gmail.com 0418318618
https://www.goldengatehotel.com.au 61 3 9810 0050
December 9
*December 15 (Wed)
December 23
December 30