Fostering curiosity, wonder and delight for our natural world.
Nestbox Workshop - (all ages) (CANCELLED)
Come and discover who lives in tree hollows and why trees are so important, then create a nest box (artificial tree hollow) for local wildlife.
Your nest box can be donated to be placed in a local reserve or you can learn all about how to place your nest box in your own backyard for best results.
All materials provided.
BOOKINGS ARE ESSENTIAL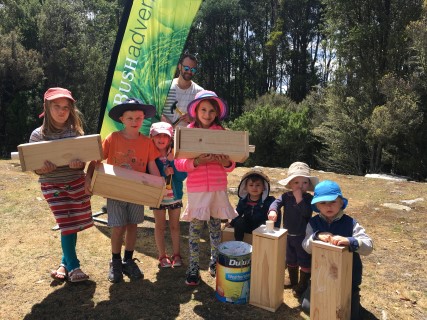 WHEN
WHERE
Site 9, Waterworks Reserve
Ridgeway Rd
Ridgeway
​
Please do not attend any activity if:
1. You or your children are unwell.
2. Have been in contact with someone who has tested positive to COVID.
3. Are awaiting a COVID test result.
4. Have been instructed to self-isolate.
​
For further enquiries, contact us
03 6238 2886
cityamenity@hobartcity.com.au
​
​