Military Goal Paranormal Investigation Tour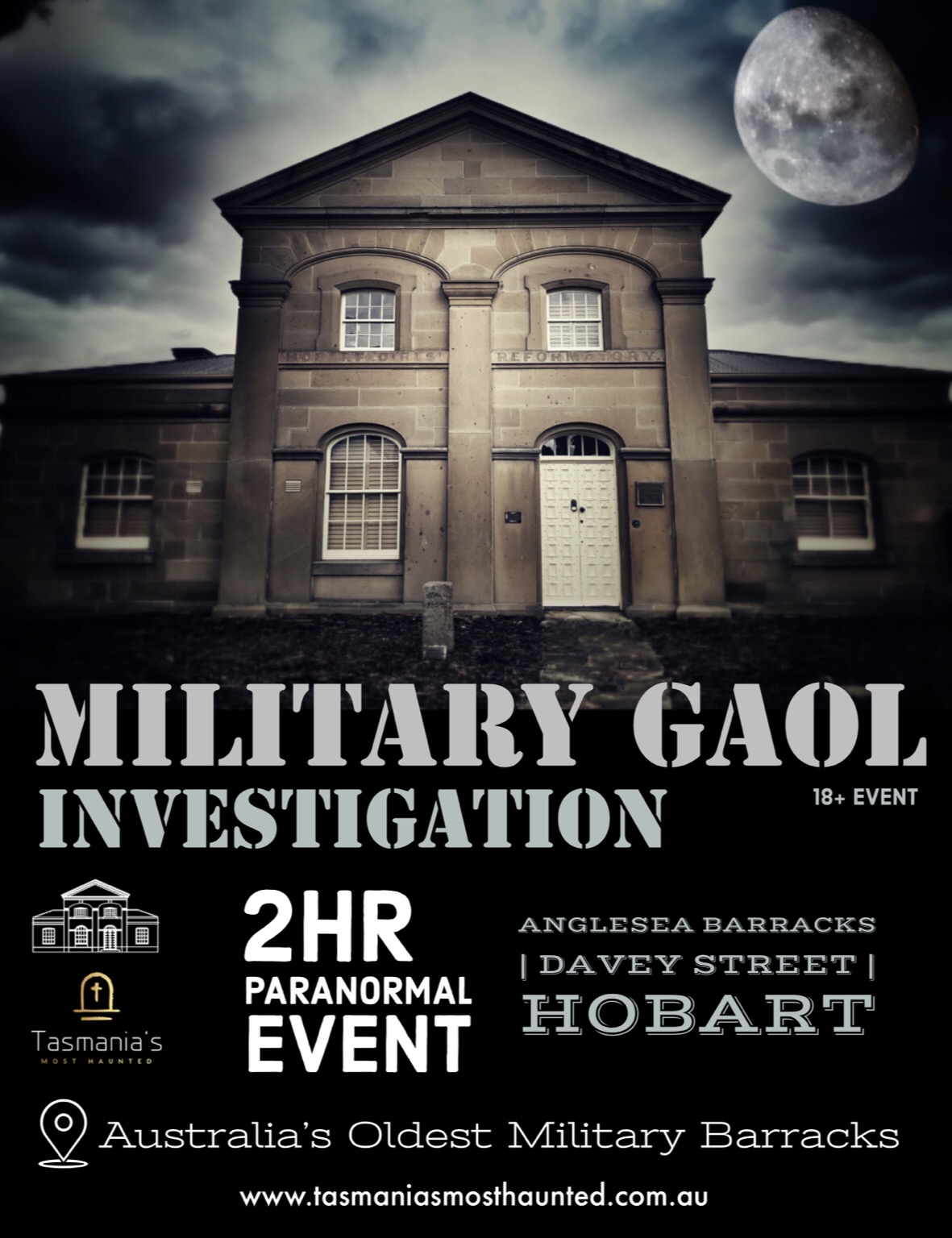 Join us on our new & exciting - 2hr Paranormal Investigation inside this 175 year old Military Goal located in Australia's Oldest Military Barracks still in use & the countries only 19th century military prison.

The Gaol was established to accommodate wayward soldiers & was erected in 1847. This imposing building contains the gaolers quarters and 12 single cells.

Are there Ghosts? With it's 175 years history, we want you to join us to find out who may be still haunting these prison walls.
Friday 20 May 2022 - Friday 17 June 2022 (UTC+10)
Location
Anglesea Barracks - Military Goal
96-120 Davey Street, Hobart Tasmania 7000
Contact Details