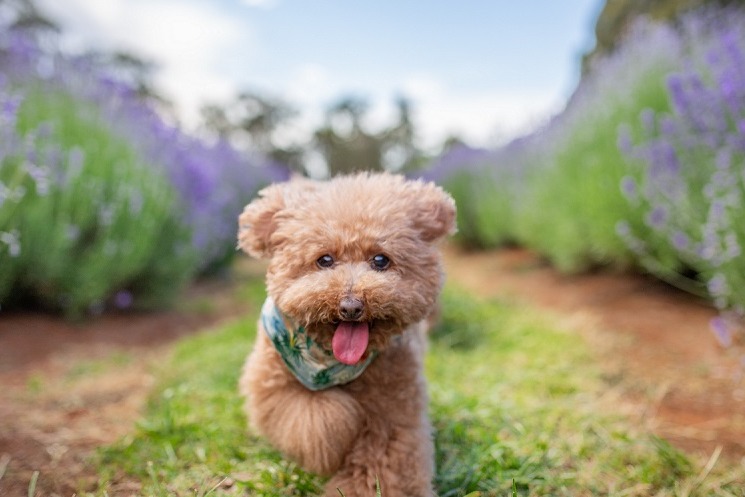 About
Join us on Sunday 6th March for Warratina's first ever dog event! Bring your dog to the Yarra Valley to enjoy a day all about them. Expect 'Best in Show' competitions and agility demonstrations, specialised training classes, a doggy market full of beautiful gifts for your pup, professional pet photography sessions and even a pamper area for your fur baby!
Our "Best in Show" competitions and agility demonstrations will be running throughout both sessions for your chance to show off your dog and win amazing doggy prizes. To enter your dog into our 'Best in Show' competition please enter on the day.
Booking details for our dog training classes, mini grooming sessions, professional photography shoots, vet and physio checks will be added to this page throughout January and February.
Our Tea House will be open throughout the day for you to enjoy tea, coffee, sweets and savouries, or refreshments from their Garden Bar. Gourmet doggie treats will of course be on the menu!
Dog Event Schedule
Please use the links below to pre-book a session with one of our doggy service providers on the day bookings are welcome to depending on availability.
Photoshoots:
Dog Training:
Perfect Paws Behaviour Solutions :
Vet Checks (services include vaccinations, health checks, lump checks, skin checks and nail trims) - Enquire Here
Dog Physio (Specialist in animal physical therapies for dogs and horses, with a range of complimentary products for take home use) - Enquire Here or call Sherie 0484 750 500
Location
Get directions
Warratina Lavender Farm
105 Quayle Road, Wandin Yallock VIC 3139