FSO - A New Beginning (SOLD OUT)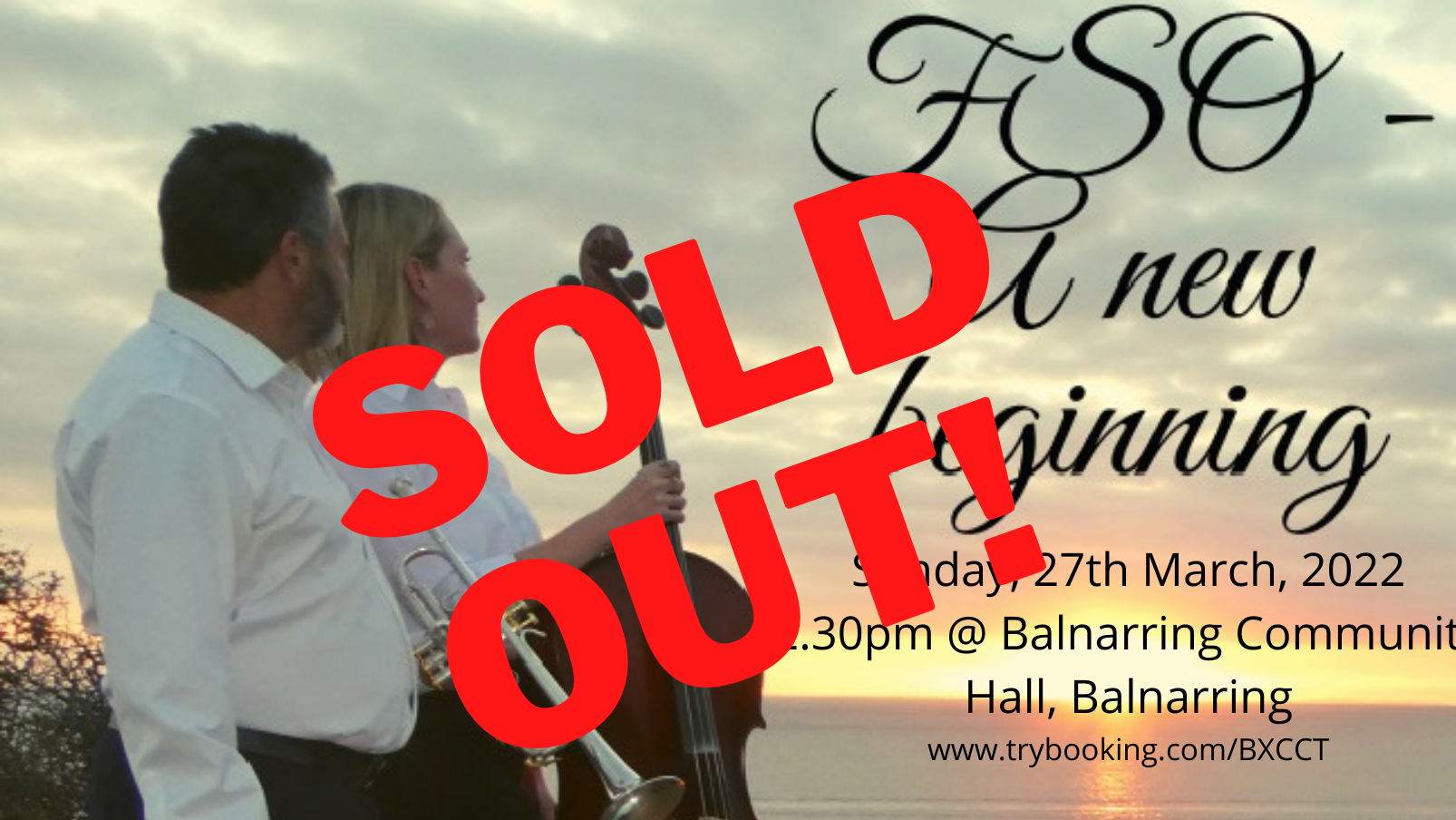 About
If you're craving live, local classical music, why don't you come to this?
"FSO - A New Beginning" with guest conductor Mr Tom Pugh.
Don't miss out on the celebration.!
Featuring Finlandia by Sibelius, Brahms' Academic Festival Overture, March from Aida, Dvorak's Slavonic Dance No. 8 and more. See us perform our Nimrod (Elgar) Facebook video performance live in concert.
Location
Balnarring Community Hall
3041 Frankston Flinders Road, Balnarring VIC 3926