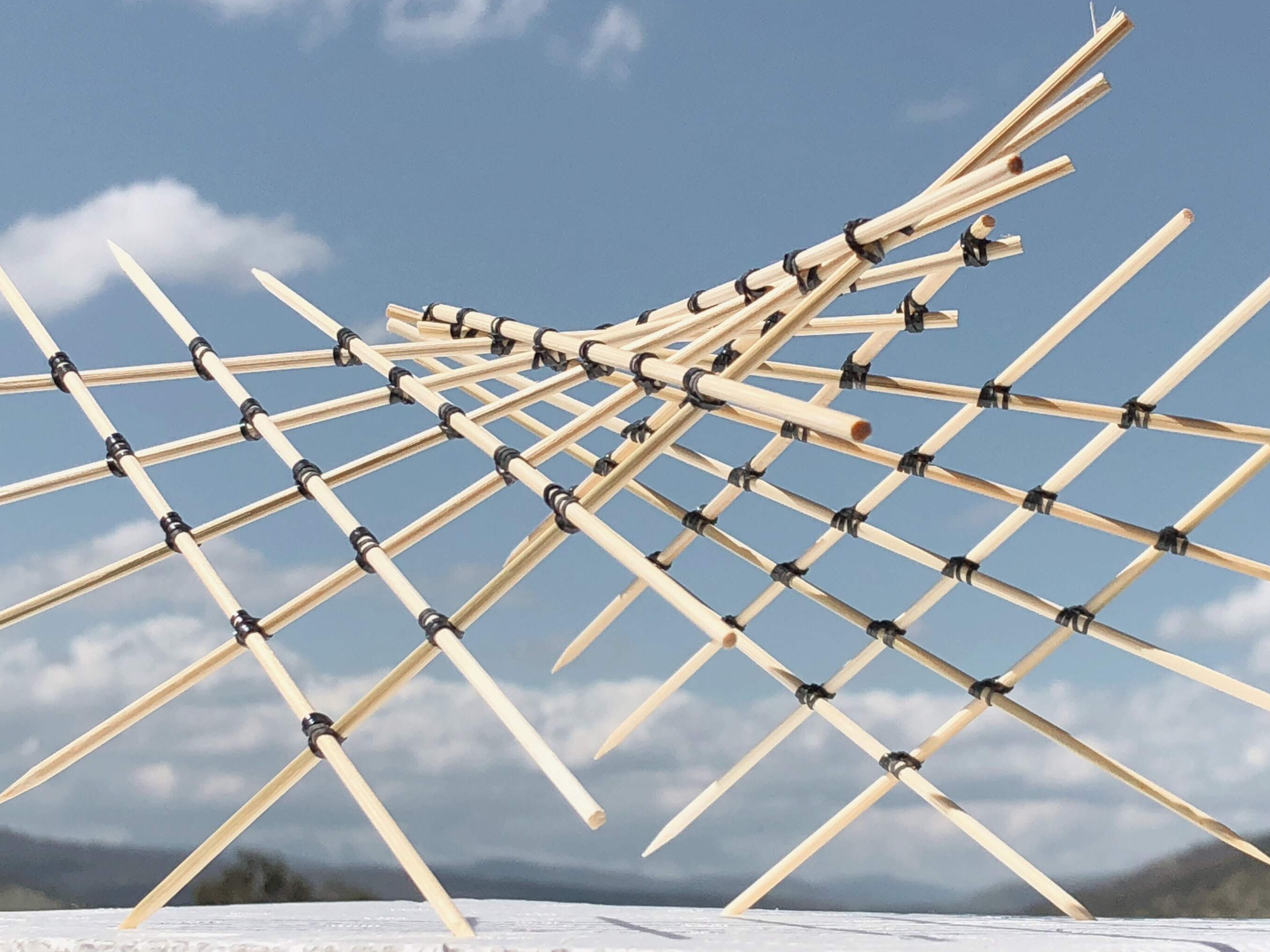 Dynamic bamboo architecture (CANCELLED)
As part of this workshop you will learn about dynamic geometries like hyperbolic paraboloids and hyperbolic cylinders while building small models using bamboo skewers. These dynamic shapes become the building blocks for creating various architectural designs that are simple, sustainable and unique.

The workshop is suitable for children aged 10+ and is a great way to learn about geometry and form through hands-on learning. (Children younger than 13yrs will need to supervised by an adult).
Location
Off-grid Living Festival
Centennial Park, El Dorado Victoria 3746