Term 2 Friday Afternoon Art with Bridget Seaton - Children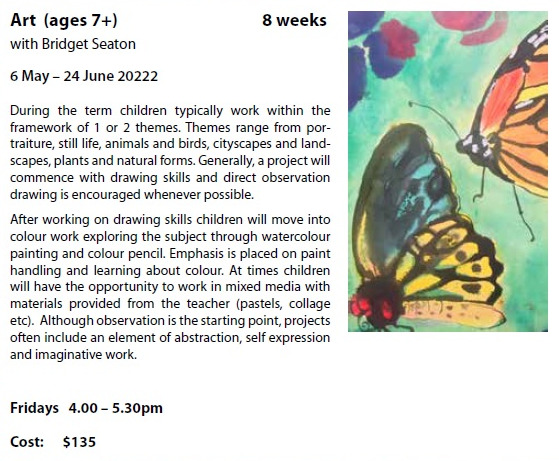 Term Two (8 weeks) | Fridays 4.00 - 5.30 pm | Ages 7+ | Materials list available on CAG website
During the term children typically work within the framework of 1 or 2 themes. Themes range from portraiture, still life, animals and birds, cityscapes and landscapes, plants and natural forms. After working on drawing skills children will move into colour work exploring the subject through watercolour painting and colour pencil and mixed media.
Location
Canning Arts Centre
72 Riley Road, Riverton WA 6148
Contact Details