The Red Angus Society of Australia Inc. Members Forum and AGM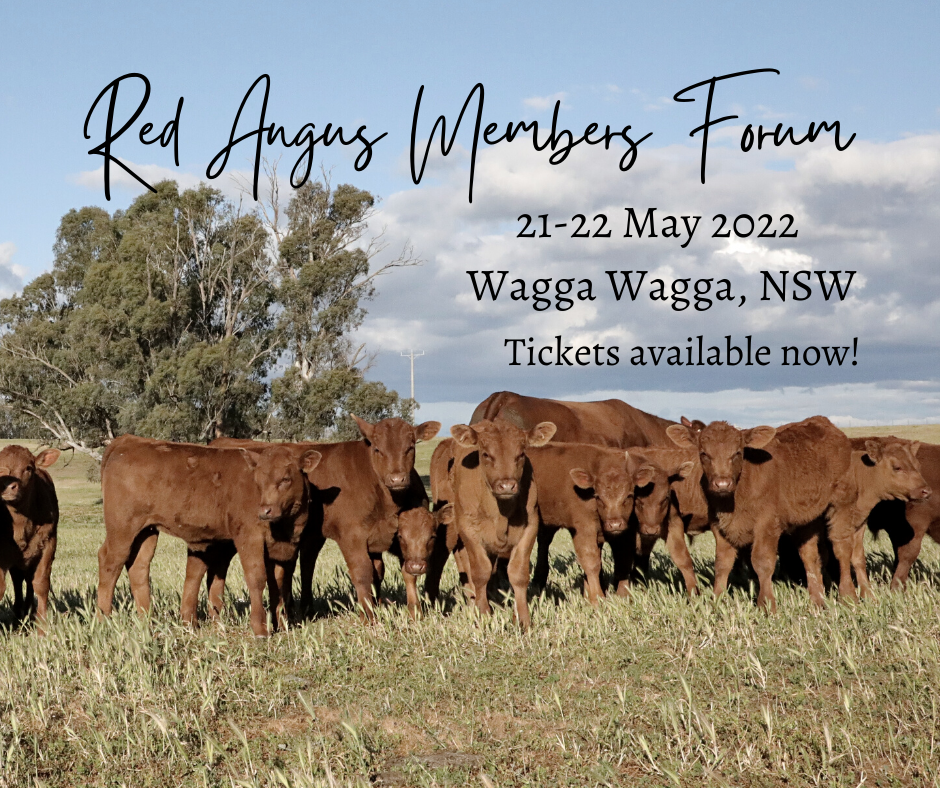 About
This is an event open to all Red Angus Members! It will take place over two days in Wagga Wagga, NSW. It will be a highly entertaining and informative event.
Thank you to our major sponsors AuctionsPlus, Boehringer Ingelheim Animal Health, Virbac Australia Animal Health and minor sponsor ProWay Livestock Equipment. With the generous support of our sponsors, this event can be offered at a reasonable cost to members.
Tickets are $100 for inital guests, or people attending on their own. Any additional guests will recevie a discounted rate of $90. The ticket will cover all costs associated with the two-day event. However, please arrange your own accommodation. The International Hotel is offering a discounted rate for members.
This event will be a great opportunity for members to get together! There will be plenty of opportunity for discussion and networking with experts in the industry, as well as like minded individuals.
The Council members and all organisers are very excited for this event! After many restricted years, this will be great to get out and about with people. However, we do ask if you are feeling unwell or experiencing COVID-19 symptoms to please remain at home.
21 - 22 May 2022
7:00am assemble at International Hotel Wagga Wagga
7:15am depart to Jindalee Feedlot for tour
10:00am Jail Break Inn rest sop
11:00am arrive back at International Hotel Wagga Wagga
11:10am Dr Tim Elliot of Virbac Australia
12:00pm President's official welcome
1:30pm Dr Shane Thomson of Holbrook Vet Centre
2:15pm Red Angus Society - Josephine
3:00pm Boyd Gudex of Southern Beef Technology Services (SBTS)
6:30pm evening meal The International Hotel Wagga Wagga
9:00am Tim McRae of AuctionsPlus, Hannah Powe of The Land
10:00am Dr Wade Shafer of International Genetic Solutions
11:15am The Hicks Experience
11:45am Ian McDuie and marketing opportunities
1:00pm Annual General Meeting
Location
The International Hotel Wagga Wagga
Corner of Sturt Hwy & Lake Albert Rd, Wagga Wagga NSW 2650