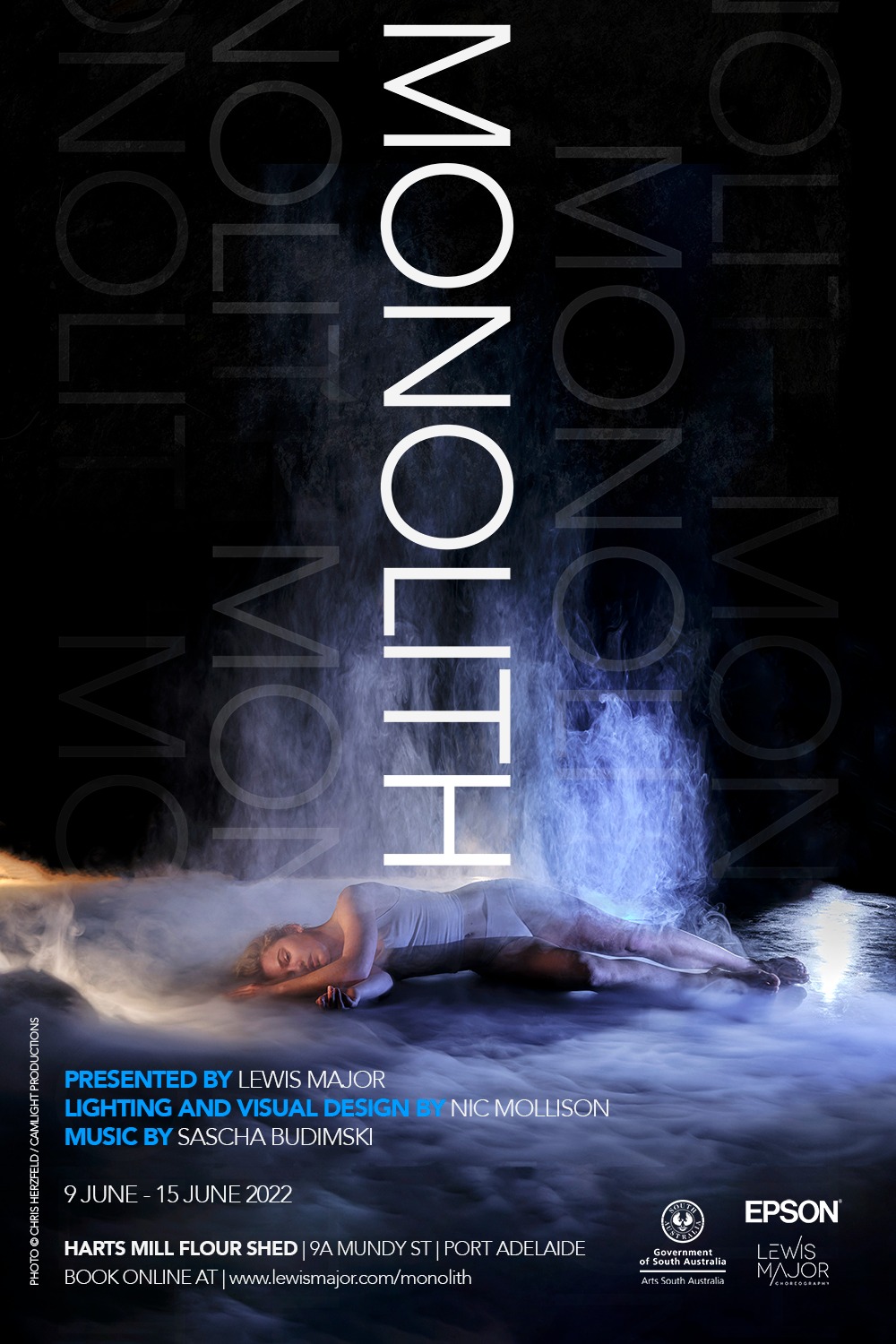 About
A World Premiere of new contemporary dance created and presented by one of the country's most prolific and celebrated young choreographers.
In MONOLITH, Lewis Major explores our oldest rituals amid our ever-changing planet complemented with visual and projection design by Nic Mollison and an original score by Sascha Budimski.
In the cavernous chamber of Old Hart's Mill, in a landscape of broken monuments and fallen idols, four characters enact a ceremony of loss, love, failure and forgetting, seeking to make whole the fragments of ancient knowledge lost and neglected. A stunning physical metaphor for the structures and systems in our society that seem just too large for the individual to move, Lewis' new work is a concentrated epic about ritual and remembering.
Supported by Renewal SA and The Speakeasy Hotel, the 150-year-old Hart's Mill complex in Port Adelaide has been transformed from a disused warehouse, into an entire theatre and Adelaide's most exciting new performance venue.
Shake off the winter woes, grab a cup of mulled wine at the fully licensed pop-up bar and join us for an evening of vitally relevant performance that has its finger firmly on the pulse of the current zeitgeist.
"This is an exquisite work, a perfect fusion of design, light and movement." – Maggie Tonkin, Dance Australia (on Lewis Major's 'Unfolding')
'It is a production of awe-striking imagery, visual representation and unique choreography.' - Sanjoy Roy, The Guardian (on Lewis Major's 'Epilogue')
"We need creatives of vision like Lewis Major in this country to further the significant genre of dance theatre and they should be supported with appropriate funding that serves the breadth and value of the work, celebrating its relevance to our humanity". – StageWhispers.com
All images by Chris Herzfeld/Camlight Productions
https://camlight.com.au/
Location
Get directions
Harts Mill Flour Shed
9A Mundy St, Port Adelaide South Australia 5015