The Unfinished Business of Feminist Research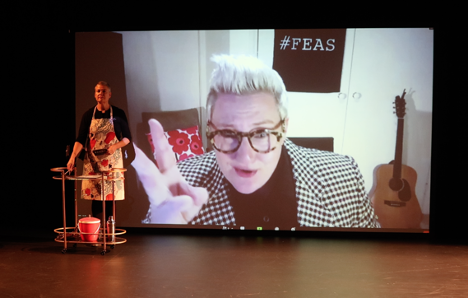 You are invited to attend a feminist interdisciplinary research forum led by Dr Emily Gray, co-founder of #FEAS and Senior Lecturer at RMIT University's School of Education. Emily will give a keynote presentation about the unfinished business of feminist research. Then, postgraduate students across various schools and disciplines will share short snapshots about how feminism is (or is not) part of their research and what this implies.
Feminism in higher education has been critiqued for being too invested in maintaining the superiority of whiteness, too heteronormative, too middle-class,too individualistic, too self-empowering, too colonial, too bland, too boring, etc. #FEAS, Feminist Educators Against Sexism recognises the need for a different kind of feminism in the academy - one that is collective, queer, generative and affirmative.
Keynote: Dr Emily Gray, School of Education, RMIT University in conversation with ECU Postgraduate candidates. Karen Nociti (School of Education), KylieWrigley (School of Arts and Humanities), Ali Blackwell (School of Education) Launching the The Ediths Press; Ecofeminism 101, Emma Fishwick, (School of Education), Aimee Smith, (School of Science).
A light lunch will be provided.
COVID Rules – In compliance with the WA Government Directions and ECU COVID regulations, if you feel unwell please stay home. Wearing of masks is optional.
Location
Mount Lawley Campus
Spectrum Space, ECU Mount Lawley, Room 3.191, Mount Lawley WA 6050
Contact Details