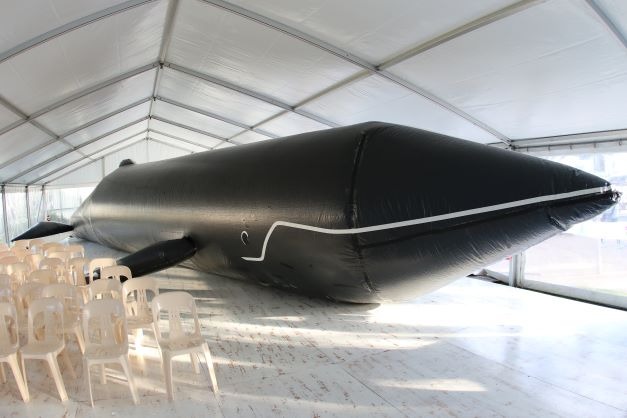 Kids of all ages will love learning about the humpback whale & their journey from Antarctica to QLD. From their evolution from a land mammal to their unusual feeding adaptation & their incredible songs. This program celebrates these awesome giants of our coast & investigates how plastic & climate change is impacting the ocean & what we can all do to help protect what we love. See a life size replica of a female humpback.
Each 45 min sessions presented by Dolphin Research Institute.
Sessions will be run
Friday 1pm, 2.30pm and 4pm
Saturday 2.30pm and 4pm
Sunday 11.30am, 1pm and 2.30pm
You must arrive 10 mins prior to session time.
Cost per attendee (child/adult) includes GST and booking fee
Please note: Limited seating, capacity of 60 persons per session a ticket must be purchased for each attendee.
Parents or guardians must be present at all times. Children under 5 can sit on a parent's lap.
Location
St Philips Church Marquee
102 Thompson Avenue, Cowes Victoria 3922