kino! Movie Night at Sydney Estonian House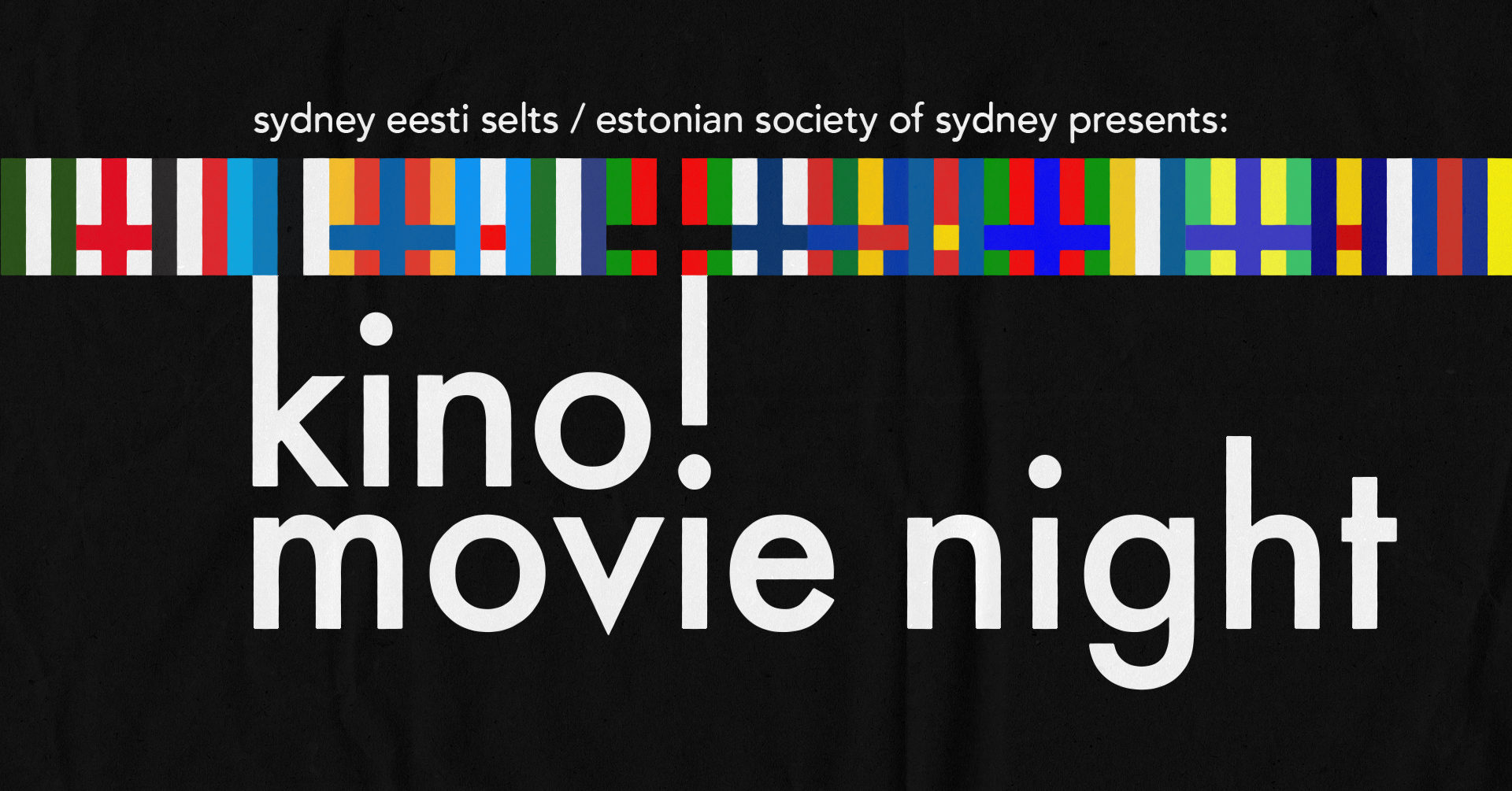 About
[Note: Best viewed on desktop]

Kino! and Retro-kino! are fortnightly screenings of contemporary and classic Estonian film screened at Estonian House. Exploring new themes every fortnight & paired with a short film, "Kino!" focuses on new, experimental film whilst retro-kino! looks back critically at Estonian cinema made between 1912-1991.

Our kino! program seeks to create a fun and engaging platform for people to engage with Estonian film and enjoy the company and thoughts of others.
Dates
kino! 4th September - kino! 4th December
Location
Get directions
Sydney Estonian House
141 Campbell St, Surry Hills NSW 2010