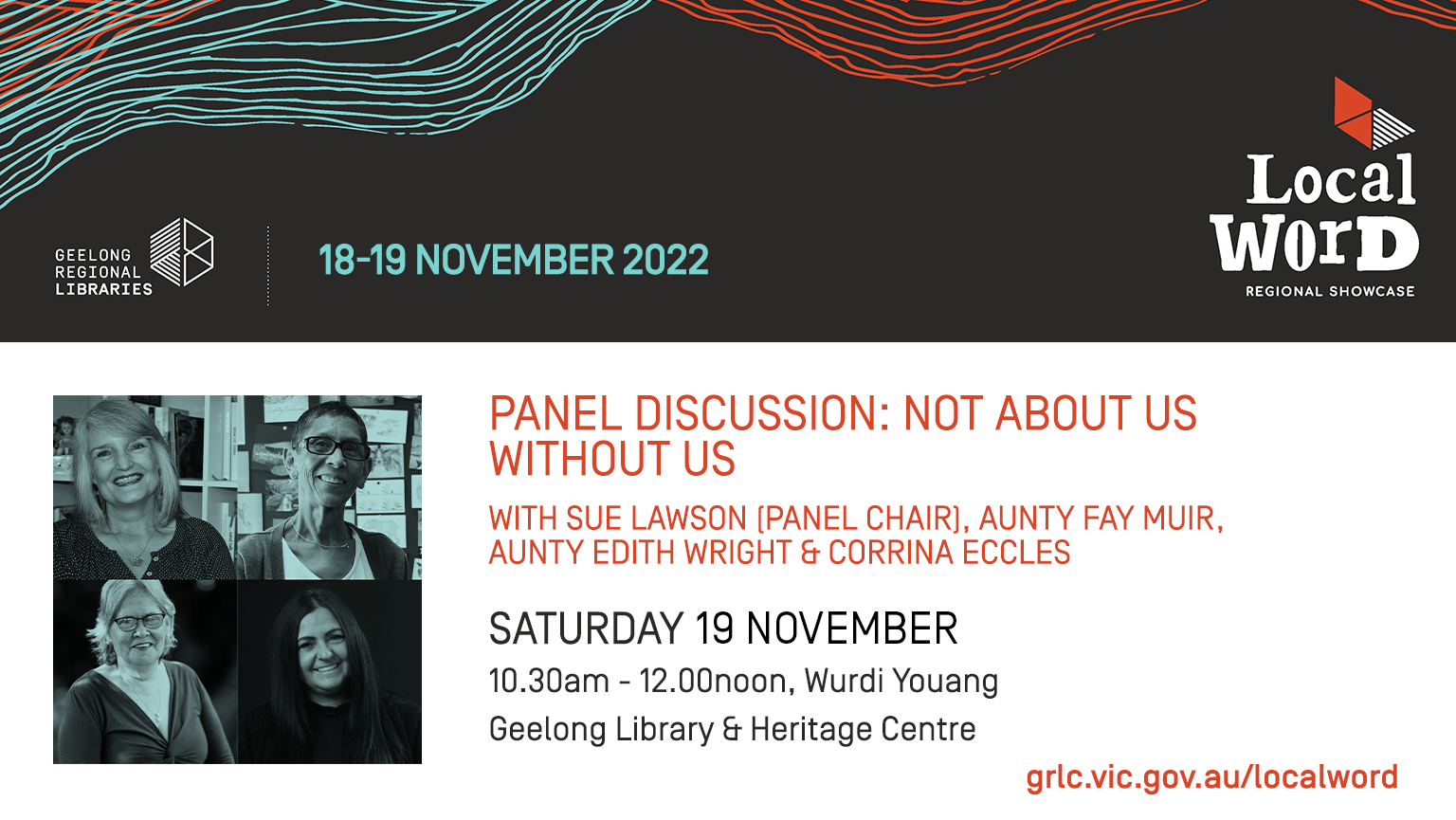 Panel Discussion: Not About Us Without Us
In this session chaired by author Sue Lawson, First Nations Elders and published writers Aunty Fay Muir and Aunty Edith Wright will discuss how First Nations people and culture are represented in publishing. The panel, including local Wadawurrung Traditional Owner Corinna Eccles, will discuss First Nations representation today and in the past, the importance of truth telling and how to handle the complex issue of own stories in literature.
Tickets $20pp OR $10pp for GRLC Members (free to join).
To become a GRLC MEMBER, please follow the link: https://www.grlc.vic.gov.au/services/join-library
Check out our other Local Word sessions - www.grlc.vic.gov.au/localword
Location
Geelong Library & Heritage Centre
51 Little Malop Street

Geelong Victoria 3220
Contact Details
events@grlc.vic.gov.au
03 42010500