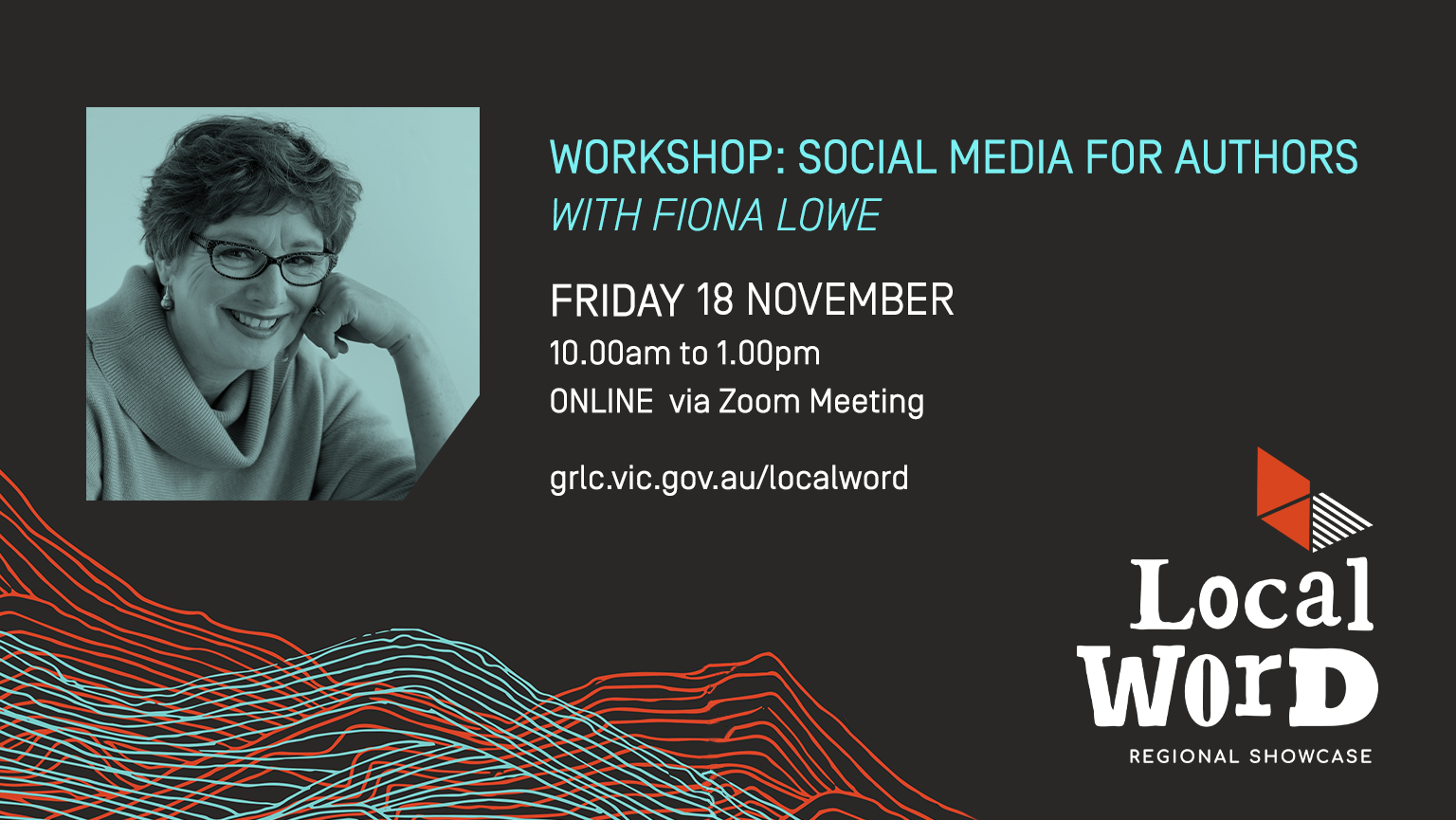 Social Media for Authors with Fiona Lowe
In 2022, publishing houses and agents expect authors to have a social media presence. Some authors have even got their books over the line due to their established social media accounts. Whether you're a beginner or you already have a presence, this half-day workshop is for you. It will introduce authors to Facebook, Instagram and TikTok, how to set up and run an account, and outline the differences between each.
This session is designed for beginner to experienced adult writers.
Tickets $30pp OR $20pp for GRLC Members (free to join) OR $10 for Concession holders.
To become a GRLC MEMBER, please follow the link: https://www.grlc.vic.gov.au/services/join-library
Check out our other Local Word sessions - www.grlc.vic.gov.au/localword
Location
Online event access details will be provided by the event organiser



Contact Details
events@grlc.vic.gov.au
03 42010500