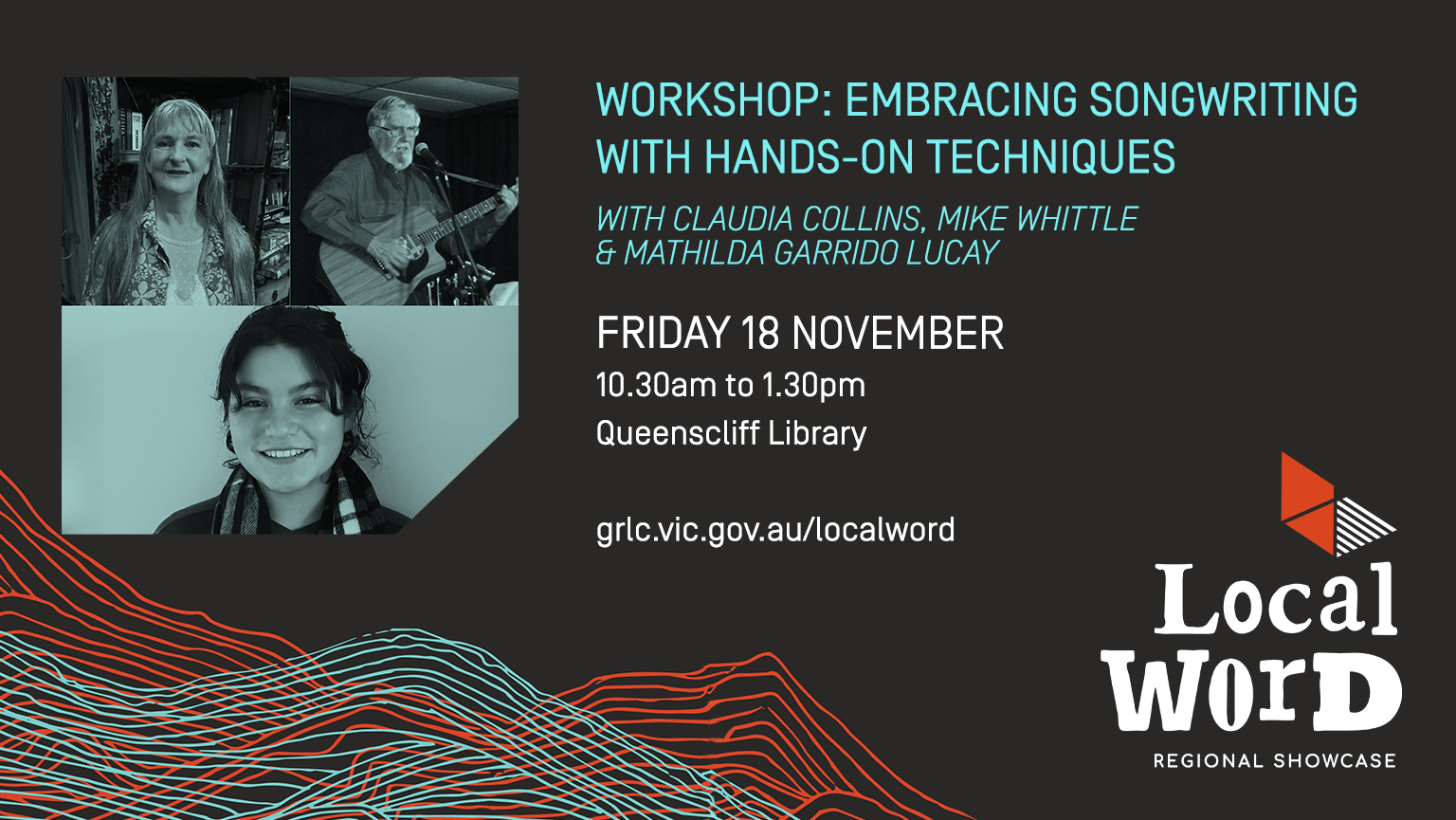 Embracing Songwriting with Hands-On Techniques
This workshop invites creatives, from beginners onwards, wanting to engage with experienced songwriters to improve their techniques. Offering a collective learning experience, participants will engage with sounds, words, voice and instruments in order to create a group song.
Participants are asked to bring writing materials and encouraged to bring acoustic instruments. Some basic instruments will be supplied.
This session is designed for beginners to those with some experience, aged 18+.
Tickets $30pp OR $20pp for GRLC Members (free to join) OR $10 for Concession holders.
To become a GRLC MEMBER, please follow the link: https://www.grlc.vic.gov.au/services/join-library
Check out our other Local Word sessions - www.grlc.vic.gov.au/localword
Location
Queenscliff Library
55 Hesse St

Queenscliff Victoria 3225
Contact Details
events@grlc.vic.gov.au
03 42010500