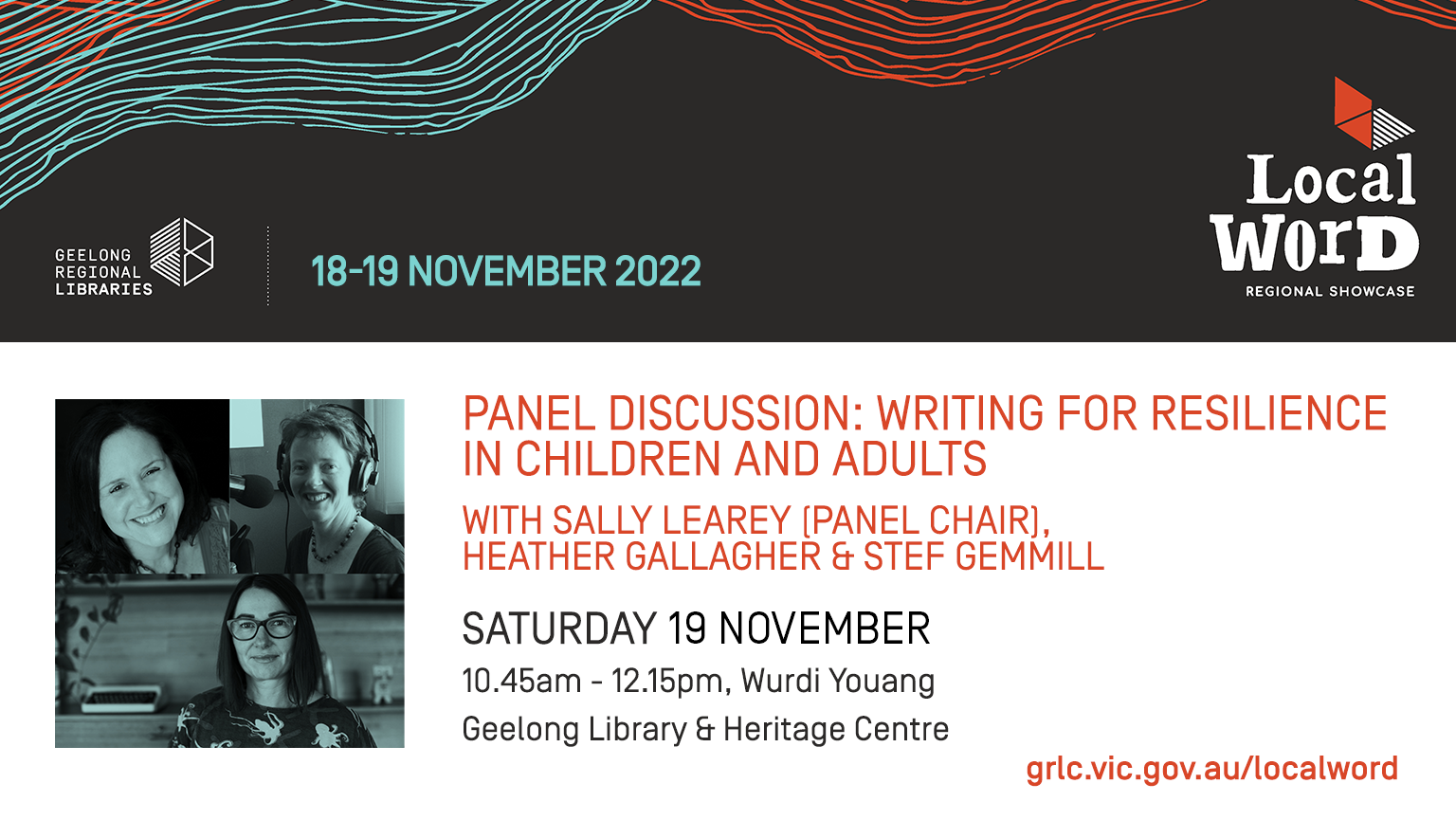 Panel: Writing for Resilience in Children and Adults
Published picture book authors Heather Gallagher and Stef Gemmill will talk about mental health issues including depression and anxiety, as well as issues such as literacy and reading difficulties, climate anxiety and activism in the context of their books for children. Similarly, author and positive psychology advocate Sally Learey will discuss how books can foster resilience and emotional intelligence in adults and share a strategy around navigating life's challenges.
Tickets $20pp OR $10pp for GRLC Members (free to join).
To become a GRLC MEMBER, please follow the link: https://www.grlc.vic.gov.au/services/join-library
Check out our other Local Word sessions - www.grlc.vic.gov.au/localword
Location
Geelong Library & Heritage Centre - South
51 Little Malop Street

Geelong Victoria 3220
Contact Details
events@grlc.vic.gov.au
03 42010500