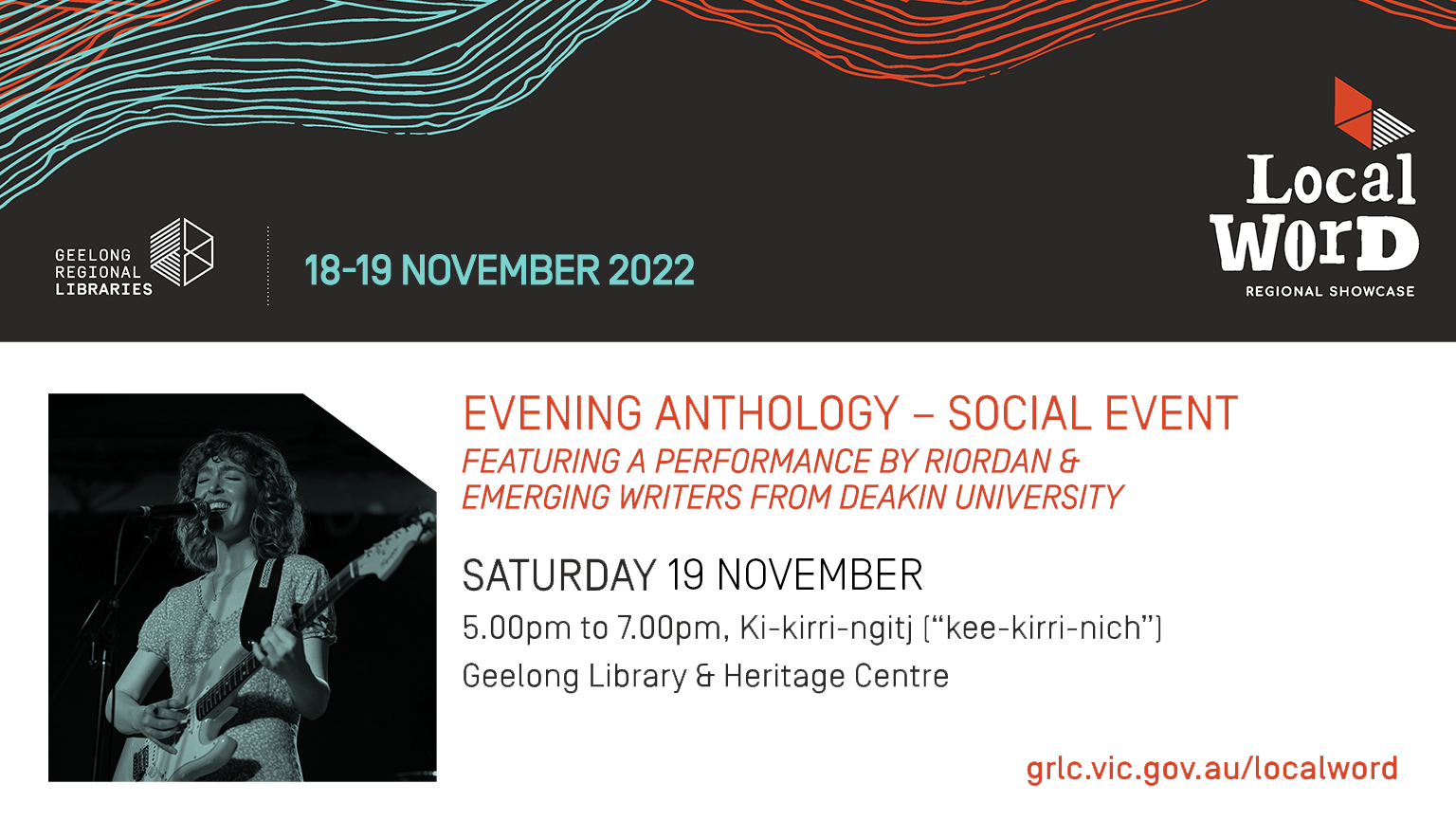 Evening Anthology - social event at Ki-kirri-ngitj
Writing can be a solitary occupation but never more so than over the past two years! Join library representatives, event organisers and your fellow writers and come together at Ki-kirri-ngitj "Gathering Place: We talk together" to celebrate the extraordinary wealth of literary and creative talent found in our region. This is a chance for informal networking and collaboration - shake off the cobwebs and come mingle! Drinks and platters provided, along with some light literary entertainment.
Tickets $20pp OR $10pp for GRLC Members (free to join).
To become a GRLC MEMBER, please follow the link: https://www.grlc.vic.gov.au/services/join-library
Check out our other Local Word sessions - www.grlc.vic.gov.au/localword
Location
Geelong Library & Heritage Centre
51 Little Malop Street

Geelong Victoria 3220
Contact Details
events@grlc.vic.gov.au
03 42010500