Melbourne Furry Makers Market (SOLD OUT)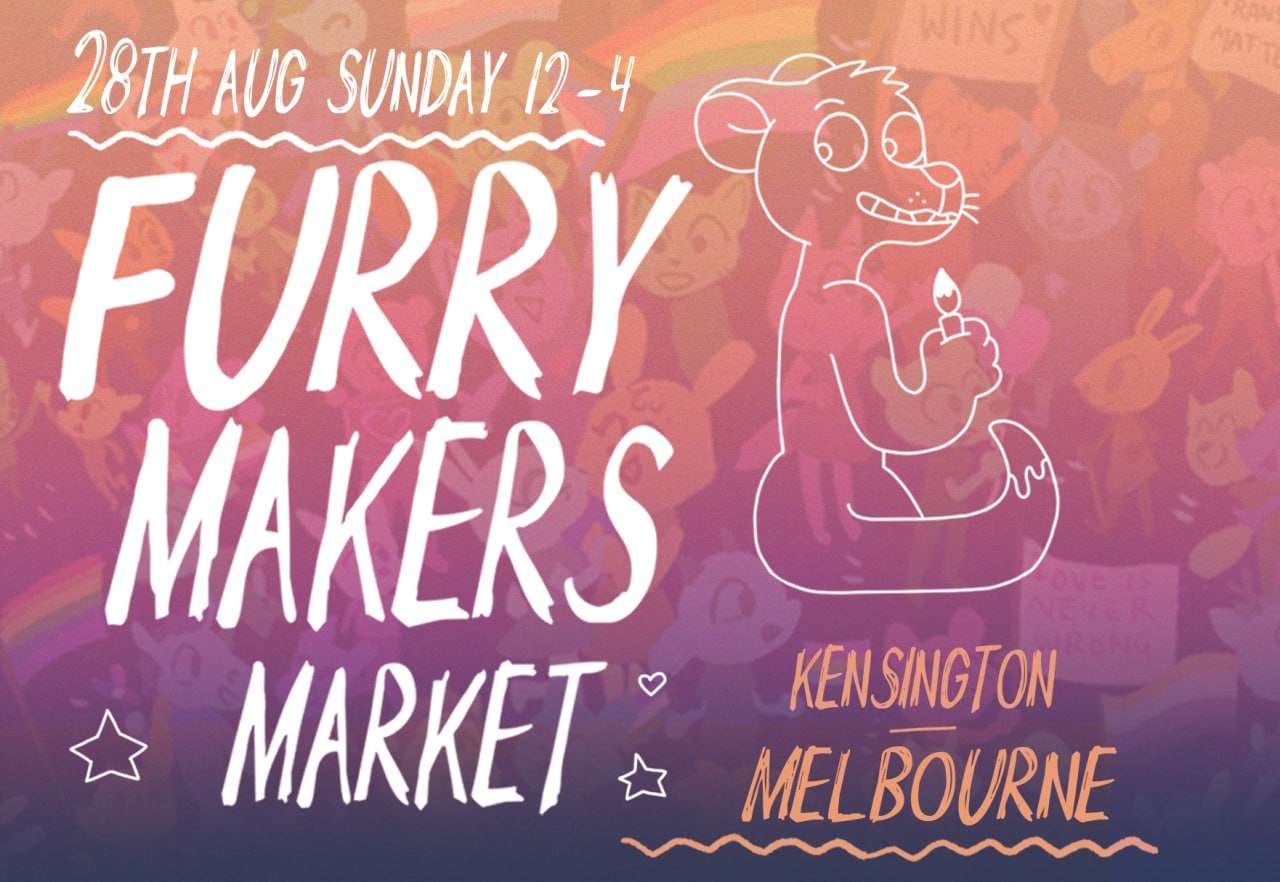 About
A market for furry artists and creators!
Come along and commission or buy merch from local artists. More details on traders to come over the next month on Instagram.com/melbournefurrymakers

Under 18s must be accompanied by a guardian, this is a requirement of our rental and we will be checking IDs
LOCATION
Kensington (Exact location on tickets)
Close to Newmarket station and 57 tram
Venue is all on one floor with ramps
FURTHER INFORMATION
We will be asking everyone to wear masks while in the hall to help protect our artists, who can't just go out to get fresh air while trading! Please be respectful.
A variety of art which may include adult themes will be on display.
Some artists will be in an 18+ area.
Please donate if you can to help run future events!
DONATE HERE