B'nai B'rith Australia New Zealand Triennial Convention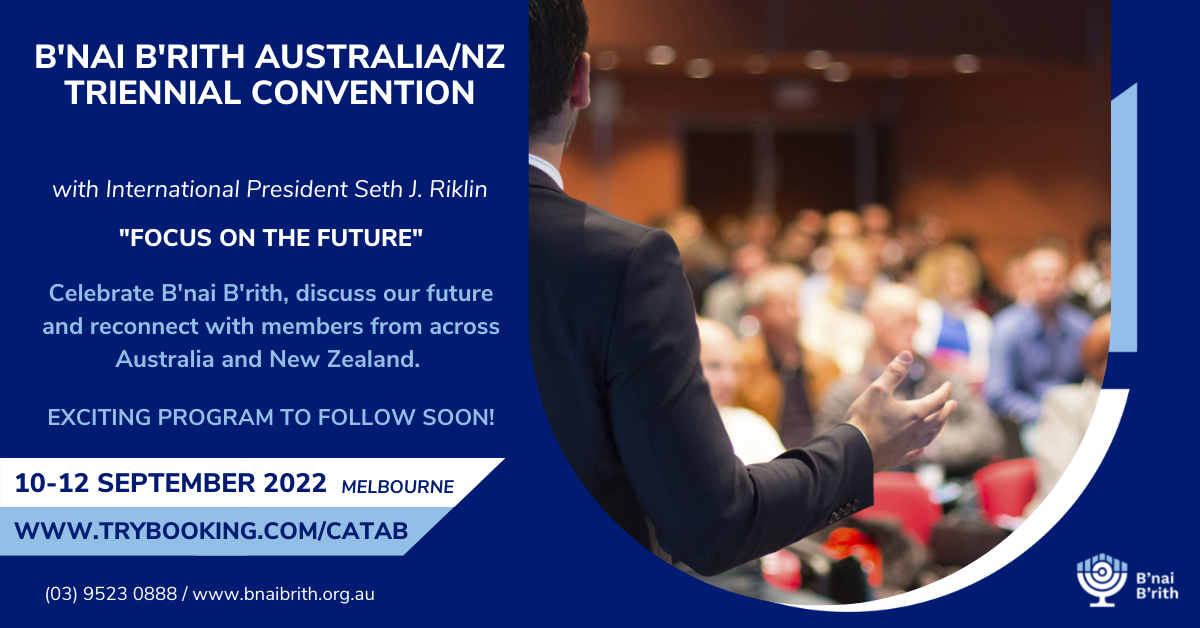 About
We look forward to welcoming all members of B'nai B'rith across Australia and New Zealand to the 2022 B'nai B'rith Aus/NZ Triennial Convention
The Convention runs from Saturday evening 10 September through to Monday 12 September.
Saturday evening 10 September: COCKTAIL FUNCTION for Convention attendees and partners only
Sunday 11 September: CONFERENCE DAY 1
Sunday evening, 11 September: GALA DINNER for all members
Monday 12 September: CONFERENCE DAY 2
The convention agenda will include a combination of interesting and informative sessions as well as workshops.
PRICING
Conference Only (11 and 12 September inc the cocktail party of the evening of 10 September) - $150 ($80 to attend one day only).
Conference and Gala Dinner - $250
Gala Dinner Only (11 September) - $100
NZ and NSW Members can attend the conference via zoom (although we would much rather see you in person) - $50
Location
The convention will take place in Caulfield, Victoria. For security reasons venue will only be disclosed after booking.
The venues of the cocktail party and gala dinner will be advised closer to the event.