FranchisingWA Roundtable - Recruiting in Tough Times 23 Aug (SOLD OUT)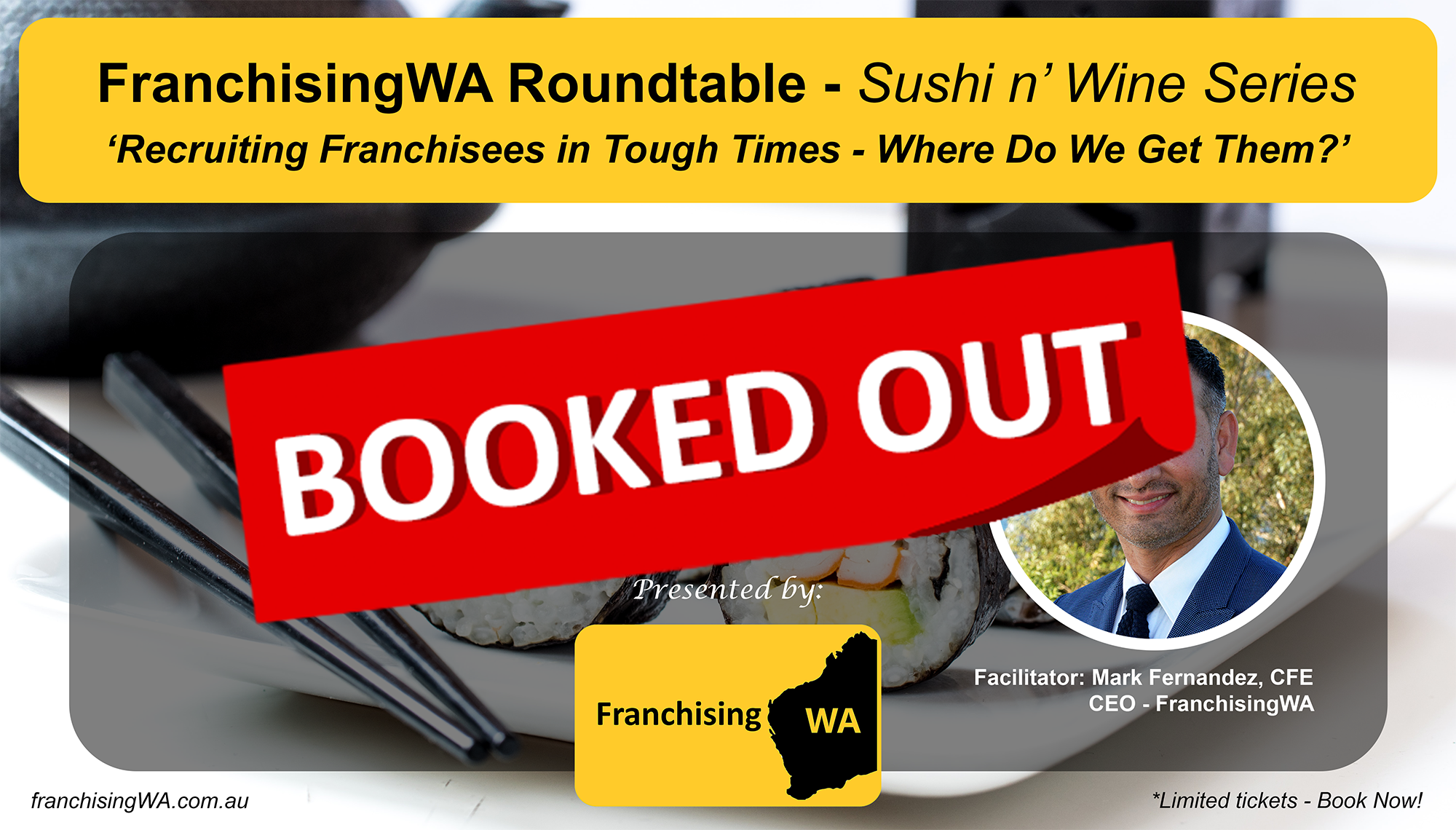 About
For the next instalment of our Sushi n' Wine series, we will hear from our very own Mark Fernandez- CEO of FranchisingWA.

Come and discuss this series' hot topic: 'Recruiting Franchisees in Tough Times: Where Do We Get Them? '

We will discuss:

- Innovative ideas to increase franchise numbers
- What has worked and what are the pitfalls to recruiting
- Is multi-unit franchising a good thing?

This is not to be missed!

Hear from leaders in Franchising who offer insight into how to run a franchise for success and discuss hot topics in the industry.

Limited tickets available!
Location
Get directions
FranchisingWA Office
Level 2, 369 Newcastle Street, Northbridge WA 6003