Wild Moves International Dance - Live & Zoom AEST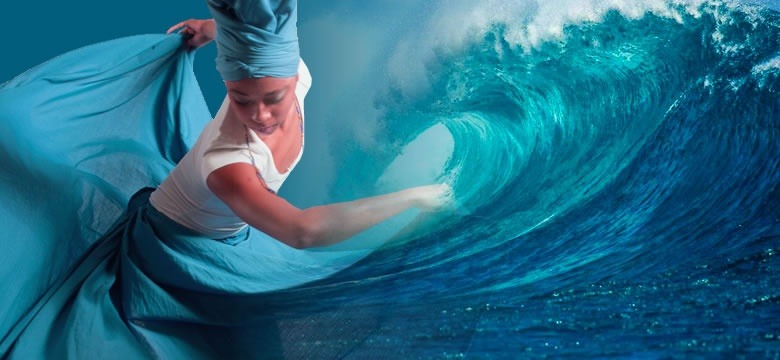 About
Rooted to the Earth and connected to the Universe, sense and feel your Wild Moves. Exploring dances from around the world to help us stay connected to the Earth Mother. Dance technique, core control and balance, rhythmical perception, body isolations and flexibilty, movement memory retention, structured improvisation and a new cultural dance routine every week. Always great rhythms, always great music.
Dates
Thursday 1 December 2022 - Thursday 15 August 2024 (UTC+11)
An inclusive dance class for everyone, all genders, all adult ages, all physicalities. LIVE or on Zoom.
A new dance style from Popular culture around the globe is explored through movement, voice and rhythm. It is then embodied into a new dance routine each week.
The first Thursday of the month is always traditional Garba dance of the Sacred Feminine (Indian).
The last Thursday of the month is always Orisa Pan-African dance (Guardian elements of nature and place)
Rooted to the Earth and connected to the Universe, sense and feel your Wild Moves together as One!
Location
Get directions
Torquay Senior Citizens Hall
16 Price St, Torquay Victoria 3228
Jacqueline 'Esi Tweba' Dreessens is an Ethnochoreologist, Choreographer, Dancer, Drummer, Teaching Artist and Shamanic practitioner.
B.Ed (Dance, Drama, Psychology) Deakin University, Rusden campus, 1985.
M.Arts (Ethnochoreology and Embodied methodologies) - First Class Honours - Irish World Academy of Music and Dance, University of LImerick, Ireland, 2017.
Irish School of Shamanic Studies, Castlebar, Co. Mayo, Ireland, 2018.
Sonni School of Garba dance, Mumbai, India, 2016.
Lecturer in Dance Education, Deakin University, 1989 - 2016.
Agoro Theatre Company, Pedu, Cape Coast, Ghana, West Africa, 2001- 2014
Jacqui has been running Wild Moves on the Surf Coast since 2004 and Wild Moves International since 1991. Born and raised on the Surf Coast and Geelong, Jacqui brings over 30 years of performance experience and professional teaching in schools, early learning centres, universities, Health & Wellbeing, Seniors, corporate team building, community ritual celebrations and Festivals.
Jacqui's teaching and choreography also draws upon her formal training in Contemporary and Western Classical Ballet techniques supported with Tai Chi, Yoga, Pilates, Feldenkrais, Somatics, Skinner Release technique and Laban Movement Analysis.
Jacqui is inspired by Indigenous World Dance cultures and their expression of deep ecology, connection to Ancestral spirit and the Land.
She has extensively studied traditional dance styles of the Africa - West, Central, East and South African as well as African Diaspora including Jazz, Funk, Hip-Hop, Dancehall, Afro-Cuban and Afro-Brazilian, Brakka, Soukous, Highlife, Hip-Life and Sabar dance. As well as Irish Sean Nos dance and various European folkloric styles such as Baroque, Renaissance, Classical Ballet and Contemporary dance styles -Modern, Post Modern, Graham, Horton, Cunningham techniques.
On the Australian festival circuit, over the past 30 years, Jacqui has performed with many African dance bands notably, Warako Musica (Congo), Thula Sana (Sth Africa) and Adzohu (Ghana).
Jacqui takes annual Cultural Study Tours to Ethiopia, Ghana, India, Ireland, Senegal or Portugal.