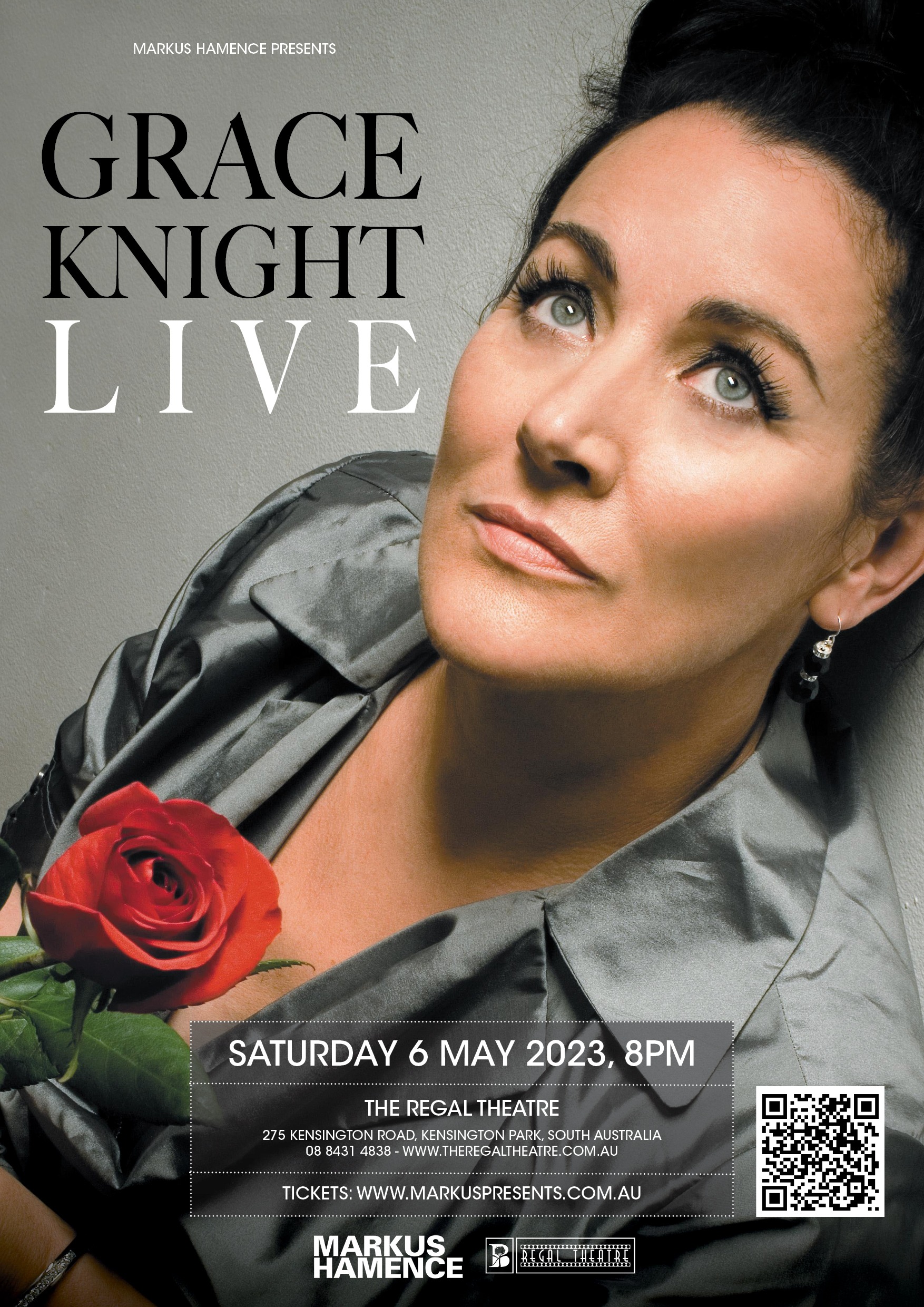 Grace Knight is one of the most enduring talents in Australian music. With ARIA awards and nominations and chart-topping recordings in each of the past three decades.

Acclaimed for her live performances, Grace is one of the finest interpreters of popular music in Australia today. Knight's spellbinding performances touch the soul and lift the heart. Her magical presence connects with audiences of all ages like few others can.

She blew audiences away throughout the eighties as lead singer of internationally successful band Eurogliders. She captivated fans with her "Manic Ballerina" stage persona and Eurogliders took the charts by storm. Eurogliders performed to a TV audience of 65 million people on the MTV New Year's special in 1984 and racked up multiple Platinum and Gold, albums and singles.

Now, Grace Knight returns to Adelaide with her band and presents all of her hits in addition to a number of new songs. Don't miss this very special evening with an Australian music icon.
Saturday 6 May 2023 8:00 PM - 10:00 PM (UTC+09:30)
Location
The Regal Theatre
275 Kensington Road, Kensington Park South Australia 5068
Contact Details