Calculate your event payout using TryBooking payment gateway
Save up to 50% with TryBooking
Looking to connect to your Stripe account to accept payments?
Keeping Our Price Simple
Flat fee of $1 dollar per ticket no matter the payment gateway of your choice.
Compare the gateway that is right for you
We know you may want to use your Stripe account, that's why we give you the option to stay with our low processing payment gateway or connect with Stripe.
Processing With Our Gateway
Exceptional Customer Support
Free
Processing With Stripe Gateway
Payment Support Managed by Stripe
Directly access Stripe's 24/7 Phone, Chat and Email Support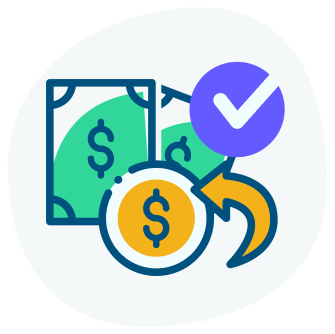 Create your next event with TryBooking and connect your Stripe account to receive your event payout straight into your account.
TryBooking is Free for Free Events
TryBooking prides itself on community focus, we understand you may want to host a free events for people in you community to give back or focus on a cause that means a lot to you. That's why we will always be free for free events, if you are interested in running an event for your community, organization, friends or family and are looking for a free event ticketing platform. We will provide you our fully featured leading event ticketing system free of cost.
$0.00 No cost when you sign-up and create a free event with TryBooking
While TryBooking is constantly improving its event ticketing system and adding new features to accommodate event organisers' request or changing situations, the fees are kept to the lowest on the market, while no extra cost is involved to receive excellent guidance and local customer service.
Event Ticketing System with Lowest Fees on the Market
What you get from our ticketing system that you don't get from others
Lowest Price
Lowest payment processing fees on the market, to allow you to keep your ticket price low.
Price includes credit card fees
Collect and own your data
Product training included
No third party marketing to your customers
One price, all our great features
What others say about our low ticket fees
"We decided to go online to update and extend our ticketing options. TryBooking made this transition smooth, simple and user friendly. The pre-festival and backup service was sensational."

"I run events year round and I always use Trybooking. It's a no-brainer. Appreciate the low, low fees, exceptional customer service and usability."
"I've had nothing but positive experiences with TryBooking. It's so easy to use, even for the technologically challenged, the suite of reports is of immense value, and the transfer of funds is prompt and problem free. Thumbs up TryBooking!"

Frequently Asked Questions
How do I pass on or absorb TryBooking fees?
By default the processing fee is paid by you, the event organiser and the ticket buyer pays the ticket fee.
You are able to change who pays what fee in your TryBooking account. This is an account setting. Any changes made will apply to all events and fundraising pages on your account. For a step-by-step guide click here
What ticketing service fees does Trybooking charge?
Should you be taking payment through your TryBooking event, the transaction will be subjected to a processing fee and a ticket fee. These fees vary per region associated with your TryBooking account. Below details these fees per region.

United States of America:
$1 ticket fee (charged to the ticket buyer)
3.5% processing fee (charged to the event organiser by default)
Further details on our pricing for American account holders can be found via https://www.trybooking.com/us/pricing
Are there any hidden ticketing fees?
There are no sign-up or account maintenance fees, nor any lock-in contracts. Fees are only incurred when a paid transaction is processed through your event. We encourage you to create an account and see for yourself how easy the TryBooking site is to both create and manage your next event or to simply book an event.
Is TryBooking secure?
TryBooking is very respectful of the privacy of all users on its site and is PCI compliant.
Click here to view our certificate of compliance. All pages are HTTPS secure, ensuring an encrypted website connection when navigating across the site. Any personal information that may be used by the TryBooking Site in order to carry out its necessary functions is stored on a secured server protected by firewalls and is hosted in Australia. The data itself is also encrypted to further reduce any risk that your information will be obtained and used by unauthorised access. We do not store your full credit card number, only the last four digits are kept and this is to show you which card you have used to make the booking. Given the increasing sophistication of computer hackers, there are no absolute guarantees that our systems will never be accessed without our consent, or that our systems are impenetrable. However, you can rest assured that we take all reasonable measures to ensure the security of your personal information and the bookings you have made.
Can I use Trybooking to sell tickets to private events?
Absolutely! You can make your event private and turn off all social media sharing via the Event Publication. It is at your discretion to share your unique booking URL publicly or privately.
Can I charge an additional fee on top of my ticket price?
No, it is not possible to charge additional fees on top of the ticket price.