Oct 22, 2019 · 1 min read
Use PayPal as one of your payment options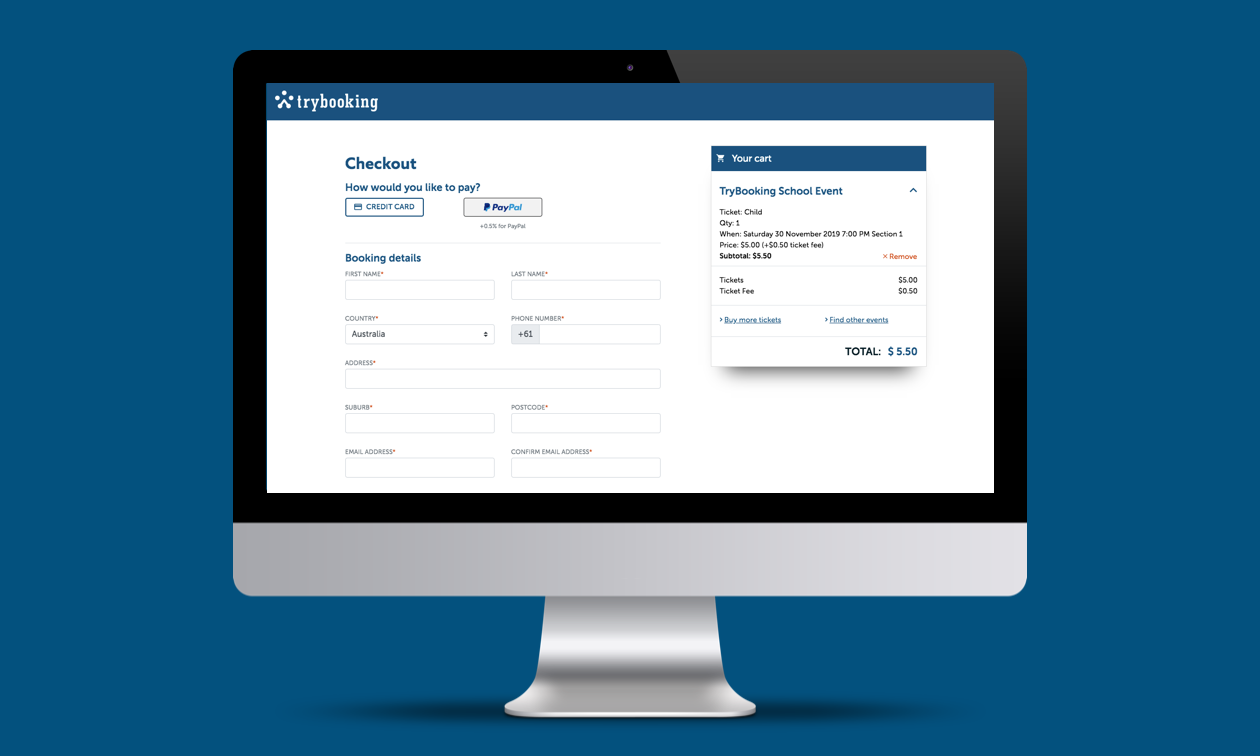 Credit card not handy - no problem

Following long term feedback from our customers, family and friends we have added PayPal as a payment option to our checkout. This solves the issue of when you are almost complete with the TryBooking transaction and discover that your credit card is not conveniently located. Now you can simply use your PayPal account!
An added customer benefit is that the use of PayPal will allow customers to skip the entry of name, address and card details making the process easier, quicker and less prone to errors such as mistyping your email address!
Updates Delivered
Updated Checkout

To facilitate PayPal and other e-wallets TryBooking has updated the look and feel of the checkout.
The two main changes are:
First you will need to select either "Credit Card" or "PayPal".

Selecting PayPal will hide the card details and booking details and redirect you to the PayPal service for authentication.
Selecting Credit Card will allow you to complete the booking details and card details as usual.

The shopping cart is now permanently located towards the right of the screen. This means the shopping cart is always visible regardless of where you are on the screen.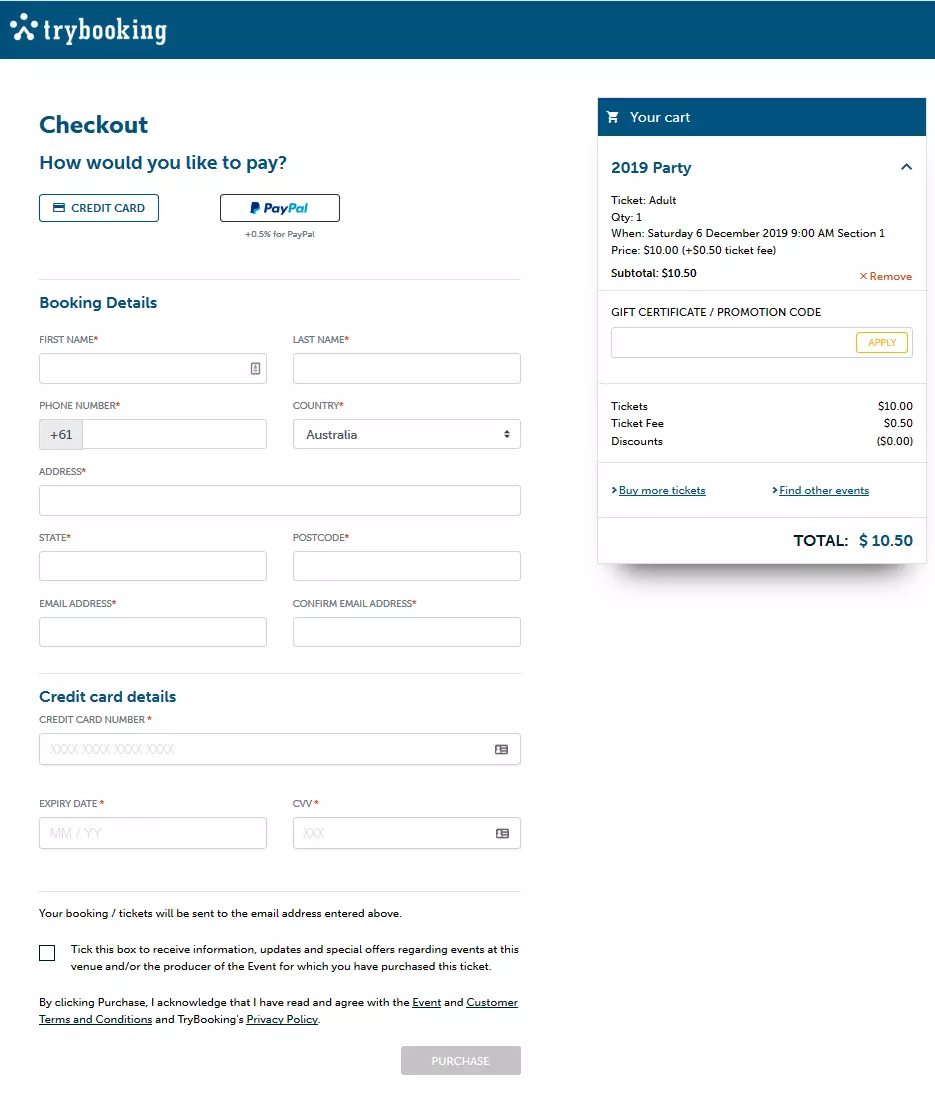 PayPal Payment Experience

When you select PayPal as the payment option on desktop you will be shown a PayPal "pop-up" screen where you can login to authenticate with PayPal. If you do not have a PayPal account you will need to sign up with them before being able to pay via PayPal on TryBooking.
After authenticating simply select your preferred funding method and click "continue"
Once you click "continue" on PayPal you will be redirected back to TryBooking. No need to enter your name as address as this information is passed to us from PayPal.
Once you click "Confirm Booking" we will process the transaction and then send your tickets and or booking receipt. PayPal will also send a transaction confirmation to your registered email address.
Additional Cost

To cover additional payment and operational costs we have added a 0.5% surcharge which is charged to the ticket buyer should they with to pay with PayPal. This is just $0.10 on a $20.00 ticket!
If you have any questions or would like a hand in the process, reach out to our local Client Success team.
Events made easy
The TryBooking Team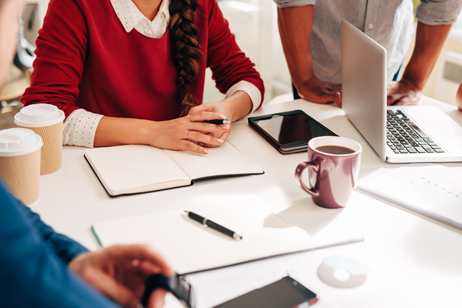 How to live stream your event?
Mar 17, 2020 · 2 min read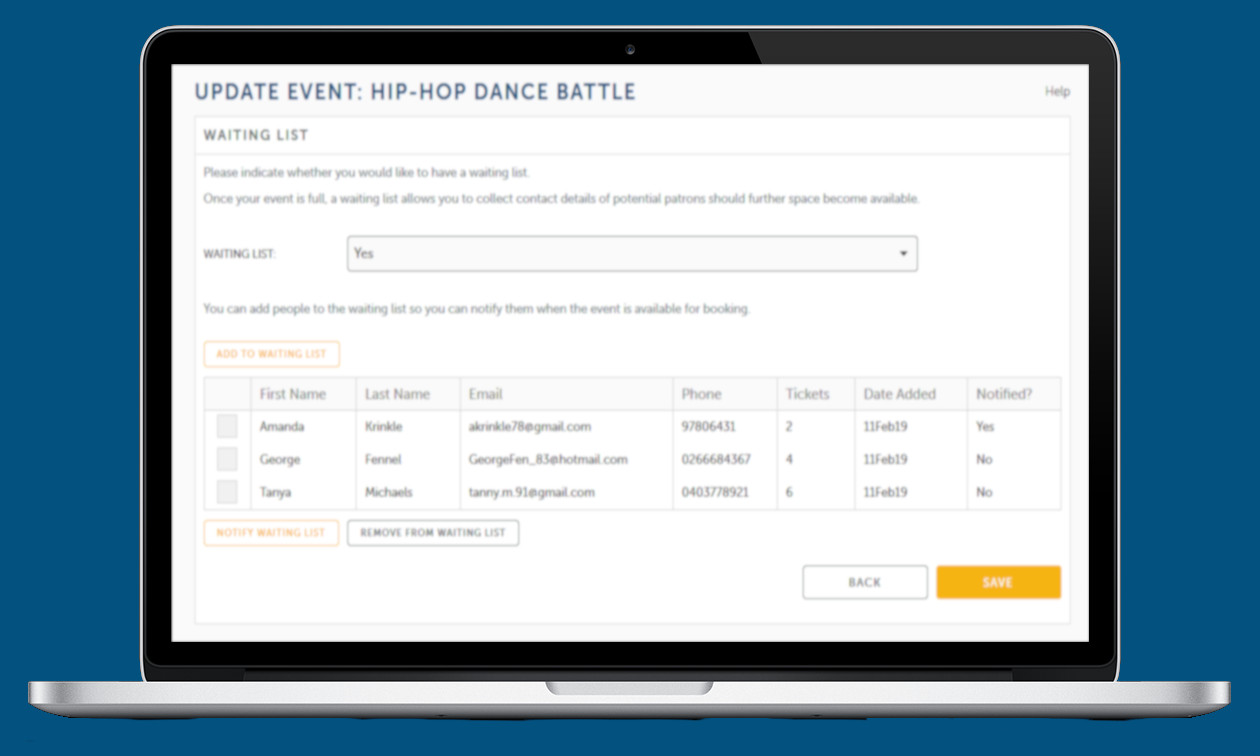 New features have been added to the Waiting List
Feb 13, 2019 · 1 min read