Helping guests to discover great events
With lots of new events being added each week, The Buy Tickets page is a thriving hub for interested browsers and people searching for your event.
Whether you're running fundraisers, comedy nights, festivals, workshops, theatre, music, professional networking events or anything in between, users can discover your events on the Buy Tickets Portal, boosting your exposure to a wider audience.
Visitors to the Buy Tickets page will see events in their area, featured events, and events from event organisers that they have viewed previously. Increasing the number of ways that users can find and book in for your events.
For anyone who is searching rather than browsing, all that a visitor needs to do is perform a simple search using either keywords, interests, the event name, venue or your organisation.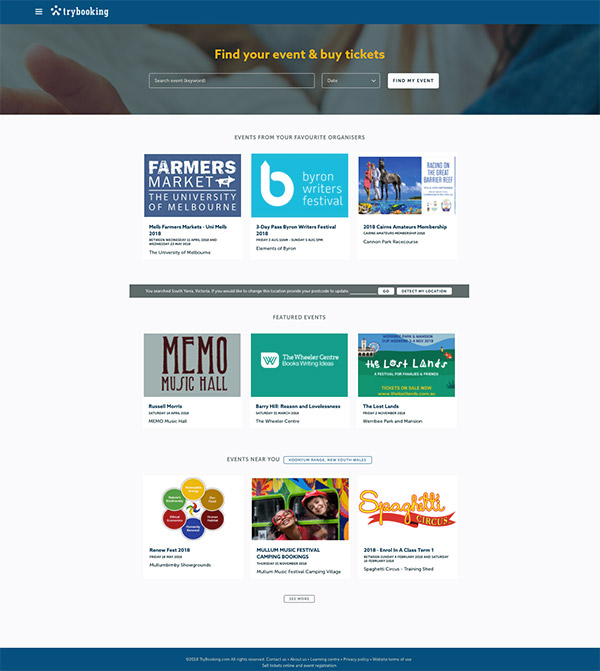 Using keywords and images
Public events that you create will be added automatically to the Buy Tickets search. Make sure to add the relevant keywords so that your target audience can find you. Make your event stand out and entice users to book by adding a search image.
The Buy Tickets page will drive new interest from the general community and the local area, and ensure that everyone looking for your event can find it easily.
The TryBooking Team