Jul 17, 2023 · 1 min read
Diwali Celebration Ideas: Illuminating Festivities in New Zealand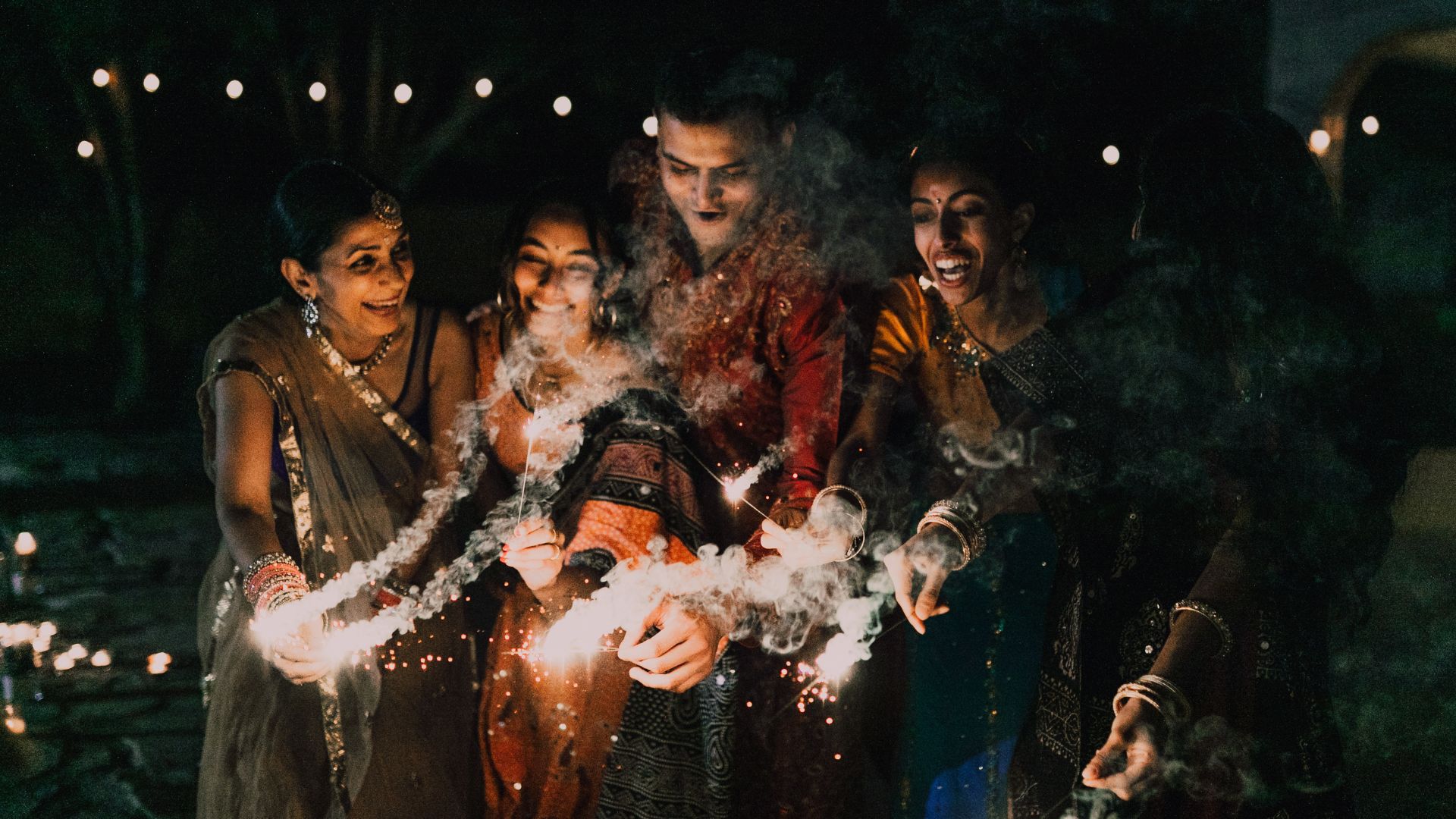 Diwali, also known as the Festival of Lights, is a joyous and vibrant celebration observed by Hindus, Sikhs, and Jains around the world.
In New Zealand, Diwali brings together communities to revel in the spirit of togetherness and cultural festivities.
Whether you're planning a grand Diwali party, organising a community event, or simply seeking ideas to celebrate with your loved ones, this blog is your ultimate guide.
Discover enchanting Diwali decorations, engaging activities, and mouthwatering food and drinks that will make your Diwali celebration unforgettable.
Table of contents
1. Diwali Decorations: Creating a Festive Ambience

2. Diwali Party Ideas: Fun and Memorable Gatherings

3. Diwali Food and Drinks: A Gastronomic Delight

4. Diwali Community Events: Celebrating Unity and Diversity

5. Final Tips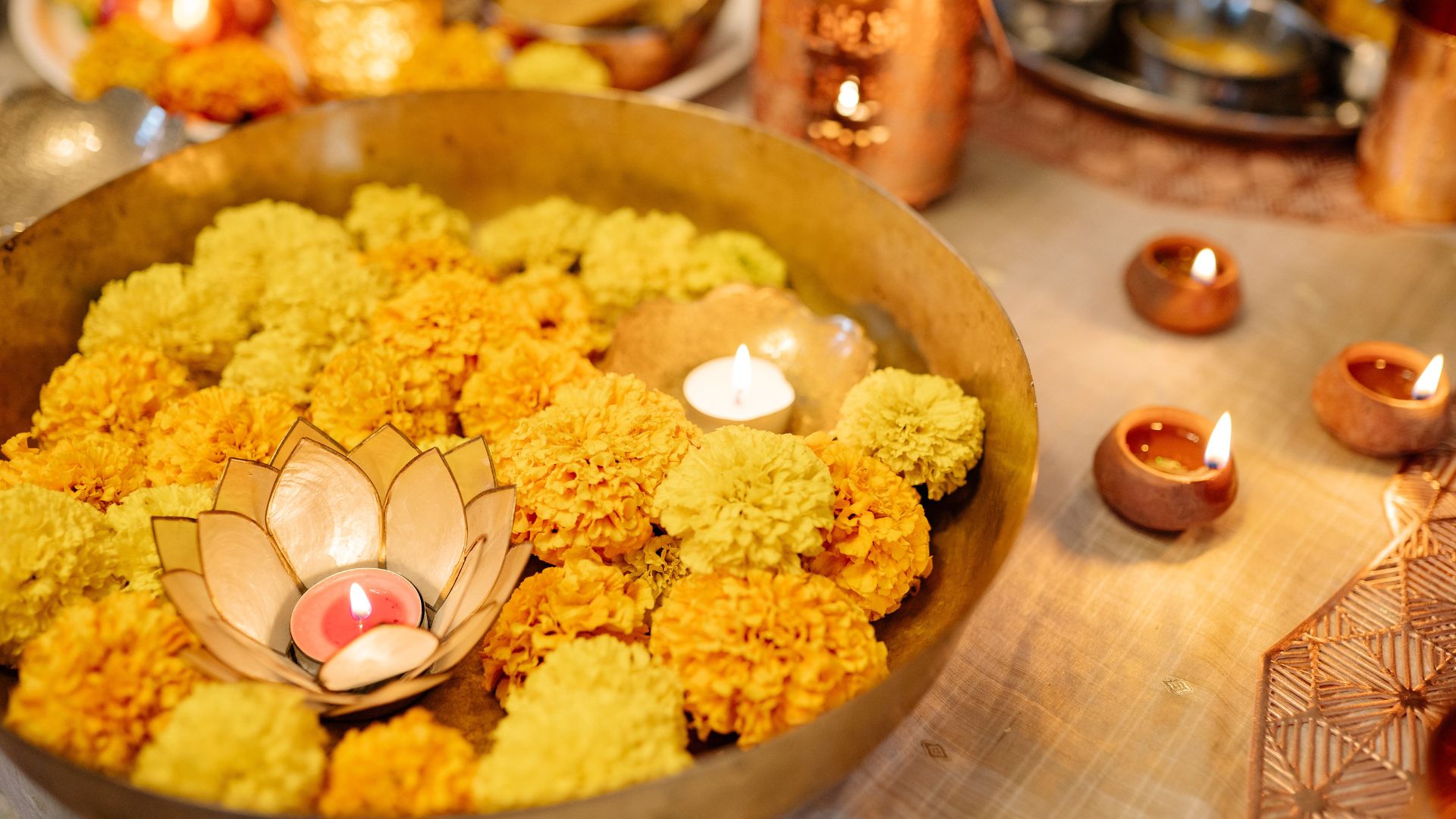 1) Diwali Decorations: Creating a Festive Ambience
Immerse yourself in the enchanting spirit of Diwali by adorning your home or event venue with captivating decorations.
Festival of Lights: To create a warm and inviting atmosphere, start by illuminating the surroundings with decorative diyas and candles. Their soft, flickering glow brings a sense of serenity and signifies the triumph of light over darkness.
Traditional Artwork: Add a touch of artistry with vibrant rangoli designs, intricately created patterns made from coloured powders or flower petals. These beautiful designs not only enhance the visual appeal but also symbolise positivity and good luck.
Make The Venue Glow: For an ethereal effect, hang shimmering paper lanterns or string lights throughout the space, casting a magical glow.
Create Refreshing Aroma: Infuse the space with the fragrant aroma of fresh flowers and consider using marigold garlands and torans to embellish doorways and walls, adding a traditional and auspicious touch.
Make The Table The Centrepiece: Finally, set the stage for a memorable dining experience by arranging an elegant and eye-catching Diwali centrepiece for your table, incorporating elements like candles, flowers, and symbolic elements like Lord Ganesha idols or diya holders.
These decorations will create a festive ambience that reflects the joy and vibrancy of Diwali, making your celebration truly extraordinary.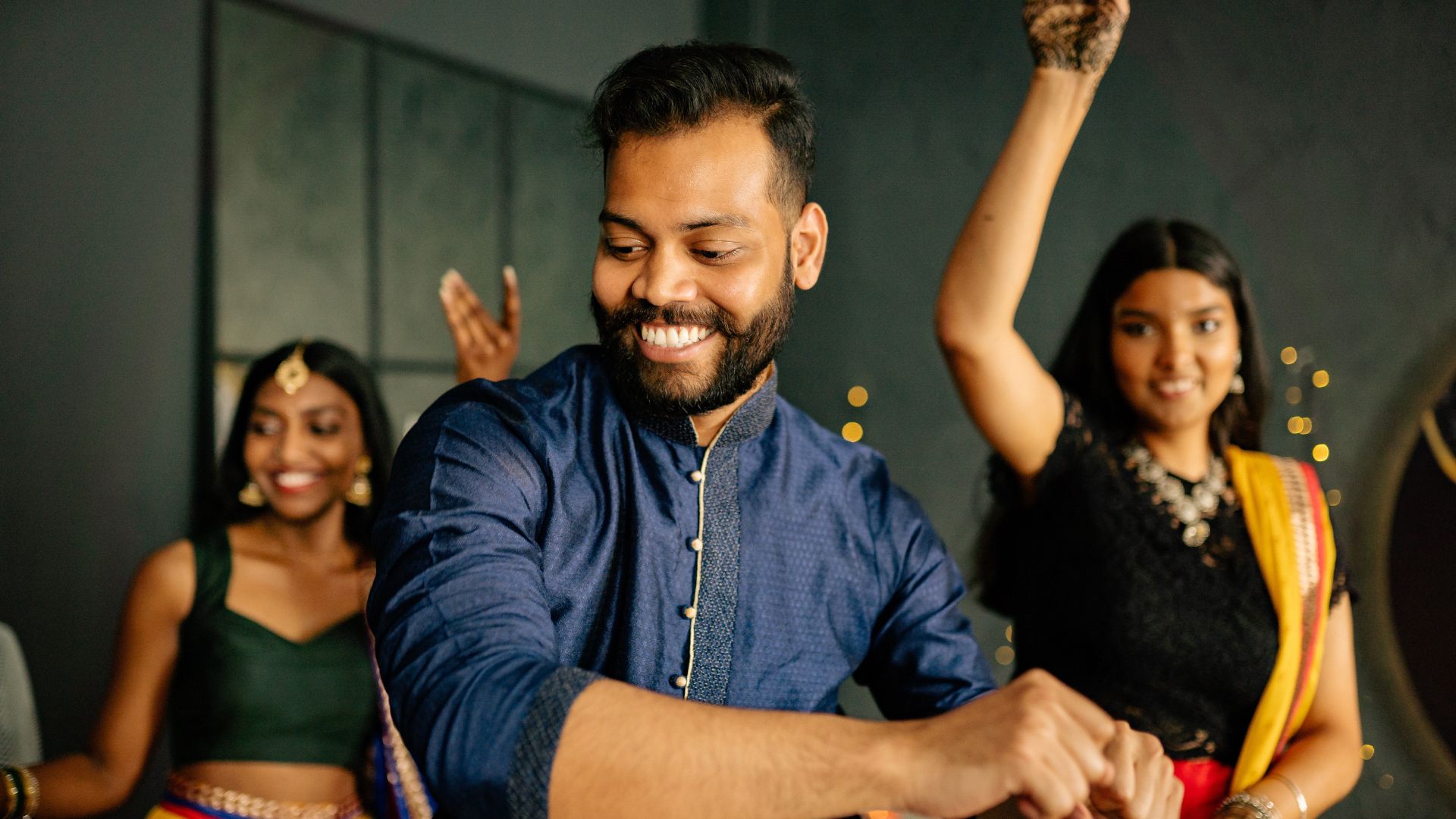 2) Diwali Party Ideas: Fun and Memorable Gatherings
When it comes to Diwali party ideas, you want to create an atmosphere that is fun, engaging, and filled with memorable moments.
Diwali Themed Costume Party: Start by organising a Diwali-themed costume party, where guests are encouraged to dress in traditional attire. This not only adds a vibrant touch to the celebration but also allows everyone to embrace the cultural significance of the festival.
Bring The Beats: To further immerse guests in the festivities, consider the music you put on for the night, play some classic Bollywood songs or Punjabi beats. Play games like guess the song or have a collaborative playlist for everyone to input their favourite songs.
Henna Tattoos & Craft Workshops: For interactive and hands-on experiences, set up henna tattoo stations or Diwali craft workshops where guests can try their hand at creating beautiful designs or making traditional crafts. Organise a rangoli competition where participants can showcase their creativity and artistic skills.
Traditional Indian Games & Activities: Adding traditional games like playing cards, Tambola (a popular Indian game of chance), or even a friendly game of cricket can bring people together and create a lively and competitive spirit.
Capture The Moment: Finally, create a dedicated photo booth area with props and backdrops that capture the essence of Diwali. Guests can take memorable snapshots, creating lasting mementos of the joy and happiness shared during the celebration.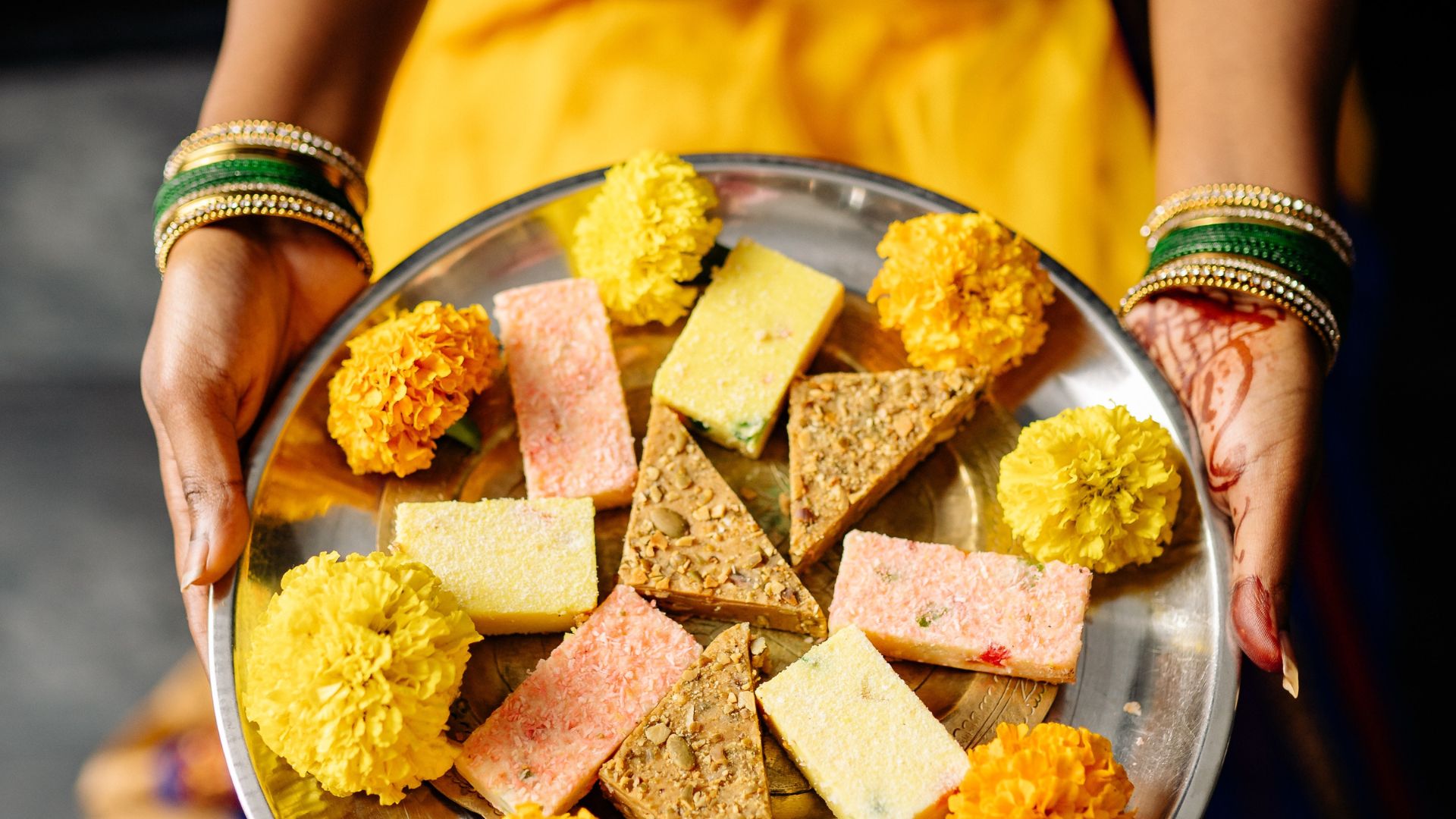 3) Diwali Food and Drinks: A Gastronomic Delight
When hosting a Diwali party or event, the food and drinks you serve play a crucial role in creating a memorable experience for your guests. Diwali is a time to indulge in the rich and diverse flavours of Indian cuisine, so it's important to offer a delectable array of dishes and beverages. Here are some ideas to elevate your Diwali feast:
Snacks: Kick off the festivities with tantalising appetisers like crispy samosas filled with savory fillings and spicy pakoras bursting with flavours. These flavourful bites will set the tone for a delightful culinary journey.
Main Course: The main course should feature fragrant biryanis, aromatic curries, and delectable dals that take centre stage. Don't forget to accompany these dishes with fragrant basmati rice and freshly made rotis or naan bread to complete the meal.
Dessert: Diwali is synonymous with sweet indulgence, so make sure to offer classic treats like gulab jamun, soft and syrup-soaked dumplings, and jalebi, which are swirls of deep-fried batter soaked in saffron syrup.
Drinks: To quench the thirsts of your guests, serve refreshing beverages that complement the flavours of the food. Offer vibrant and fruity options like mango lassi, a chilled yogurt-based drink, or aromatic and spiced masala chai, a traditional Indian tea. For a touch of creativity, consider crafting a Diwali-inspired cocktail or mocktail that captures the essence of the festival and adds a festive twist to the celebrations.
For a delightful twist, consider hosting a potluck-style Diwali gathering, where each guest brings a homemade dish to share. This not only encourages culinary exploration but also fosters a sense of community and allows everyone to showcase their culinary expertise.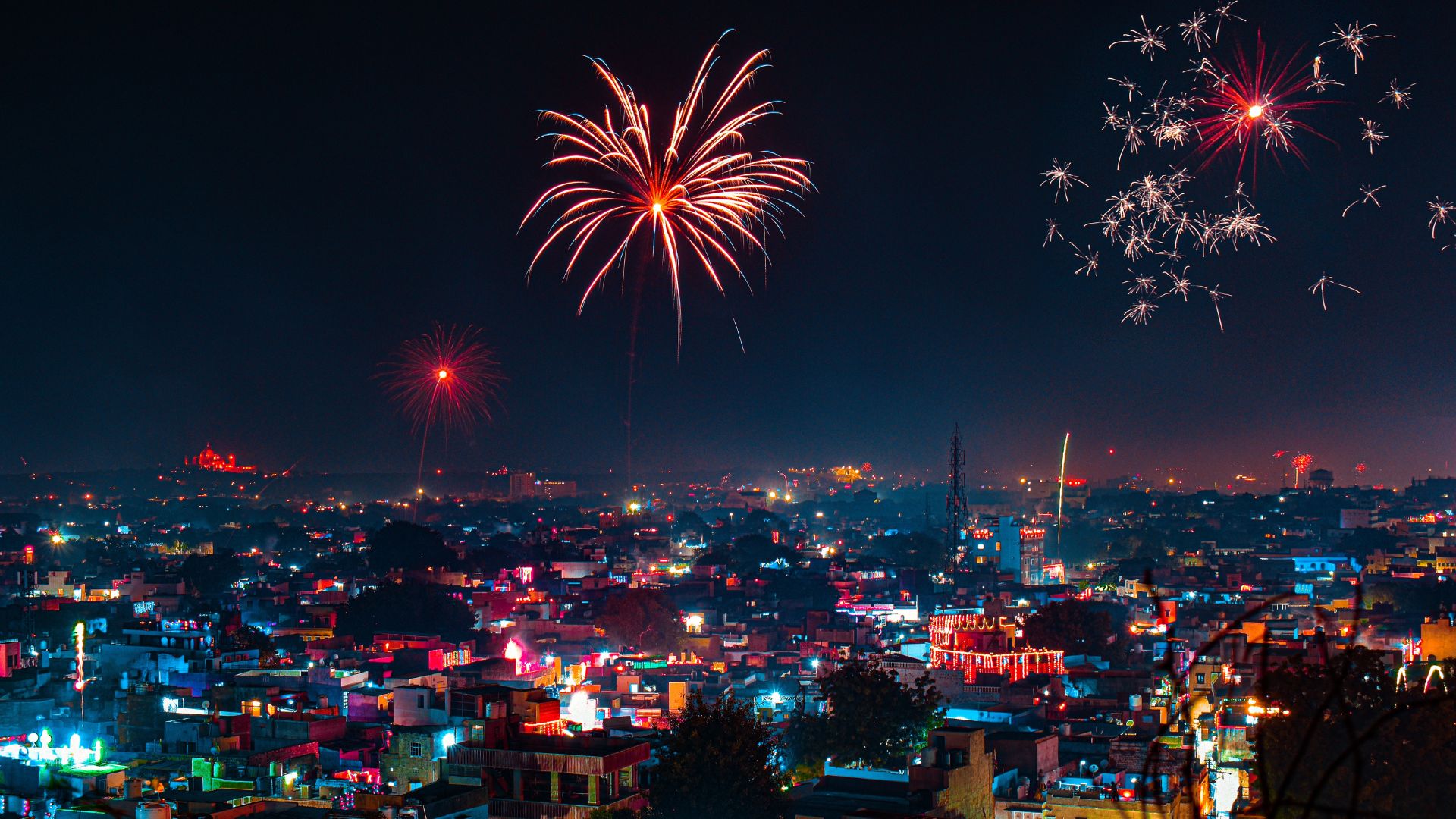 4) Diwali Community Events: Celebrating Unity and Diversity
Diwali is a time to come together and celebrate the unity and diversity of the community.
Collaborate with local organisations to host a grand Diwali cultural event that showcases the rich heritage and artistic expressions of Indian culture.
Dance Performance: Create a mesmerizing spectacle by featuring diverse performances, such as traditional dances like Bharatanatyam, Kathak, or Garba.
Bring An Artistic Streak: Display visual arts like Rangoli, intricate patterns made with coloured powders or flower petals, which symbolize prosperity and good luck.
Diwali Festival Bazaar: Organise a Diwali fair or bazaar where attendees can immerse themselves in the vibrancy of the festival. Offer a wide array of traditional clothing, exquisite jewellery, and handcrafted items, allowing guests to indulge in a unique shopping experience.
Diwali Fireworks: As the sun sets, arrange a breathtaking firework display (ensuring adherence to safety guidelines) to illuminate the night sky, symbolizing the triumph of light over darkness.
Encourage community involvement and compassion by organising charity drives during Diwali. Collect donations for those in need, whether it be food, clothing, or funds, and spread joy to the less fortunate.
By organising Diwali community events, you create an inclusive and festive atmosphere that celebrates the diversity of cultures while fostering unity and understanding among attendees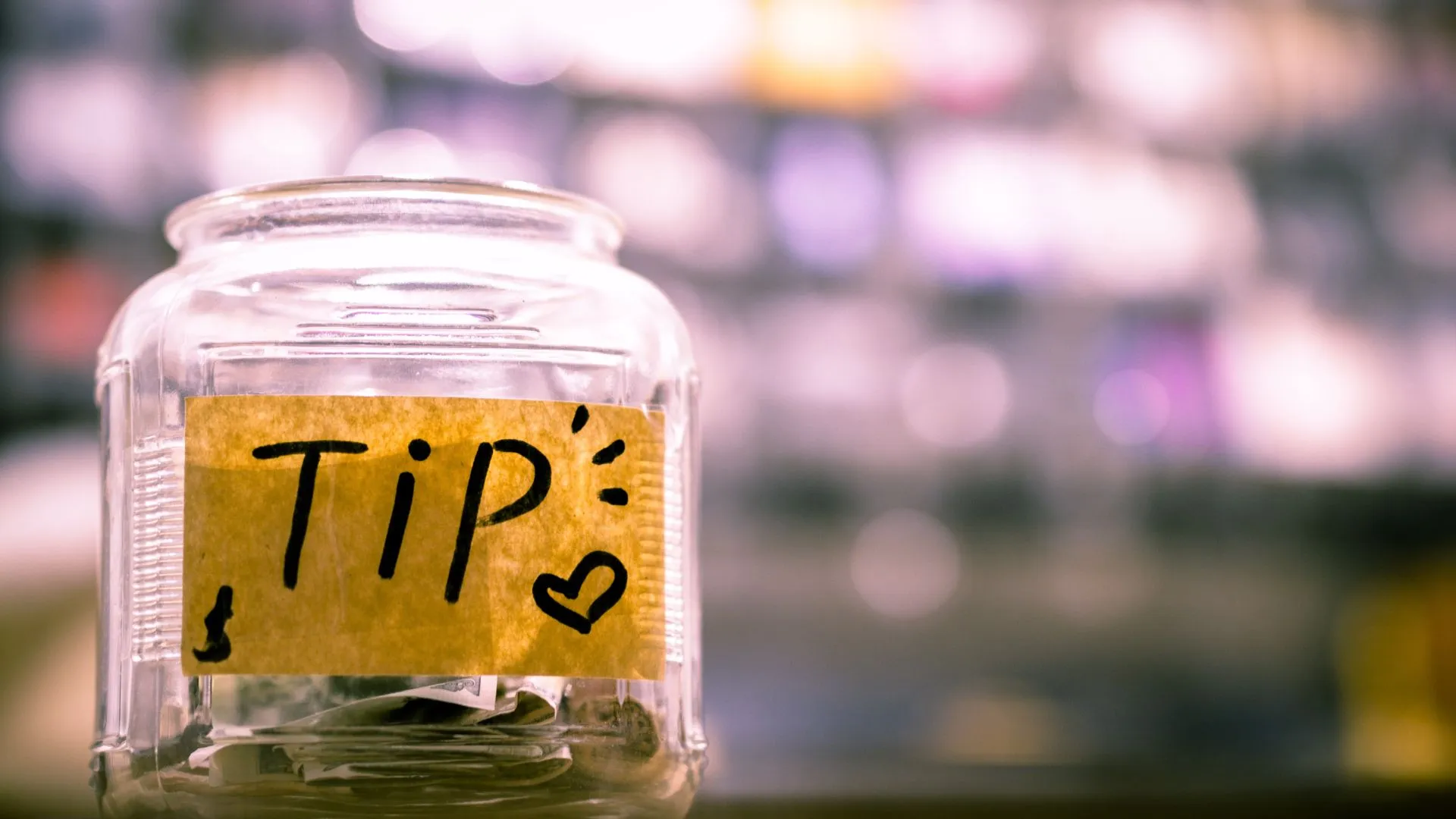 Final Tips For Your Diwali Celebrations
As the Festival of Lights, Diwali brings communities together, fostering joy, unity, and cultural harmony.
By incorporating these Diwali celebration ideas into your festivities, you can create a memorable and inclusive experience for all.
Embrace the spirit of Diwali by illuminating your home, preparing delicious treats, hosting gatherings, and engaging in cultural activities.
If you're looking for a way to manage bookings and payments in order to focus on your party/event? Well, there is no better place than TryBooking.
Organise your event and manage your bookings all on TryBooking, get your payments fast to help pay for your event preparations.
Just create an account and give it a try!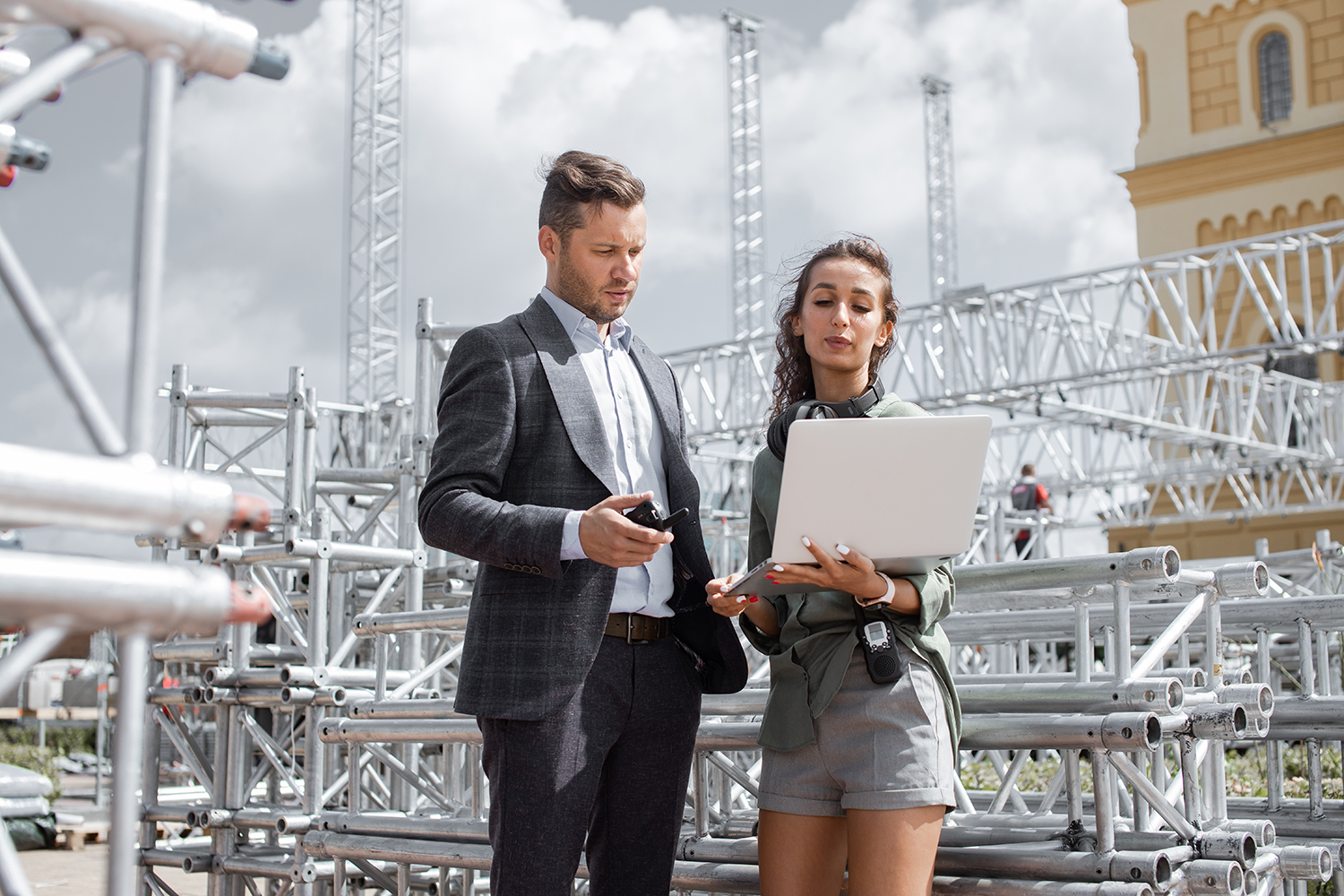 Protecting Your Event: Our Top Tips
Jul 16, 2023 · 1 min read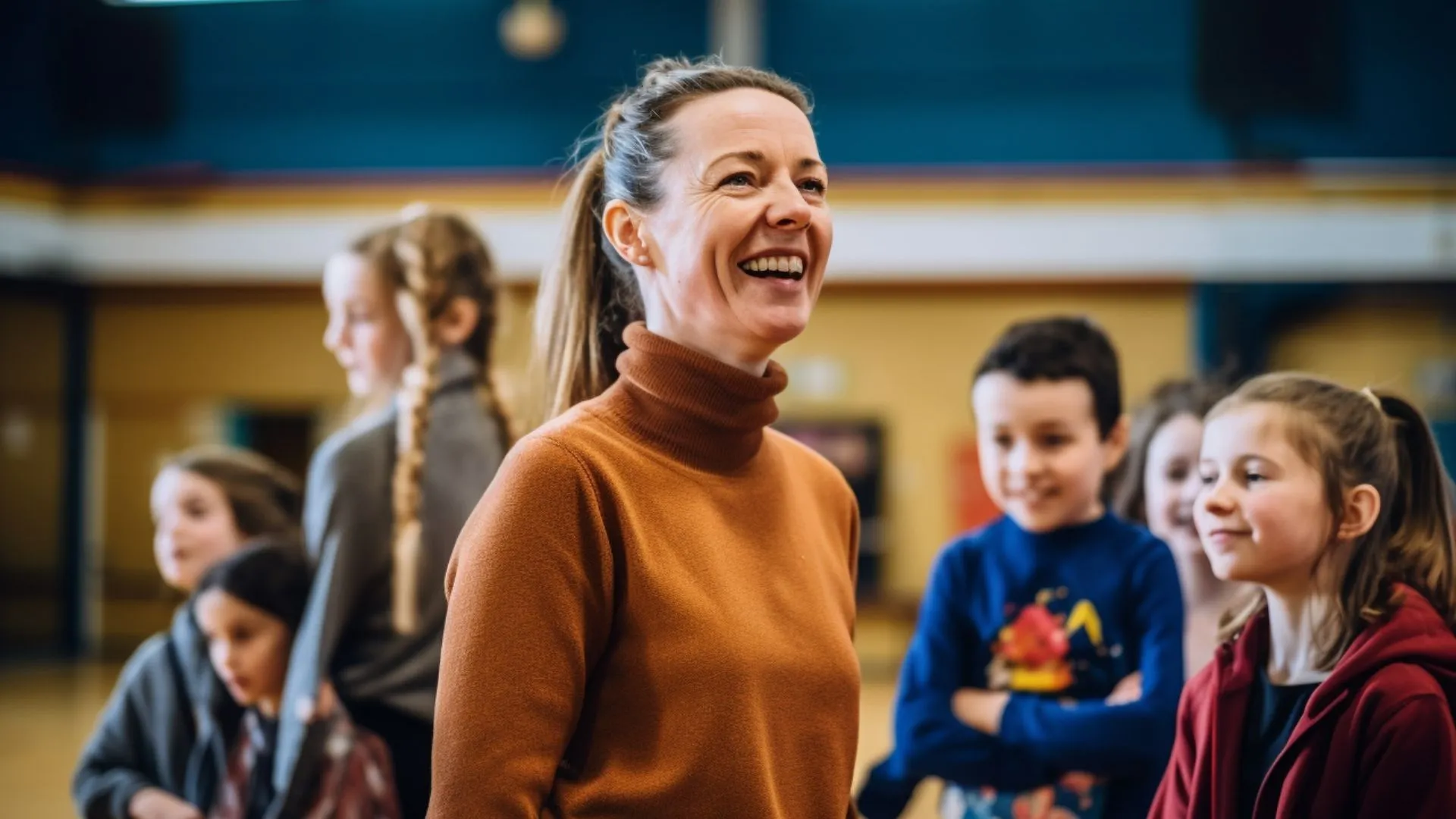 Why TryBooking is the Ideal Event Ticketing Platform for Community Events
Aug 14, 2023 · 1 min read