Jun 01, 2023 · 1 min read
27 Halloween Party Ideas and Planning Guide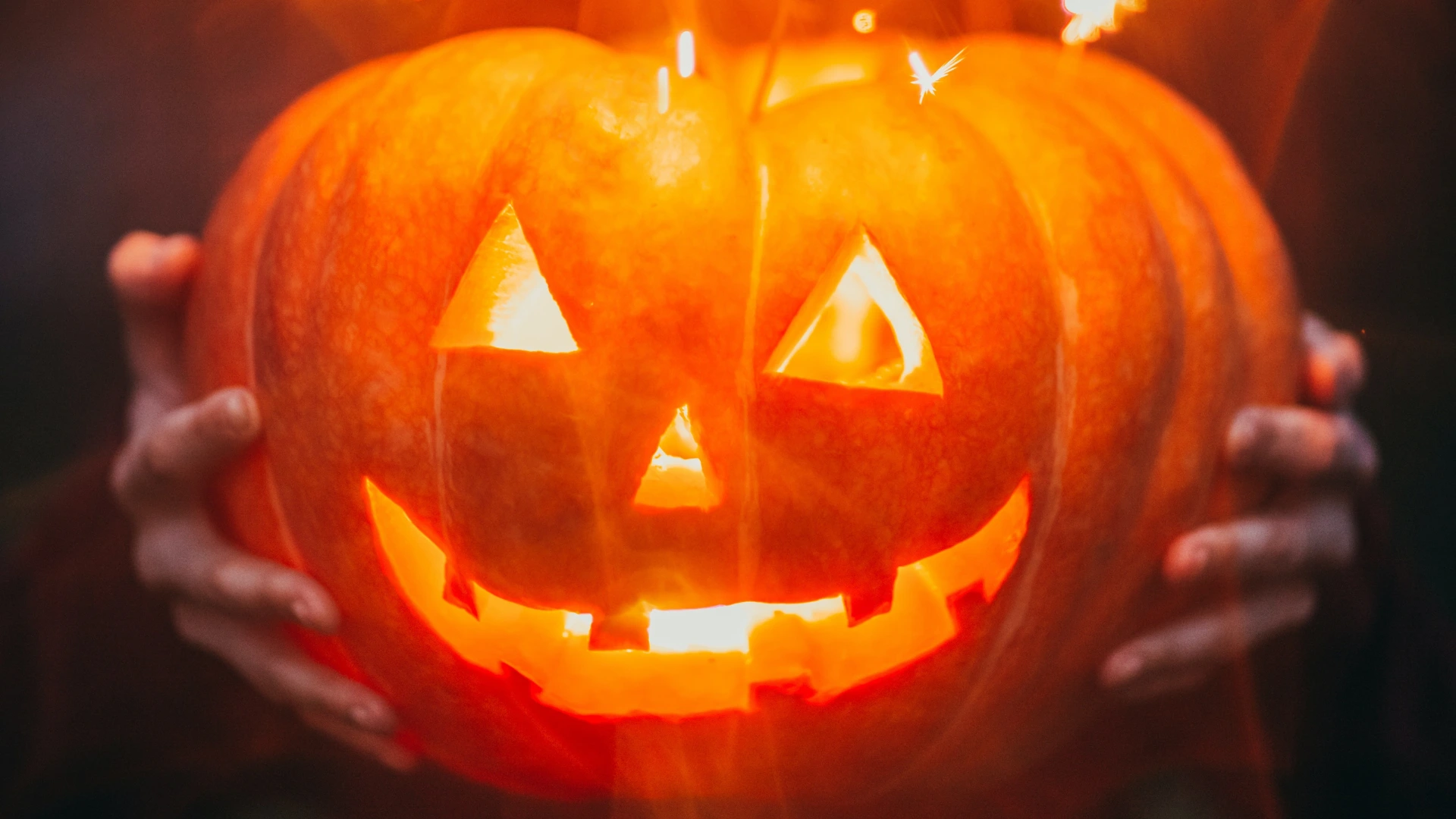 Halloween is an eagerly anticipated celebration in Australia, where people of all ages come together to embrace the spooky spirit.
Hosting a memorable Halloween party is not only a chance to showcase your creativity but also an opportunity to create lasting memories with friends and family.
In this guide, we'll explore exciting Halloween party ideas that will set the stage for an unforgettable event. From themes to decorations, costumes to food, we've got you covered.
So, let's dive into the world of Halloween festivities and make your party the talk of the town!
(Pro Tip: Use a event ticketing platform like TryBooking to help manage bookings for your party & get your funds fast, to help with the party)
Halloween Party Ideas:
1. Halloween Party Theme Ideas

2. Halloween Party Decorations Ideas and Ambiance

3. Halloween Costume Party Ideas

4. Halloween Party Ideas for Adults

5. Halloween Party Food Ideas

6. Bewitching Halloween Games and Activities Ideas

7. Halloween Party Invitations Ideas

8. Final Tips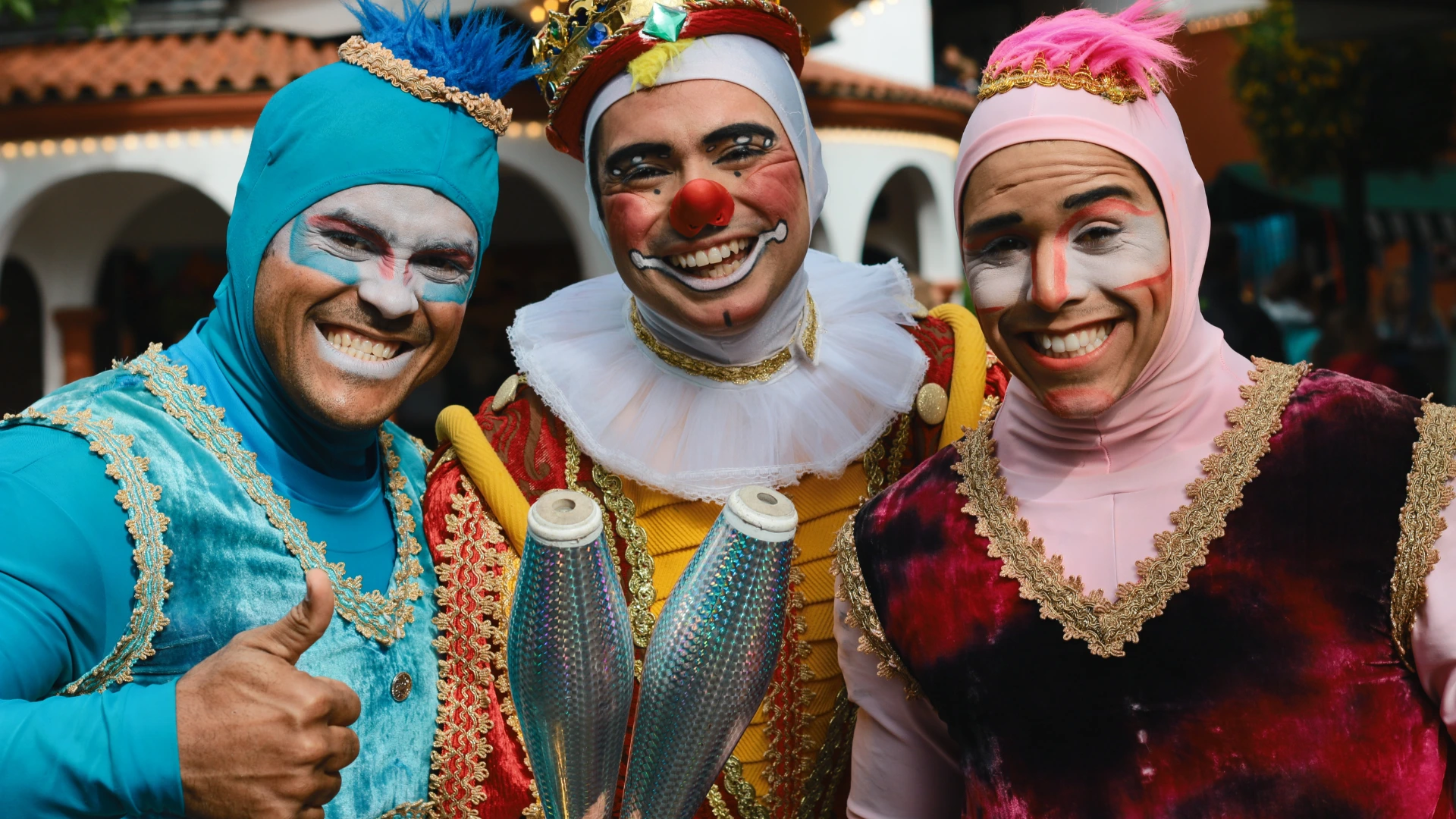 Halloween Party Theme Ideas:
One of the key elements of a successful Halloween party is choosing the right theme.
A theme sets the mood and creates an immersive experience for your guests. Here are some creative Halloween party themes to consider:
1. Haunted Mansion: Transform your home into a spooky haunted house with cobwebs, eerie lighting, and ghostly apparitions. Encourage guests to dress as haunted characters or their favourite classic horror movie icons.
2. Enchanted Forest: Bring the mystical and magical to your Halloween party with an enchanted forest theme. Use fairy lights, lanterns, and faux foliage to create an otherworldly ambiance. Guests can dress as fairies, woodland creatures, or mythical creatures like unicorns and dragons.
3. Dia de los Muertos: Embrace the vibrant and colourful traditions of the Mexican Day of the Dead celebration. Decorate with sugar skulls, marigold flowers, and papel picado banners. Encourage guests to wear elaborate skull makeup and dress in traditional Mexican attire.
Remember to choose a theme that resonates with your target audience. Consider their preferences, age group, and interests to ensure everyone feels engaged and excited about the party.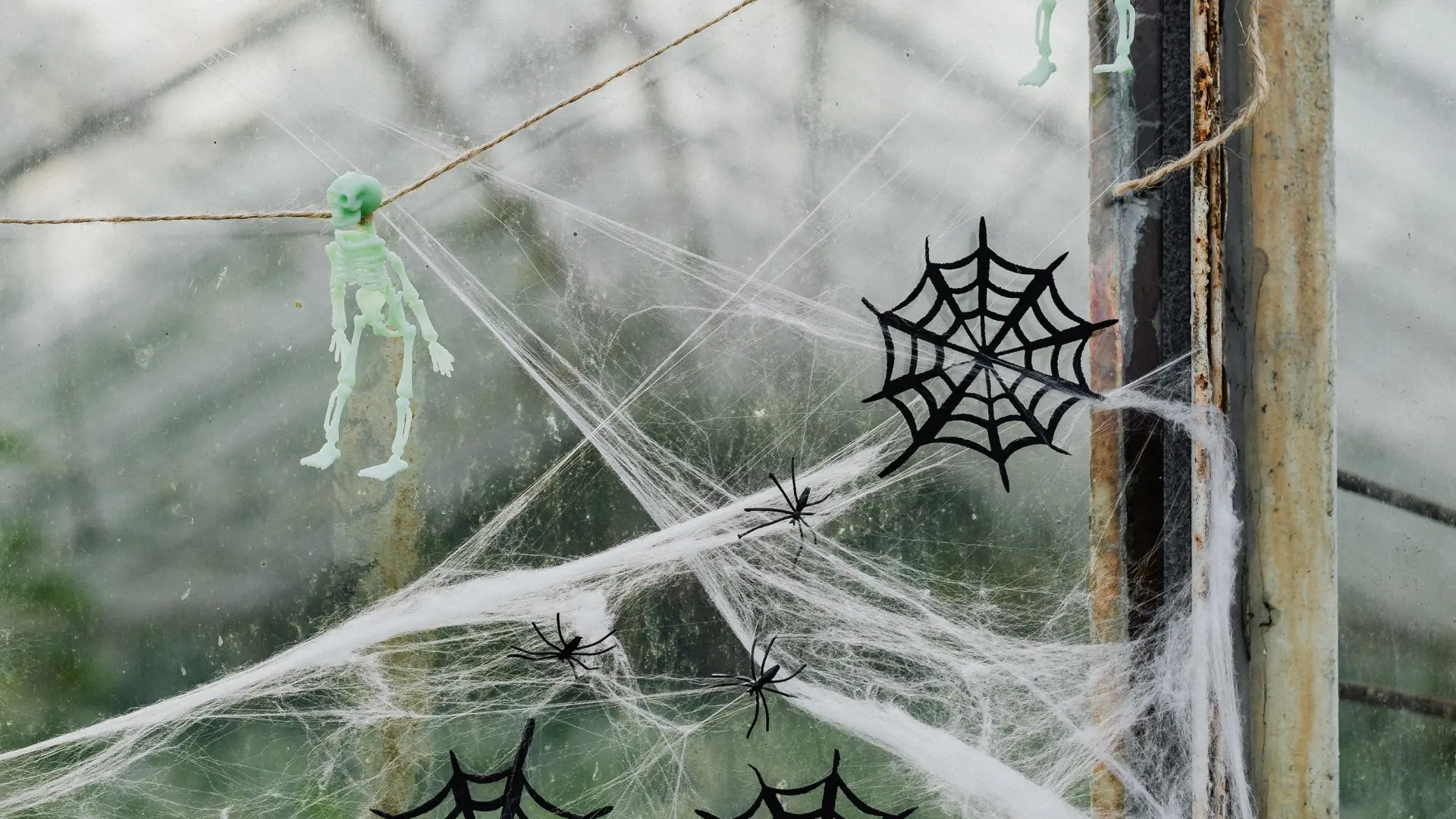 Halloween Party Decorations Ideas and Ambiance:
To set the stage for a truly memorable Halloween party, it's crucial to create a haunting atmosphere with DIY decorations. Here are some ideas to inspire you:
1. Eerie Lighting: Use dim or coloured lighting to create a spooky ambiance. Candles, lanterns, and string lights can add an enchanting touch. Experiment with flickering bulbs and black lights for an eerie glow.
2. Haunting Props: Incorporate creepy props like cobwebs, skeletons, witches' brooms, and tombstones. Scatter them strategically throughout the party area to create a chilling effect. Hang fake bats, spiders, and ghosts from the ceiling or walls for an extra fright.
3. Spooky Music: Set the mood with a carefully curated playlist of haunting tunes. Include classic Halloween songs, eerie sound effects, and haunting melodies. Consider playing the music softly in the background to maintain an eerie atmosphere.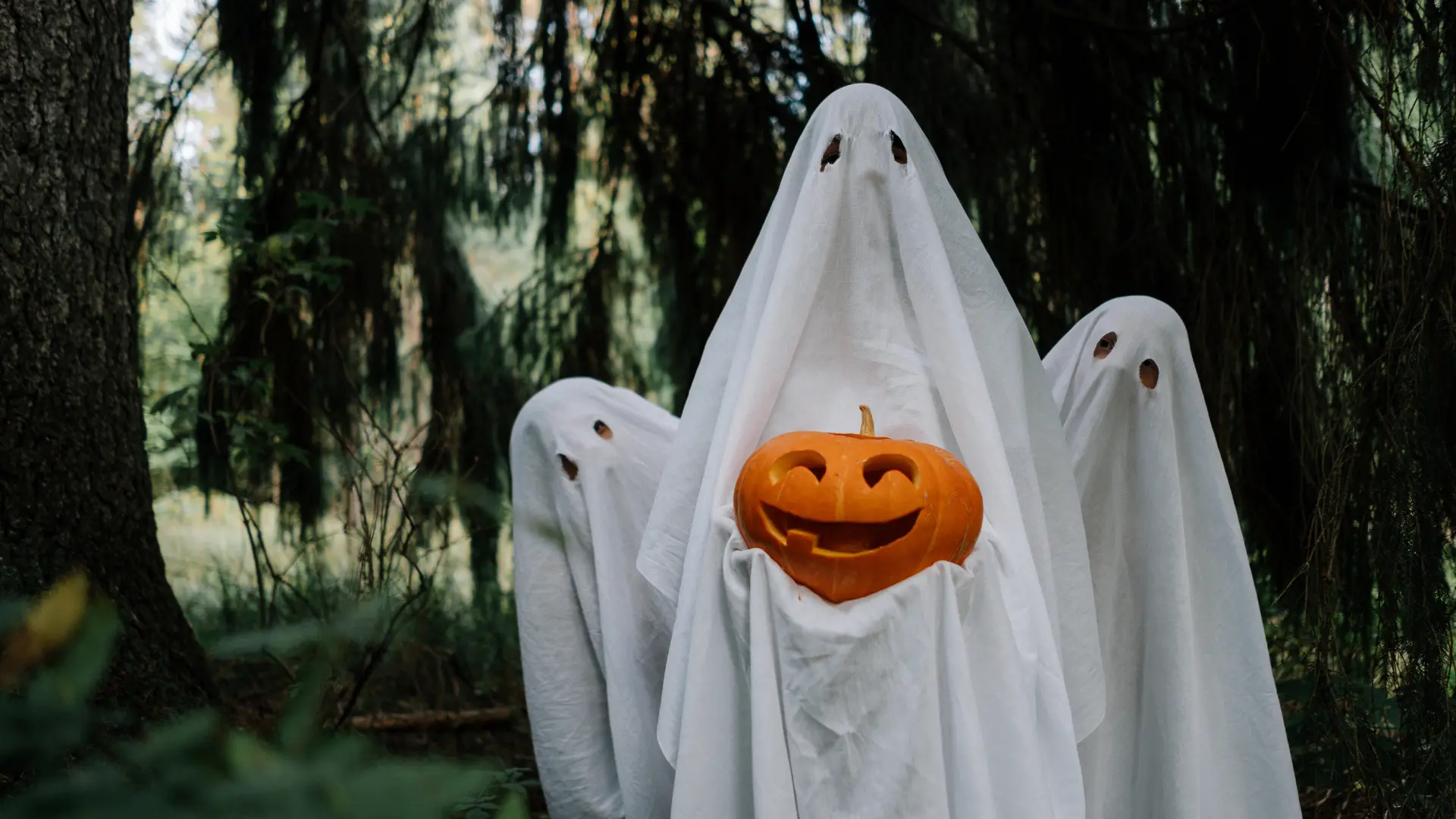 Halloween Costume Party Ideas:
Costumes are a pivotal part of any Halloween party. Encourage guests to unleash their creativity and embrace the spirit of Halloween.
Host a costume contest with categories like "Scariest Costume," "Best Group Costume," or "Most Creative Costume."
Offer prizes to inspire everyone to go all out with their costumes. Here are some costume ideas for both adults and children:
1. Classic Characters: Dress up as iconic Halloween figures such as vampires, witches, zombies, or ghosts. These timeless costumes are always a hit and allow guests to channel their favourite spooky characters.
2. Group Themes: Coordinate group costumes for added fun. Choose themes like superheroes, movie characters, mythical creatures, or famous duos. It will create a visually impressive and engaging atmosphere.
3. DIY Creations: Get crafty and design unique costumes using everyday items. Transform into a scarecrow, mummy, or a mad scientist with some creativity and basic materials. DIY costumes can be budget-friendly and offer endless possibilities.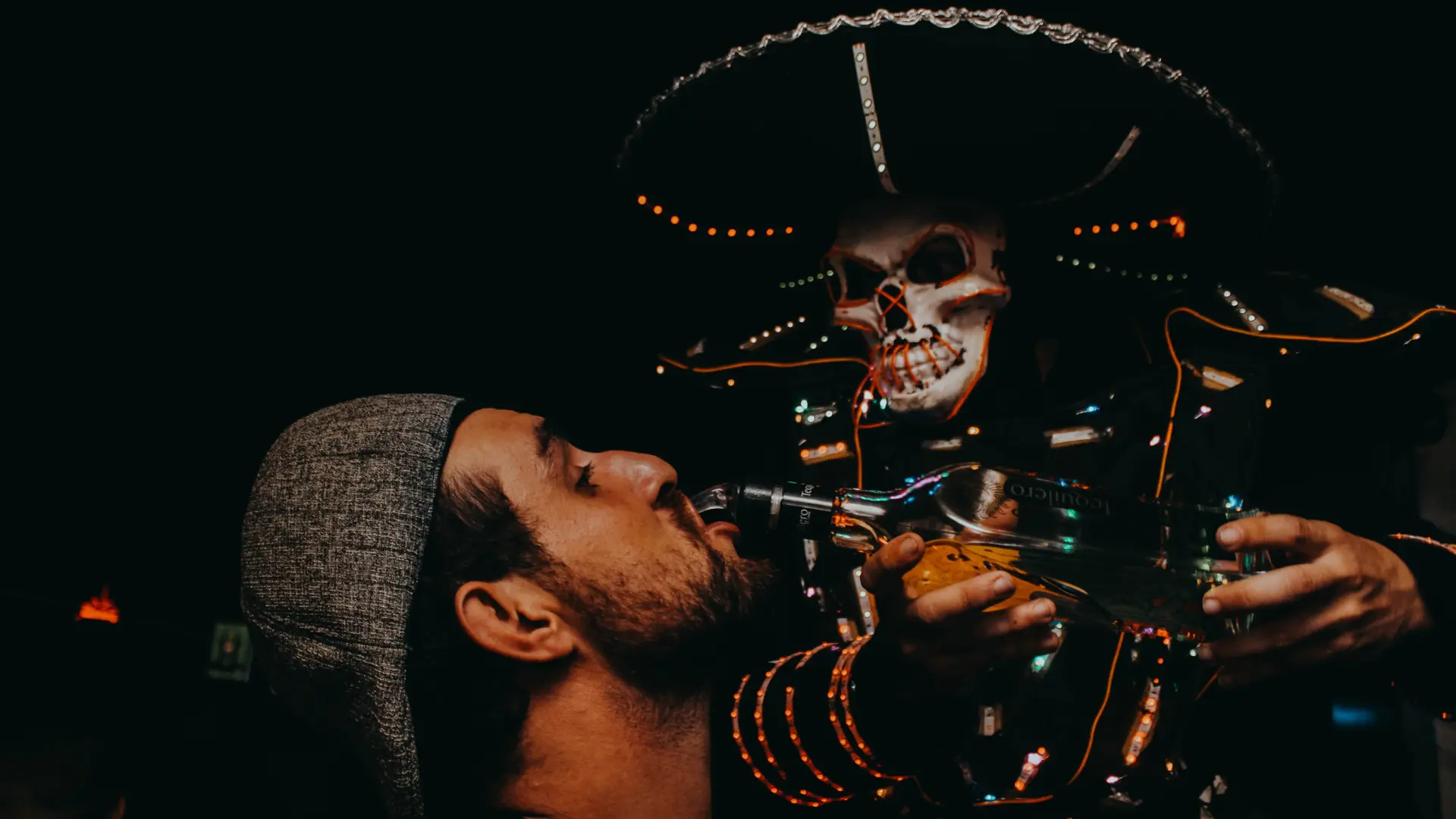 Halloween Party Ideas for Adults
Halloween isn't just for kids! Hosting an adult Halloween party can be a thrilling and memorable experience. Here are some ideas to take your adult Halloween party to the next level:
1. Spooky Decor: Create a chilling atmosphere with sophisticated decorations. Use dim lighting, flickering candles, and strategically placed cobwebs. Incorporate elegant touches such as ornate pumpkins, black lace tablecloths, and vintage-inspired props.
2. Hauntingly Delicious Cocktails: Serve Halloween-themed cocktails that delight your adult guests. Craft spooky concoctions like "Witch's Brew," "Blood Orange Margarita," or "Midnight Martini." Use dry ice or garnish drinks with ghoulish accessories for added flair.
3. Costume Contest: Encourage your adult guests to come dressed in elaborate costumes. Organize a costume contest with different categories, such as "Best Couple Costume" or "Most Creative Costume." Offer prizes to make the competition even more exciting.
4. Eerie Entertainment: Enhance the party atmosphere with themed entertainment. Hire a tarot card reader, a live band playing haunting melodies, or a skilled magician to mesmerize your guests. Create a playlist of Halloween-inspired songs to keep the party going.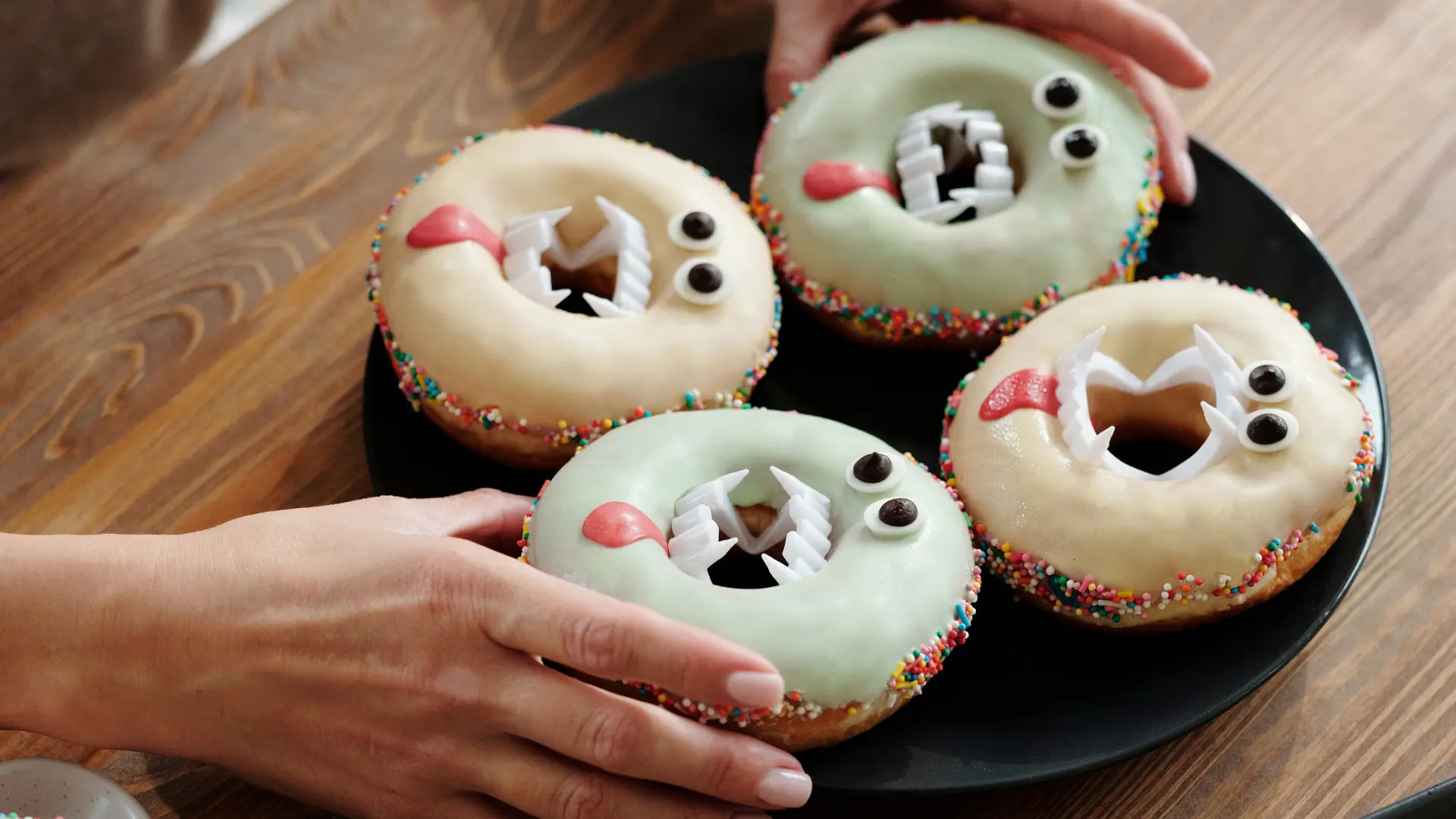 Halloween Party Food Ideas
When hosting a Halloween party, it's essential to delight your guests with creative and spooky food options. Here are some ideas that will impress and satisfy their taste buds:
1. Creepy Crawly Cupcakes: Decorate cupcakes with edible spiders or gummy worms to give them a spooky twist. Use black and orange frosting for a Halloween-themed touch.
2. Mummy Hot Dogs: Wrap hot dogs in strips of pre-made crescent roll dough to create mummy-like appearances. Leave a gap for the eyes and bake them until golden brown. Serve with ketchup or mustard for dipping.
3. Witch's Brew Punch: Prepare a large cauldron of punch using a mixture of fruit juices and carbonated beverages. Add dry ice for a smoky effect. Place plastic spiders or eyeballs as floating garnishes.
4. Monster Eyeball Pretzel Bites: Dip small pretzel twists in melted white chocolate and place a candy eyeball in the centre. Let them cool and harden on parchment paper before serving.
5. Bloody Finger Hot Dogs: Cut small slits at one end of a cocktail sausage to resemble a fingernail. Cook them, and then place them in hot dog buns. Drizzle ketchup over the sausages to create the illusion of blood.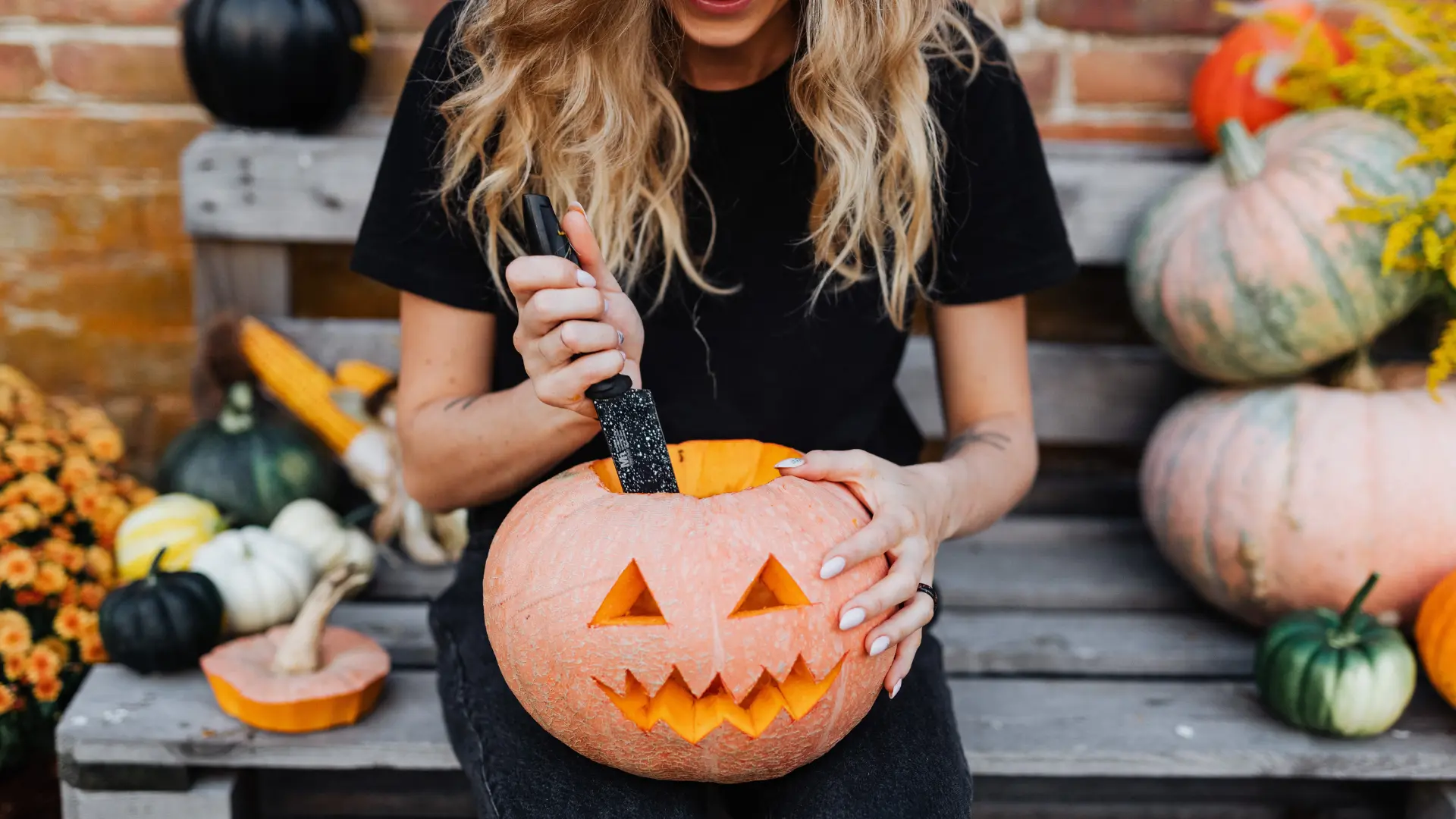 Bewitching Halloween Games and Activities Ideas
Keep your guests entertained throughout the Halloween party with bewitching games and activities suitable for all ages. Here are some ideas to ensure a spooktacular time:
1. Costume Contest: Organize a costume contest where guests can showcase their creative Halloween outfits. Award prizes for various categories such as "Scariest Costume," "Most Creative Costume," or "Best Group Costume."
2. Pumpkin Carving Contest: Provide pumpkins, carving tools, and stencils for a pumpkin carving competition. Let guests unleash their creativity and see who can create the most impressive jack-o'-lantern.
3. Bobbing for Apples: Fill a large bucket with water and add floating apples. Participants must try to grab an apple using only their mouths, without using their hands. The first person to successfully retrieve an apple wins.
4. Halloween Trivia: Create a Halloween-themed trivia game with questions about popular horror movies, folklore, and spooky facts. Divide guests into teams and award points for correct answers. The team with the highest score wins.
5. Mummy Wrap Relay: Divide guests into pairs and provide each pair with a roll of toilet paper. One person becomes the "mummy" while the other wraps them in toilet paper from head to toe. The pair that finishes first wins.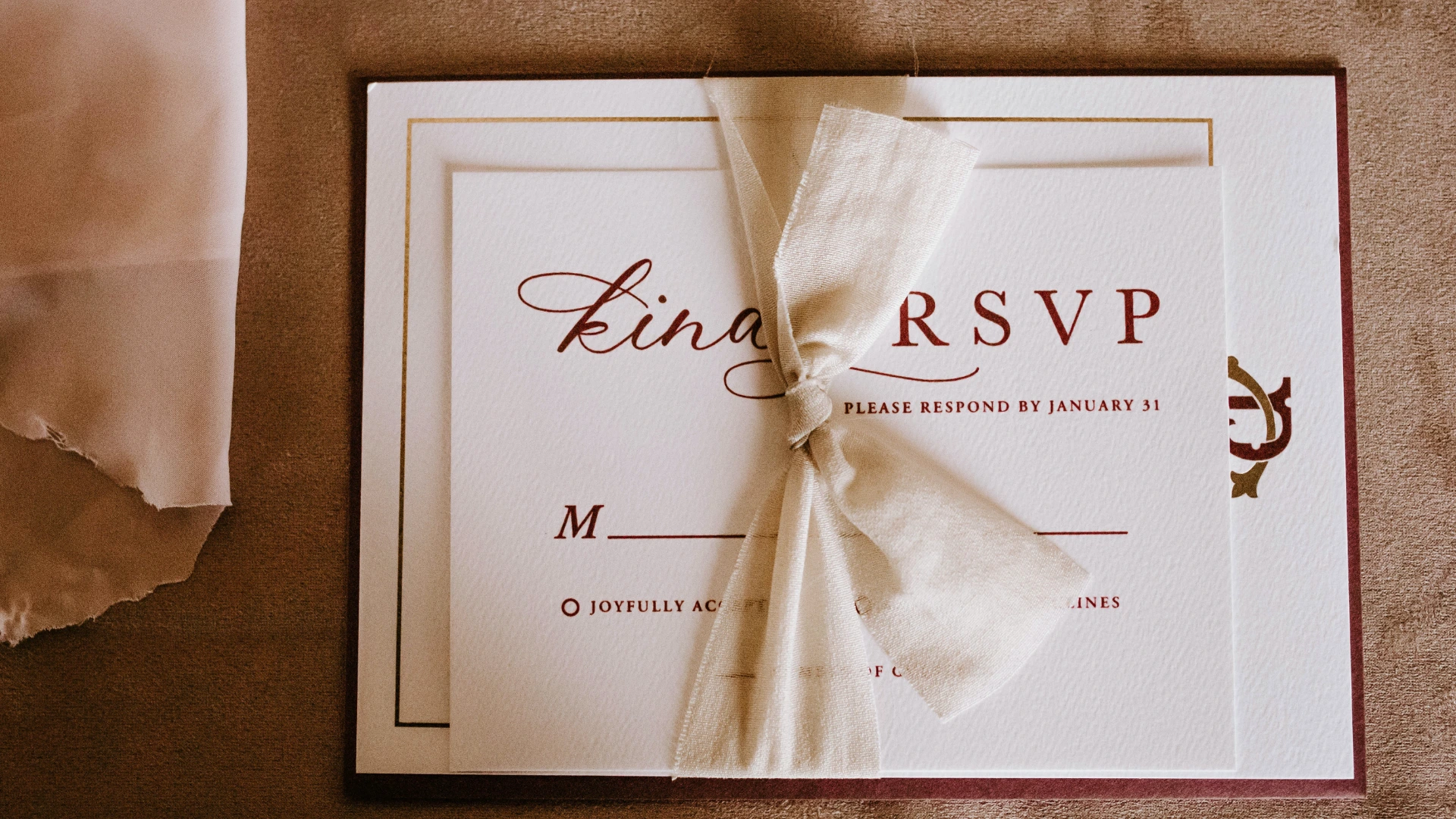 Halloween Party Invitations Ideas
When planning a Halloween party, one of the crucial aspects is creating captivating invitations that set the spooky tone for your event.
Here are some tips to design eye-catching Halloween party invitations:
1. Theme and Design: Incorporate Halloween-themed elements like pumpkins, bats, witches, or skeletons into your invitation design. Choose colours that reflect the eerie ambiance of the occasion, such as black, orange, or deep purple.
2. Creative Formats: Consider using unique formats for your invitations to make them stand out. You can create scroll-style invitations, haunted house-shaped cards, or even send digital invitations with interactive features.
3. Wording: Craft intriguing and mysterious wording that matches the theme of your party. Use playful language to evoke excitement and anticipation. Include important details such as the date, time, and location of the event.
4. RSVP Information: Clearly provide instructions for guests to RSVP. Include your contact information, whether it's an email address or a phone number, so guests can easily respond and confirm their attendance.
If you want more help with writing your party invitations, check out our blog.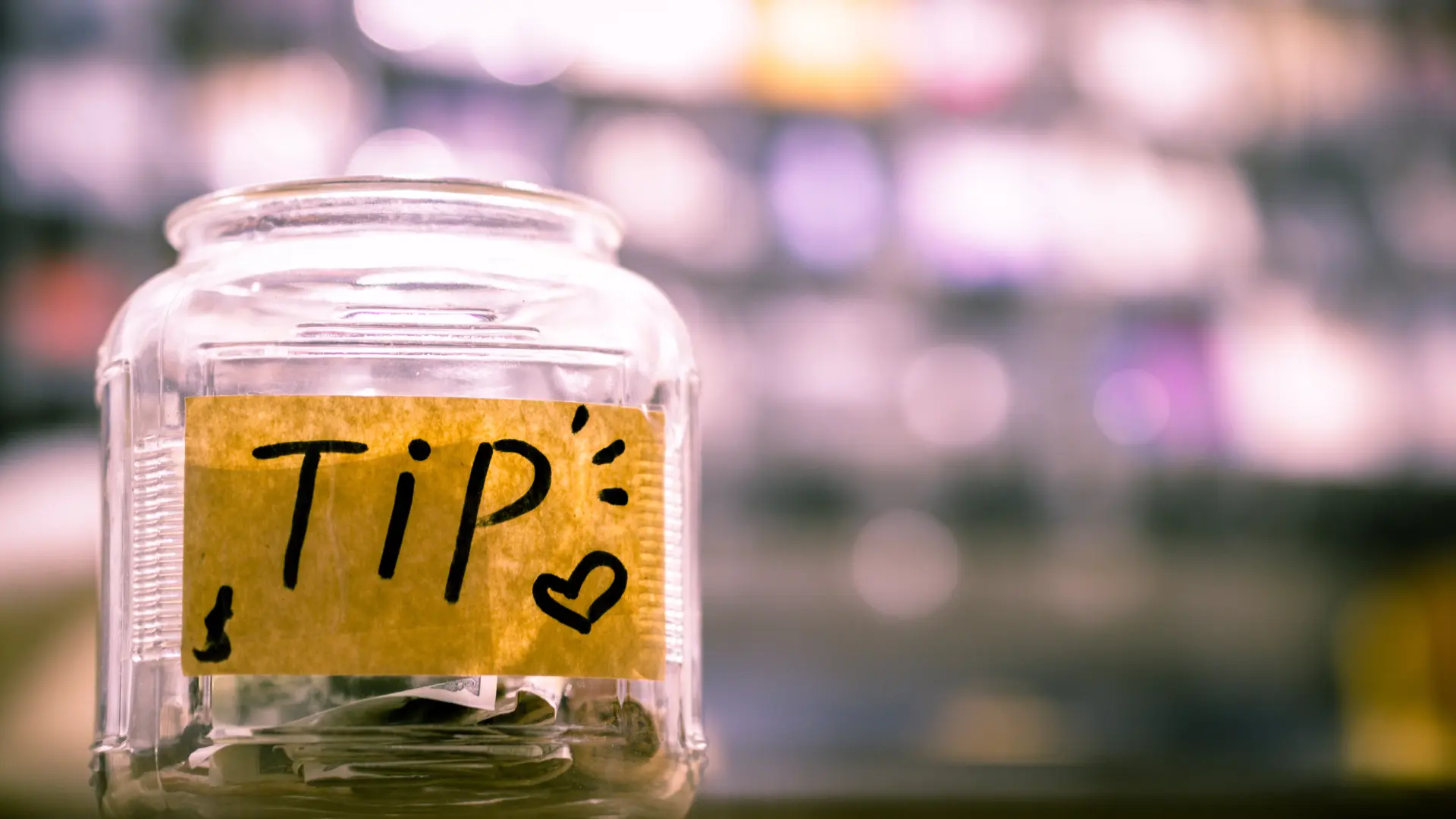 Final Tips on Halloween Party Planning:
With these Halloween party ideas and planning tips, you're well on your way to hosting an unforgettable and spooktacular celebration.
Remember to unleash your creativity, embrace the Halloween spirit, and have fun planning every detail.
Whether it's the themed decorations, delicious food, or exciting activities, your Halloween party is sure to leave a lasting impression on your guests.
Get ready to make memories that will send shivers down their spines!
If your looking for an event ticketing platform to help manage your bookings for your party why not use TryBooking.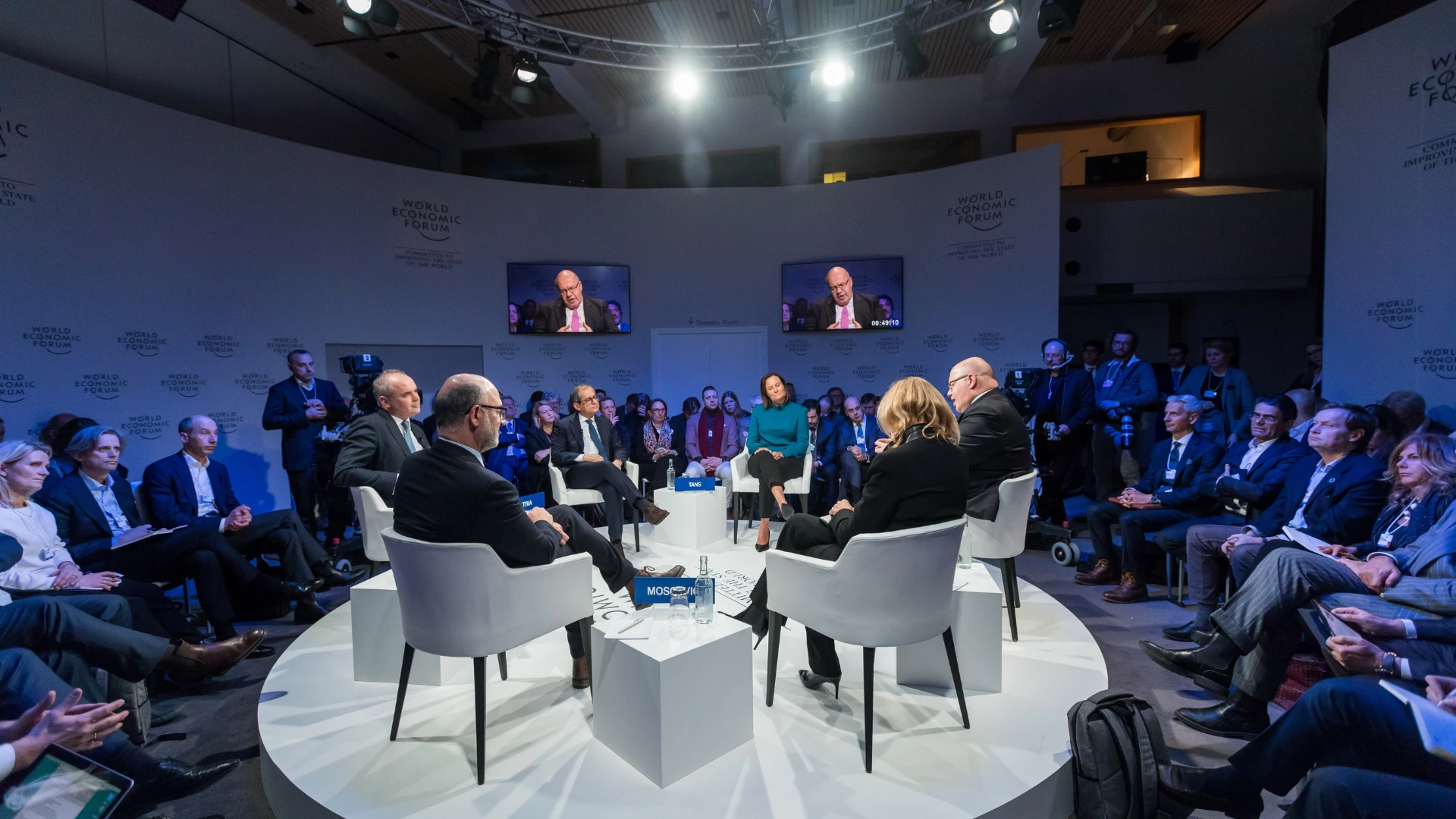 Enhancing Medical Conferences with Software Solutions
Jun 01, 2023 · 1 min read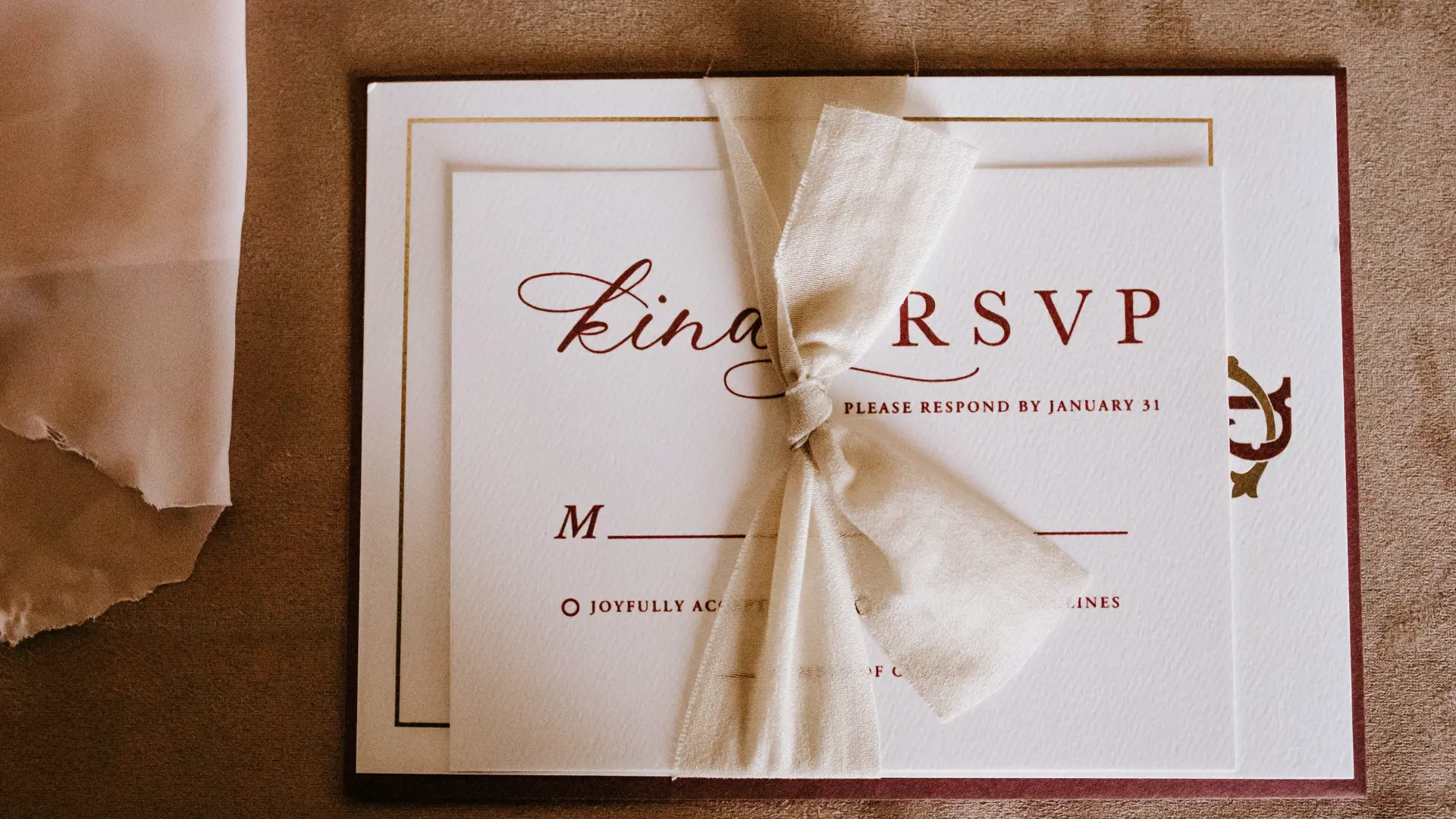 How To Write Event Invitations: Templates and Creative Ideas
Jun 01, 2023 · 1 min read