Mar 03, 2022 · 1 min read
Hosting political events made easy with TryBooking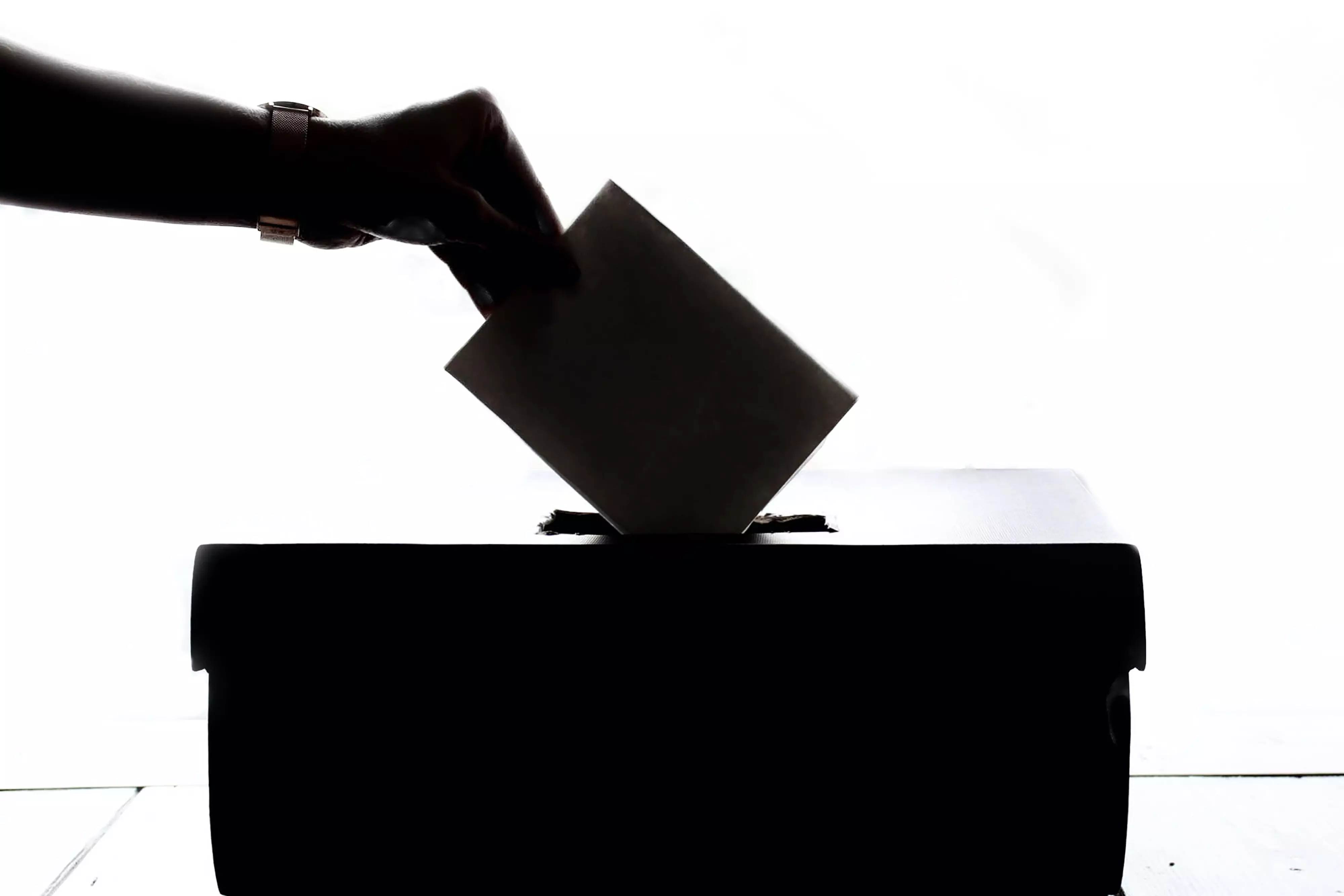 With 2023 New Zealand General Election season upon us - political parties across New Zealand are turning to TryBooking to make selling tickets, managing registrations and hosting their electoral campaign events easy.
From campaign fundraisers, debates, speeches and seated lunch and dinner events, to cocktail parties, BBQs and everything in-between – the TryBooking platform offers an easy-to-use, online solution to delivering electoral campaign events with ease.
With market-leading data and security policies, and no third-party advertising, TryBooking is a safe and secure solution for any event type.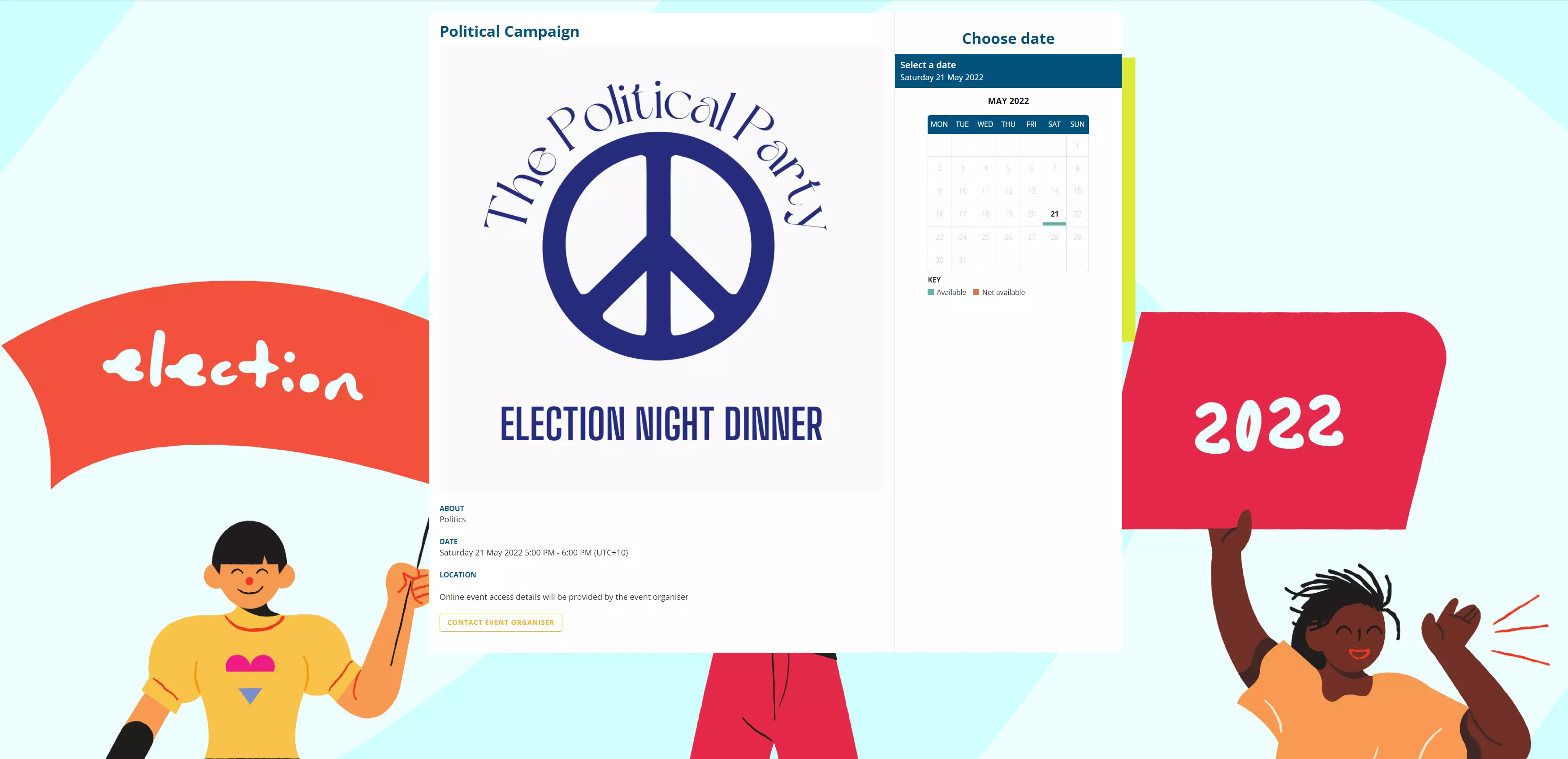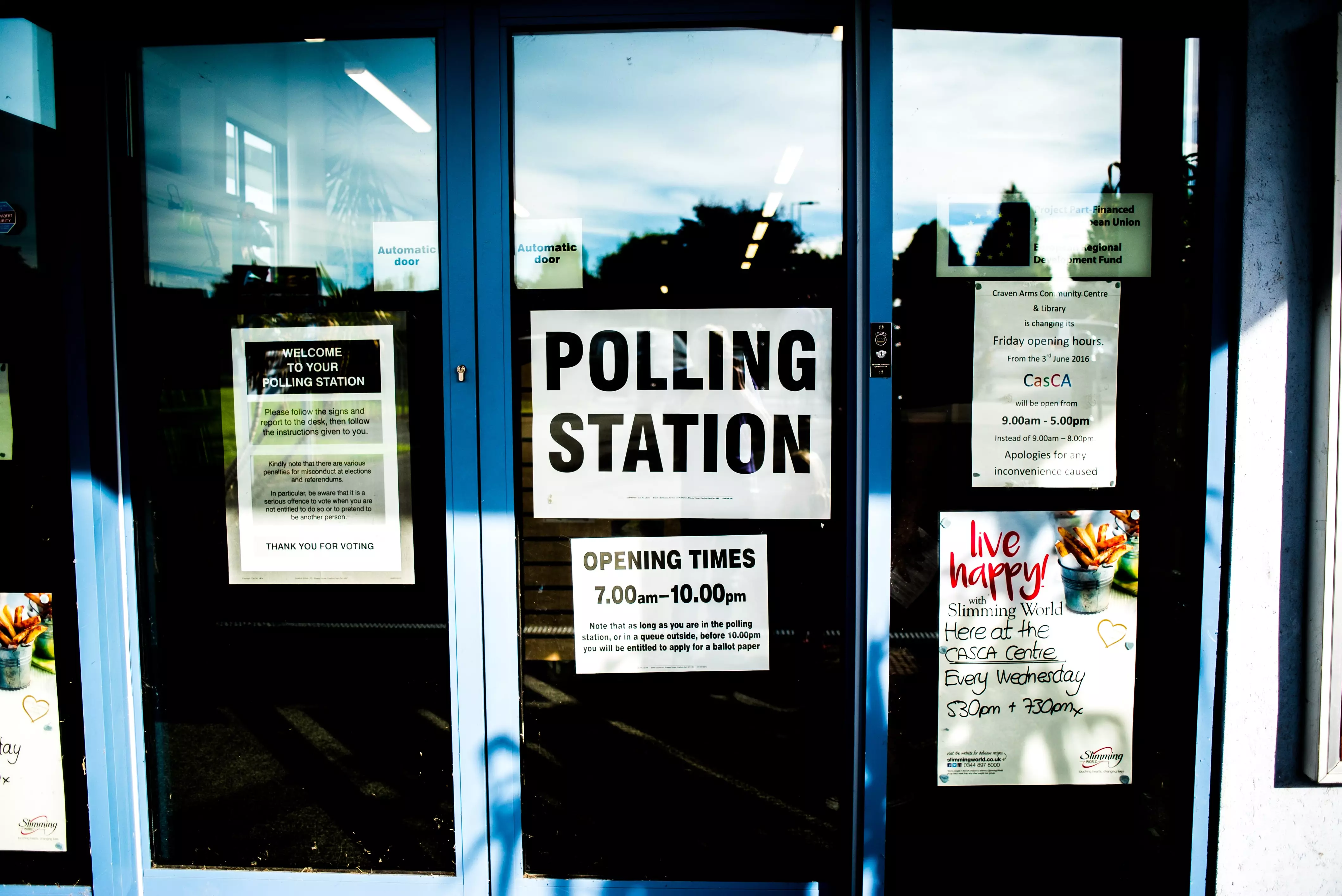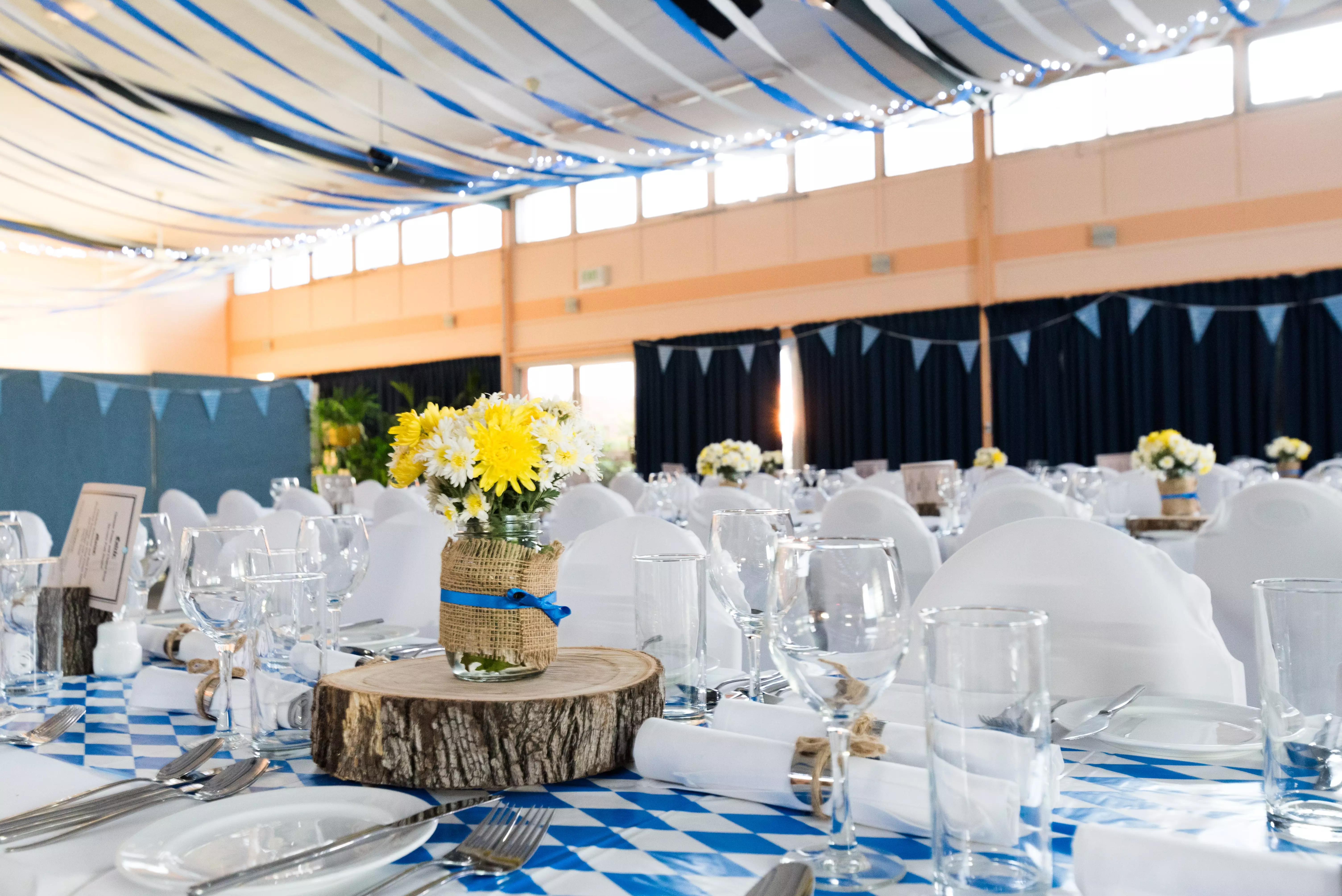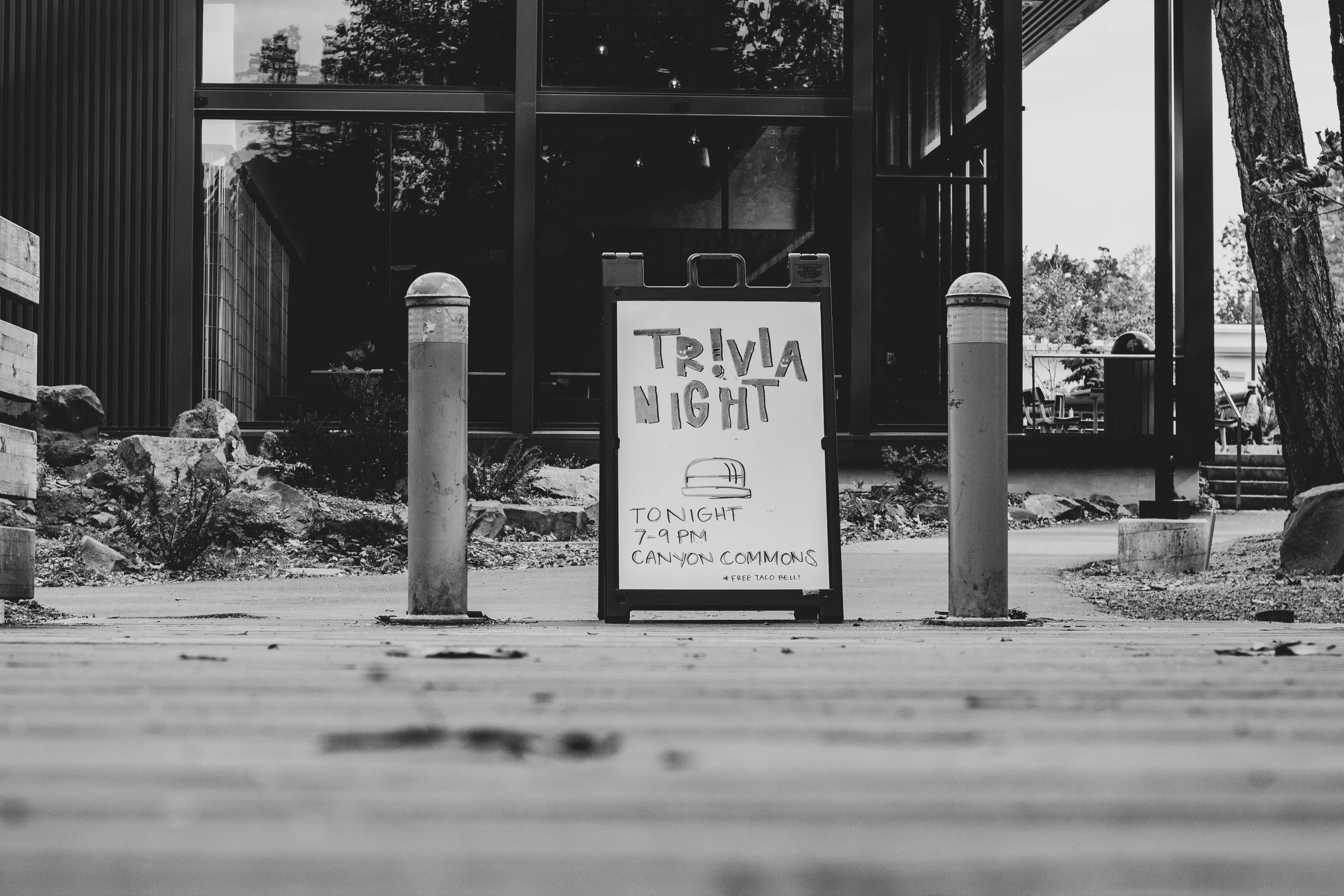 Political Party Social Events
Smaller events in relaxed social settings provide key campaigning opportunities to allow candidates to meet the community, have conversations and communicate party policies and goals over a few drinks, few rounds of bowls, a BBQ or a trivia night. Despite being small, these events still require significant planning, event registration or ticketing management. A Trybooking account helps you simply manage political part social events from planning to delivery, reporting and post-event communications all in one place.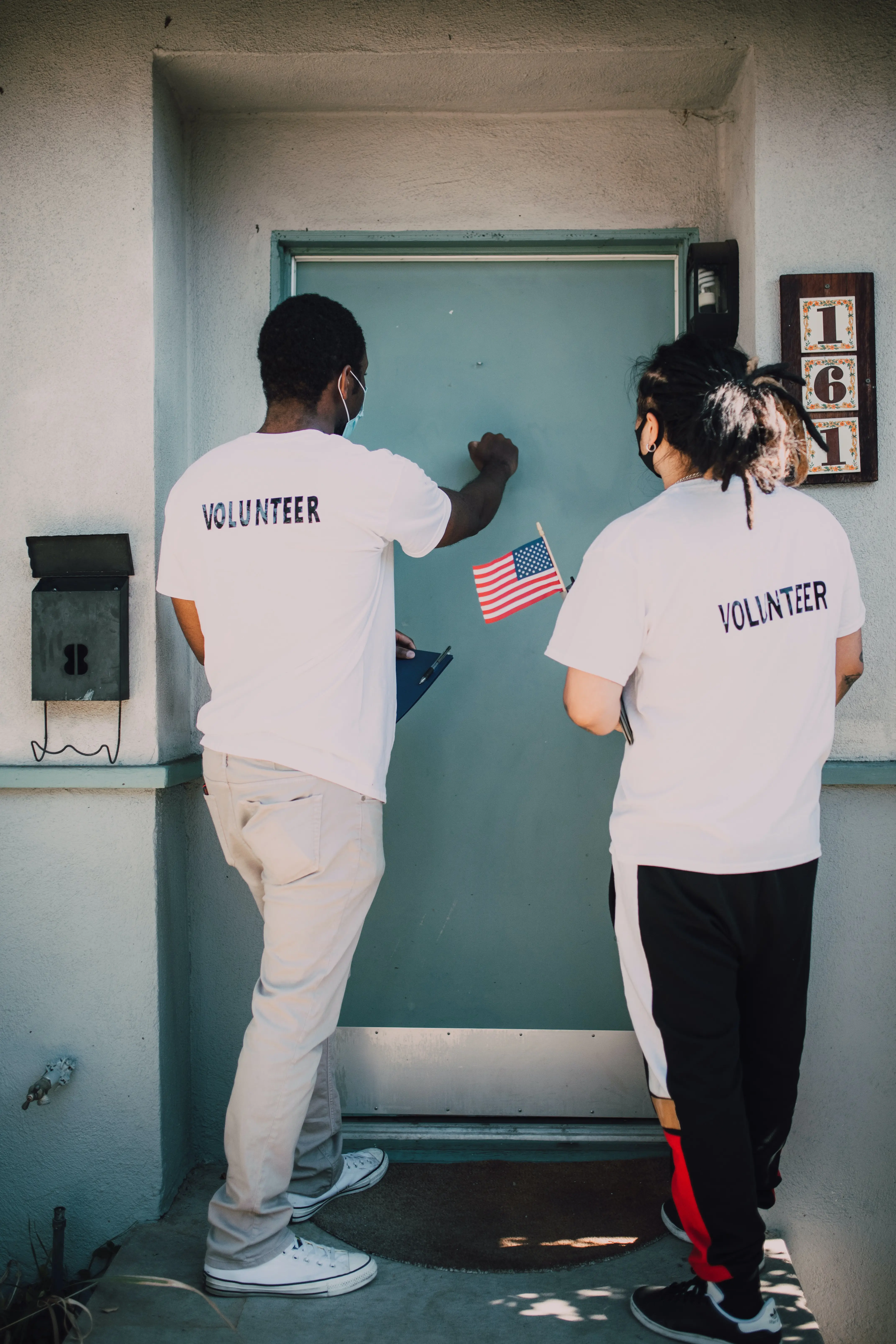 Door Knock Event Registrations
Door knocking is one of the most effective campaigning tactics - allowing people to encourage votes by speaking with community members face-to-face. As an in-person event, registration is essential – so easy online registration is a must. A TryBooking online registration page ensures volunteers can easily register their attendance in advance and gain access to all the information they need to take part on the day.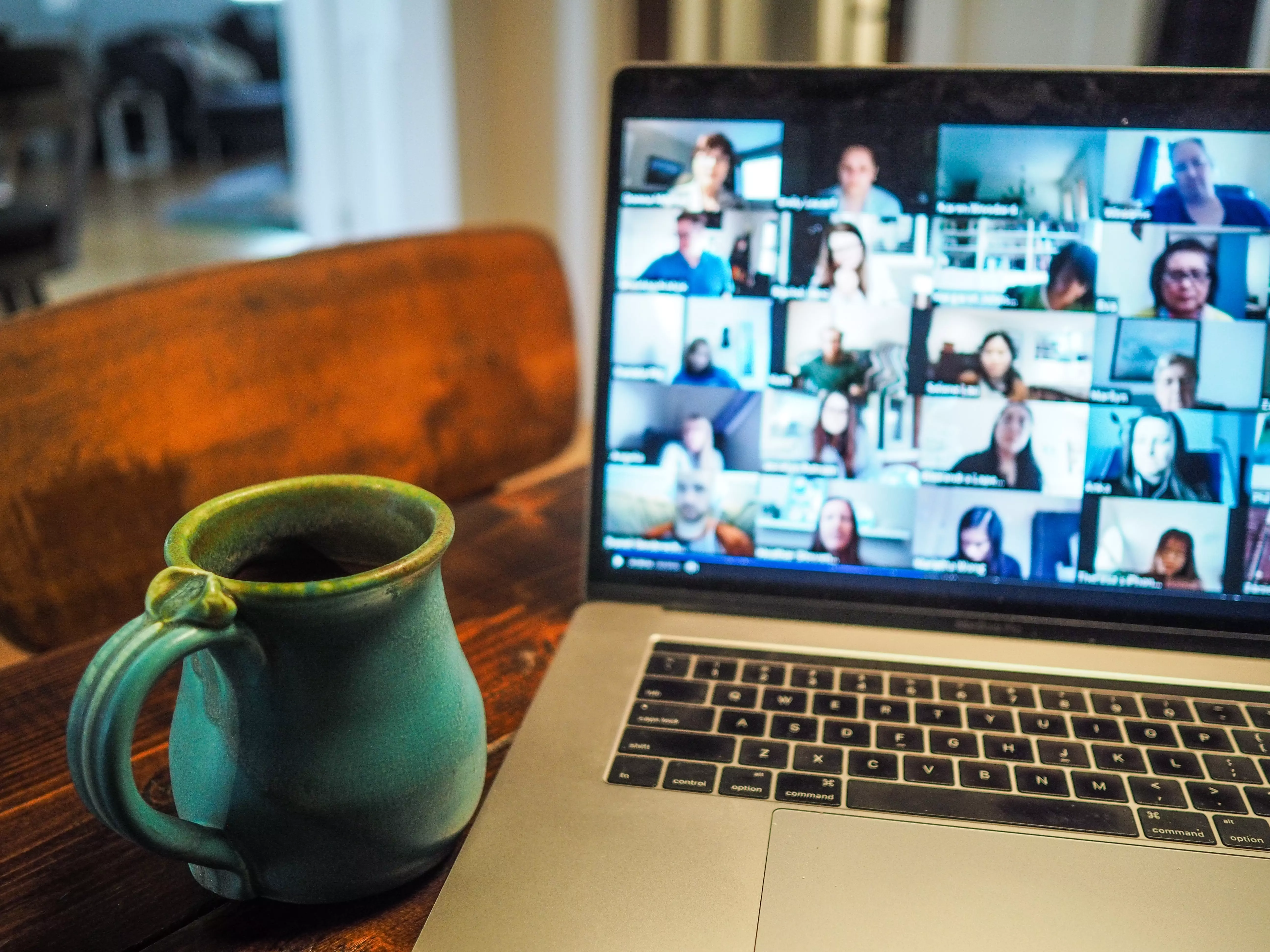 Online Events
Handle registrations for fun, relaxed online social events such as movie or music trivia nights with ease from anywhere with ease – while at the same time raising money for your election campaign. Sell tickets, promote online donations and manage attendance from your TryBooking account.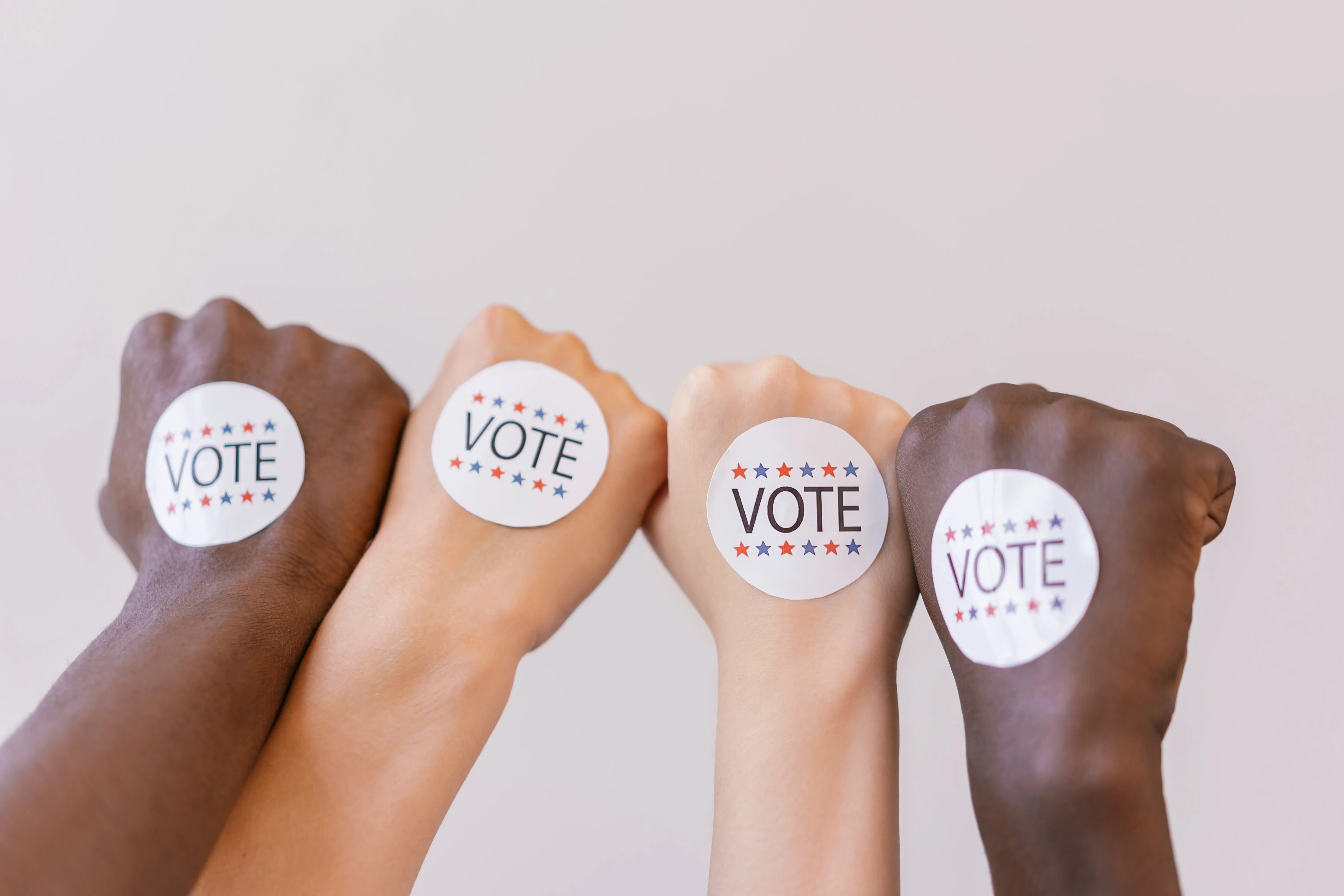 Sale of Campaign Merchandise
Official party merchandise is key in ensuring your campaigning efforts are appropriately branded and presented. Add Official party merchandise sales to any campaign event ticket sales or registration page to ensure volunteers and guests can easily purchase official party merchandise when they book tickets or register for an event.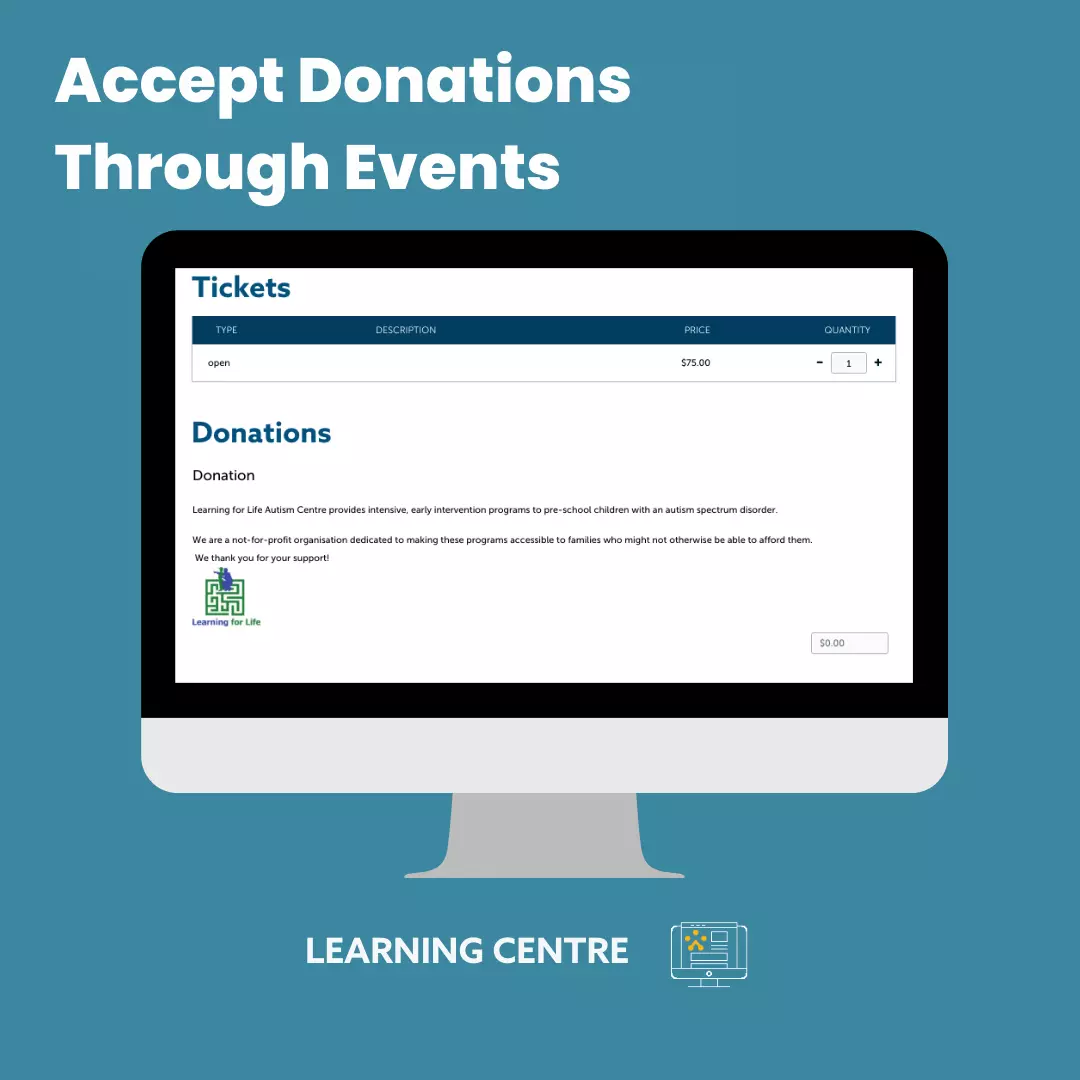 Add Campaign Donation Drives to your Event Page
Boost your fundraising drive by simply and easily supporting and promoting campaign donations by adding a 'Donate Now' link to your Election campaign Event Page.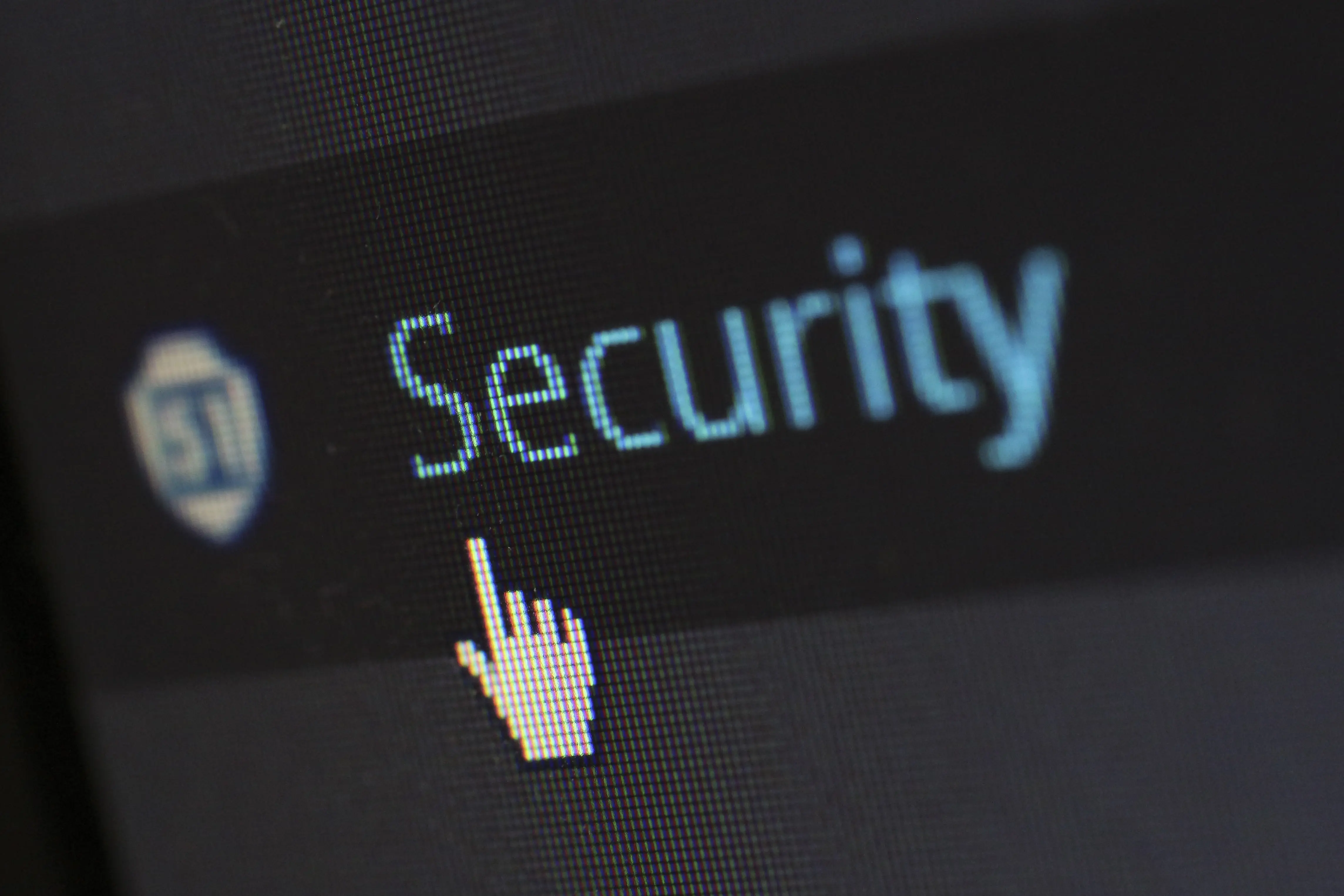 Data security
TryBooking is very respectful of the privacy of all users on its site and PCI compliant.
Click here to view our certificate of compliance. All pages are HTTPS secure, ensuring an encrypted website connection when navigating across the site. Any personal information that may be used by the TryBooking Site in order to carry out its necessary functions is stored on a secured server protected by firewalls and is hosted in Australia. The data itself is also encrypted to further reduce any risk that your information will be obtained and used by unauthorised access.
Hopefully these features will help you best place yourself and your political party well in the next election. Always make sure whenever your need any help with your event or fundraiser, please contact our support team who are waiting to help you.
Good Luck,
The TryBooking Team.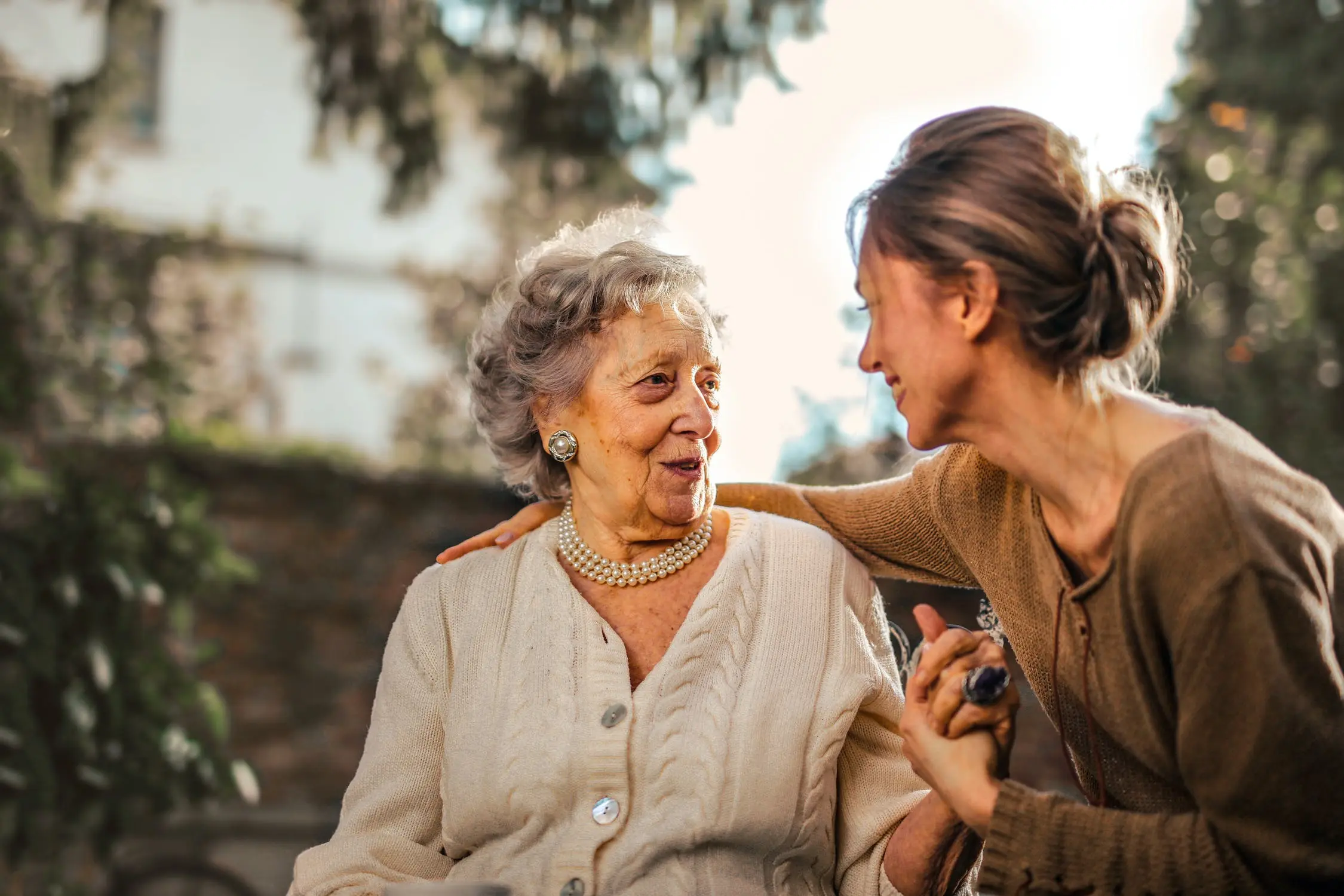 Mother's Day Events That Everyone Will Love
Apr 11, 2022 · 1 min read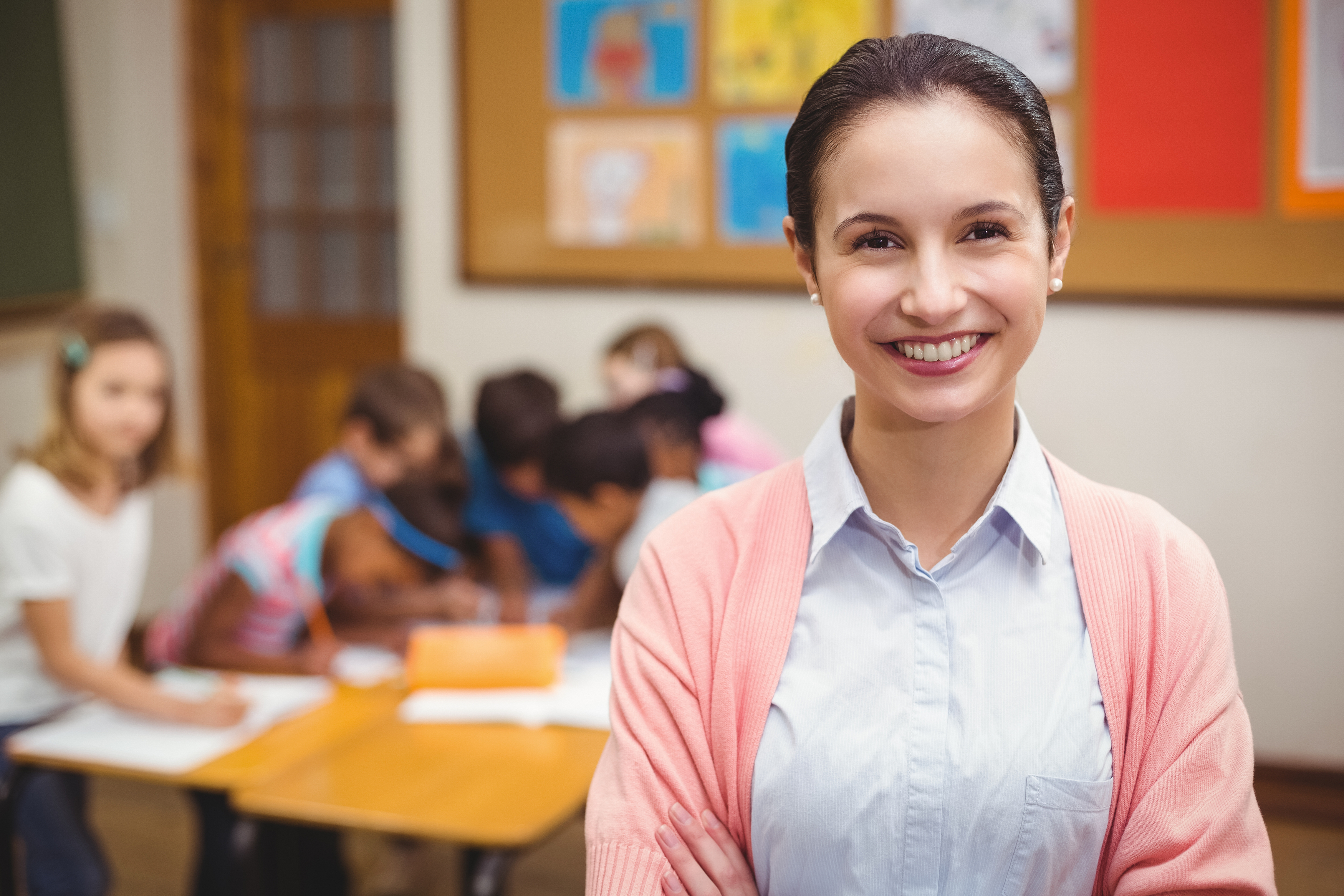 Why TryBooking is the preferred online ticketing platform for schools
Feb 28, 2022 · 1 min read