Here's why festival organisers choose TryBooking
Simple ticket checks
Easily check tickets on the door with our free mobile scanning app.

Flexible ticketing options
Increase ticket sales with early bird prices, VIP packages and more.
We know that setting up ticketing is just another thing on your to-do list when planning your food festival. That's why TryBooking is dedicated to helping save you time and money with our easy to use ticketing solution.

Our focus is on giving you the tools needed to easily create and manage your food festival - all whilst keeping things affordable with our low, transparent fees. Plus, our UK based customer service team is just a call or email away.
With simple low fees and exceptional customer service, we're here to support your food festival.
Simple payments through Stripe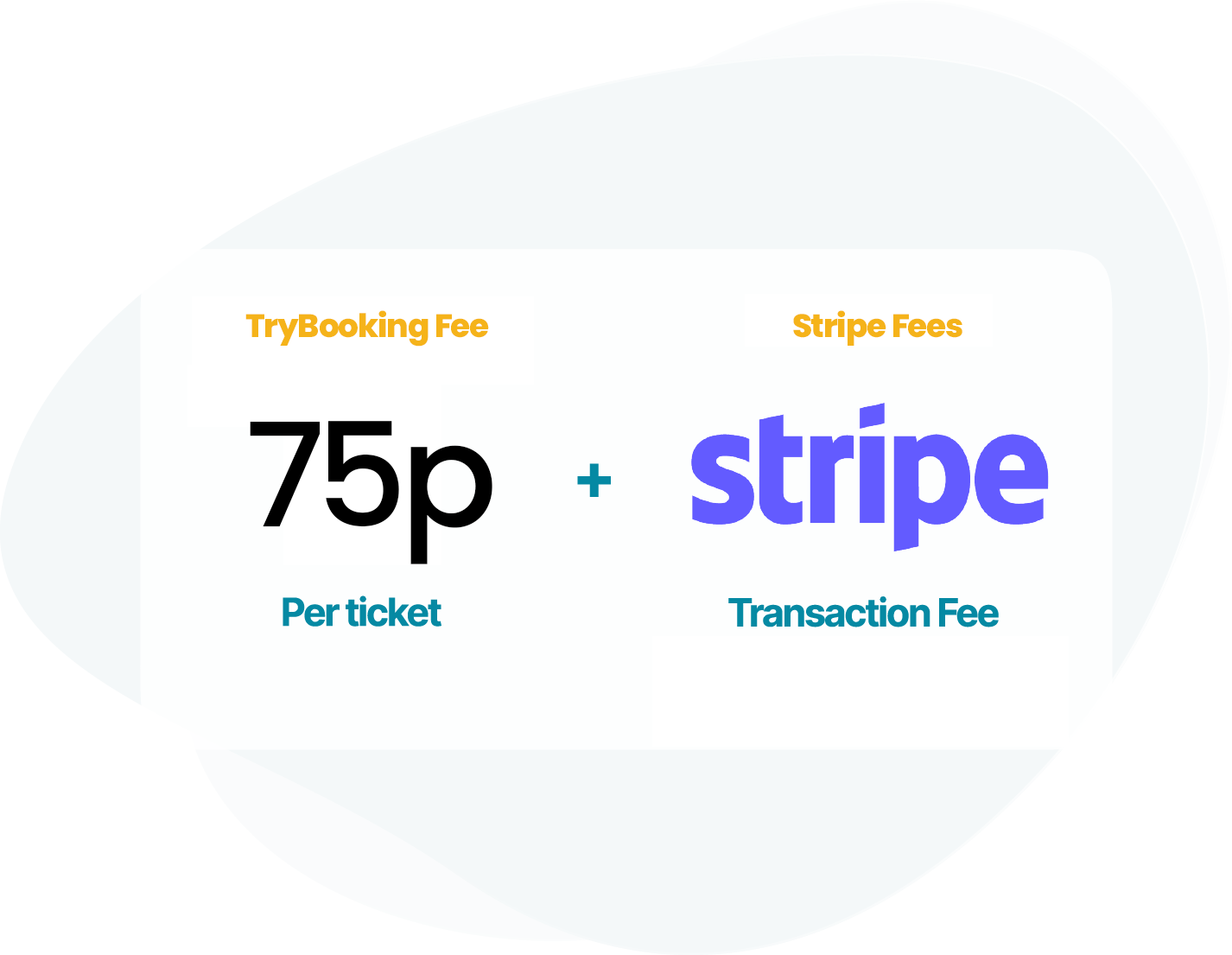 Easily link your TryBooking account to Stripe Connect, allowing you to receive payments directly - making it easy to manage your cashflow.

Plus, we give you the option whether to absorb our 75p fee into your cost, or pass it to the ticket buyer.
Start your festival in just a few steps
CREATE YOUR FESTIVAL
SELL YOUR TICKETS
RUN YOUR FESTIVAL
It's super simple!
Get started creating your festival in just a few minutes.
No complicated contracts, no subscriptions - just create your free account and you're on your way.
You can easily create a page that's perfect for your festival with full control over how your event looks.
Need a hand? We're with you every step of the way with step-by-step tutorials and our friendly customer service team.
Start spreading the word
Our simple checkout makes selling tickets a breeze!
There's no need for your guests to sign up - once you've created your event, you're good to go.
Plus, it's super easy to integrate TryBooking into your own website, too - just copy the code we provide and your guests will be purchasing tickets through your website in no time!
We also have plenty of tools to help boost ticket sales - including promo codes, gift certificates and early bird discounts.
The tools you need
We know what it's like running festivals.
That's why TryBooking helps make running any event on the day as simple as it can be.
Our powerful email communication tools let you keep your guests up to date before, during and after your event - removing the hassle of mail merges.
Plus, it's simple to manage your event with our Mobile Scanning App. Scan in attendees as they arrive, and easily let volunteers help you out with the integrated Volunteer Mode.
Powerful features perfect for festivals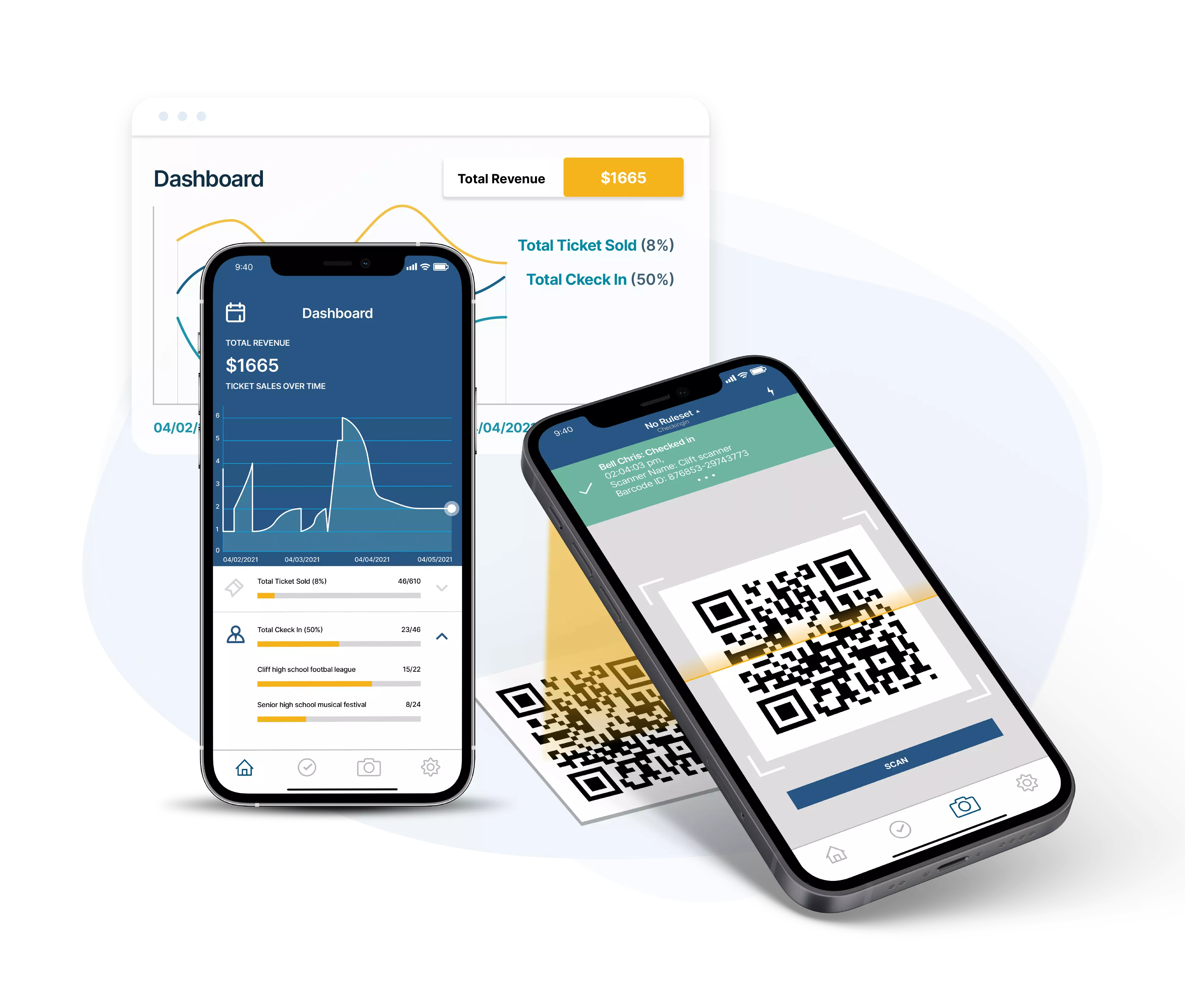 Simple scanning app
Speed up entry to your festival with our easy-to-use scanning app, which lets you check in guests using a mobile device. Plus, volunteers can help out too using Volunteer Mode, which lets them scan tickets without giving them access to sensitive data.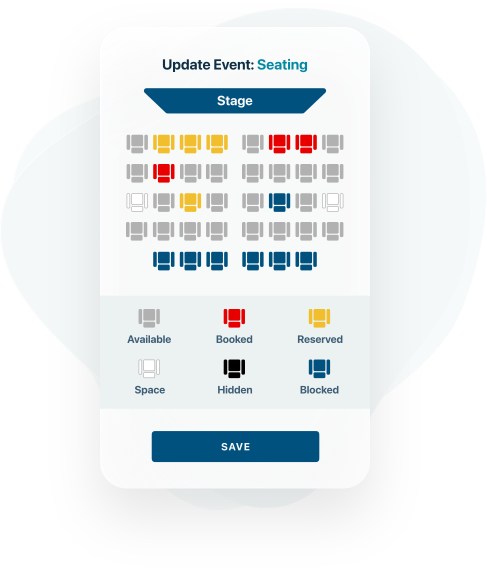 Seating and table plans
Whether you're selling tickets for intimate tastings or big keynote speakers, you can easily build custom seating plans to suit your festivals requirements.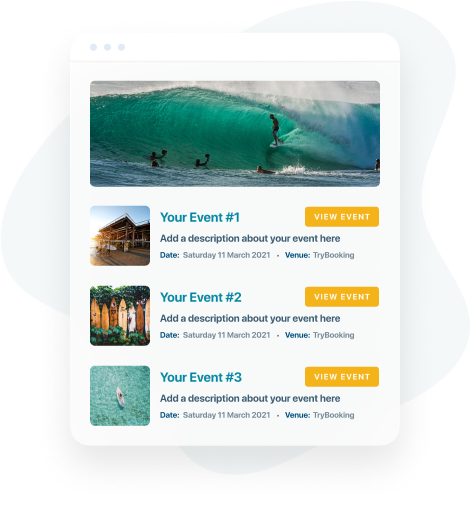 Powerful integrations
It's easy to make TryBooking part of your festival with our simple integrations. Use our integrated widgets to embed your events into your website, link directly to powerful tools such as Google Analytics or Xero, or create your own tools using our developer kit.
And there's plenty more.
We're constantly developing our event ticketing platform to help make the event ticketing process simple.
Set up as many tickets as you need for your event.
Send follow up emails and important updates.
Custom data collection forms
Ask your guests additional questions as they book.
Access all your data with 40 real time reports.
We focus on privacy and value yours.
Accounts for team members
Keep secure with individual logins for teams.
Easily sell tickets on the door with Quicksale.
Ready to get started?
Join the thousands who already use TryBooking and get started with your festival ticketing today.
Still not convinced? BOOK A DEMO
Exceptional customer support

Privacy focused event ticketing

No hidden fees or setup costs

Totally free for free events

Low, transparent fees for paid events
Running other events?
Don't worry, TryBooking can still help. See some of the other events we support: