We're proud to support UK music organisations
We know that setting up ticketing is just another thing on your to-do list when planning concerts and musical events. That's why TryBooking is dedicated to helping save your music organisation time and money with our easy to use ticketing solution.

Our focus is on giving you the tools needed to easily create and manage events - all whilst keeping things affordable with our low, transparent fees. Plus, we've got a friendly team ready to help just a call away.
With simple low fees and exceptional customer service, we're here to support your music organisation.
Here's why music organisations choose TryBooking
Simple, low fees
Running an event shouldn't break the bank. That's why our fees are low and transparent - with payment processing and VAT included.
Seating and table plans
Take the hassle out of allocating seating. Create custom seating/table plans that match your venue, whilst guests can easily select their seat.
Simple scanning app
Speed up entry to your events using our mobile scanning app, letting you easily verify and check guests in using a mobile device.
Exceptional customer service
Sometimes, you just need to speak to a real person. That's why we have a friendly UK based team of event experts here to help - at no extra cost.
Supporting music organisations across the country
See what organisations across the UK have to say about TryBooking.
"TryBooking has reasonable charges, excellent customer service, then ease of setting up online events once the pandemic struck. I was looking for a lower cost alternative as I only work with small charities. Excellent help on your website plus live customer service saves so much time."
"My favourite feature is cloning events. This makes it really quick to roll the events forward. Easily changing the seating capacity is also useful. The customer service is excellent - every time we have a question, it is answered very quickly either by email or a phone call."
"I first heard about TryBooking from Making Music. It is easy to use and I like the simple pricing structure. It is also easy to log in and see how the event is doing in terms of sales. I would definitely recommend TryBooking."
"I want to sing the praises of TryBooking. It was with some trepidation that our choir moved from cardboard tickets to online booking last year. I was in charge of tickets so took on the role of organising the 'new tickets'. Nothing could have been easier! "
Take a look for yourself
All these demos were set up in less than 10 minutes - taking full advantage of our easy event setup.
Powerful features perfect for music events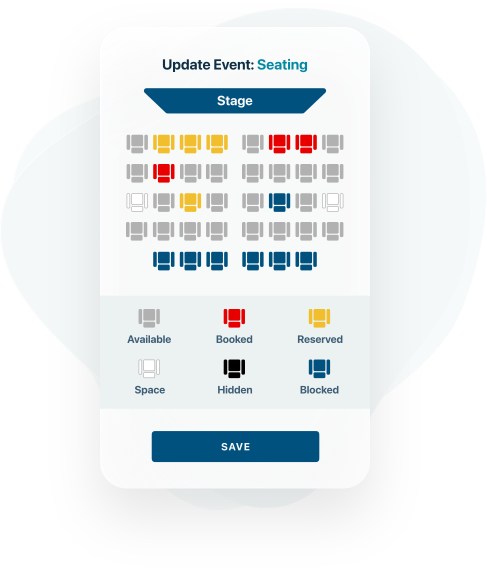 Seating and table plans
Whether you're selling tickets for a concert or a cabaret, you can easily build custom seating plans to suit your requirements - whether you're in a village hall or a cathedral! Plus, guests can easily choose their preferred seat when booking.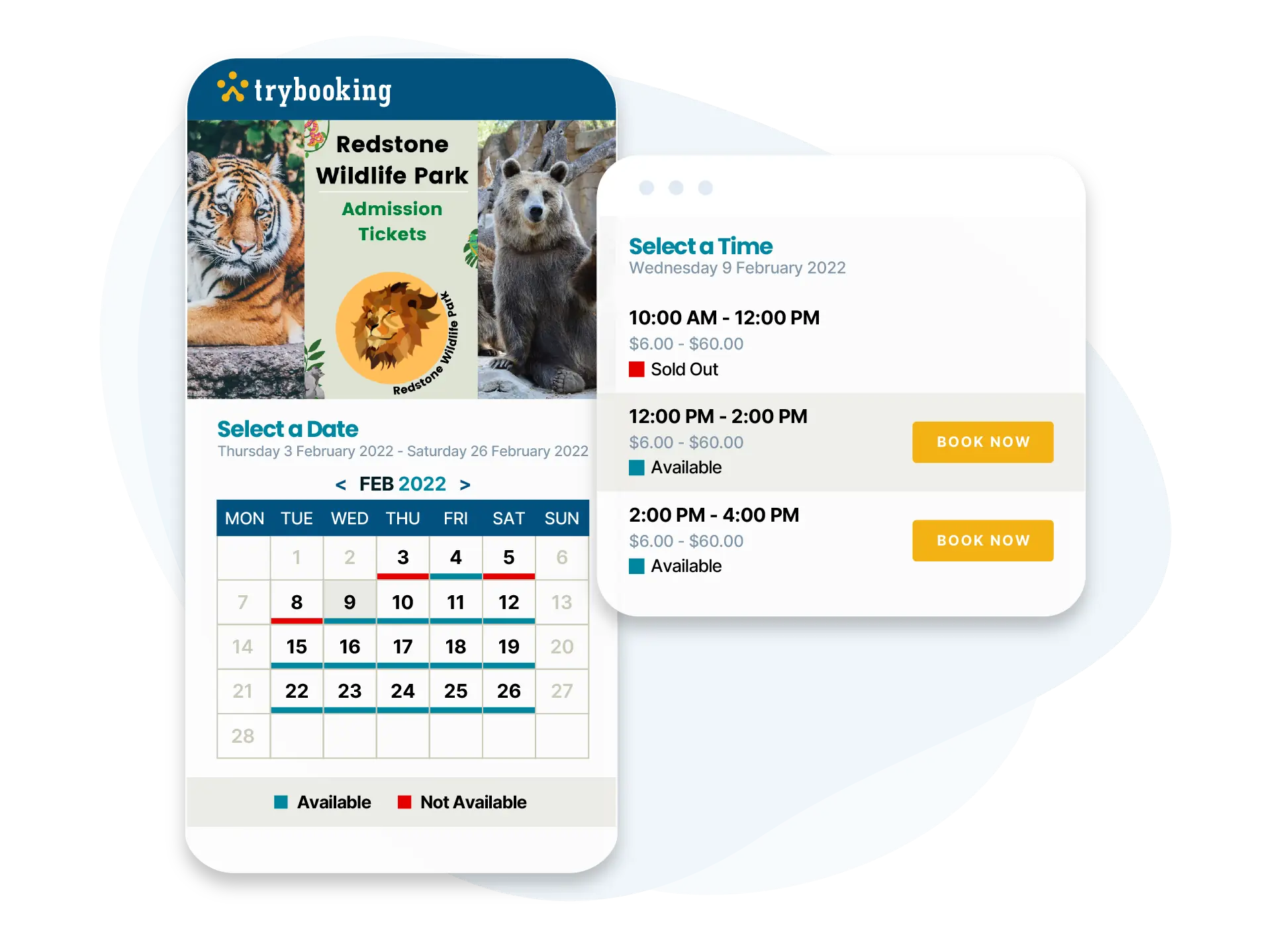 Easy booking for guests
Showcase multiple session times for gigs, concerts and other music events using our event calendar, so your guests can find their preferred date easily. It's then just a few clicks to select their preferred ticket and checkout!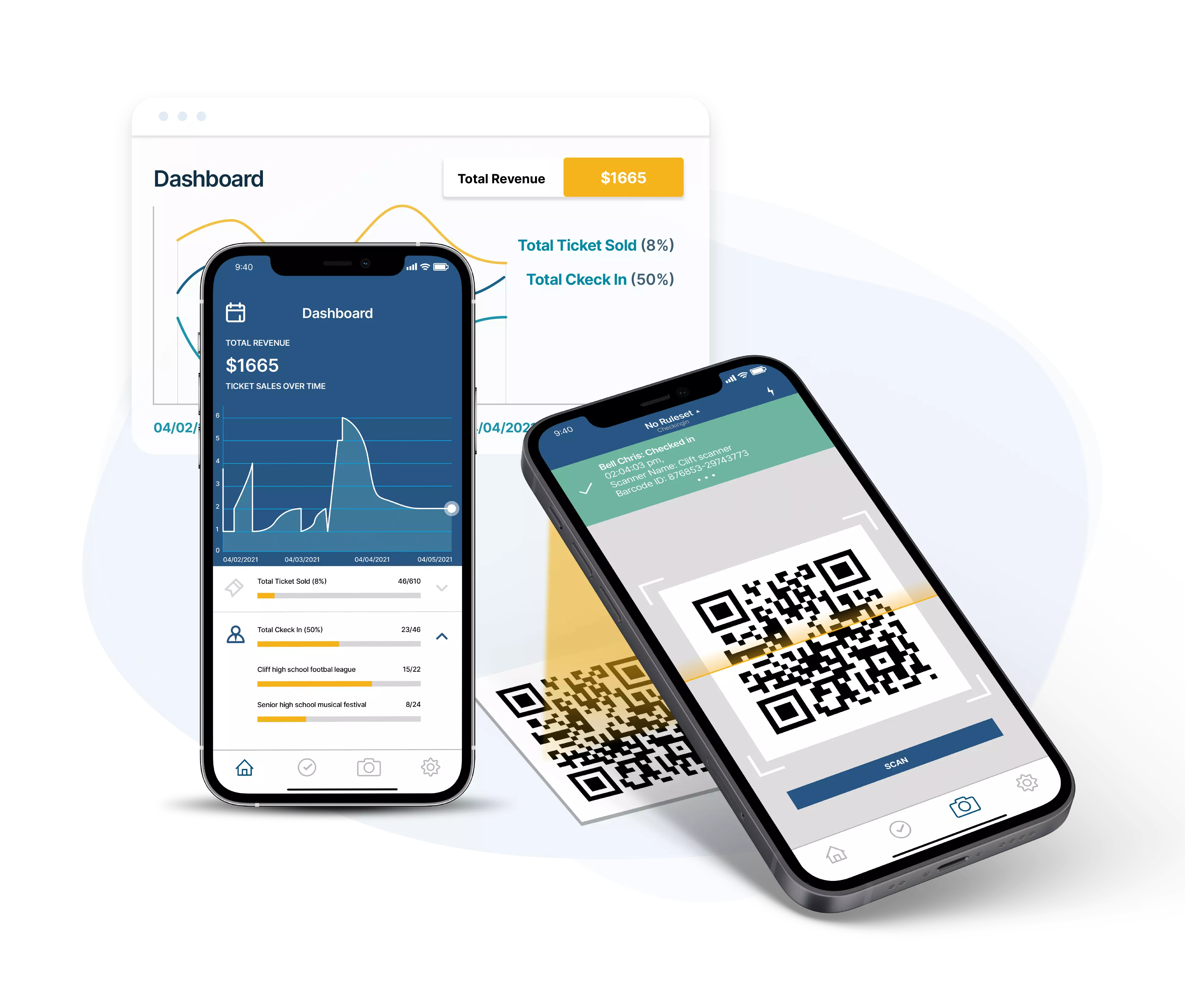 Simple scanning app
Speed up entry to your events with our easy-to-use scanning app, which lets you check in guests using a mobile device. Plus, volunteers can help out too using Volunteer Mode, which lets them scan tickets without giving them access to sensitive data.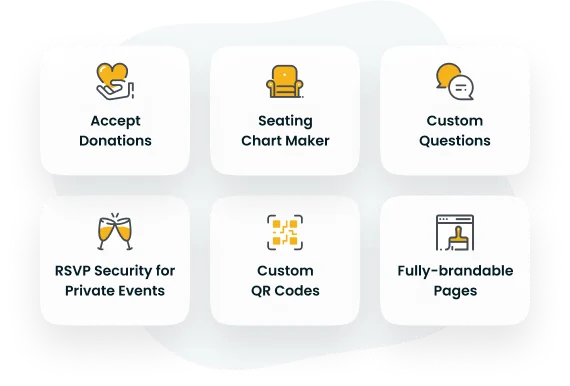 The tools you need
We make available every feature you need to plan your music event at no extra cost - such as early bird ticketing, automated limits, promotional offers, custom questions and branding. So you can focus on running your event, instead of behind the scenes admin.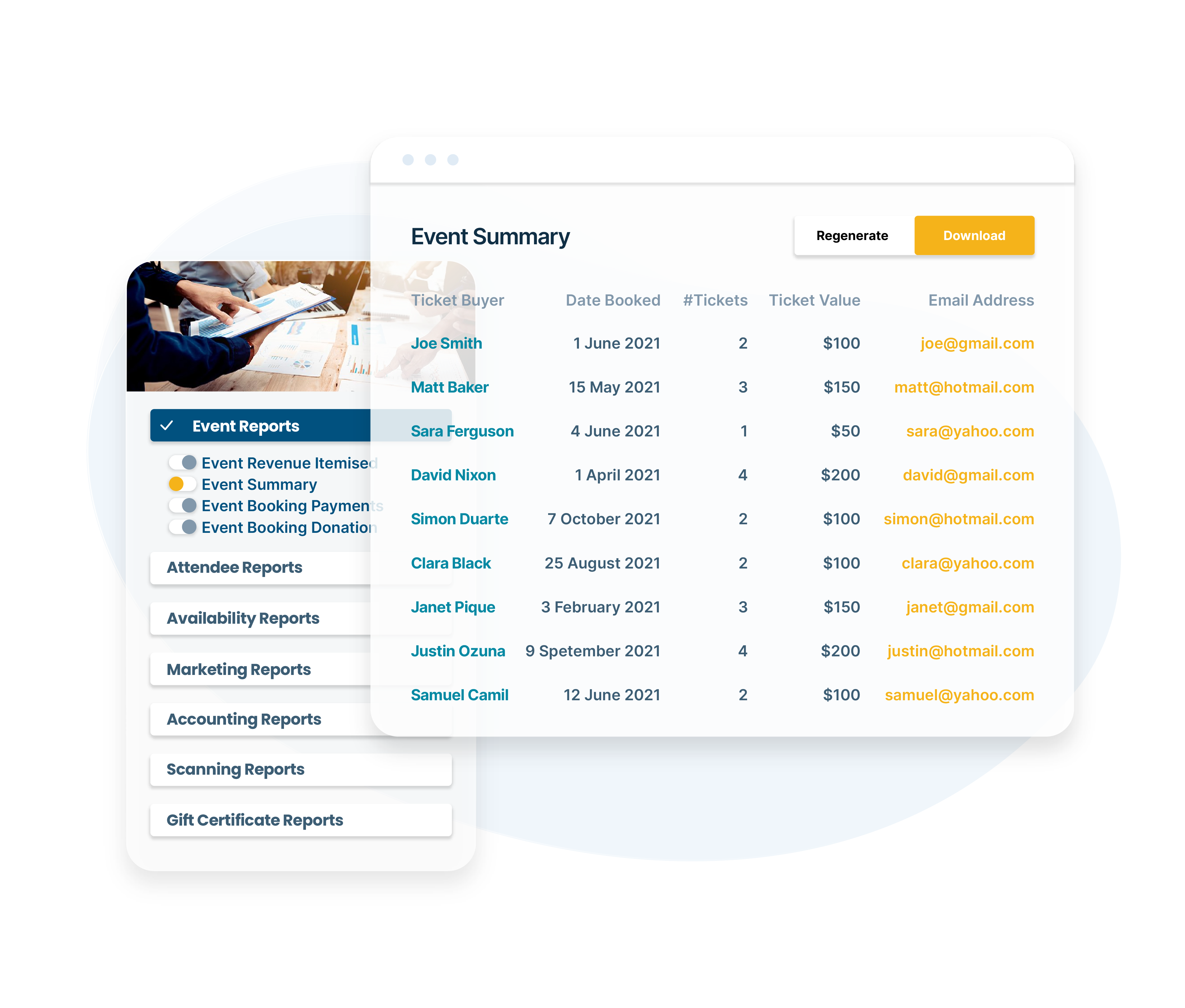 Powerful reporting
With dozens of real time reports, it's easy to track your sales, revenue and marketing. See who's booked tickets, identify where your ticket buyers are coming from and view additional information you've collected from your guests.
Ready to get started?
Join hundreds of music organisations who use TryBooking to create amazing events - get started today!
Still not convinced? BOOK A DEMO
Exceptional customer support

Privacy focused event ticketing

No hidden fees or setup costs

Totally free for free events

Low, transparent fees for paid events