Jan 30, 2017 · 1 min read
What are the features to brand your event?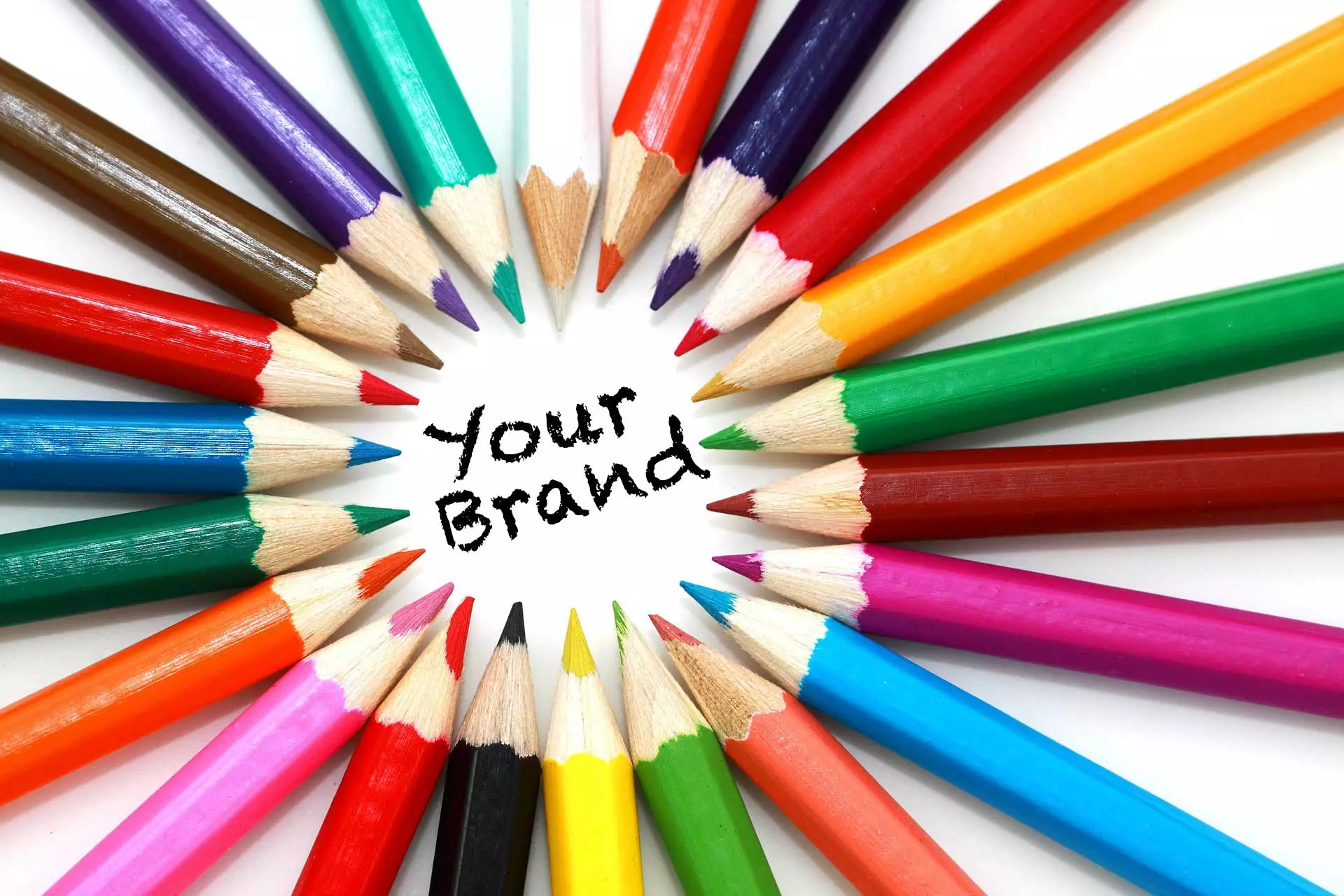 Putting on a great event is a hard enough challenge in and of itself, but making sure your brand stands out? That can be an even bigger difficulty.
The importance of event branding shouldn't be underrated. If people are having a good time, you want them to associate that joy and happiness with your business or organisation. Not only are they more likely to then say good things about you, they're going to show up again – and possibly bring other people.
With that in mind, here are 14 ways you can get the most out of your event with some top-notch branding.
1. Create a specific logo for the event itself
This may seem like overkill, but more people will notice if you put the effort into designing a killer logo for your event. Not only will it seem like the event itself warrants the type of attention and effort that a custom logo provides, but it can also make your event stand out from the pack.
But just because you're creating a custom logo doesn't mean you need to go overboard. If it's Christmas, sticking a Santa hat on your normal logo will be enough for people to get the picture.
It's not about how much money you spend. It's just about making yourself stand out a little.
The Great Australian Beer Festival do a great job with their logo.
2. Pick a consistent brand and art direction
There's nothing that screams "amateur" more than advertising for an event that doesn't match. Pick a font, theme and tone of voice based on your brand identity, and run with it. Then make sure those same choices are reflected in every single piece of advertising that goes out, whether it's a Facebook post, a flyer, or a letter drop.
(Also, think about quality. If you're printing out flyers, then high-resolution images are going to look a lot better and more professional. If your images are fuzzy, and you're using different fonts everywhere, then your event branding will already seem inconsistent and turn people off.)
Sites like 1001freefonts offer a huge range of free nifty fonts, if you're looking for a good one outside of the stock-standard. 
3. Create a tagline
They aren't just for ads! Create a tagline for your event that summarises what exactly you're going for when it comes to mood, theme and how you want potential attendees to perceive you. Again, try and use this tagline whenever possible so that your advertising remains consistent.
One thing to remember with taglines: don't make them complex. Just keep it short and snappy, and relevant to the event itself. Only you will be able to figure out what that is, but for some good examples check out Apple's event invitations – they usually give a hint as to what the event itself will be about.
4. Treats
Cupcakes aren't just delicious – they're good to show off your brand and your logo. Of course, you don't have to use cupcakes, you can use whatever you want. But sticking your brand on something that people will actually want to eat will be a fun way of showcasing your logo.
(Plus, if they're extra delicious attendees will keep going back for more – which means more ways for your brand to stick in their mind!)
Think outside the box for branding opportunities, and your guests will be much more likely to remember them. 
5. Merchandise that's actually useful
One mistake that event organisers often make with merchandise is they provide something that has no real benefit to the people attending, or doesn't have any sort of tie-in to why people are there. A pen is nice, for sure, but giving out lackluster merchandise like a can holder isn't going to do much for your brand. Remember, what you put your logo on says as much about your company as anything else – so put some thought into it.
First of all, if you're going to create merchandise with your logo then go big or go home. Actually spend money on getting quality merchandise that people won't be tempted to just throw away.
Reusable water bottles are a good idea, or nice notebooks – things that people actually use.
6. Exclusive merchandise…
One of the best ways to attract attention is exclusivity. The more scarce you make something – especially something cool – the more people will want it.
Consider creating some merchandise for your event that might differ a little from your usual style, but makes an even bigger impression. For example, a cool t-shirt with a catch phrase designed differently than your main organisation's theme can stand out. The key is you want something people will use or wear when they're out with other people – imagine if they wear your T-Shirt at a conference or industry event?
7. Create a hashtag…with a purpose
Creating your own hashtag never really works. You'll never get the most traction out of it that you'd like.
But what you can do is use custom hashtags to promote your event in a way that actually works to gain attention. What you need to do is incentivize your guests to post – and Instagram is a great way to do that. Think about asking your guests to post while at your event, and use a specific hashtag. You might want to offer a prize drawn at random from anyone who enters.
The point isn't so much the prize or the competition, it's the effect of having your attendees share pictures of themselves – hopefully having fun – in front of all their followers.
Drive your event hashtag for photos/posts and it'll leave a lasting imprint of your brand on social media.
8. Brand your updates!
Social media posts with pictures always get more traction than those that don't, so be sure to post any updates about your event with the associated branding. That way, you'll create an iconography for people: whenever they see your event logo, they'll know to pay attention to specific information.
That said, don't go overboard. There's nothing worse than being spammed by an organisation for an event you want nothing to do with. (And keep your logo tasteful enough that people will want to share the updates!)
9. Create shareable content
It's a simple concept: the more stuff you create, the more people will have to share.
You need to get the word out to as many people as possible about your event, but you also need to make sure that your event is branded correctly. Creating your own content for people to share is one of the best ways you can do that.
Create posters with information, photos with quotes or updates, graphics that show off your event logo, but here's the key: create content that will make people want to share it. It could be inspirational or funny quotes, a joke, or whatever you want. Just make sure that they tie into the theme of the event.
The result is that you're empowering people who follow you to share your event. Make it easy for them to get the word out by providing content that's likely to resonate with others.
Again, the more your brand is attached to this type of content, the better result your event will have online.
10. Use apps for your logo
Don't have a massive budget? That's no problem – there are plenty of apps and programs out there that you can use to create an event logo that doesn't break the bank. Check out apps like LogoScopic Studio – Logo Maker or websites like designapp.io to get started. These are user friendly services that help you design great logos or branding easily.
Better yet, if you want to go for a slightly more fun route, apps like PicLab use stickers and other fun additions to make photos stand out. Experiment, and you'll find you can create something fun for not much at all.
Apps like PicLab let you customise your photos without any tech knowledge.
11. Freelancer services
If you'd rather spend a little more money and get a great result, then you should consider services like Freelancer or other work-for-hire sites. These let you put out a brief – say, for an event logo or brand – and designers bid for your work. You'll get a good looking design for not much money at all, that you can then use however you please.
How's that for easy?
12. Tastefully integrate your brand
Remember, you need to actually have your brand or event logo at the event itself to have an impact. But be tasteful. Integrate it into the décor to make it natural, like projecting your logo on the wall and combining it with the lighting – or using your logo on cups or glasses used by attendees.
Think about the ways you can integrate that brand into the event itself. After all, people need to know they've arrived in the right place after seeing all your social content!
13. Sponsorships
Sometimes you don't want to give off the vibe that your brand is stuck everywhere at an event. With that in mind, consider "sponsoring" some elements. For instance, if you have an open bar, why not have it brought to the event courtesy of your business? And make sure the guests know it by putting up signage above the bar itself.
There are all sorts of things you can sponsor, whether it be the catering, or a band, or even the swag that you've carefully picked out. Doing this can avoid the risk of overexposing your brand to people, while still making sure to associate yourself with the event.
The drinks are on us.
14. Create some exclusivity
It may seem counter-intuitive to make your event harder to enter, but actually it can work in your favour.
Think about how you want to make your event a little exclusive, and then place your brand on the tools or processes people will need to enter. Do it tastefully, and not with too much emphasis, but let people know you're the gatekeeper.
Of course, you're going to need some great incentives for them to come. But if you create an event just for VIPs, associating your brand with some exclusive events can definitely drive interest.  
Time to get started with branding your next event - and we hope these tips have inspired you to create something truly impressive!
Events made easy
The TryBooking Team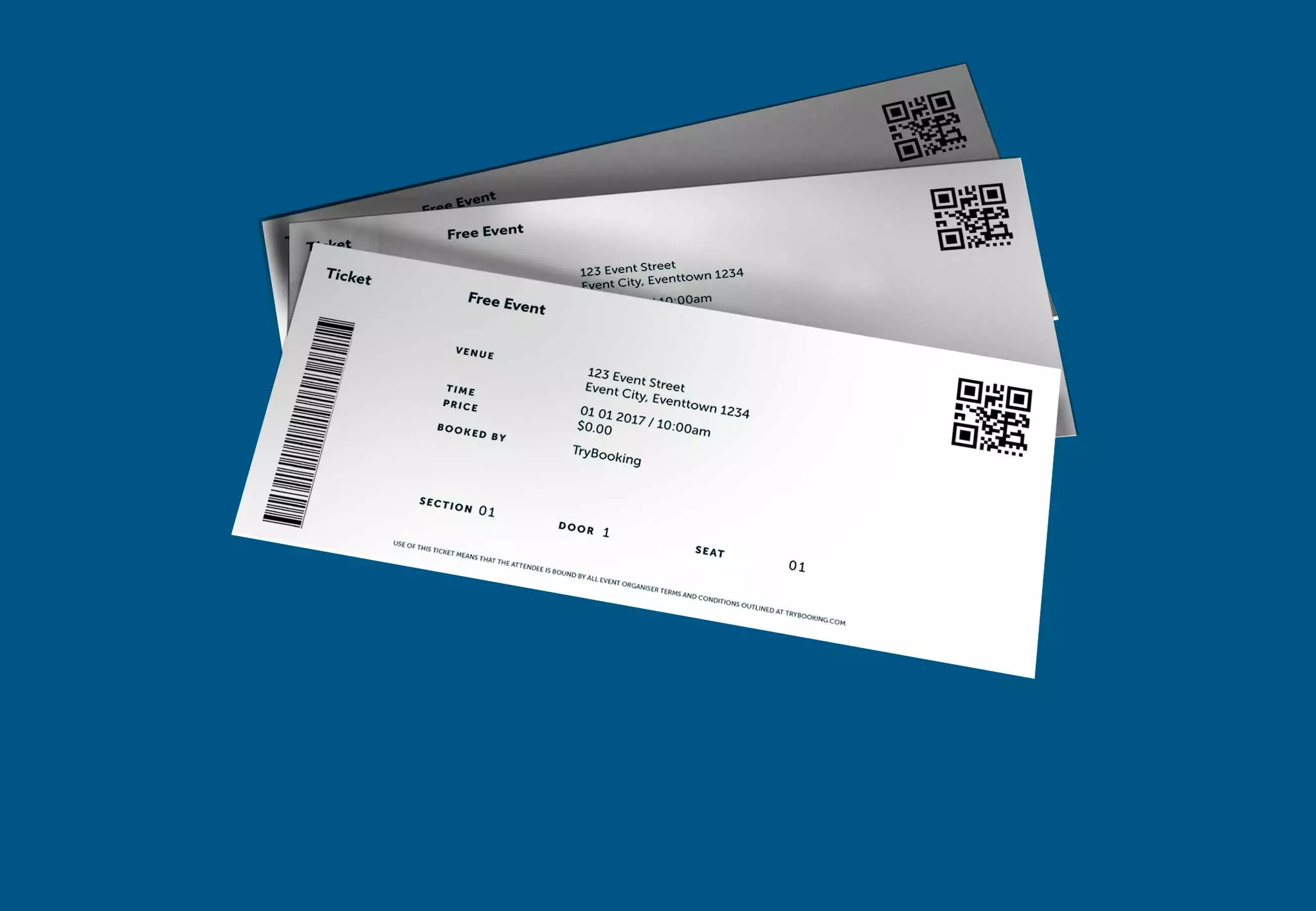 How to hand back free tickets?
Feb 08, 2017 · 2 min read
Get started with these fundraiser ideas
Jan 17, 2017 · 3 min read