The simplest way to get selling online
TryBooking makes selling tickets online for your next event easy and affordable. Increase ticket sales by offering your guests a professional ticket buying experience, collect data during registrations, send reminders to increase attendance and also check them in on the day with our free mobile scanning app.
Simple sign up process with no commitment
It's easy to sign up and start using TryBooking. Once registered, you will be able to log in and start exploring the features the system has to offer. We do not require any long-term commitment to use the system and there are no charges unless you are receiving payment for events or fundraising.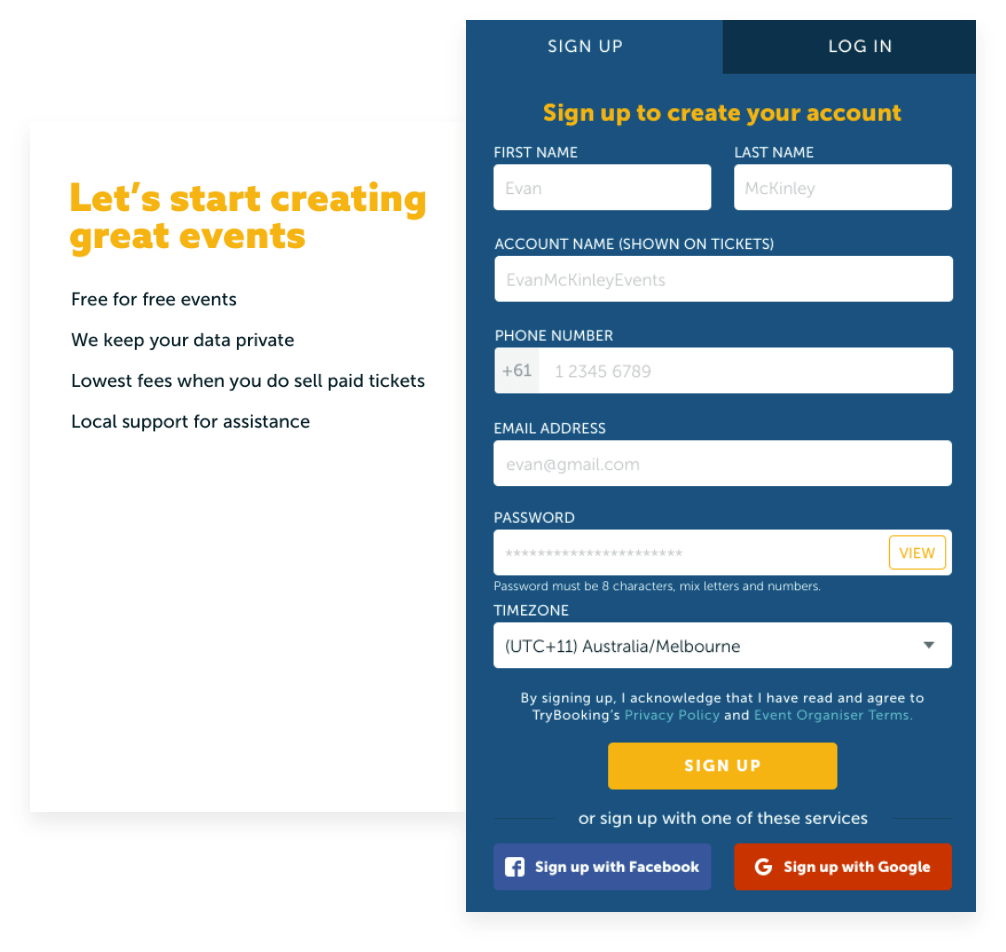 Features list
TryBooking has been building out its feature set to suit the Australian market for many years. We are confident we have the experience and features you need to sell tickets online and run successful events.
Building your event has never been easier with our Create Event wizard guiding you through the process in 5 simple steps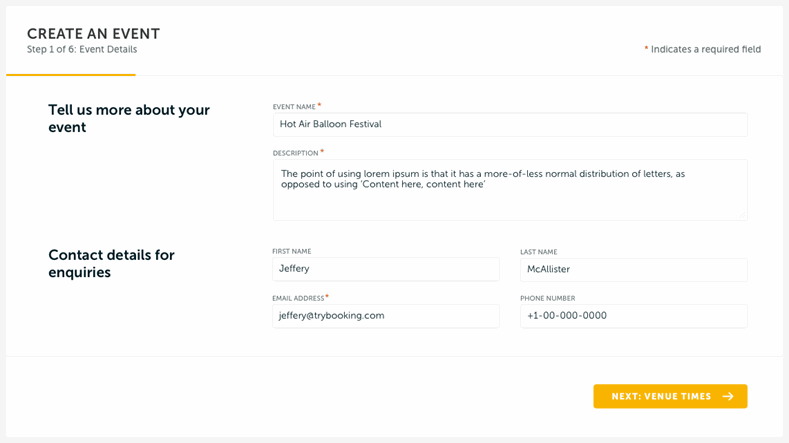 Enter high level details about your event and who customers should contact with questions.

Enter venue details. Use a template or setup a new venue.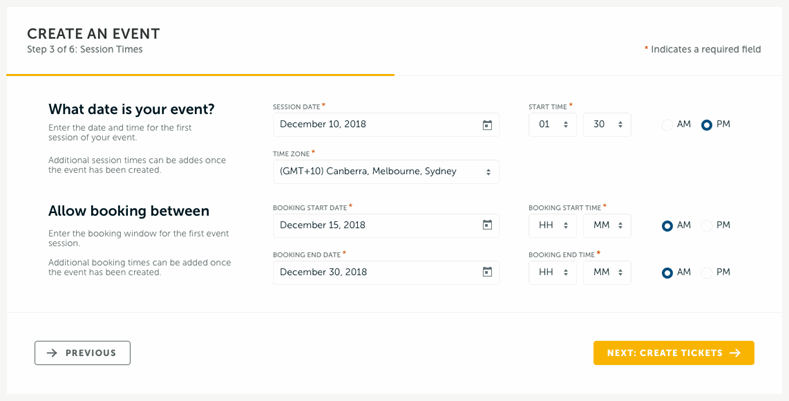 Create your session time. If your event has multiple session times, you can easily add them in later.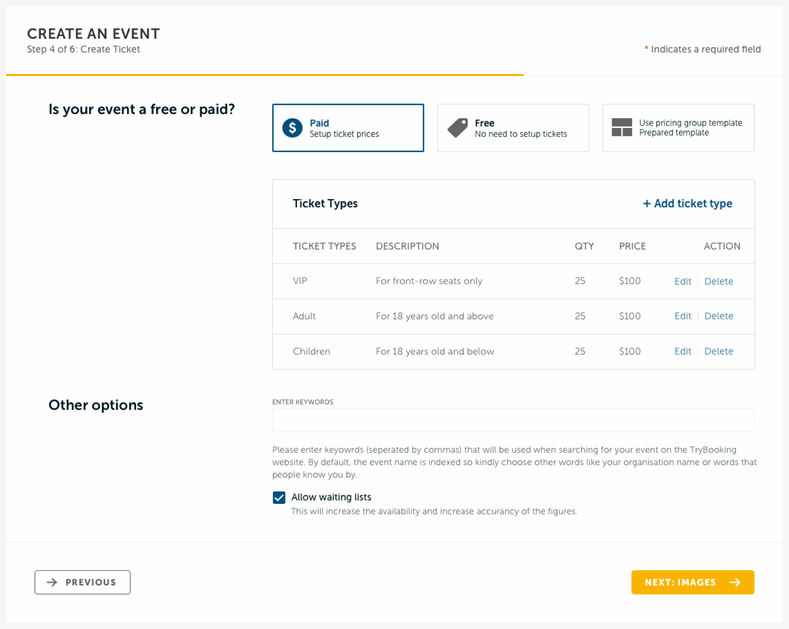 Create the different ticket types that you wish to offer.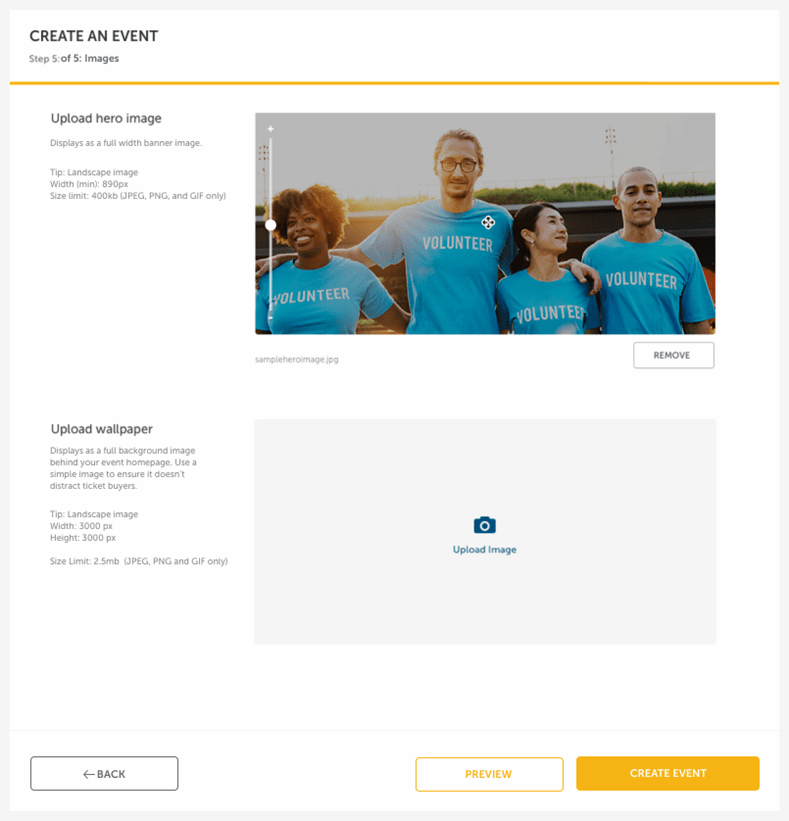 Enhance the branding of your events with photos or images.
Local support
Our Australian based support team is here to assist via phone or email. With over 10 years of experience, we are confident we can help make your event a success.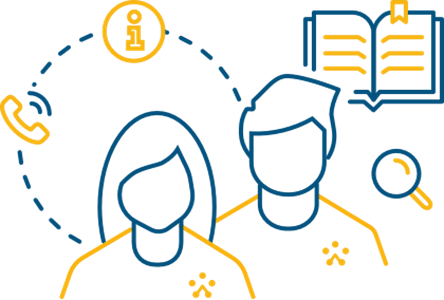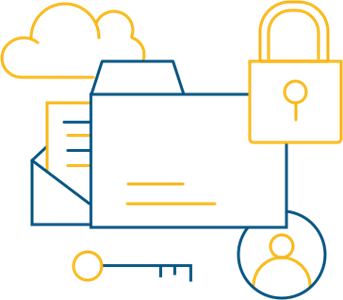 Data privacy
We respect your data and your ticket buyers. We do not market to your customers and will not send them details of other events.
Lowest fees for paid events
Our aim is to help you support your community through events. For this reason, we work hard to keep our fees as low as possible. Our low fees include credit card processing costs and there are no hidden charges.