Apr 27, 2022 · 1 min read
12 Ways TryBooking Supports The Wellness Industry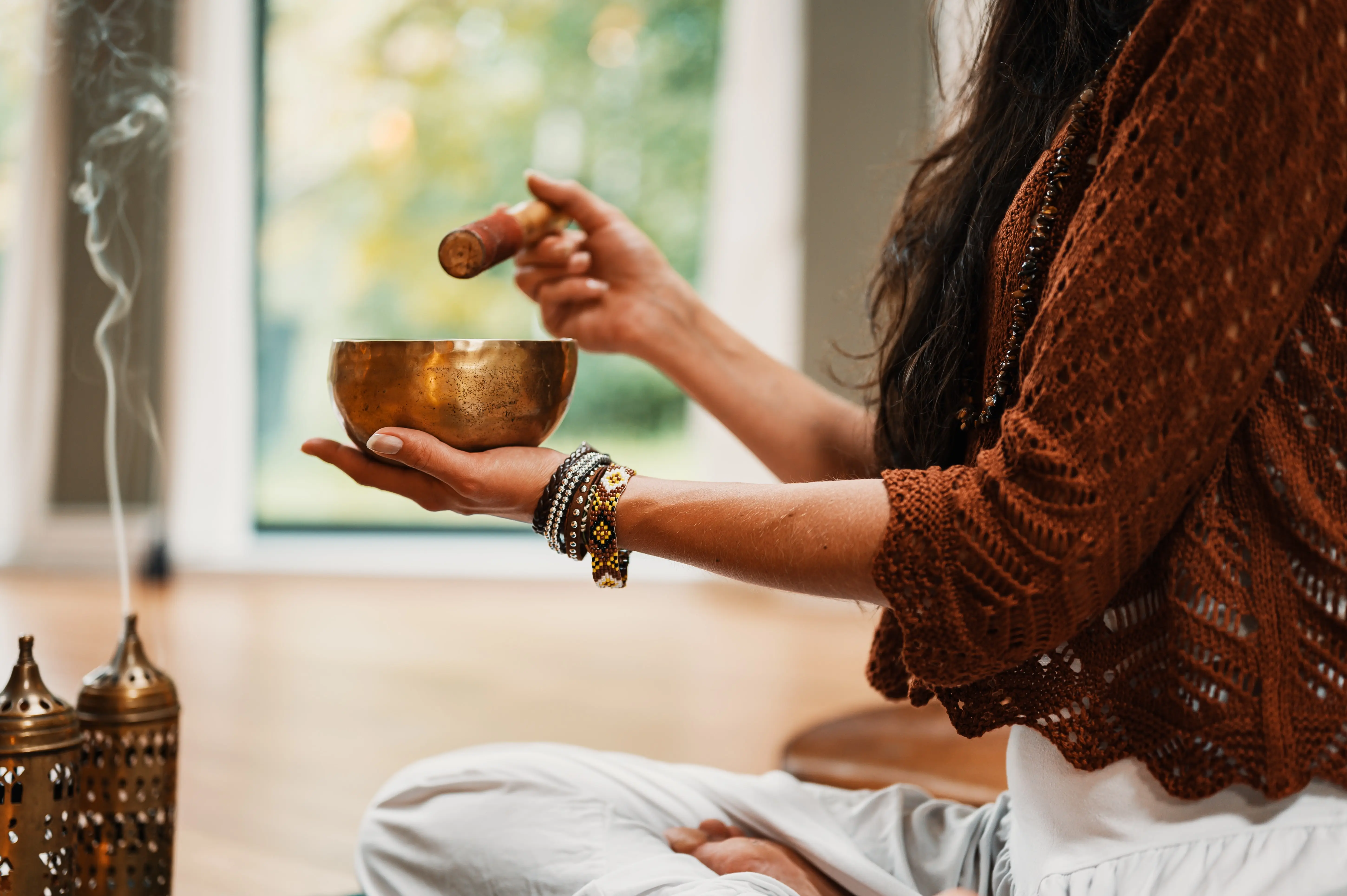 From meditation and mindfulness workshops and retreats – to yoga, fitness, dance or cooking classes, we help the wellness industry across Australia easily self-manage ticket sales, bookings & event registration online with ease.
For many wellness operators, limited budgets can lead to a reliance on manual booking and ticketing processes. We understand that taking bookings over the phone, paper registration forms, keeping track of sales and the admin load of receiving ad-hoc cash payments or cheques can be a messy affair, resulting in unwanted errors or mistakes.
With TryBooking's flexible online ticketing, booking, registration and event management platform, you can easily manage everything online, all in one place. Here's how:
1 / Sell Class & Workshop Tickets Online
2 / Easy Website Integration
3 / Customisable Online Calendar & Session Times
4 / Custom Event Page & Ticket Branding
5 / Event Promotion
6 / Event Capacity Management
7 / Collect valuable customer data
8 / Manage workshop registrations  
9 / Manage membership payments 
10 / Manage wellness conferences workshops  
11 / Instant Ticket Sales Reporting
12 / Sell equipment or merchandise online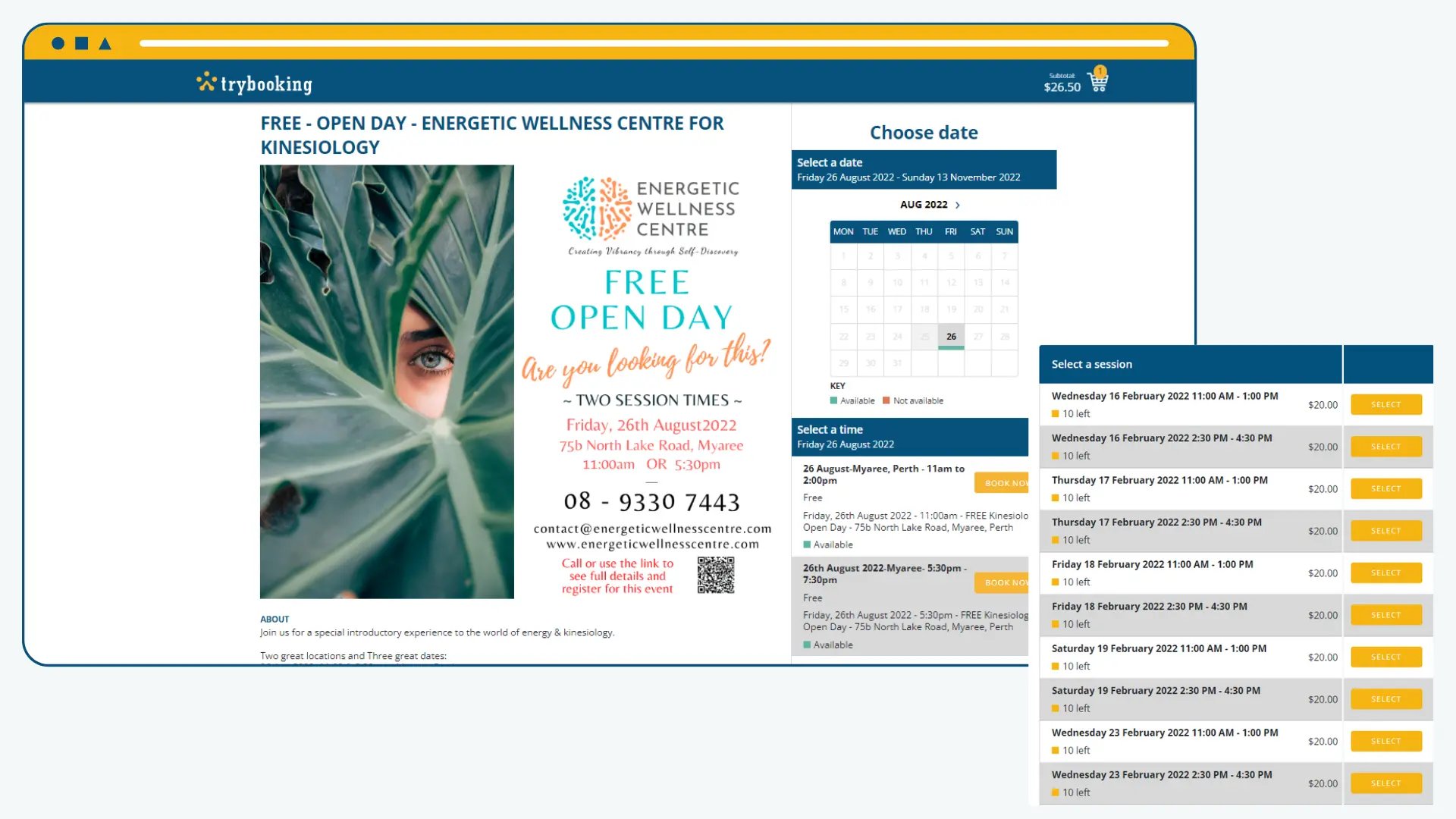 1/ Online Class & Workshop Ticket Sales
TryBooking provides the wellness industry with an easy way to reduce admin and paperwork, as well as improve cash flow, via our easy-to-use online alternative to taking bookings in person or over the phone. Our Event Pages are simple to set-up and use, allowing you to manage ticket sales and event bookings online by simply embedding a unique URL onto your own website.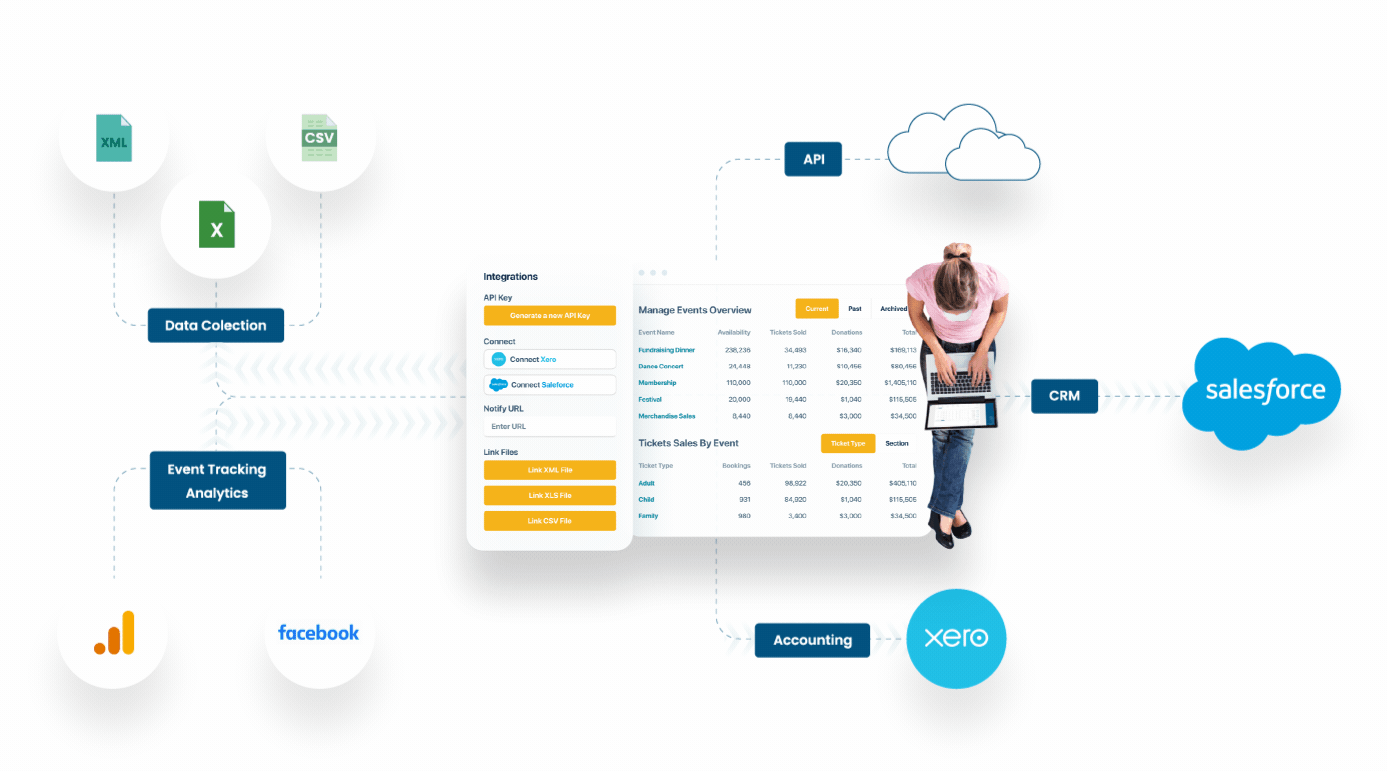 2/ Easy Website Integration
Updating your website with ticket sales and event booking functionality can be a costly affair. With TryBooking you can simply embed your own customised event booking page into your website – no development costs required. Our cloud-based system integrates seamlessly with existing IT and software, from Xero, Salesforce, and Facebook to Google Analytics. Export your data in various formats including CSV.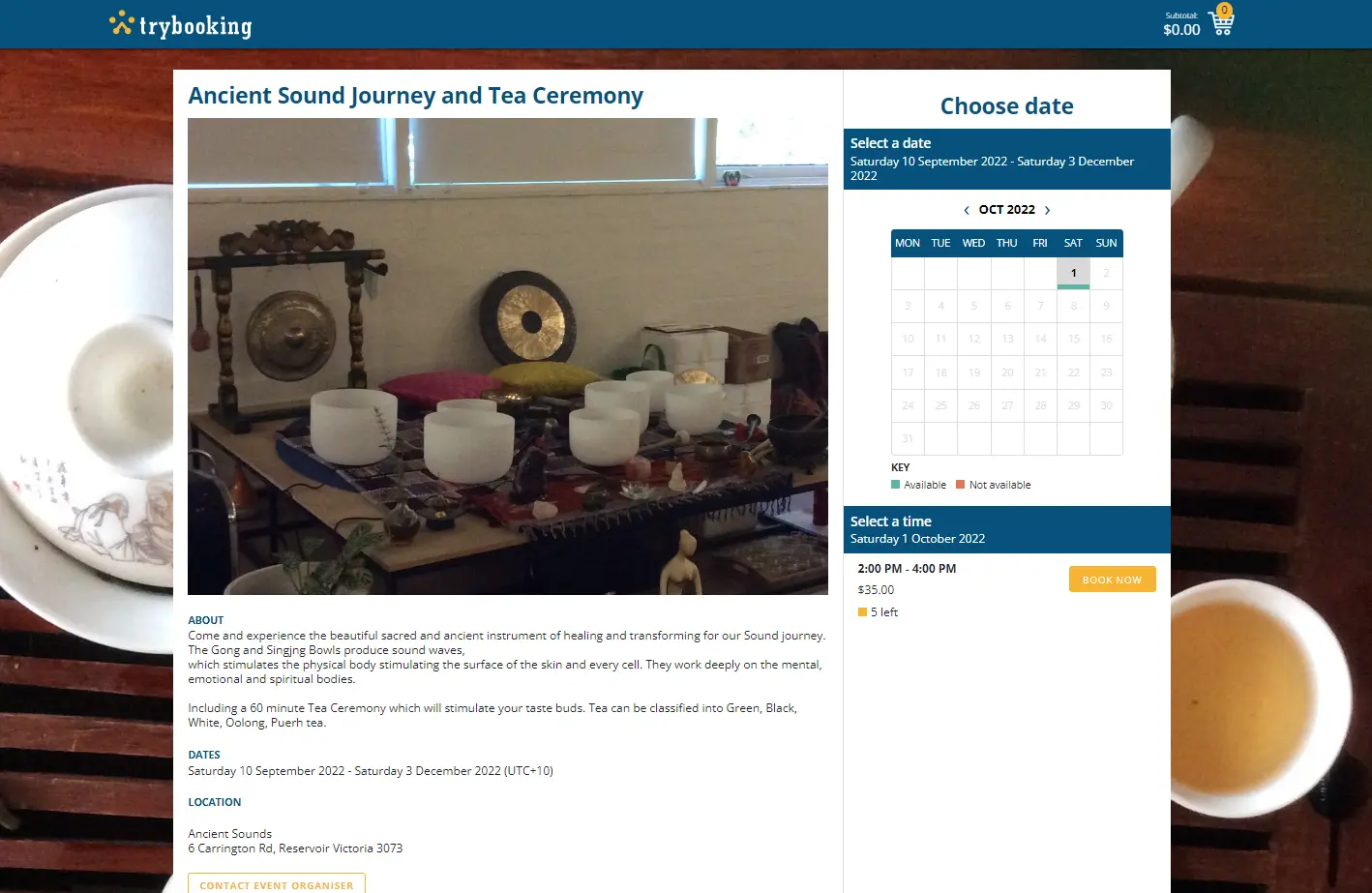 3/ Customisable Online Calendar & Session Times
Our easy-to-use customisable online calendar allows your clients to book events up to 12 months in advance, as well as select and book specific session times. Customise your calendar, display session times, use timed-entry settings and/or block-out dates.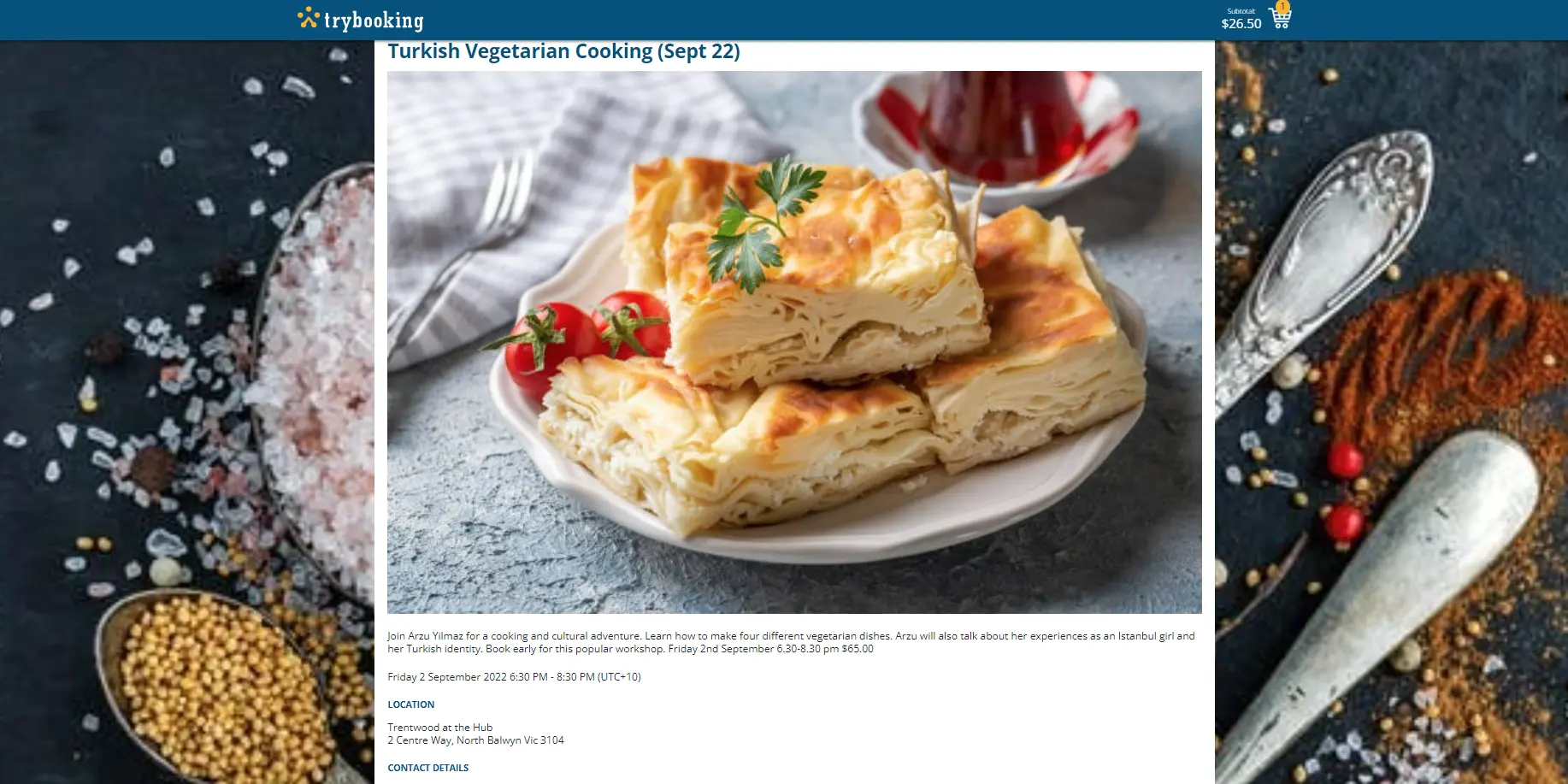 4/ Custom Event Page & Ticket Branding 
Ensure your brand is front of mind for every customer with our fully customisable online event pages. Add your own brand imagery, font, colours and logo, to ensure the customer experience from your landing page to booking page and event printed tickets is seamless.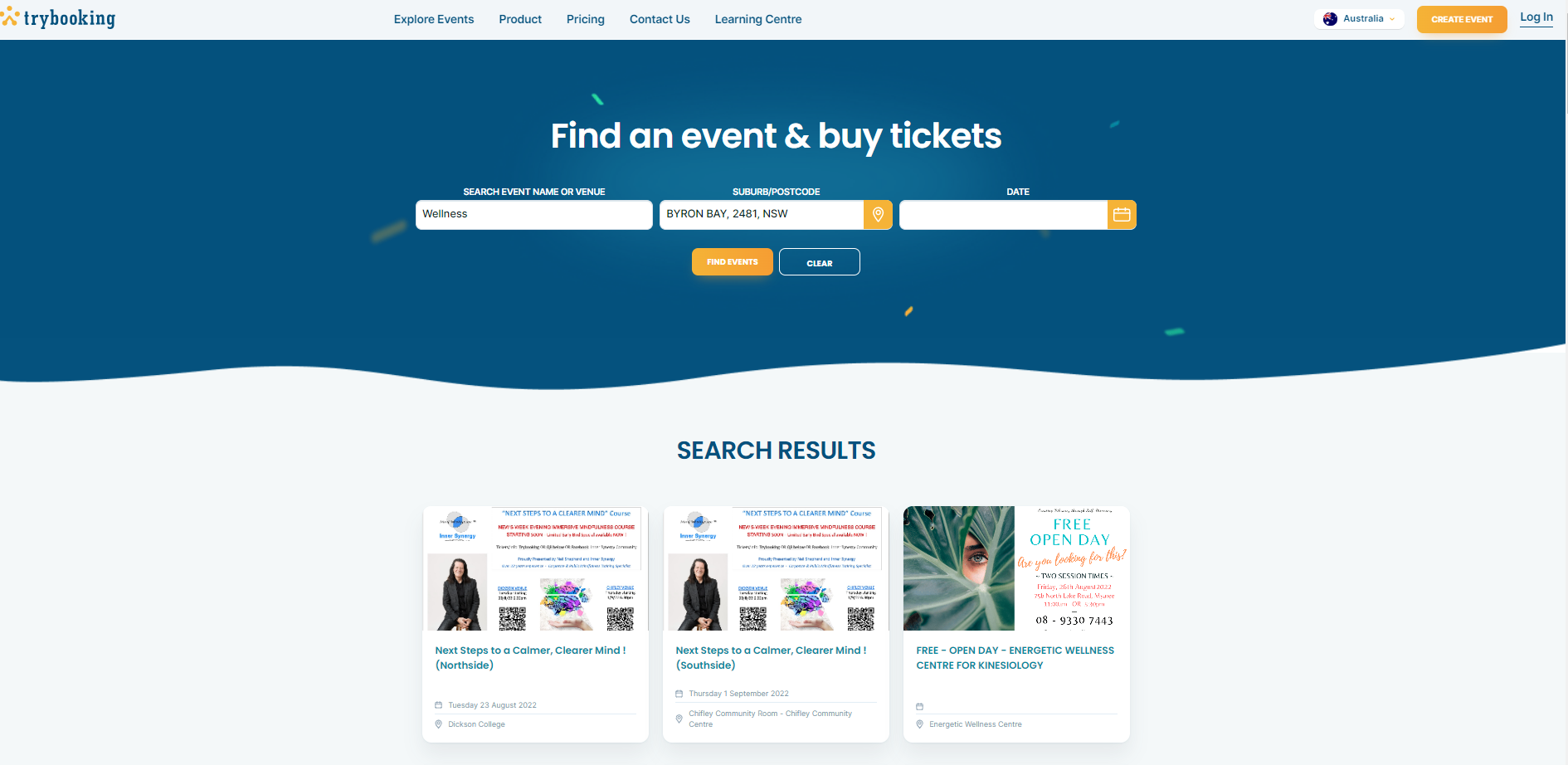 5/ Event Promotion
The Trybooking Explore Events page directly receives over 70,000+ bookings from ticket buyers searching for events per month. By listing your class, workshop or event as public on our Explore Events page you can amplify your booking and sales potential. Not only that, but our easy-to-use social media integrations allow you to simply and easily embed and share your unique booking link via your newsletter, social media channels and website content as if the details were hosted on your very own home page.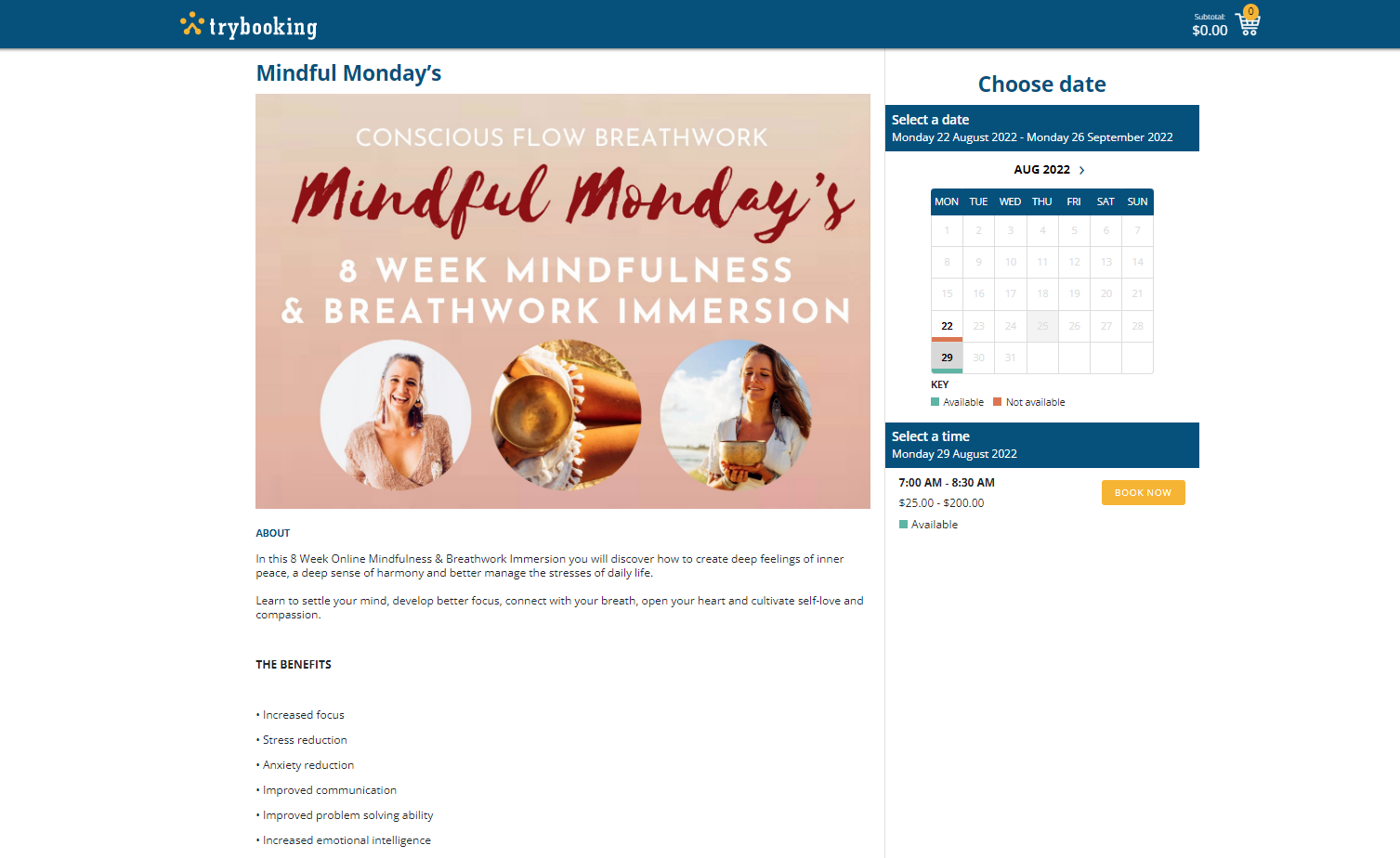 6 / Manage Workshop Registrations
Managing workshop registrations manually via paper forms - can be a huge headache. With TryBooking you can eliminate lost paperwork, late payments, incomplete registration forms and errors in data entry by creating an online registration form to manage class or workshop registrations. Collect all the information you need including age, experience level, medical history and insurance forms, without having to input the data yourself.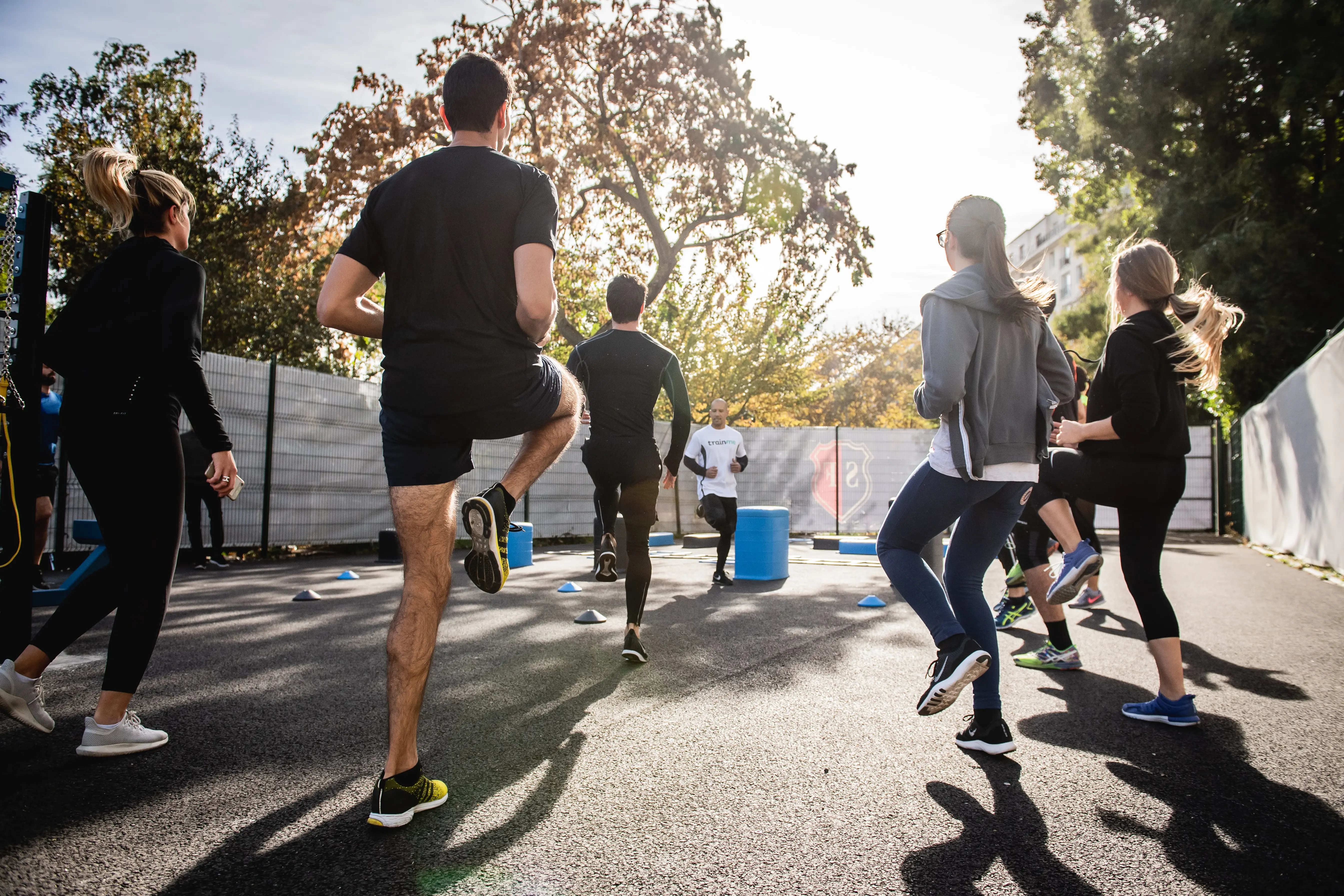 7 / Event Capacity Management
Reduce uncertainty and handle capacity requirements with ease. With the TryBooking platform, you can release more tickets if an event sells out, create discount/promo codes, or even offer gift certificates if tickets are slow to sell.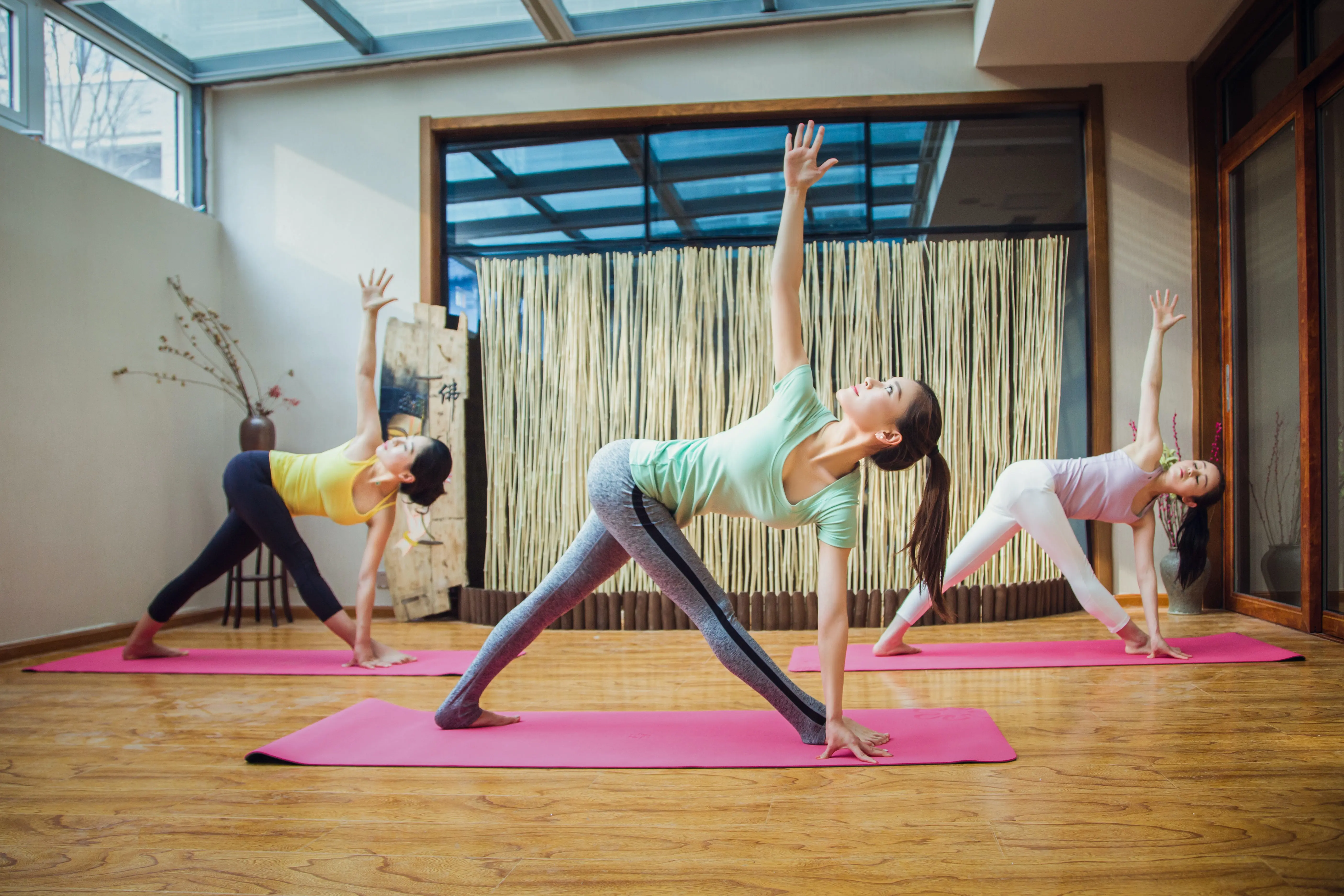 8/ Manage Studio Membership Payments


Collecting yearly or monthly studio membership payments require administration time and careful management. TryBooking provides the convenience and security of an online platform that can handle all payments, allowing you more time to prepare your studio classes and workshops.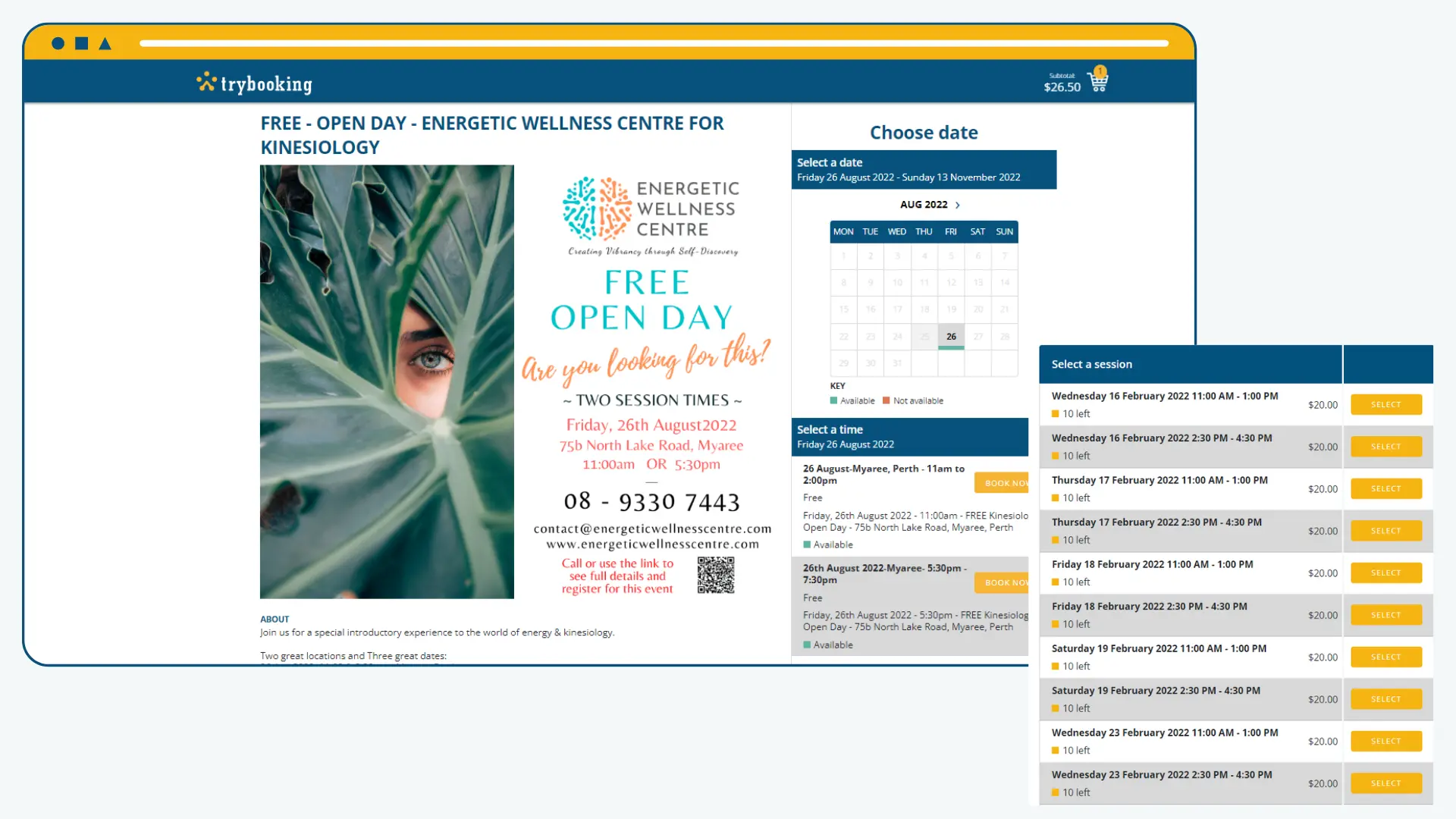 9 / Collect Valuable Customer Data
For any small business, data is king! With TryBooking custom forms, collecting valuable customer data during the ticket sale or booking process is easy. Collect and store demographics, location data, interests, preferences or health and safety information to ensure you provide the best possible products, service and customer care.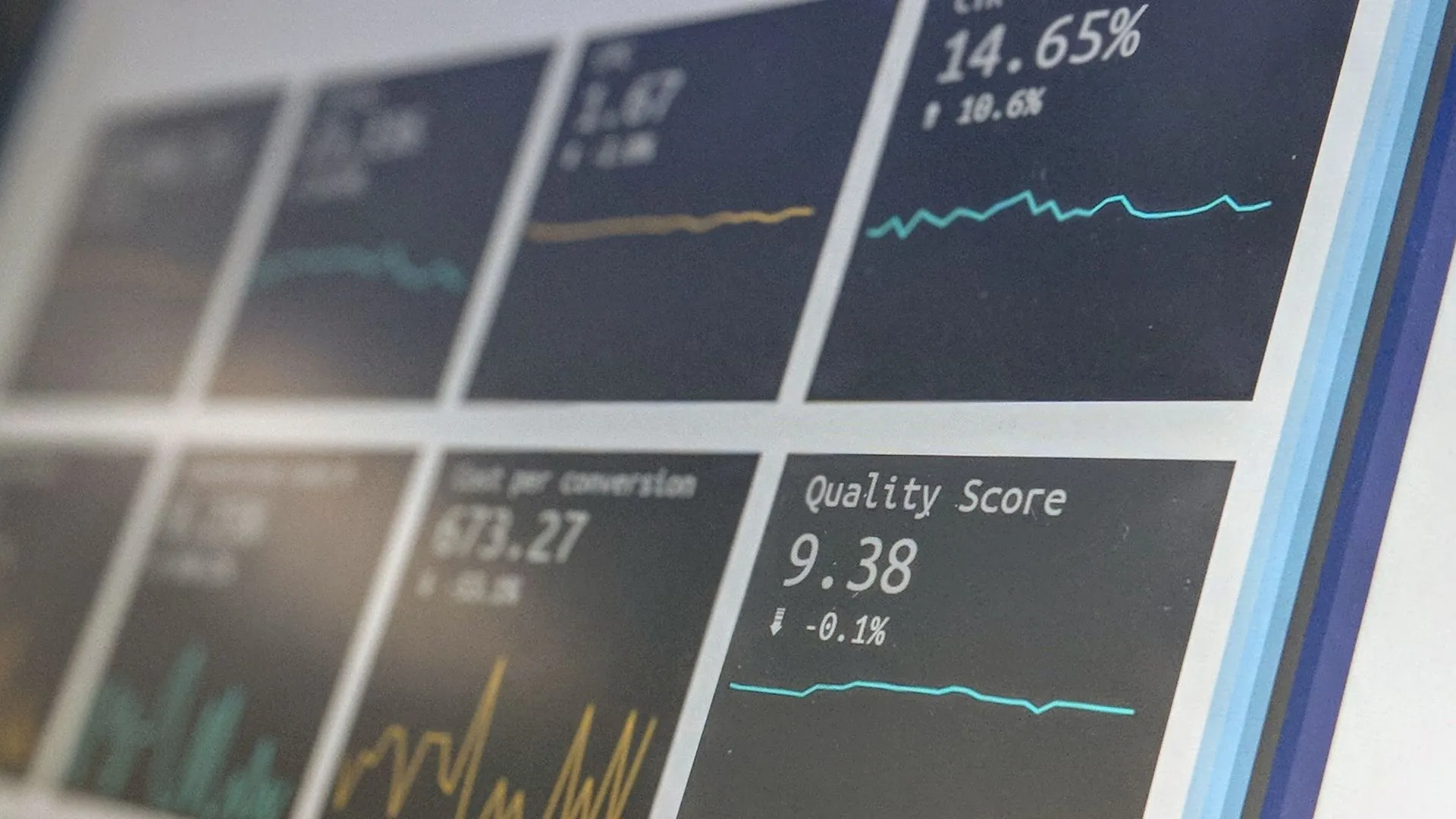 10/ Instant Ticket Sales Reporting
Understanding the status of any given event, whether the next day, in a week or months away, allows for promotion, planning, staffing, catering and communication efficiency. Our easy reporting functionality saves you time by offering instant and up-to-date sales reports in a simple, actionable and shareable format.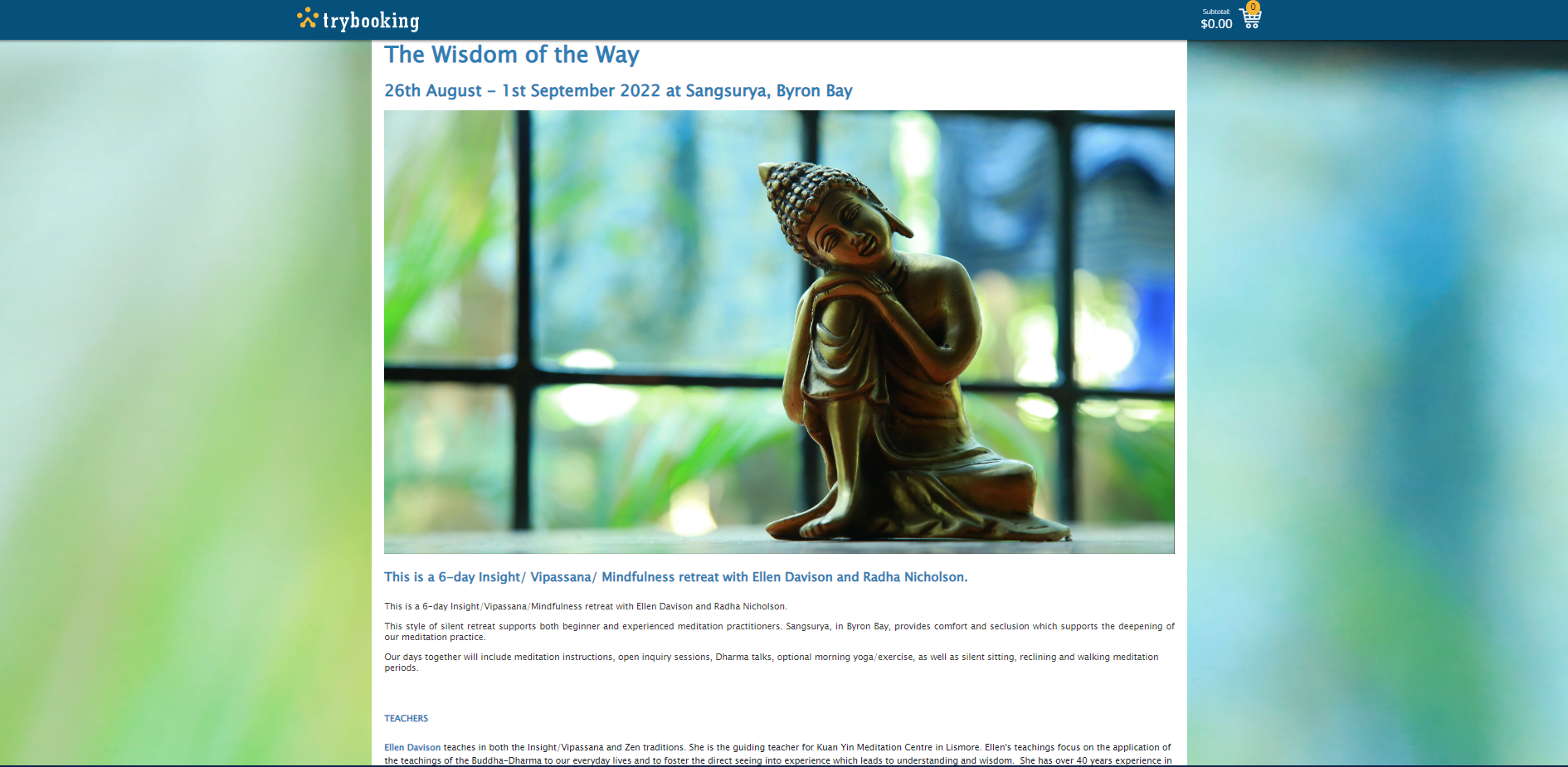 11 / Manage Wellness Conferences, Workshops and Retreats
Manual ticketing for conferences, workshops, or retreats can be slow, confusing and create cash flow issues. Moreover, handling accommodation and seating plans are complicated, and managing dietary requirements can be risky. With the TryBooking ticketing platform wellness operators can take bookings online, upload conference or tabled seating plans and accommodation lists so guests can allocate their own table or seats, or even accommodation, as well as record dietary requirements and automatically generate RSVP lists.
By opening up the ability for guests to book tickets, pay and provide their dietary information all in a single transaction online, wellness operators no longer require a middle-man or help from staff during the booking process.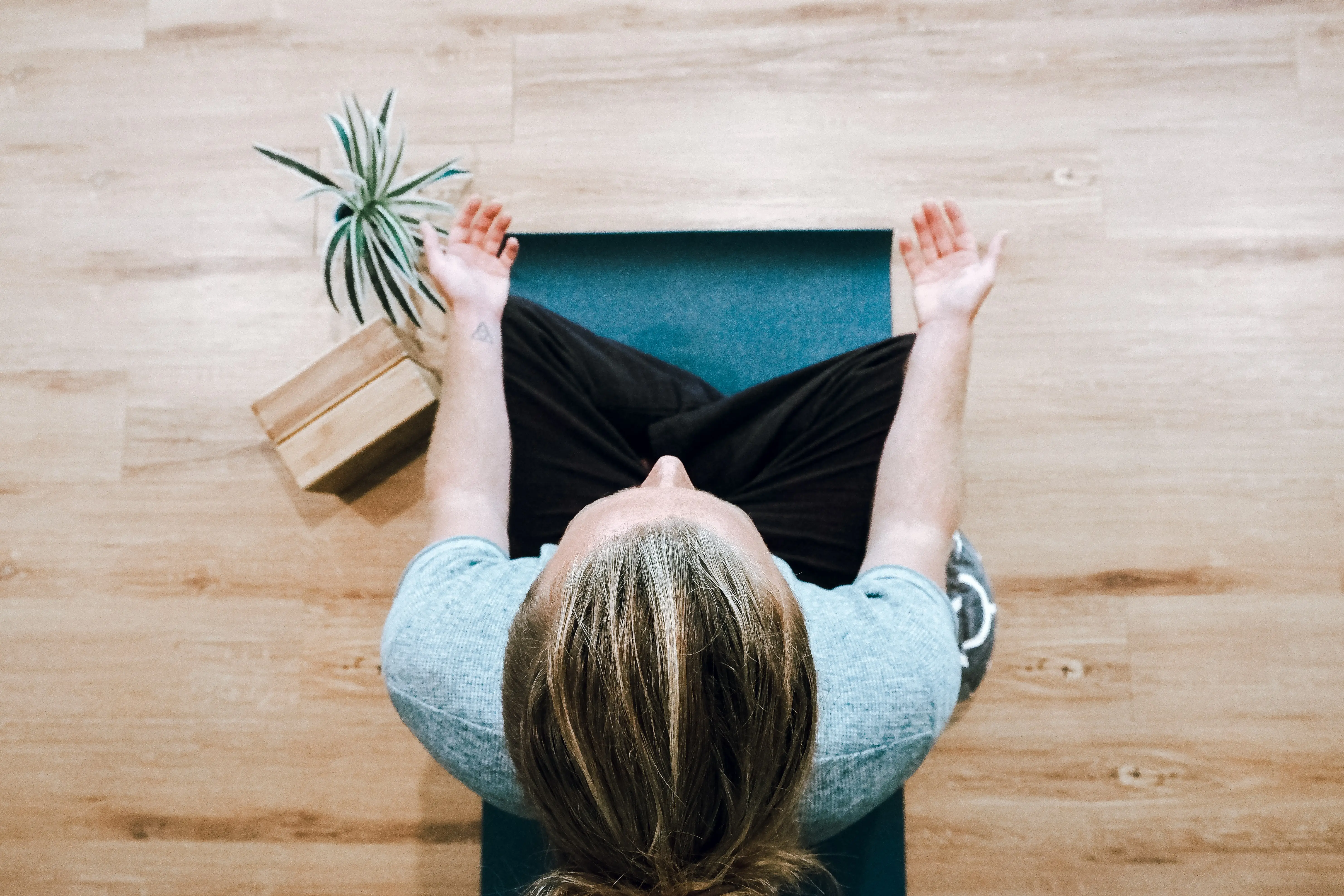 12/ Sell Studio Equipment or Merchandise Online 
If your studio is looking for a way to conveniently manage merchandise sales during the booking process, look no further than TryBooking. Promote and sell studio merchandise, yoga mats, and equipment via your online TryBooking Event Page.
The Trybooking Advantage
Positive Impact
TryBooking helps the wellness industry and their communities with a more efficient and comprehensive event ticketing platform.
Affordable Pricing
TryBooking is the most affordable event ticketing system for the Australian wellness industry. We are completely free to use when running free events, and for paid events, it's only 50 cents per ticket + 2.5% processing fee.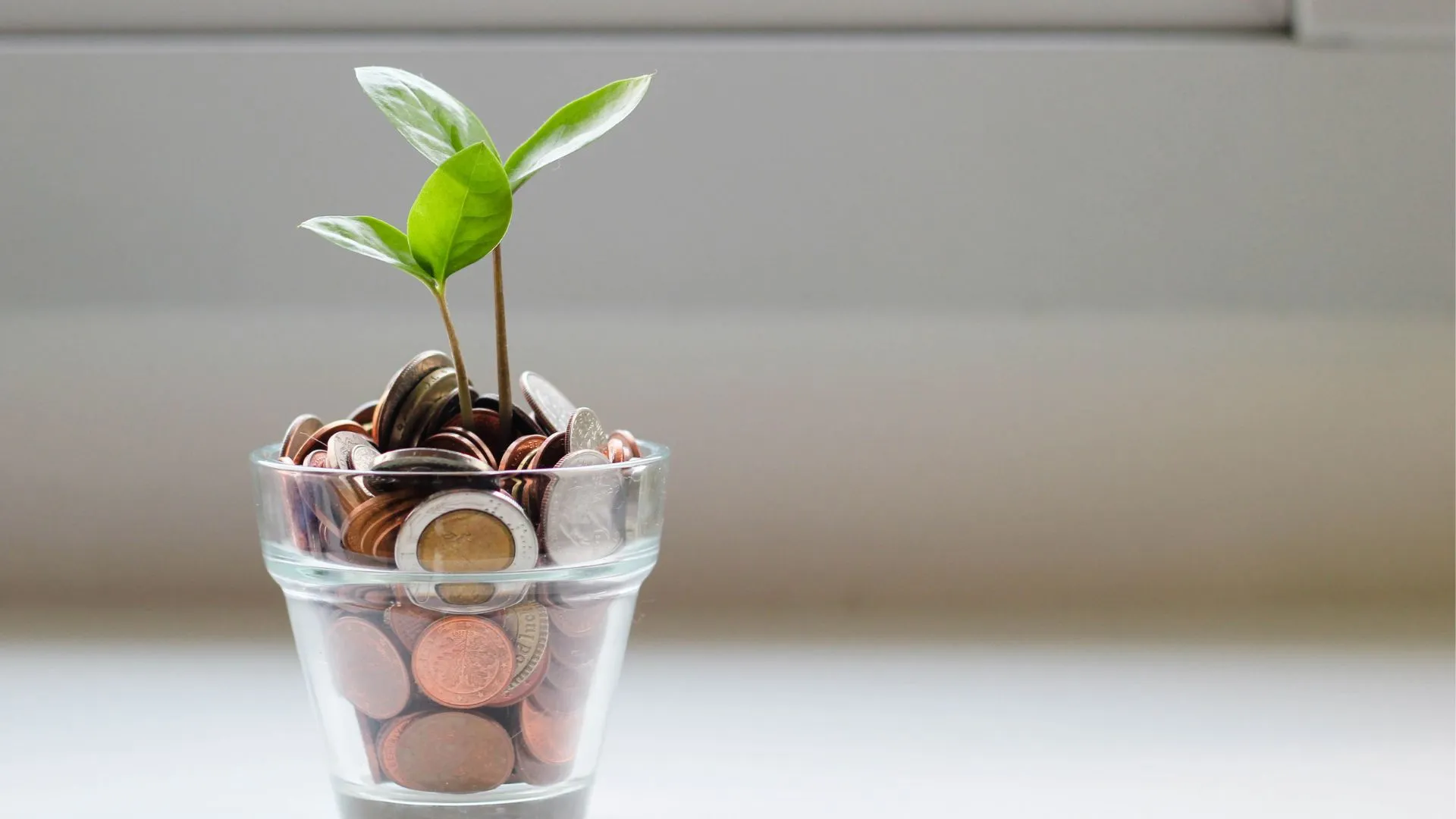 Free for Free Events
Our platform is free to use for free events ensuring our platform and services are available to the smallest studios to large-scale national practices.
Community Focussed
We have helped thousands of wellness operators set up and run successful classes, workshops and events. Community support is our passion. We support small businesses with dedicated training and an affordable solution they can trust.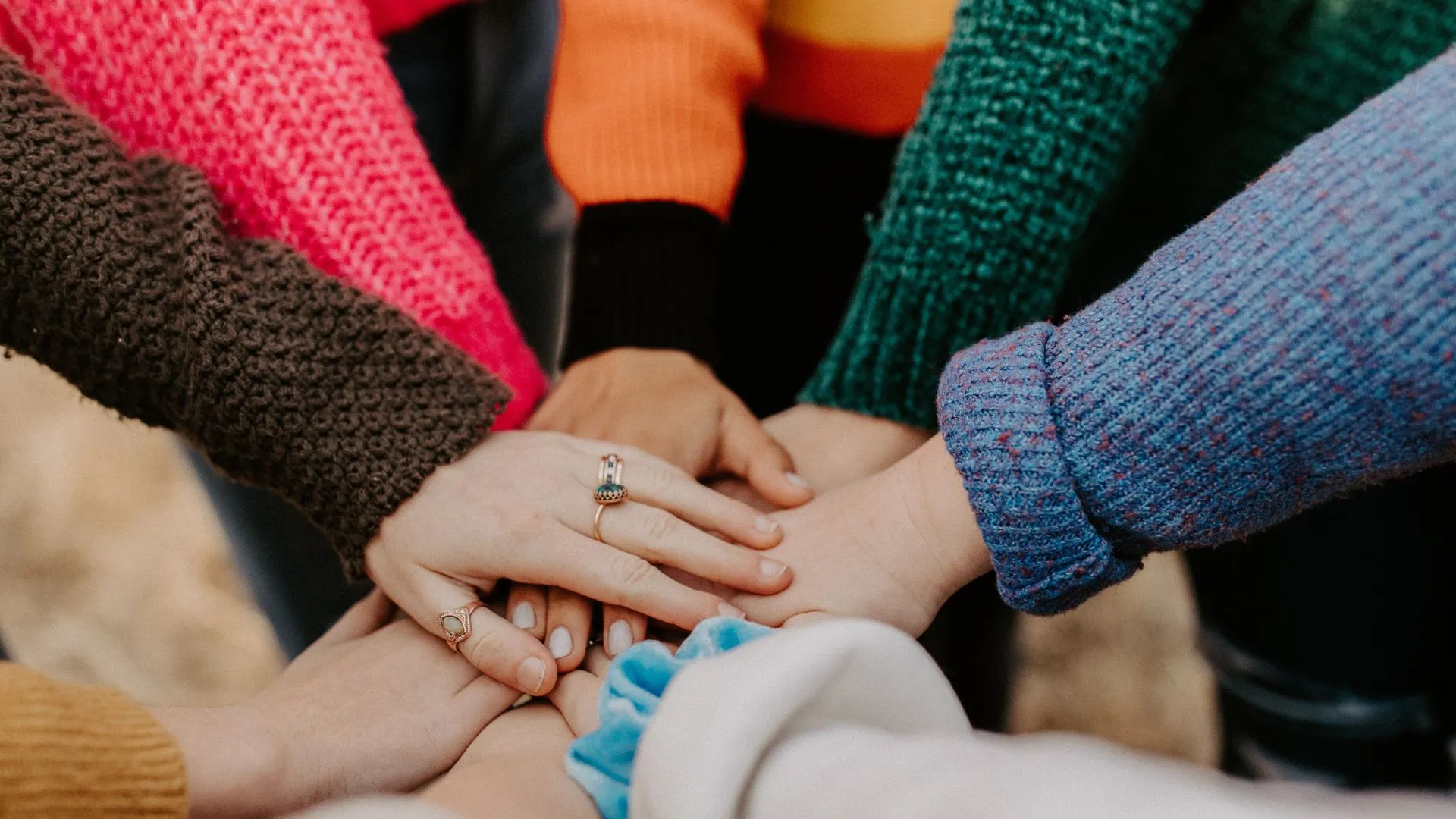 Expert Support
Our customer service team have 14+ years of experience working with Australian wellness practitioners. We are reliable, friendly, and available via phone, email or social media. You receive unlimited support at no extra cost and refreshers when you need them.
Data Privacy & No
Third-Party Marketing
We are GDPR compliant and focus on solid privacy. Maintaining the privacy of your data means we don't sell your information to third-party marketers for extra revenue. You can also choose whether to make your event private or public.
We Help Over 2,000 + Wellness Businesses
TryBooking has worked with over 2,000 wellness businesses with their event ticketing, membership, registrations and merchandise sales. We can provide you with a wealth of experience, advice, and support relevant to your events, big or small.
Book a learning session with our team
TryBooking's customer support team provide dedicated support and training to small business staff via phone, email and group training sessions.
If you're a new client, an existing staff user looking to take full advantage of the system, or just keen to learn about product updates, our team is here to help.
To learn more, get in touch with us today, so we can help with personalise tips for your community and recommend ways to maximise the benefits of the TryBooking system for your wellness practice.
Join thousands of wellness practices around Australia and create your first event today.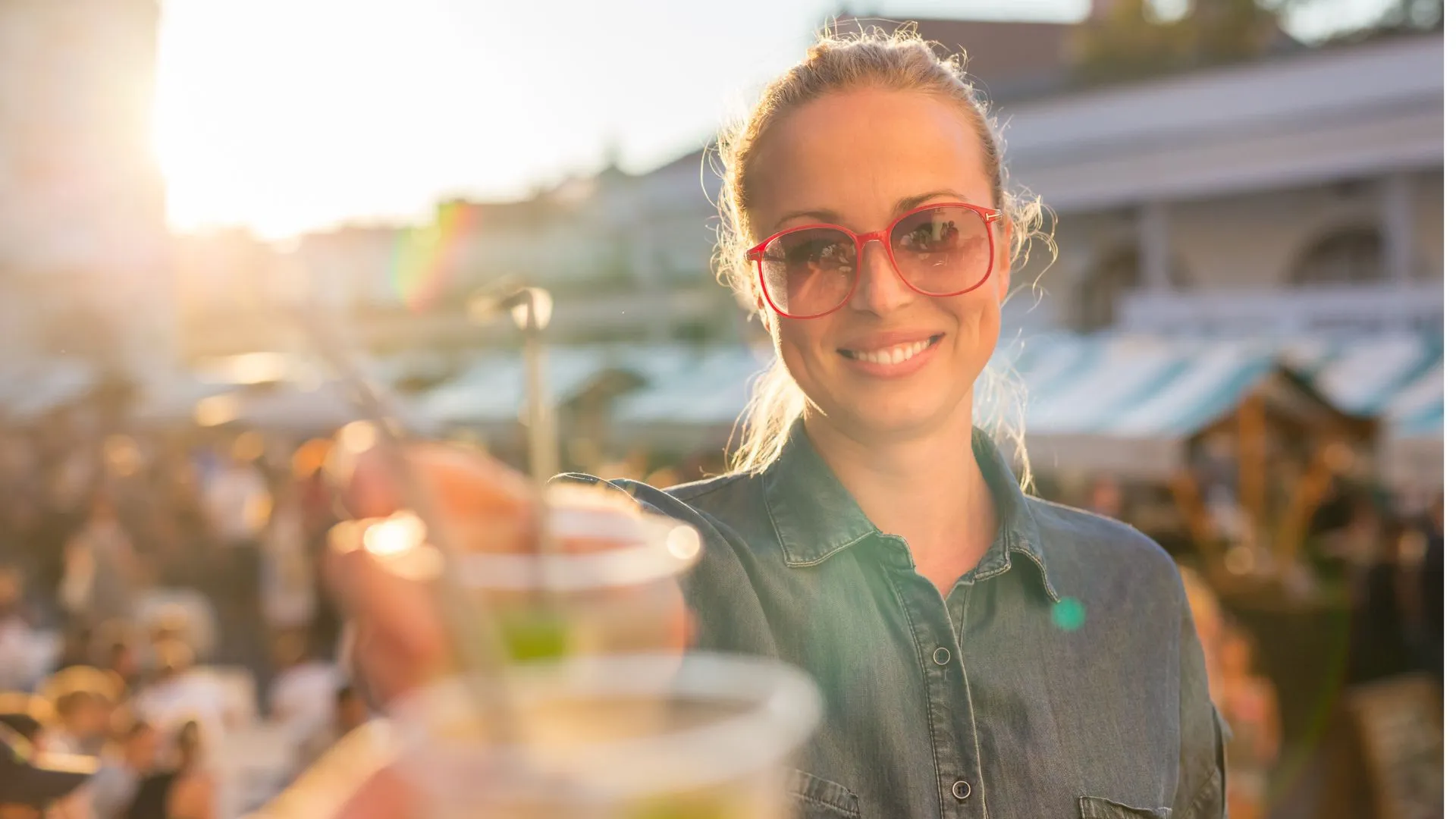 What Makes Trybooking A Great Platform For Festivals?
Jul 04, 2022 · 1 min read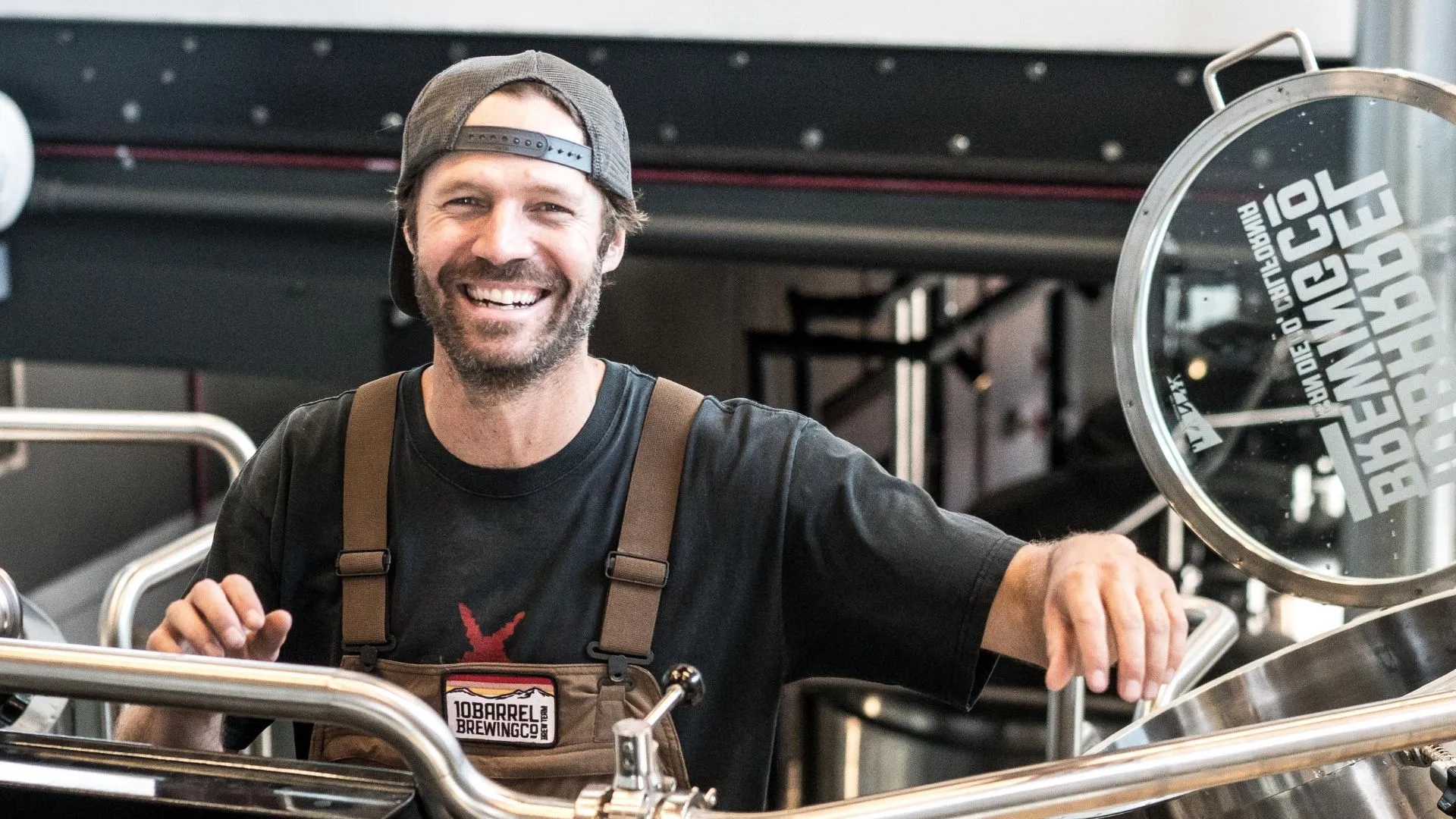 12 Ways TryBooking Supports Small Businesses
Apr 04, 2022 · 1 min read