Mar 17, 2023 · 1 min read
10 Corporate Event Ideas To Ignite Some Fun At Your Office Party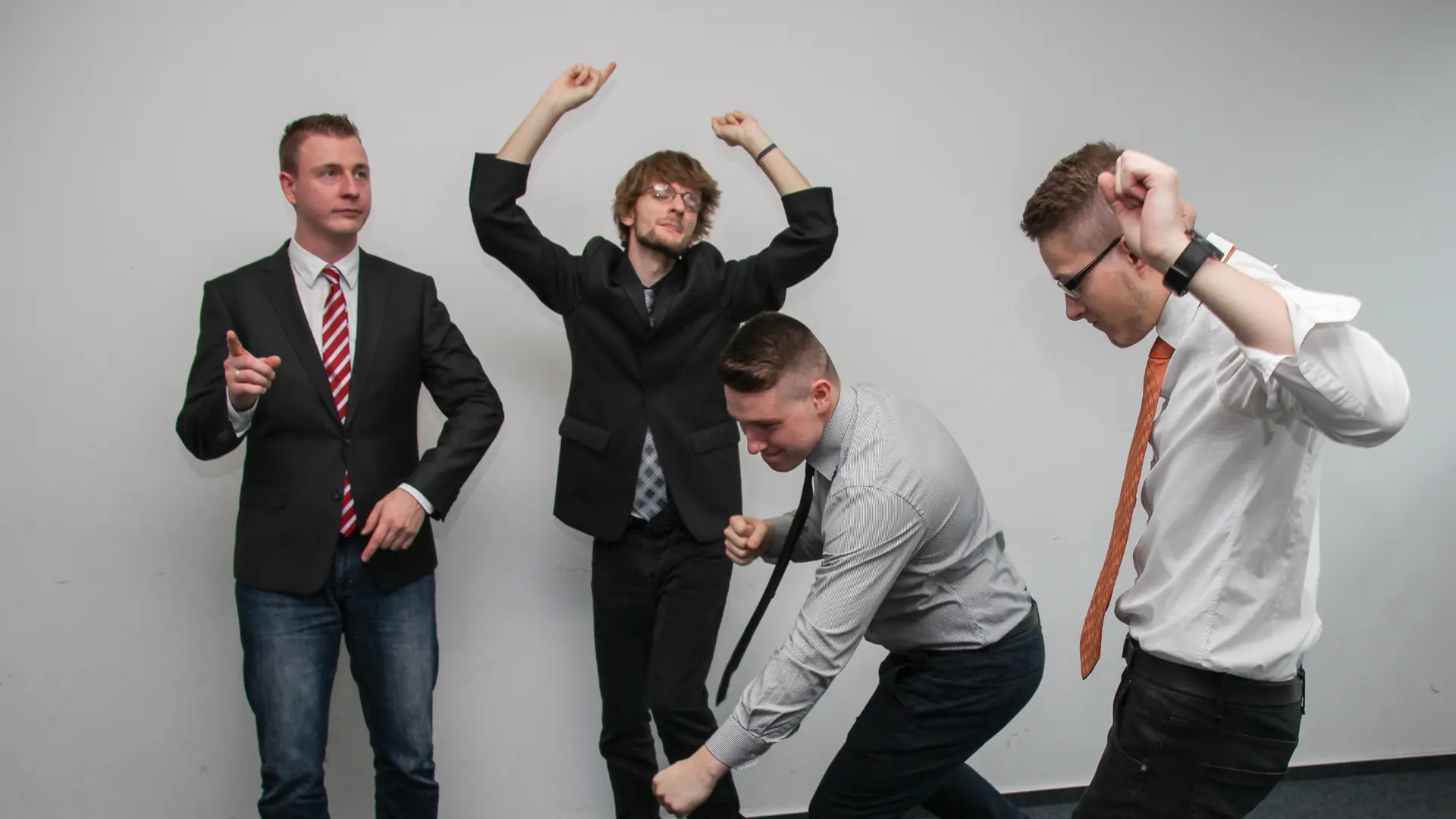 Planning a corporate event can be a daunting task, especially when you want to impress your colleagues and make it a memorable experience for everyone. But with some creative thinking and a bit of planning, you can put together a fun and engaging event that everyone will enjoy. In this blog, we've put together 10 corporate event ideas to ignite some fun at your office party. Let's get started!
Top 10 Ideas For Your Corporate Social Event
1. Office Olympics

2. Escape Room

3. Wine Tasting

4. Paint and Sip

5. Casino Night

6. Karaoke Night

7. Murder Mystery Dinner

8. Food Truck Festival

9. Outdoor Movie Night

10. Cooking Competition

11. Our Final Tip For Your Event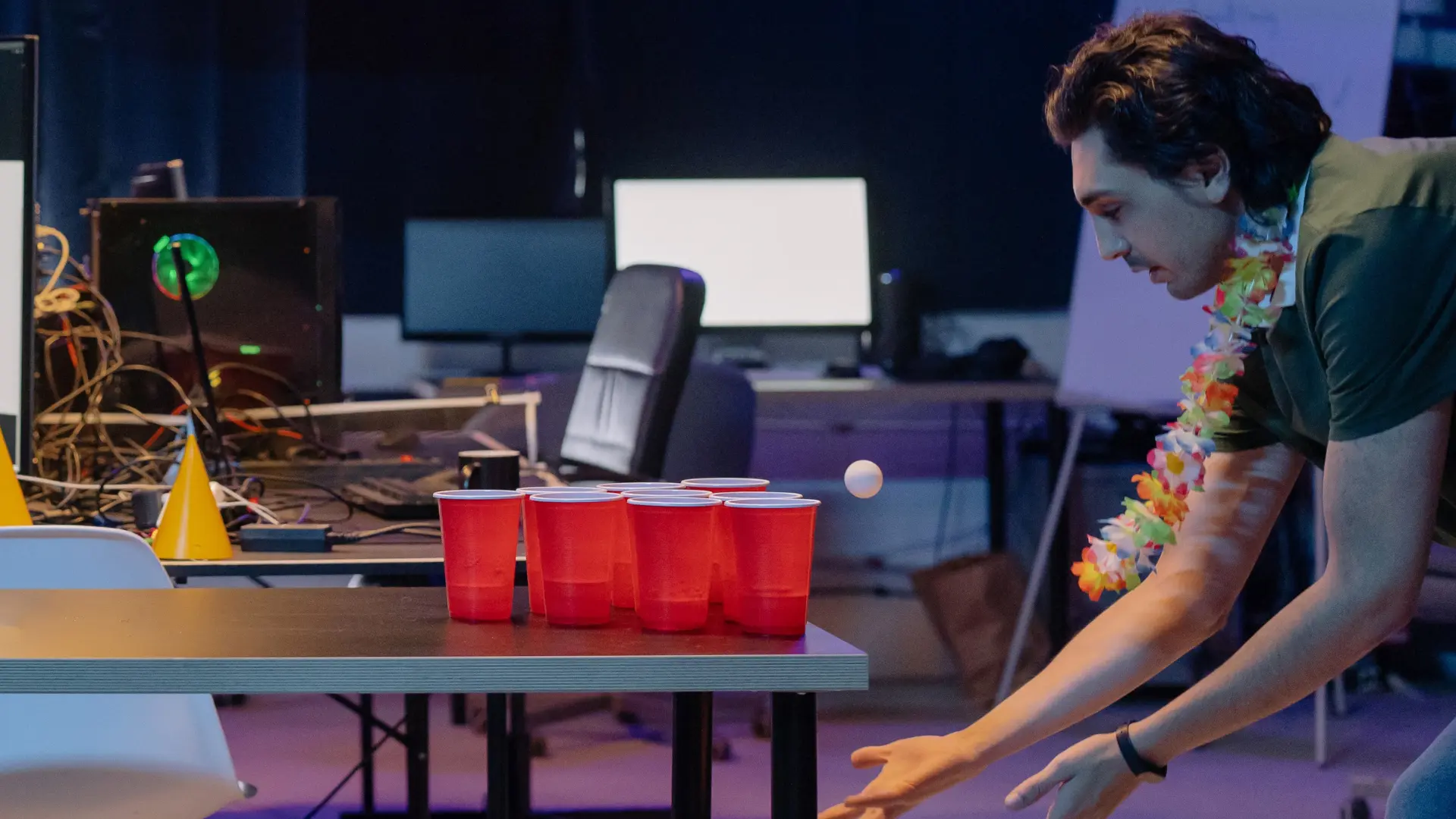 1. Office Olympics
An Office Olympics event is a great way to bring out the competitive spirit in your colleagues and create a fun and engaging experience. To make this event a success, consider organizing teams in advance and assigning team captains to lead the group. This will help build a sense of camaraderie and encourage everyone to participate.
When planning the event, consider choosing games that are fun and easy to set up. Mini-golf, beanbag toss, and darts are just a few examples of games that can be played in an office setting with minimal equipment. You can even create custom versions of these games to fit your company culture or event theme. For instance, if you work in a tech company, you can create a version of mini golf that includes obstacles based on popular tech devices.
To make the event more exciting, consider adding an award ceremony where you can present medals or trophies to the winners. This will add an extra element of competition and encourage everyone to give their best performance. You can also consider creating custom awards that reflect your company culture or event theme.
A great way to encourage teamwork, boost morale, and create a fun and memorable experience for your colleagues.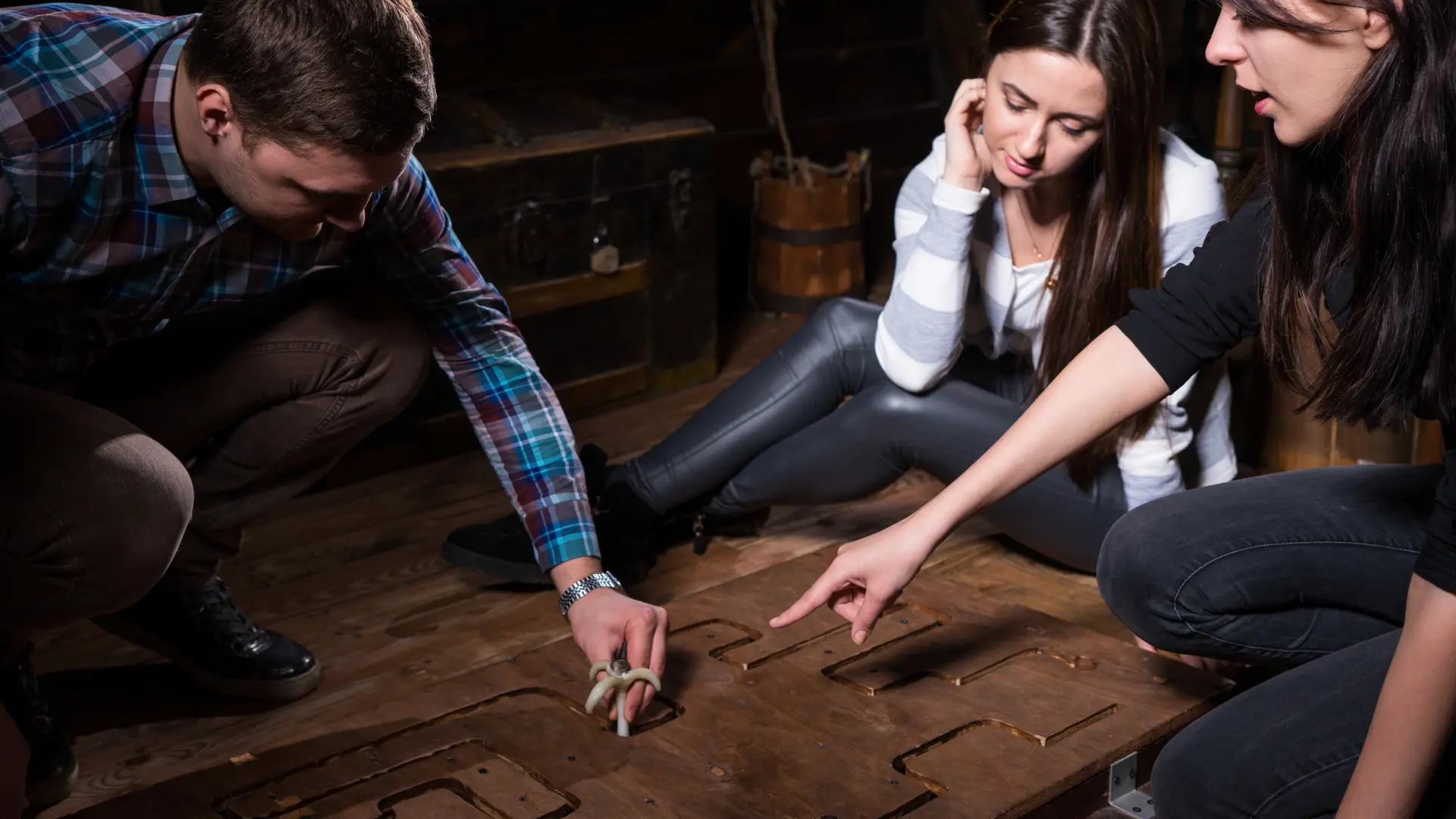 2. Escape Room
Escape rooms have become increasingly popular over the years, and for a good reason. It is a fun and exciting way to get people working together and using their problem-solving skills.
An escape room event for a corporate party can take many forms, from a traditional room with puzzles and clues to a mobile setup where the challenges can take place in an office space or other venue.
Add extra fun by splitting people into groups to challenge different apartments against each other, You can even use an online booking system such as TryBooking to make it easy for guests to ensure you have the correct numbers for groups.
One great aspect of escape rooms is the variety of themes that can be used. From a traditional jailbreak scenario to an alien invasion, the possibilities are endless. This allows for a lot of creativity in designing the event, as well as catering to the interests of your colleagues. Use custom forms to survey your colleagues on what theme suits them.
The beauty of escape rooms is that they require communication, critical thinking, and teamwork, all skills that are essential in any office environment. It's an excellent way to build camaraderie, challenge your colleagues' minds, and encourage collaboration.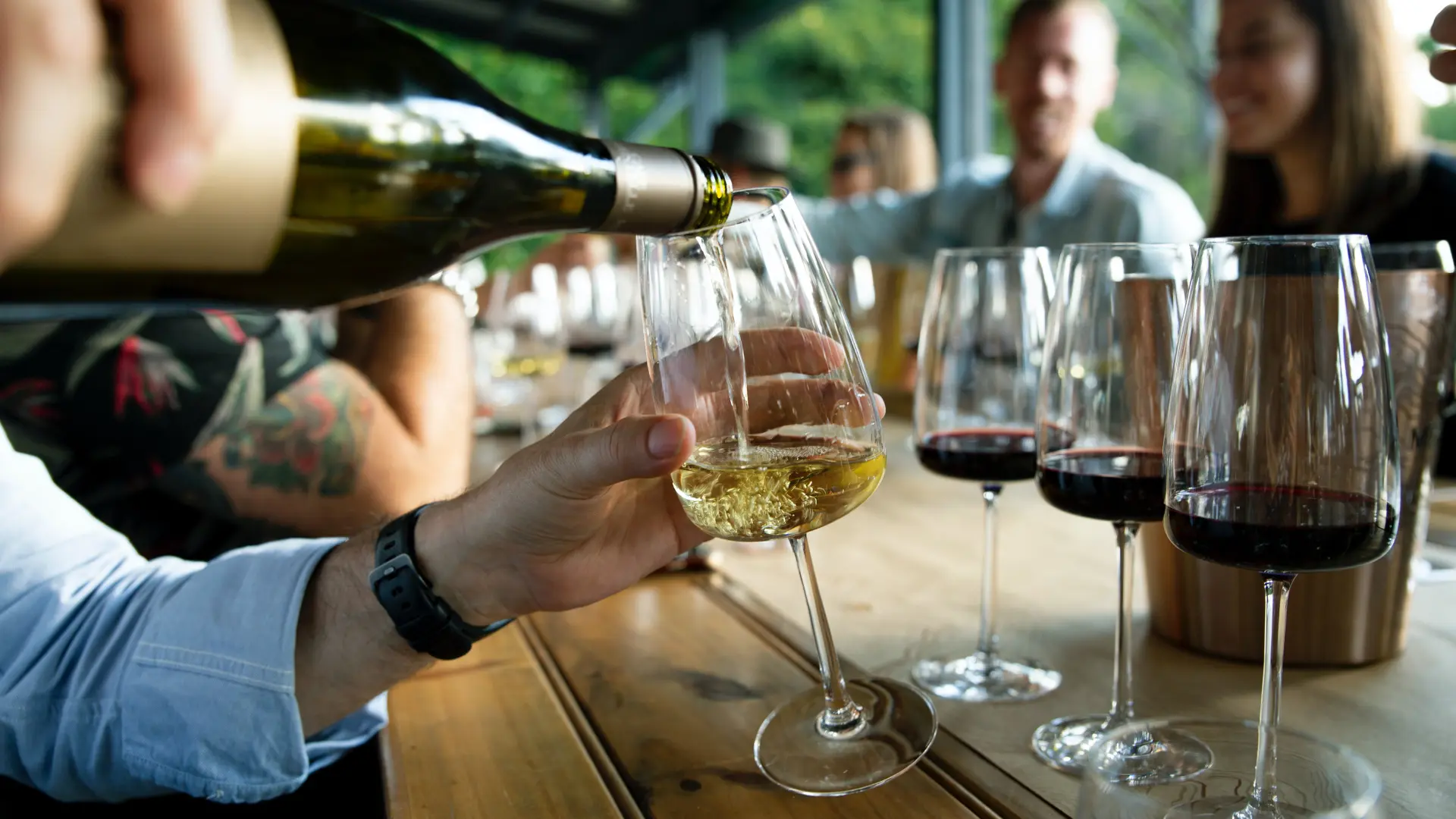 3. Wine Tasting
Hosting a wine tasting event can be a great way for your colleagues to unwind and enjoy some quality time together after a long day at the office.
A sommelier can be hired to guide your group through a selection of wines, educating everyone on the different types of grapes, regions, and flavours.

The sommelier can also provide recommendations on food pairings and offer tips on how to properly taste wine. This is a great opportunity for your colleagues to learn about different types of wine and enhance their palate.

The event can be made even more special by selecting a theme, such as a region or a specific type of wine, to make it more focused and educational.
Overall, a wine tasting event can be a sophisticated and enjoyable way to socialize with your colleagues and learn something new in the process.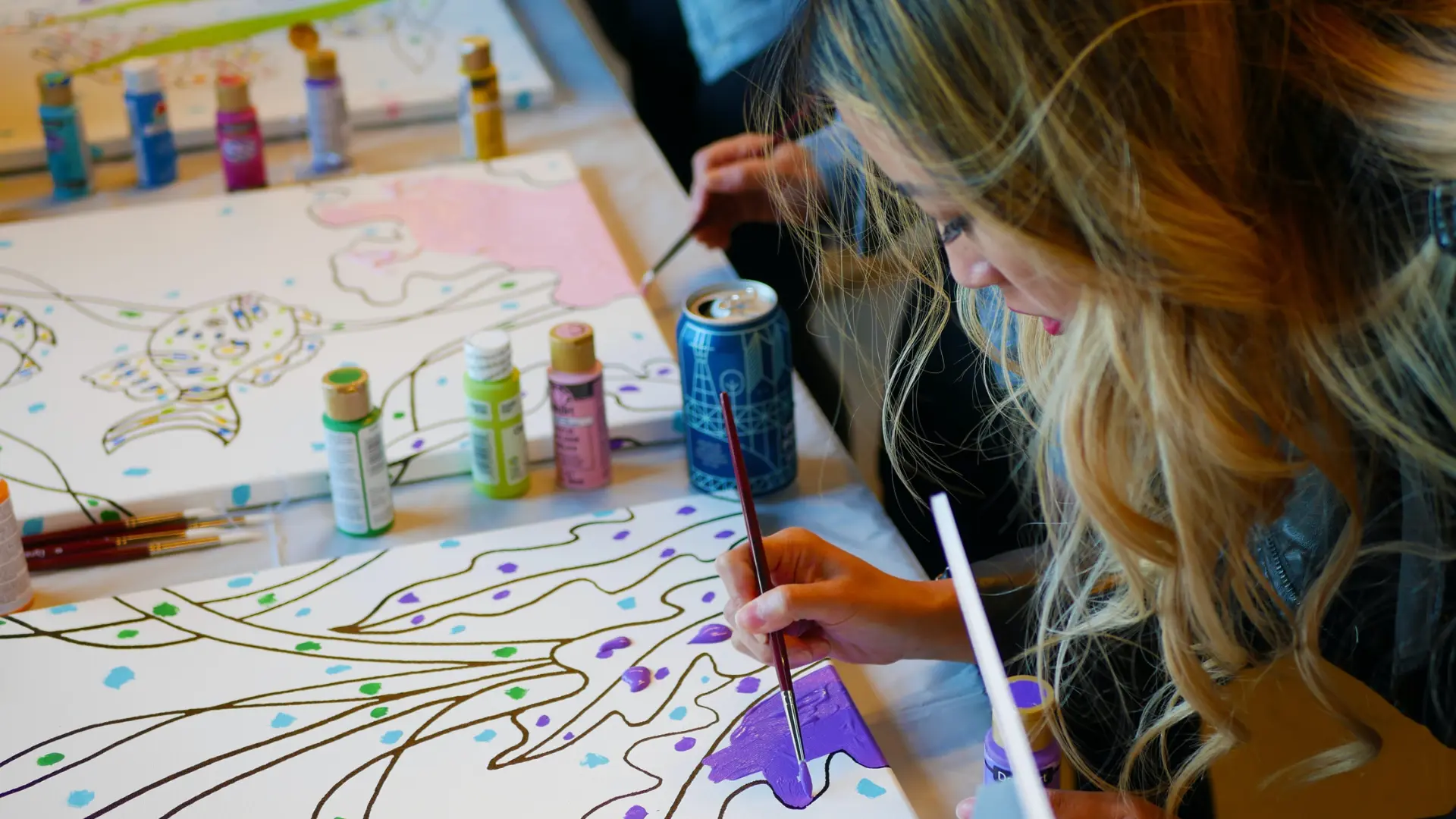 4. Paint and Sip:
Get your creative juices flowing with a paint and sip event.
You and your colleagues can create beautiful works of art while enjoying a drink or two. This activity is perfect for team building and bonding, as everyone can showcase their individuality and unique creative talents.
A local artist can provide the necessary supplies and lead you and your colleagues through a step-by-step painting session. They can offer tips and guidance to help you create a beautiful masterpiece, no matter your skill level.
During the event, encourage everyone to interact with each other and share their artwork.
This is a great opportunity for team members to socialize, bond, and learn more about each other's interests and personalities.
At the end of the session, you can even hold a mini art show or competition, where everyone can vote for their favourite piece.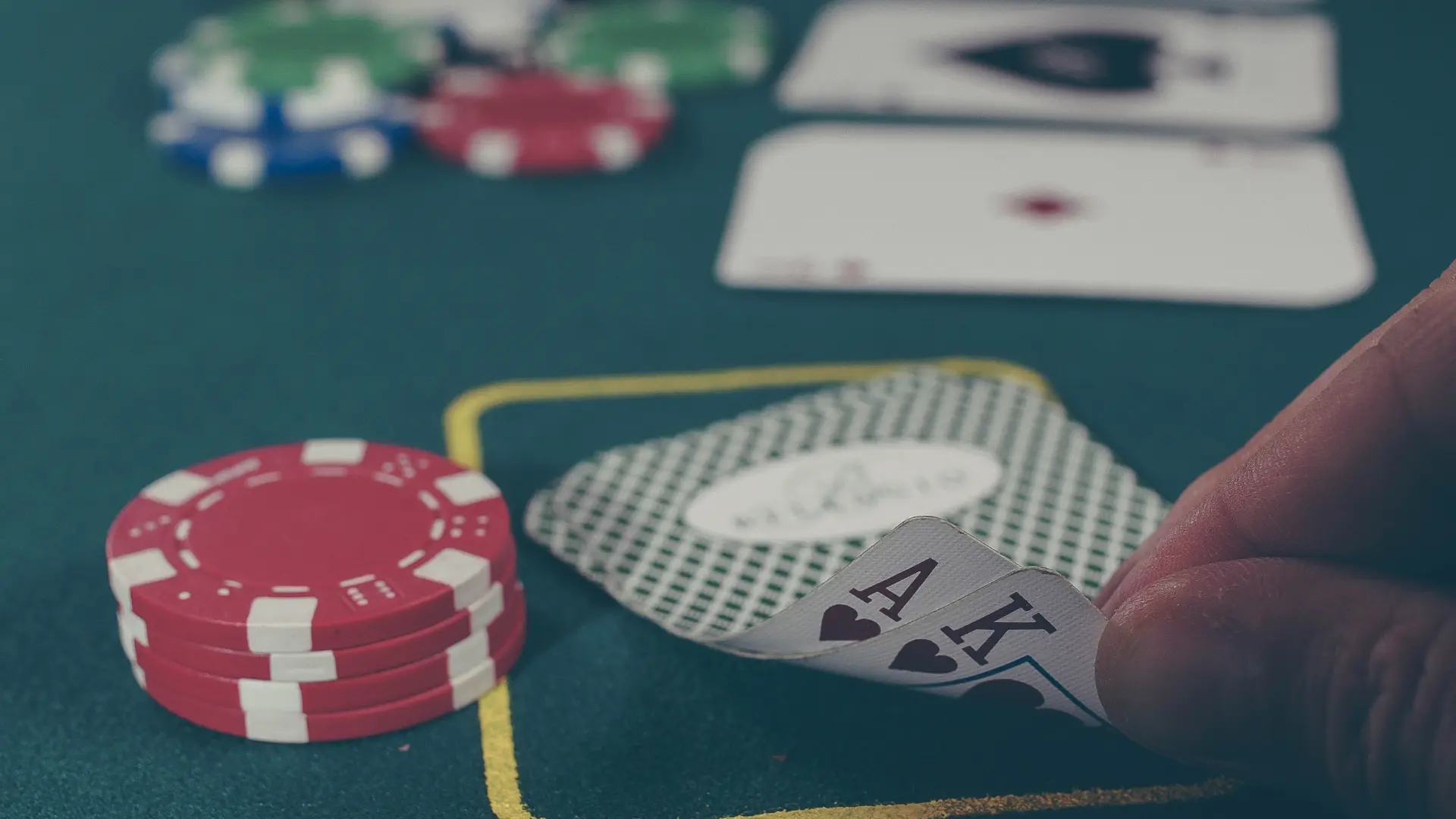 5. Casino Night
Bring a bit of Vegas to your office party with a casino night.
To organize a casino night, you can rent casino equipment such as roulette wheels, blackjack tables, and poker tables. You can also hire professional dealers to run the games and provide everyone with a set amount of chips to play with. This will create an authentic casino experience for your colleagues.
You can also look to have all the money spent on the casino night from can be donated to everyone's chosen charity.
To make the night more fun, you can have a theme such as "Vegas Night" or "James Bond Casino Royale" To encourage your colleagues to dress up and make it a black-tie event.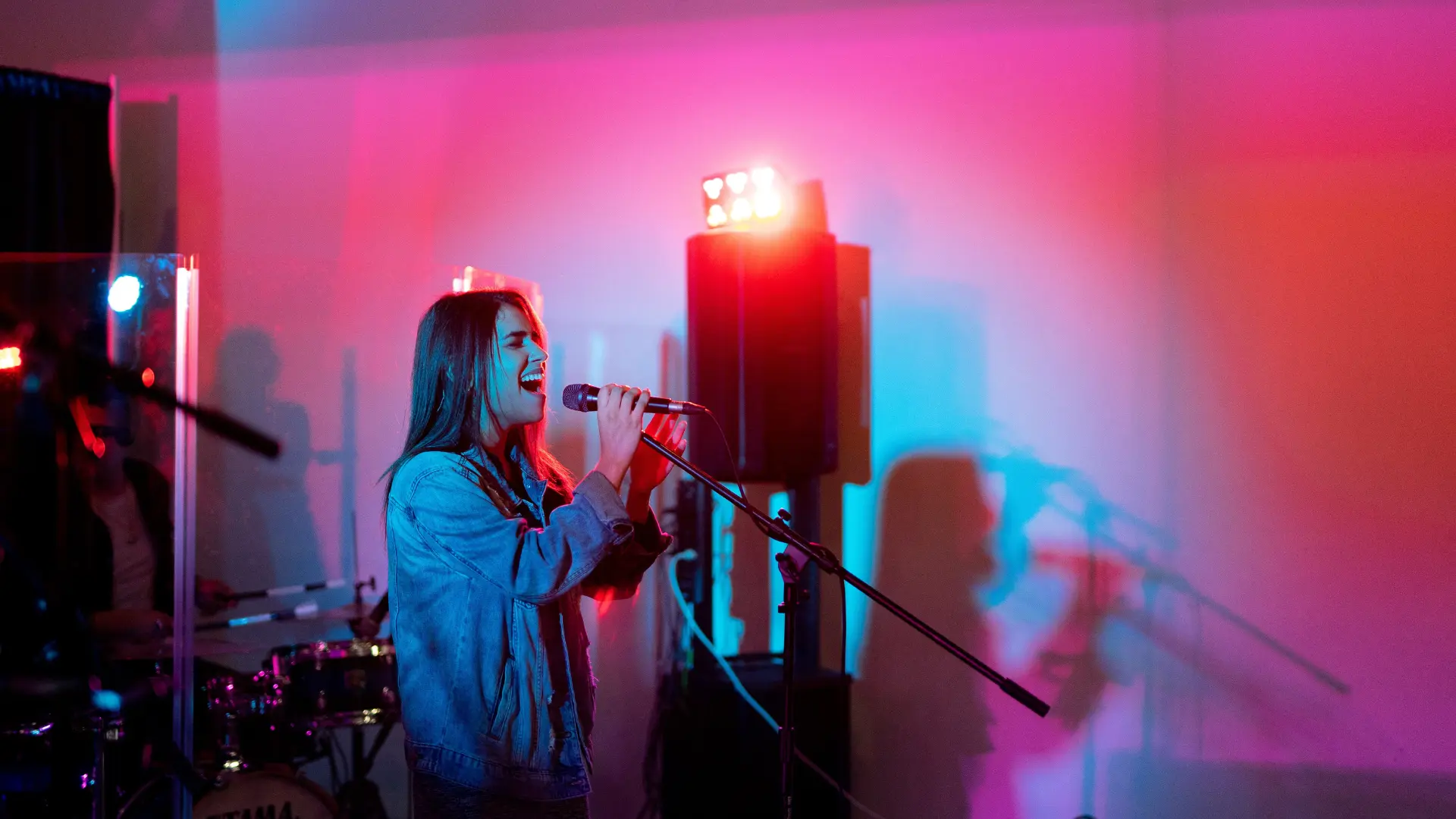 6. Karaoke Night
the classic fun and entertaining activity, karaoke is always a hit.
It's a great way to let loose and have some fun after a long workweek.
Renting a karaoke machine is easy and affordable, and you can even add a fun twist by choosing a theme for the night, like "80s hits" or "Disney songs."
Most of all, just let your colleagues sing their hearts out!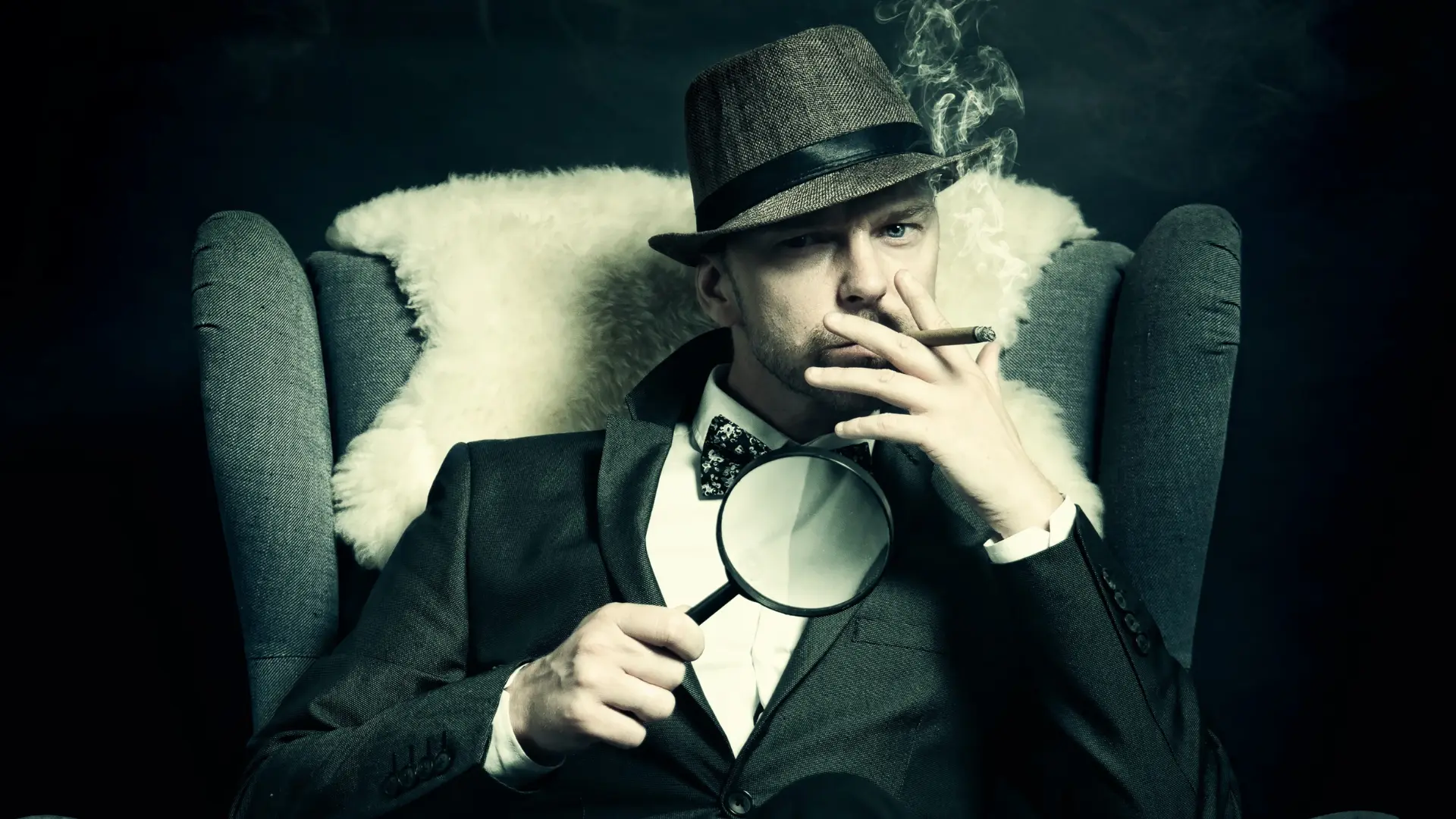 7. Murder Mystery Dinner
If you're looking for a unique and engaging activity, a murder mystery dinner might be just what you need. the event allows your team to participate in a thrilling activity where they can work together to solve a mystery.
It's a great opportunity for colleagues to collaborate, communicate, and bond over a shared experience. Plus, enjoying a delicious meal while playing a game is a great way to create a fun and memorable evening.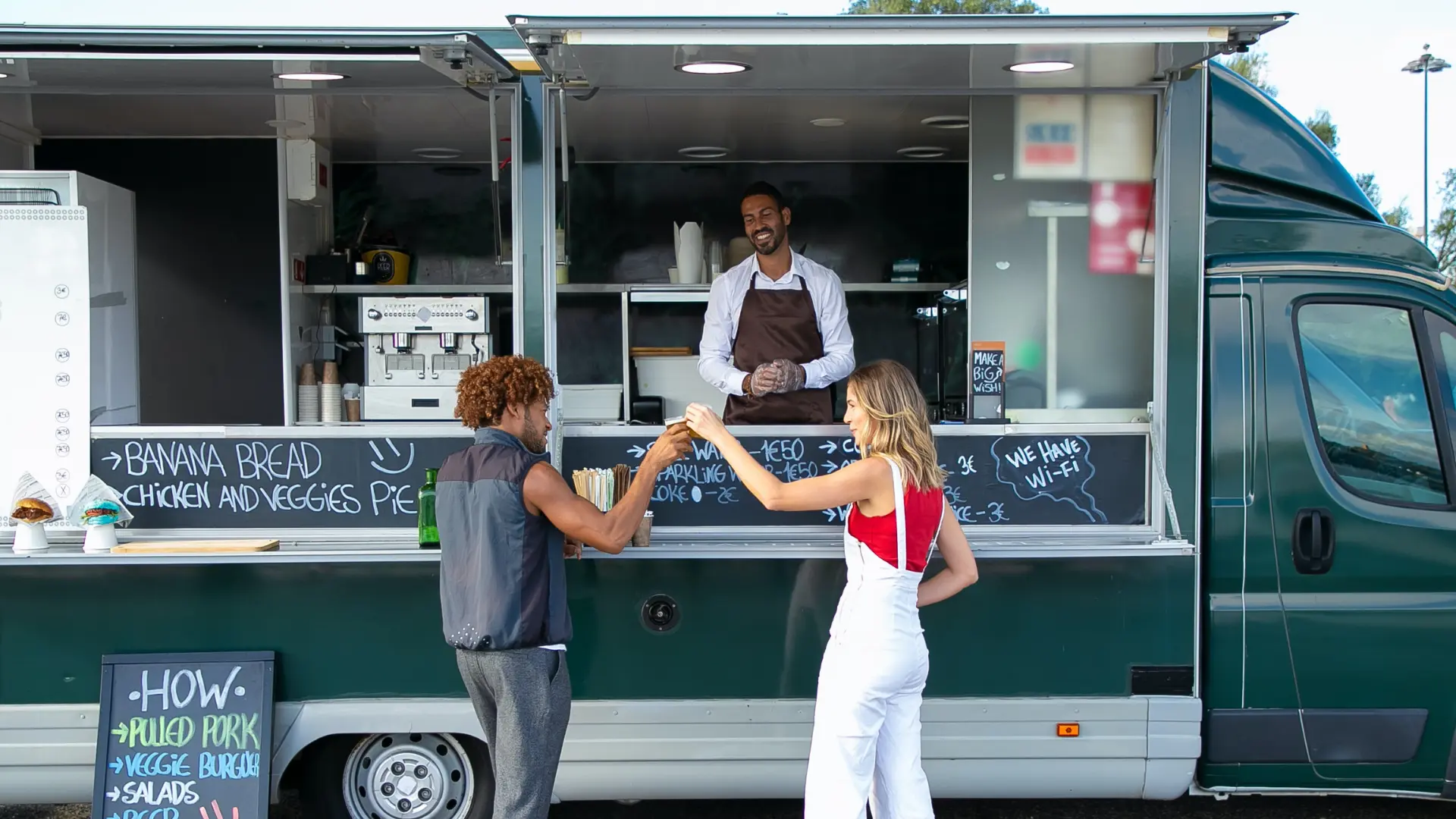 8. Food Truck Festival
A food truck festival is a great way to bring everyone together for a fun and casual event.
With a variety of food trucks serving up delicious and unique dishes, your colleagues can experience different cuisines and flavours in a relaxed and informal setting.
This activity is perfect for colleagues who love to eat and want to try something new. Plus, it's a great opportunity for everyone to bond over their love of food!
Plus, you can use custom forms to collect important information from your attendees - including dietary requirements and allergies.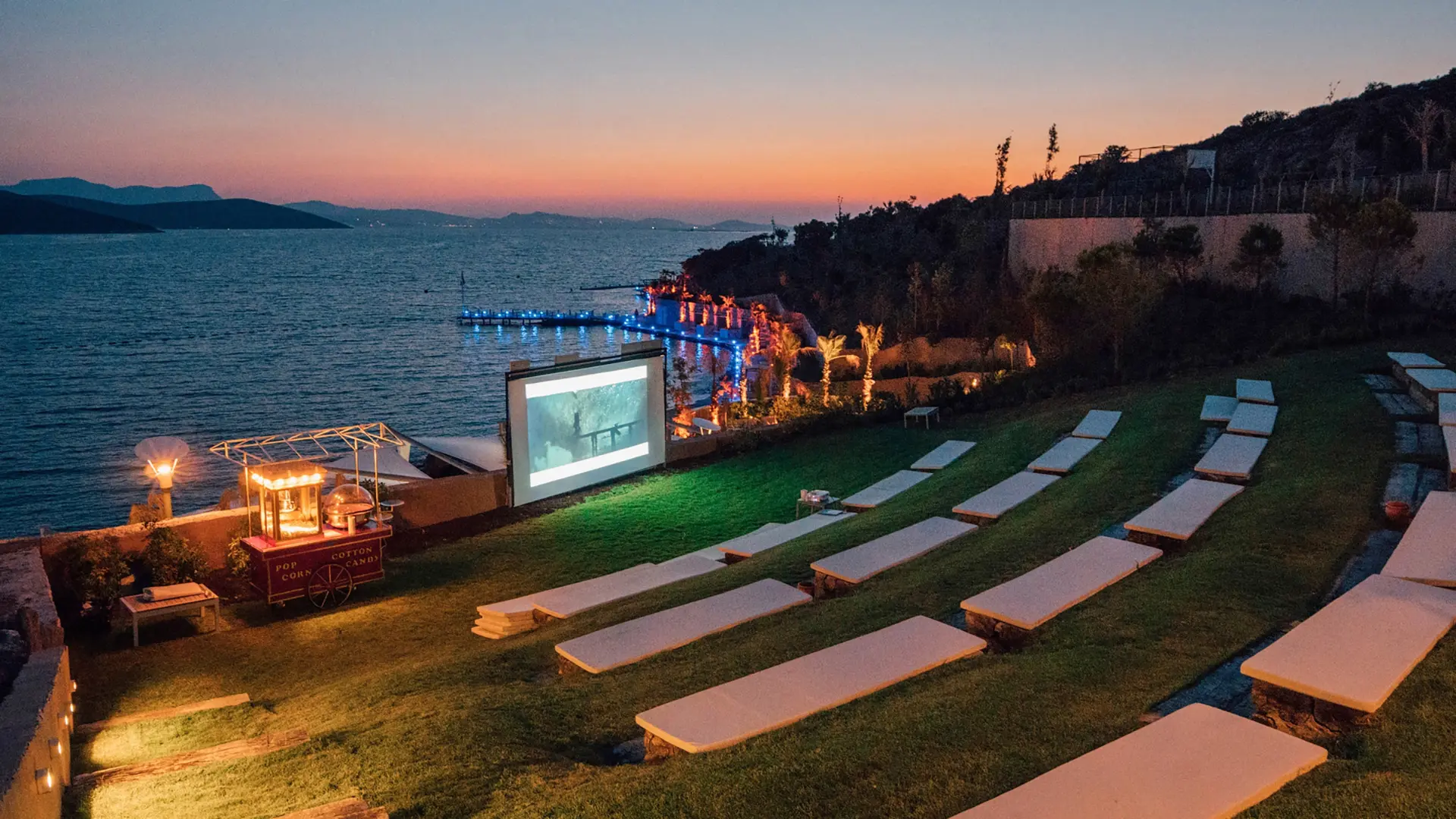 9. Outdoor Movie Night
If you have access to an outdoor space, consider hosting an outdoor movie night. An outdoor movie night is a great way to enjoy a classic film in a relaxed and comfortable atmosphere.
By setting up a screen and providing blankets, your colleagues can enjoy a movie under the stars. You can also provide snacks and drinks to make the experience even more enjoyable.
This event is perfect for warm summer nights and can be a great way to unwind and bond with your colleagues.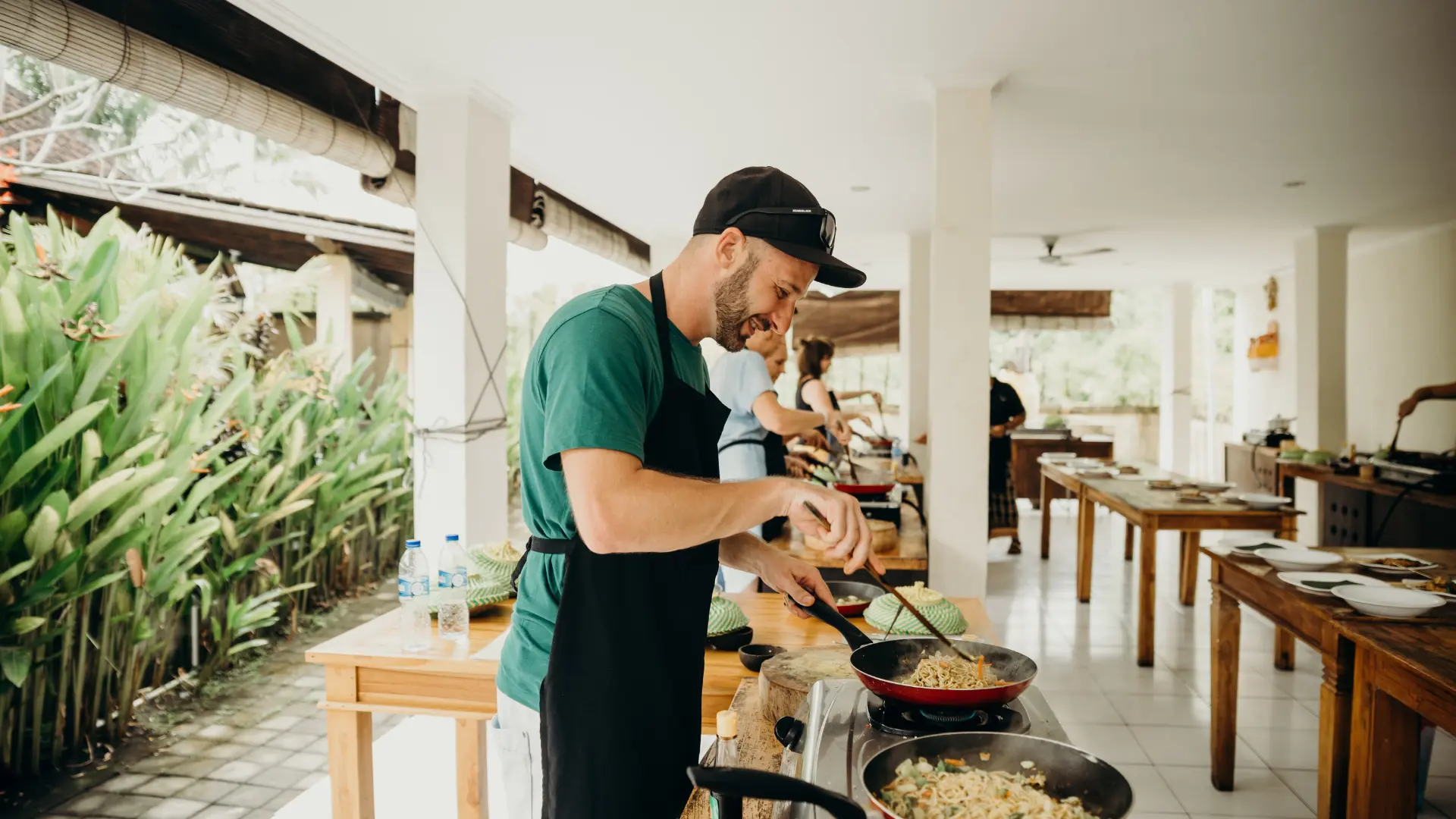 10. Cooking Competition
find your company's master chief, with everyone creating their signature home dish to have judges to decide the winner.
In addition to having fun and bonding over food, this activity also allows employees to showcase their culinary skills and work on their time management abilities.
Plus, it's a tasty way to promote friendly competition and boost morale in the workplace!
Our Final Tip For Hosting Your Corporate Event
There you have it – 10 corporate event ideas to ignite some fun at your office party. Whether you're looking for a competitive event or a relaxed evening, there's something on this list for everyone.
Check out our how to run your event to help with planning and execution, to ensure that your event will have your colleagues talking about it for weeks to come!
Before you start planning your event, you may need an event ticketing and booking platform like TryBooking to help with accepting online bookings, manage attendees and reduce admin while you focus on your event. Check out our list of easy-to-use features that can help you manage your event all for one simple low price.
Also don't hesitate to seek help from our local Customer Success team to help you get started or to assist you with your event.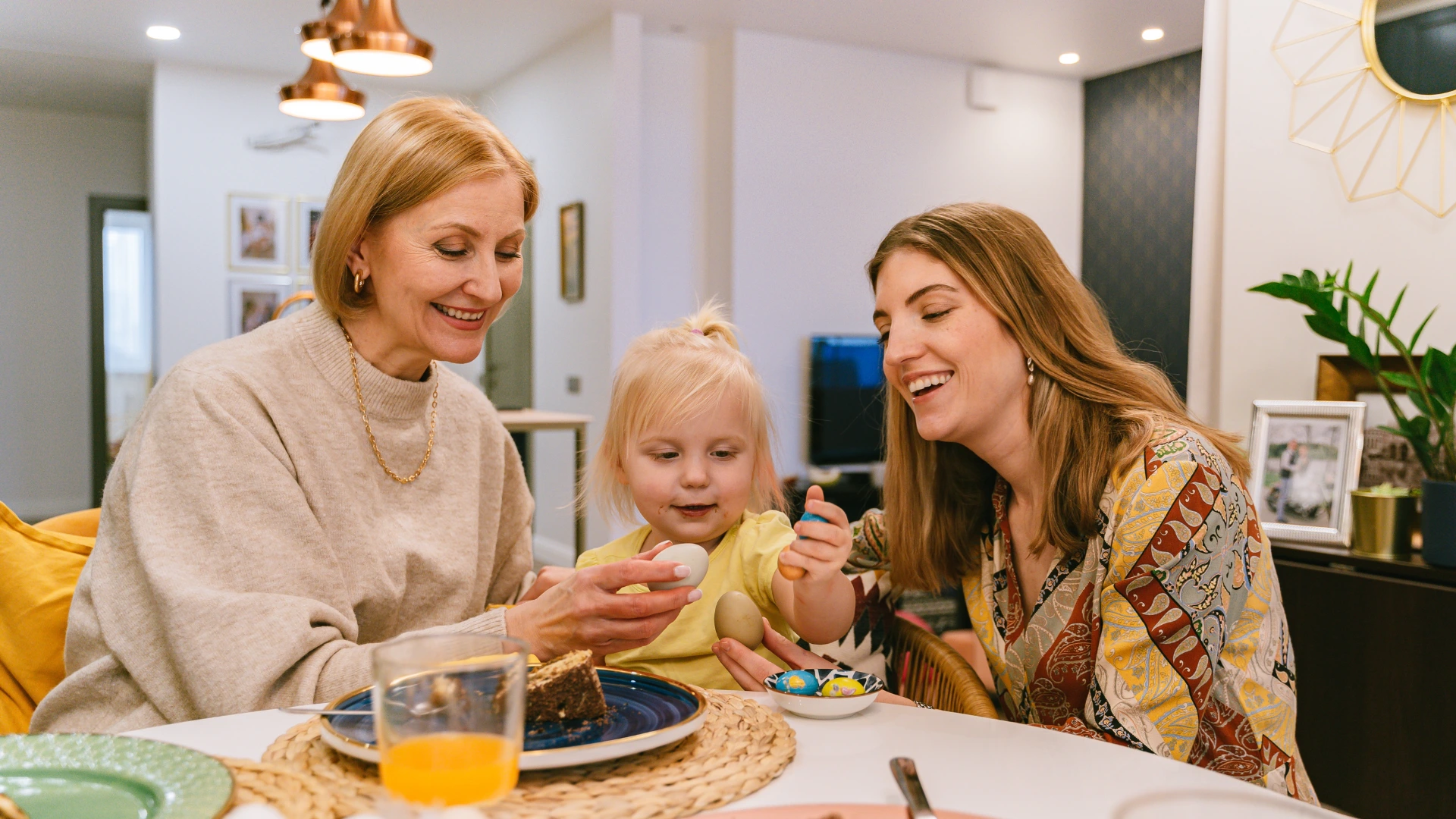 7 Great Mother's Day Event Ideas To Sell Out Your Event
Mar 17, 2023 · 1 min read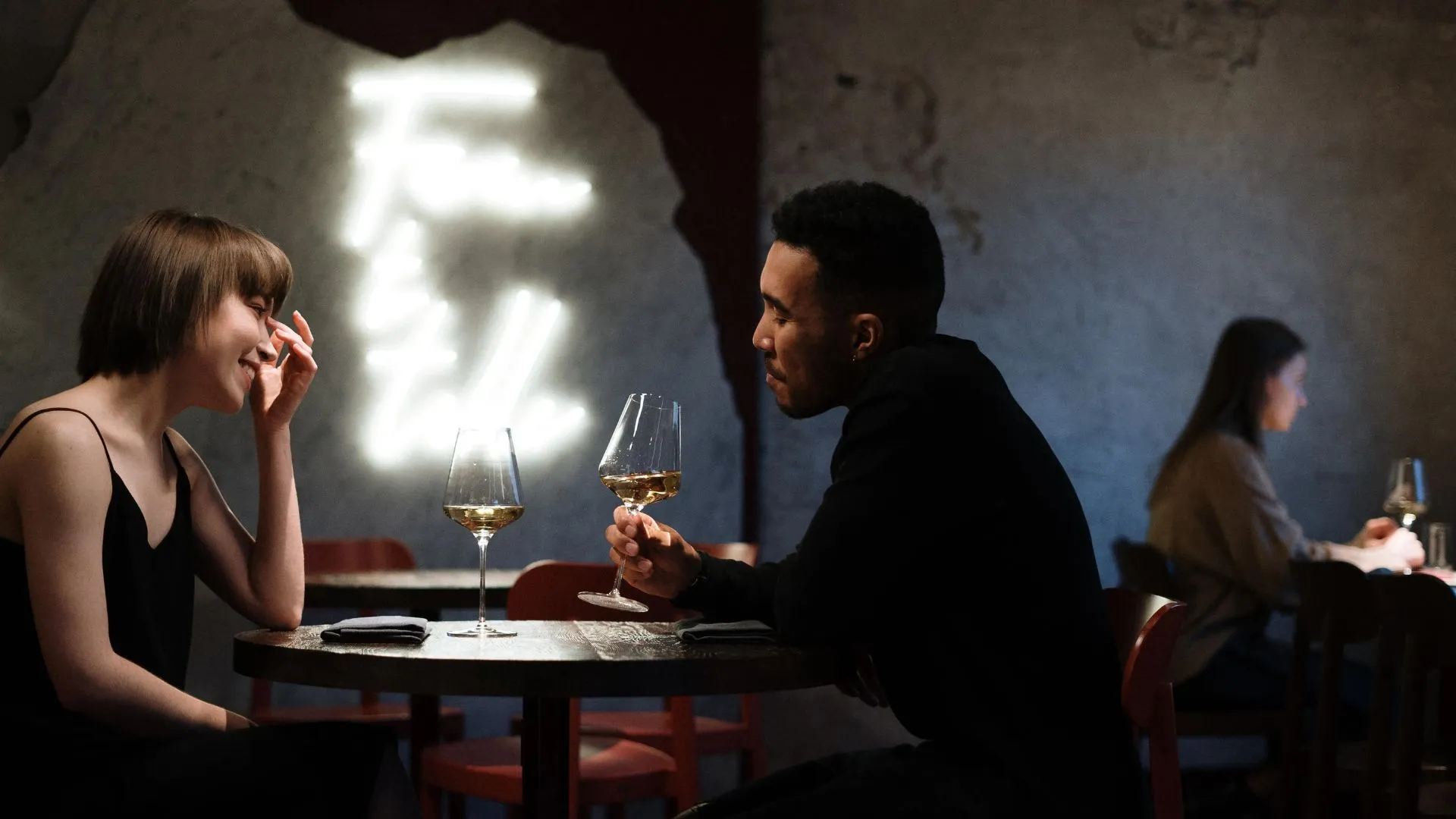 Unique Ideas & Tips To Transform Your Venue This Valentine's Day
Jan 08, 2023 · 1 min read