Sep 22, 2023 · 1 min read
8 Methods To Grow & Cultivating Stronger Communities Through Events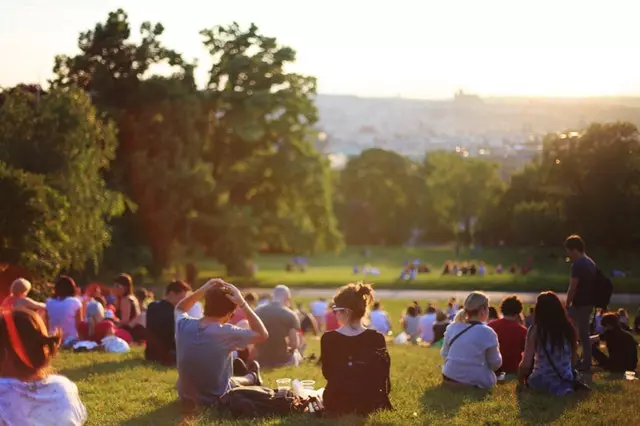 Running a successful event is one thing, but turning that event into a thriving, engaged community is a whole different level of accomplishment.
However, the rewards for your organisation can be truly remarkable.
If you're dealing with a small team or relying on volunteers, fear not – building a dedicated community from your events is achievable with a few strategic steps.
These tips will help you engage your event guests, encourage their return, and inspire them to spread the word about your organisation.
1. Assign Value to Free Tickets
While the temptation to offer free or heavily discounted tickets is understandable, it can sometimes backfire.
People tend to value experiences more when they've invested in them. Free events often suffer from higher dropout rates, sometimes as high as 40%.
Consider charging a modest fee for tickets to enhance their perceived value and attendees' emotional investment in your event.
2. Explore Alternatives to Ticket Fees
If you're hesitant to charge for tickets, consider giving guests the option to make a small donation during the booking process.
This dual benefit allows attendees to assign value to their ticket and provides financial support for your cause or project.
Alternatively, if you prefer to keep your event entirely free, utilise TryBooking's handback free tickets feature to reduce no-shows.
This encourages attendees who genuinely plan to participate, resulting in a more engaged community.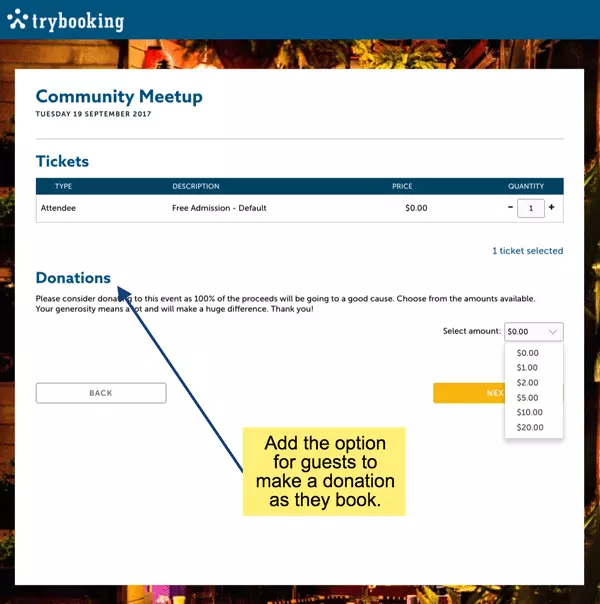 3. Elevate Your Social Media Presence
Effective event promotion on social media requires more than just asking people to attend.
Your posts need to captivate and excite your audience. Visual content is crucial in this regard.
Did you know that Facebook posts with images garner 2.3 times more engagement than text-only posts? Harness this power to boost your event's appeal.
Here's how:
Use images and words that evoke excitement. Words like "empowering," "brave," or "eye-opening" generate strong emotional reactions. Bold, colorful, or humorous images can also pique interest.
Craft your posts with a focus on your audience. Ask questions and encourage responses, using inclusive language like "you" or "all."
Implement a call-to-action in your posts, such as urging attendees to book tickets before a specific deadline or tag a friend interested in the event. Creating shareable content can help your event gain traction without added costs.
If the "ice bucket challenge" can go viral across the world, then we believe you can create your own incentive on a smaller scale. Just make it easy enough for people to share.
Read more tips on promoting your event on social media.
4. Create Stunning Event Pages
Visual appeal matters. Invest in creating attractive event pages that draw people in. Simplicity is key.
A clean, well-branded event page can significantly boost attendance. TryBooking's homepage editor offers customisation options, including backgrounds, images, logos, and website widgets.
Ensure your event's message is clear and compelling.
Check out the step-by-step guide on creating a great branded event to help craft the perfect event page.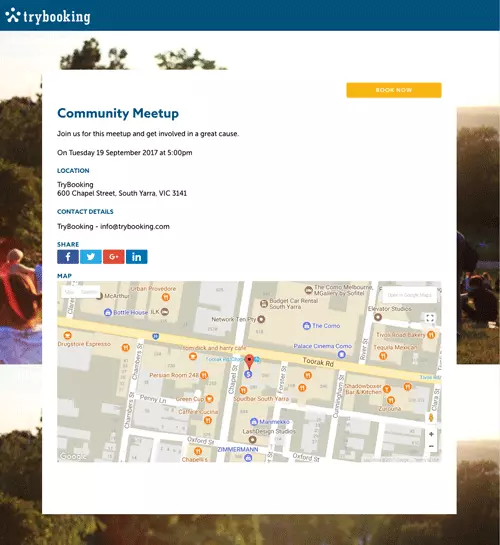 5. Expand Your Guest List
People may drop out of events due to unforeseen circumstances. In fact, drop out rates for paid events can be as high as 30%!
Best solution is to plan for this by inviting more people than you expect to attend and choose to hold it at a time that suits majority of people.
Leverage your social networks and communities to spread the word. Even if not everyone shows up, generating buzz around your event can benefit future promotions.
While positive reviews from past attendees provide social proof and attract a broader audience.
6. Start Collecting Data
Gathering data is essential for effective audience engagement. Ask pertinent questions before the event:
Identify new attendees.
Determine your most effective referral channels.
Recognize loyal attendees who consistently participate.
Use these insights to tailor your messaging to specific audience segments, whether it's sending welcome emails to new guests or thanking top attendees for their support.
There are so many ways you can create the right messages to a relevant audience, but you will need to have a good way of gathering data first! Take a look at TryBooking's data collection capabilities for some ideas.
7. Offer Incentives for Future Events
If your audience enjoys your events, sweeten the deal for their next event; preferred seating, small gifts, membership perks, or opportunities to participate can be enticing.
Even if you're running a smaller event, it pays to remember your guests and mention some of them during it and make them feel special. Ensure your guests feel recognised and appreciated.
Try to avoid discounting tickets, as it may devalue your events. Instead, focus on the potential value attendees will receive.
8. Collaborate with Other Communities
Partnering with like-minded organisations can be mutually beneficial.
Joint events can reach a broader audience and enhance the value you provide to your community. Select partners that align with your goals to attract attendees who are likely to engage with both organisations.
By following these strategies, you can build a stronger community through events, fostering lasting connections and furthering your organisation's mission.
Let's embark on the journey of community building through events.
Events made easy
The TryBooking Team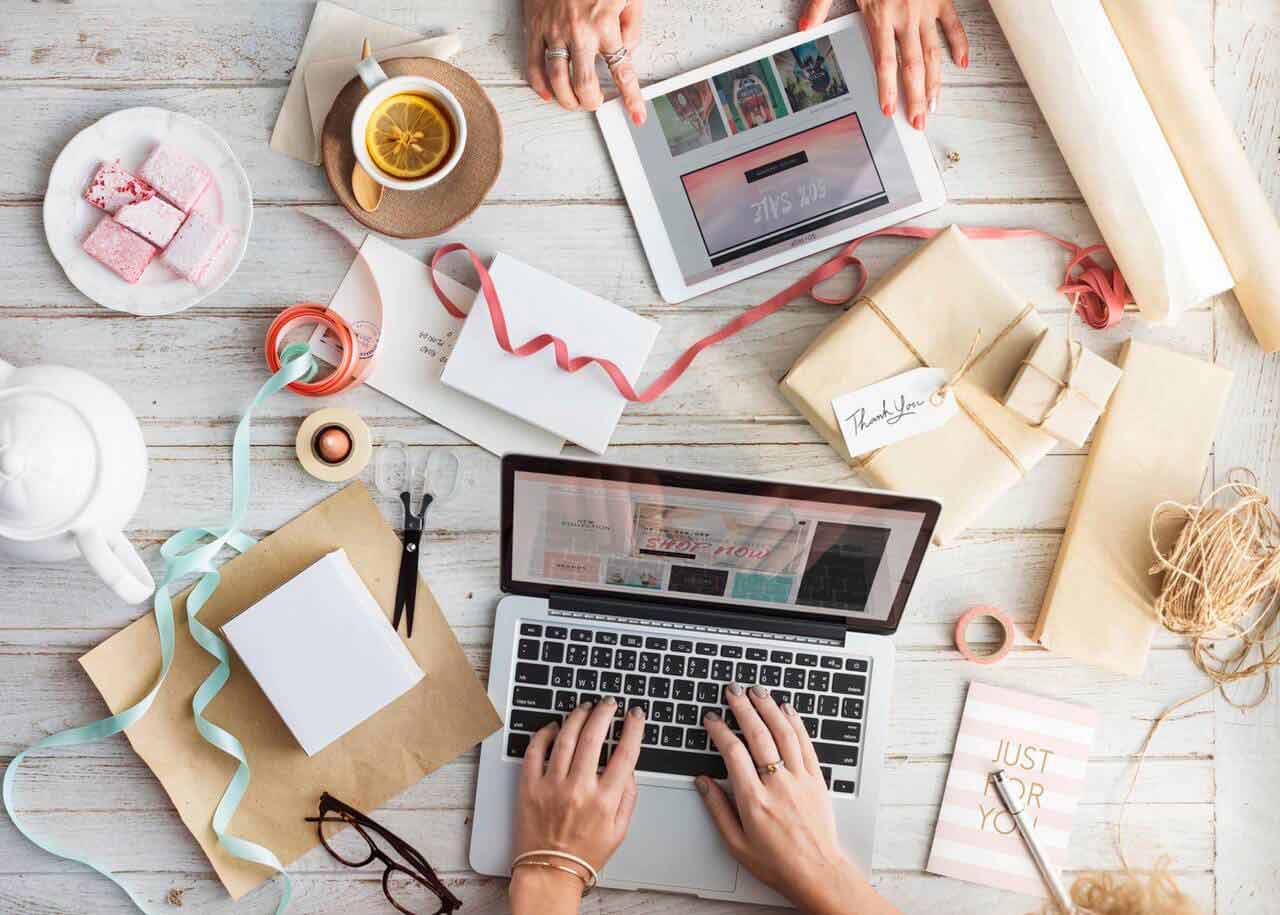 How to boost your branded event page
Sep 29, 2023 · 1 min read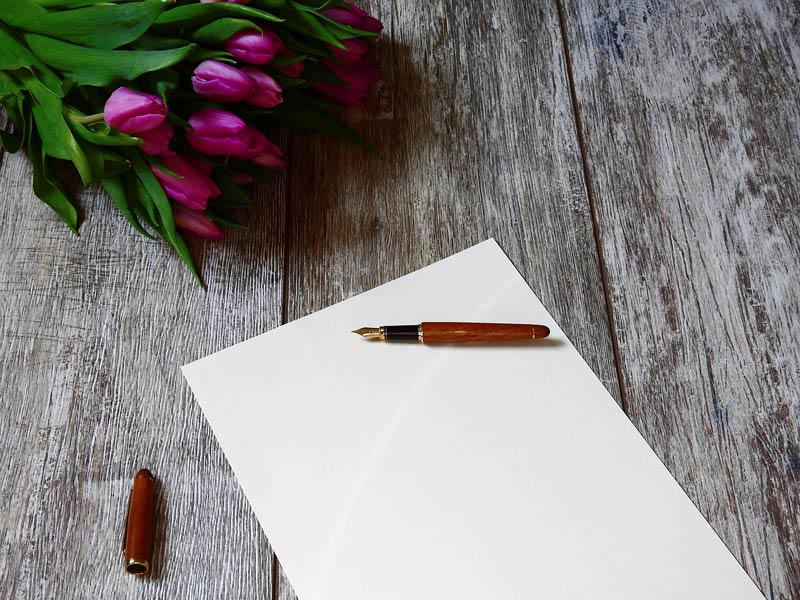 How To Write Event Invitations That Get Results
Sep 08, 2023 · 1 min read