Mar 28, 2022 · 1 min read
Tabled Seating Made Easier! New Update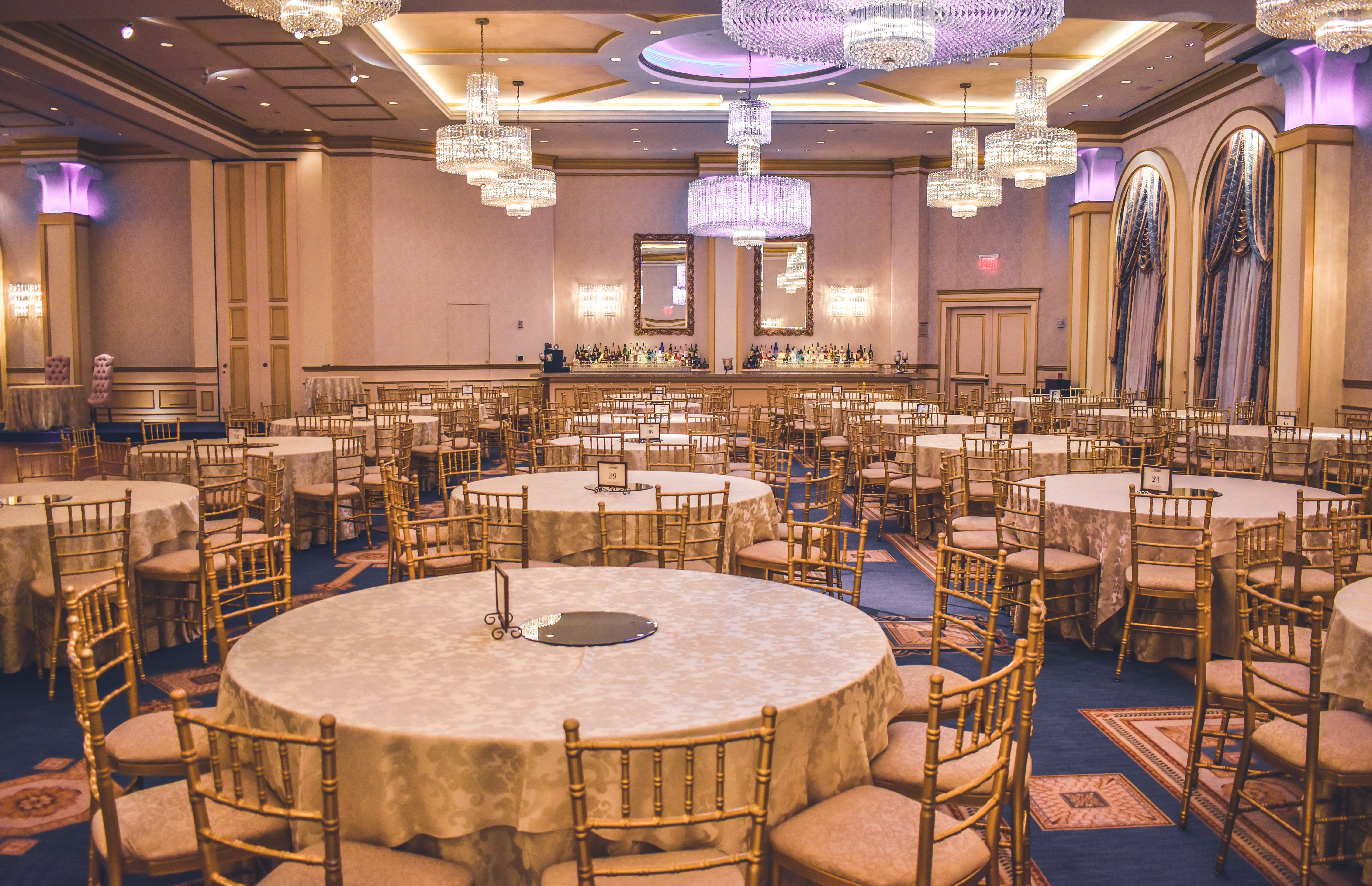 Creating tabled events just got a little bit easier.
Looking to host an awards night, gala dinner or school formal event? Introducing our latest 'Tabled Seating' feature update, created to make managing events with tabled seating a little bit easier.
There are a number of options available to you when setting up tabled events – with the method you choose, depending on your patrons and the needs of the specific event. 
Current options include: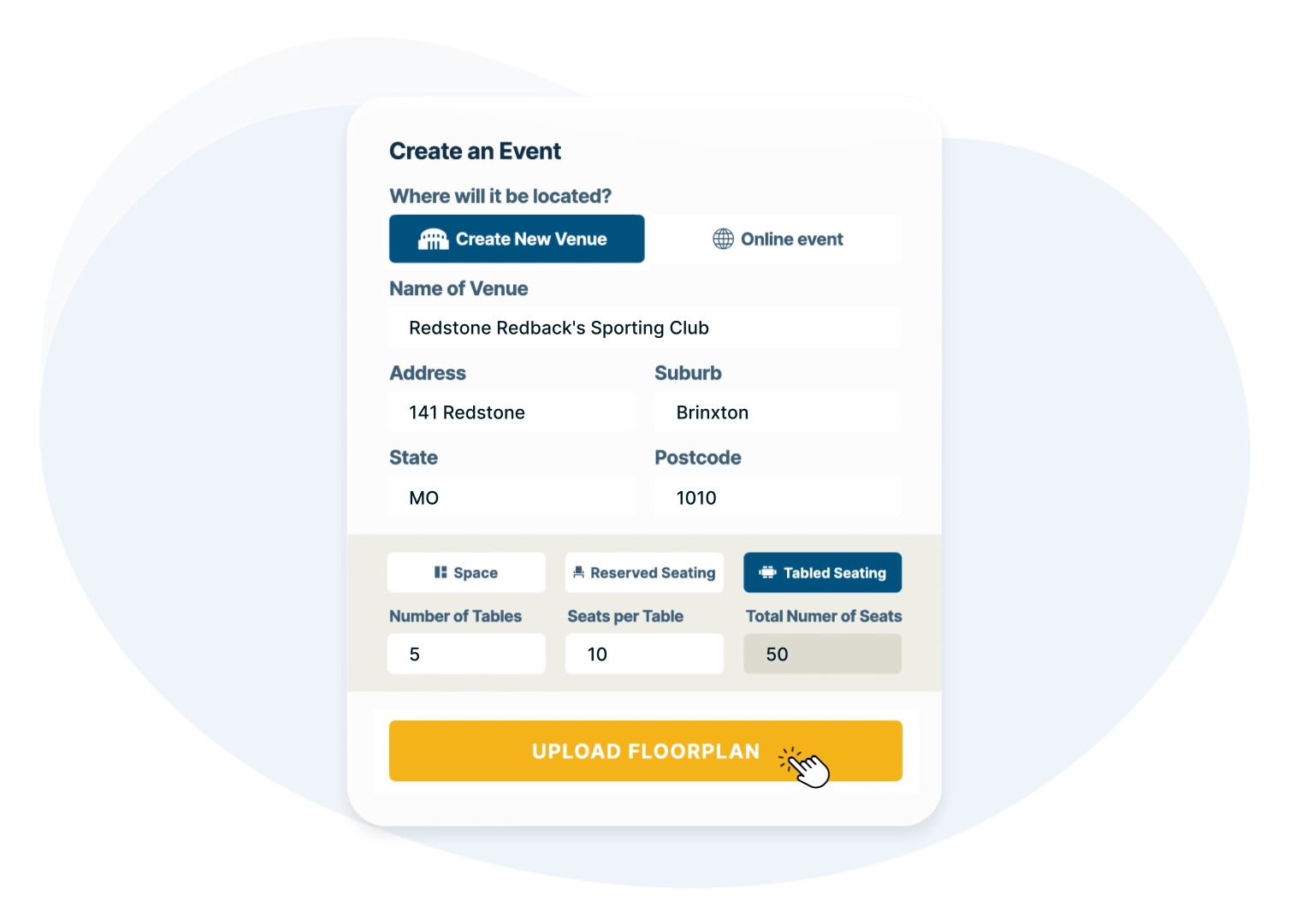 Simple & Easy to Set-up:
With our latest update - now you can create a tabled seated event bypassing the previous requirement to manually creating sections.  
Simply, input the number of tables, seats per table and you're done. Upload the floorplan for your ticket buyers to see where they're table is located and you're off to the races.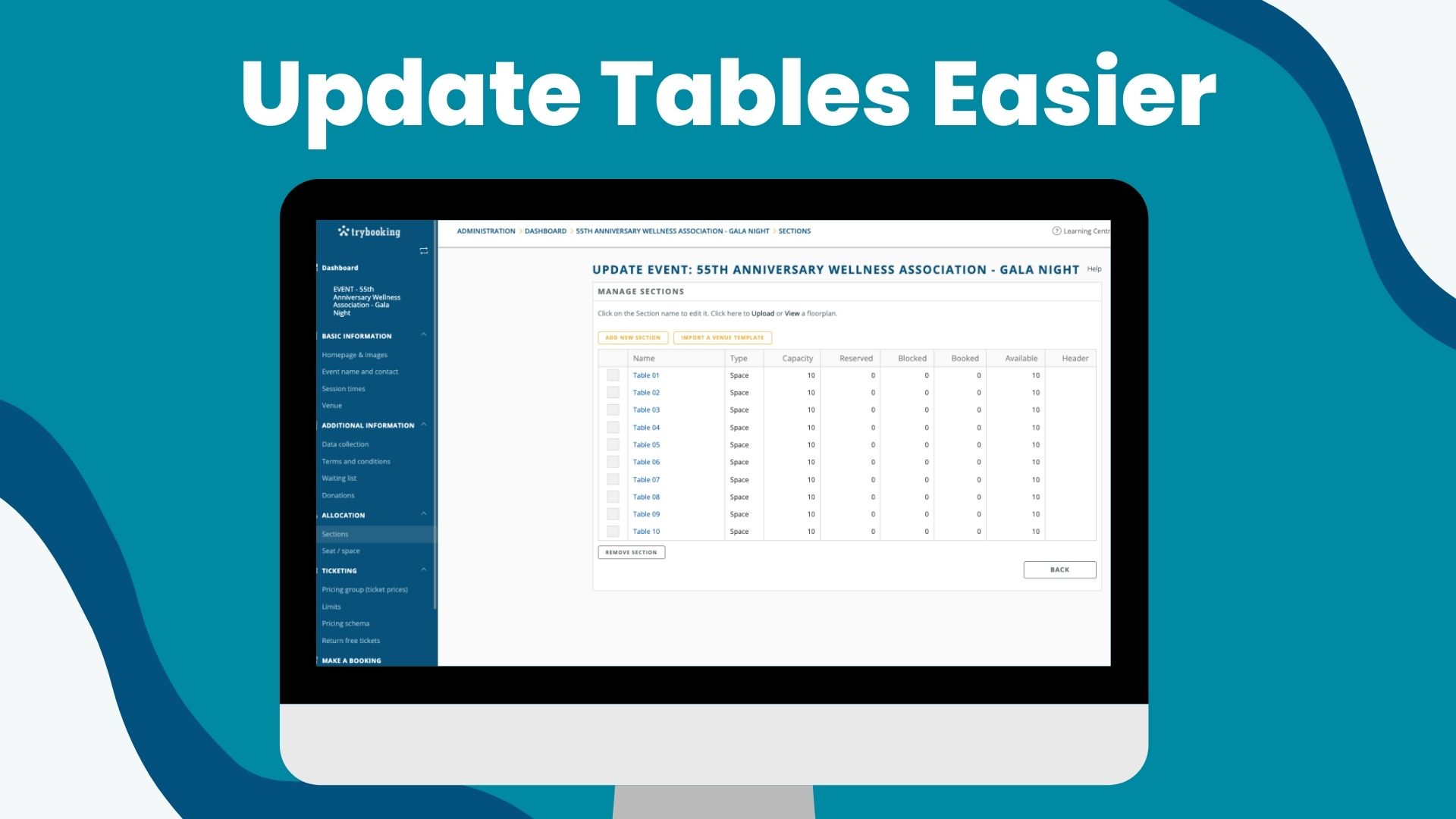 Update Your Tables Easier
Looking to make an update on your table after creating your event?
Head to the 'Allocation' tab on the left side of when in your event. Then click on 'Sections' to update your tables. You can choose to add new tables and provide new floorplans for your event.
There are 2 ways to add more tables after an event has been created:
Add a single table by choosing to copy an existing section setting
Add multiple tables all at once by leaving 'Copy settings' field blank and click next. Then it will then navigate you to Seating Details for you to enter the number of tables and seats you want.
Perfect if you wish to create reserve tabled seating for your venue.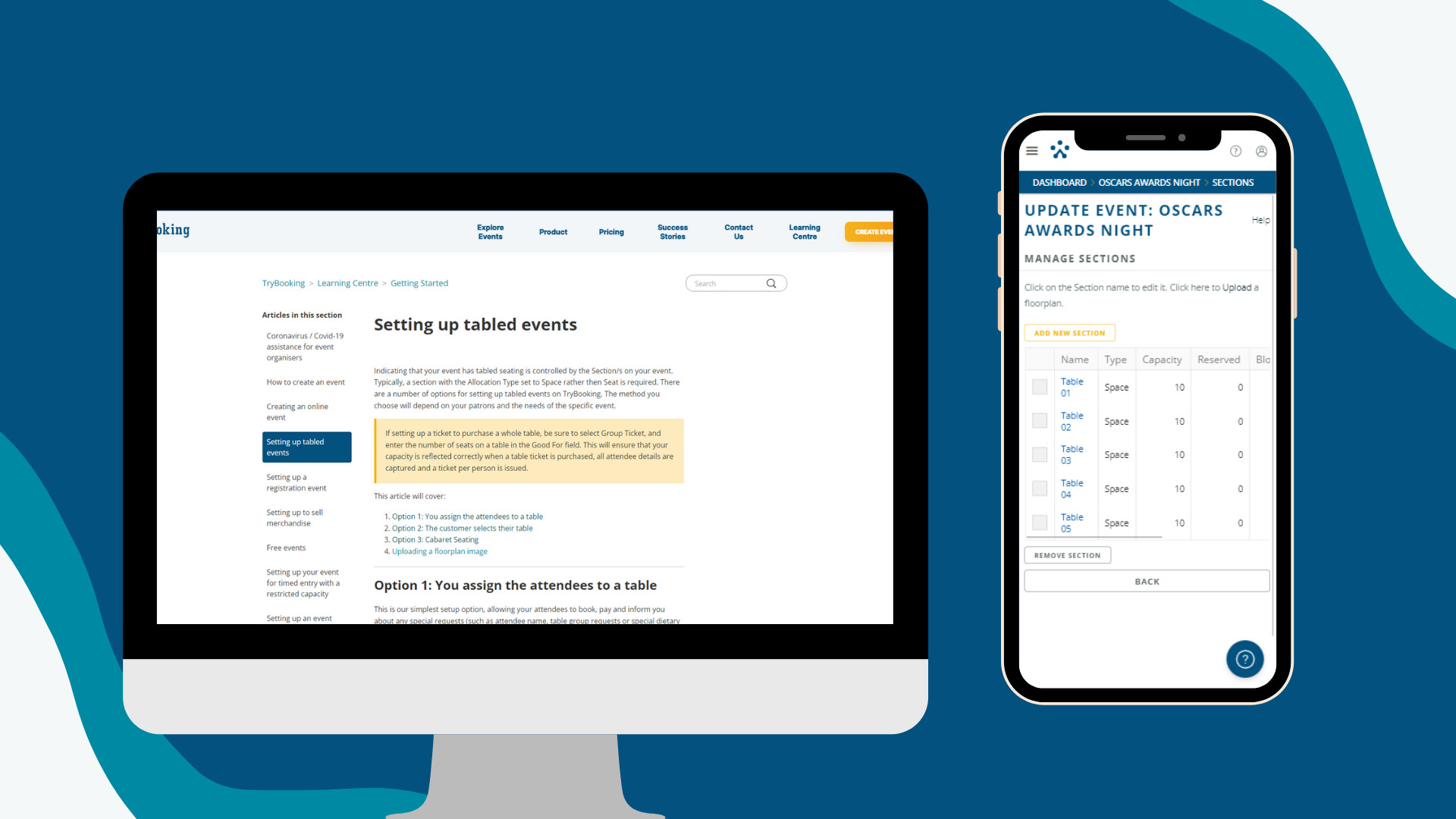 Want To Learn More?
We've just hit the top of the iceberg. There are plenty more creative and interesting ways to set up your table seating for your event in style that suits your venue.
For more in-depth knowledge on how to best use the new tabled seating update, check out our learning centre article today!
Thank you for reading,
TryBooking Team.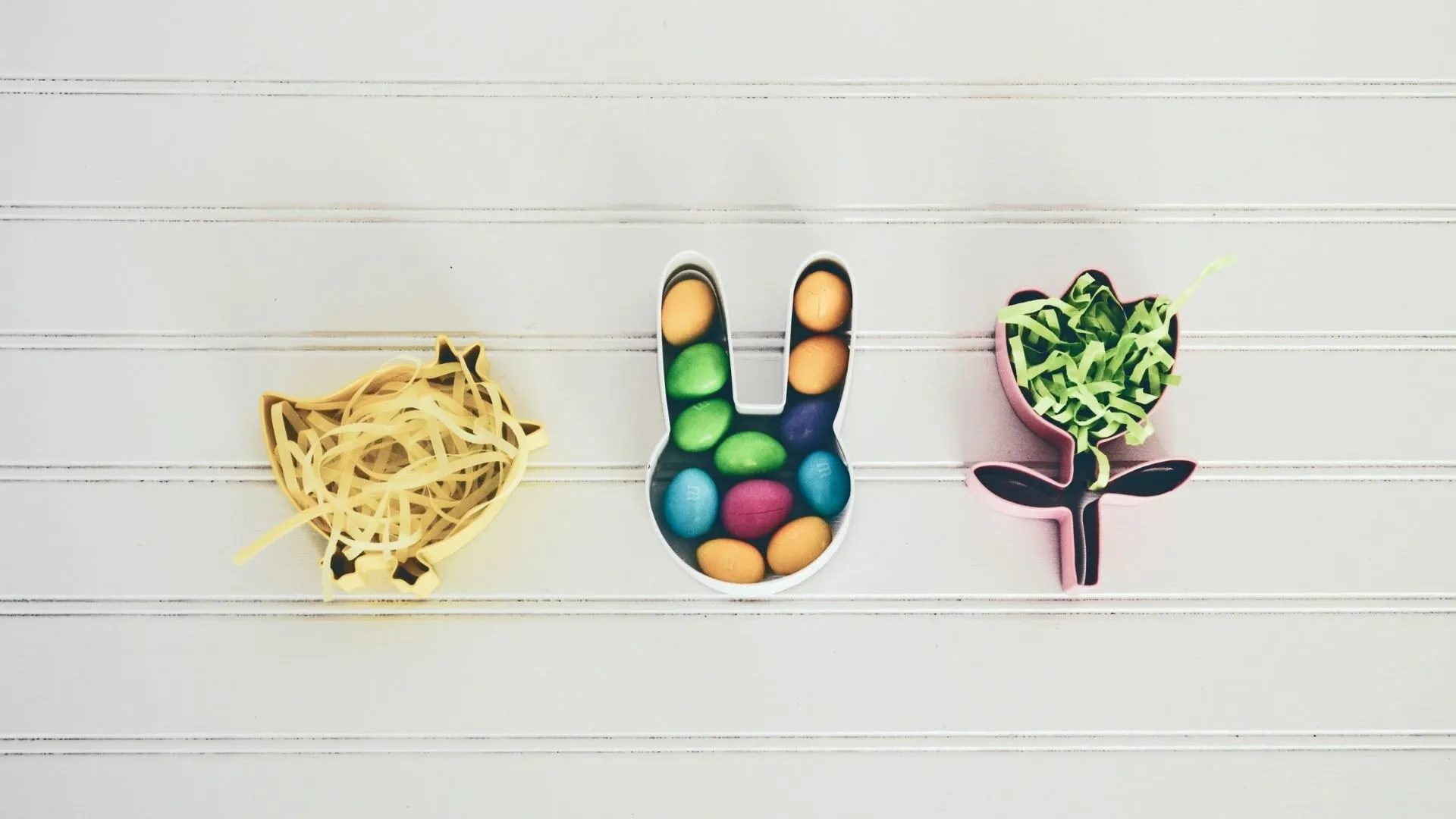 Easter Events for the Whole Family
Jun 17, 2022 · 1 min read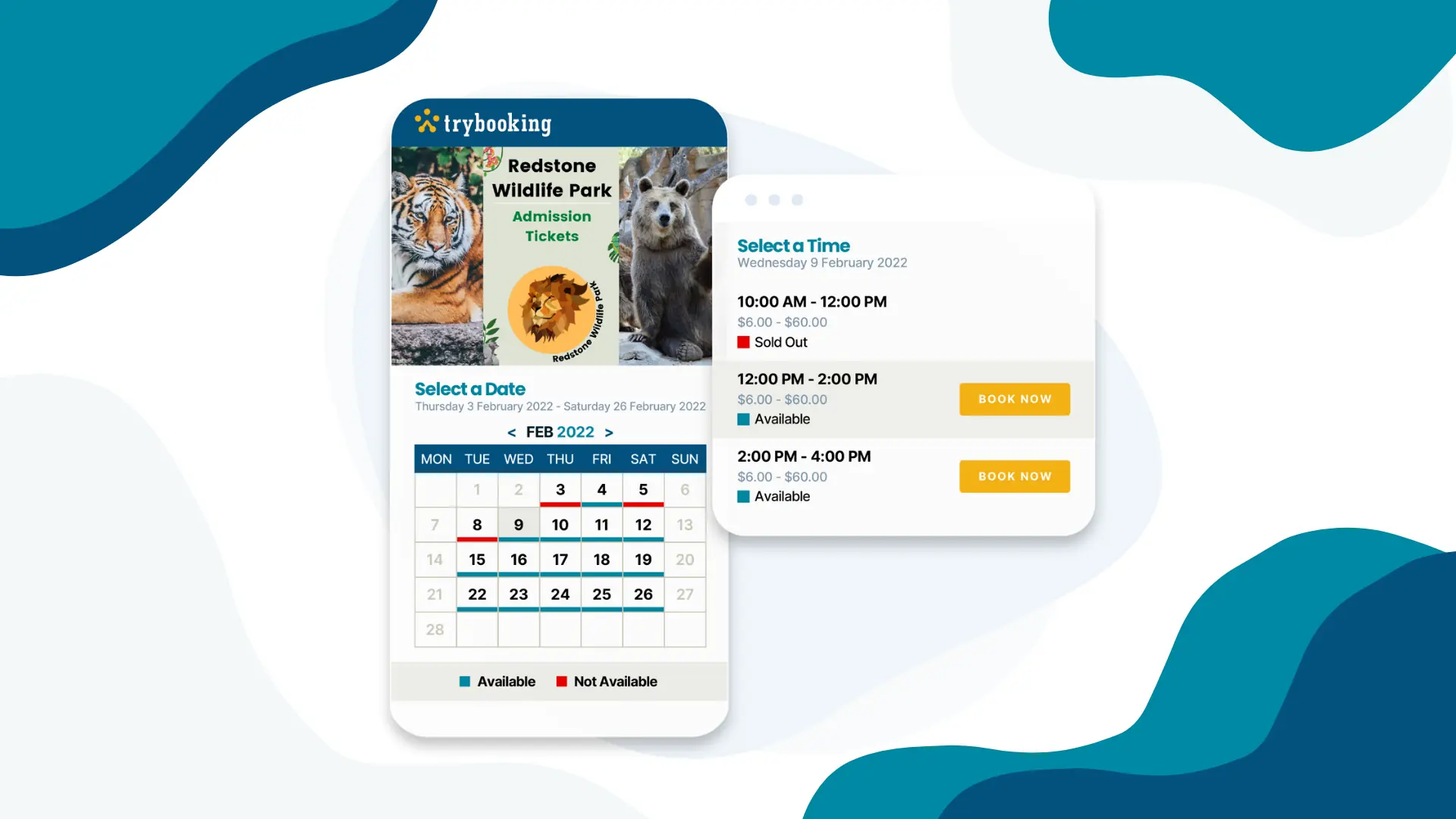 Change The Way Buyers Book With Calendar Display
Feb 09, 2022 · 1 min read