Jan 04, 2023 · 1 min read
How to Run An Event in 2023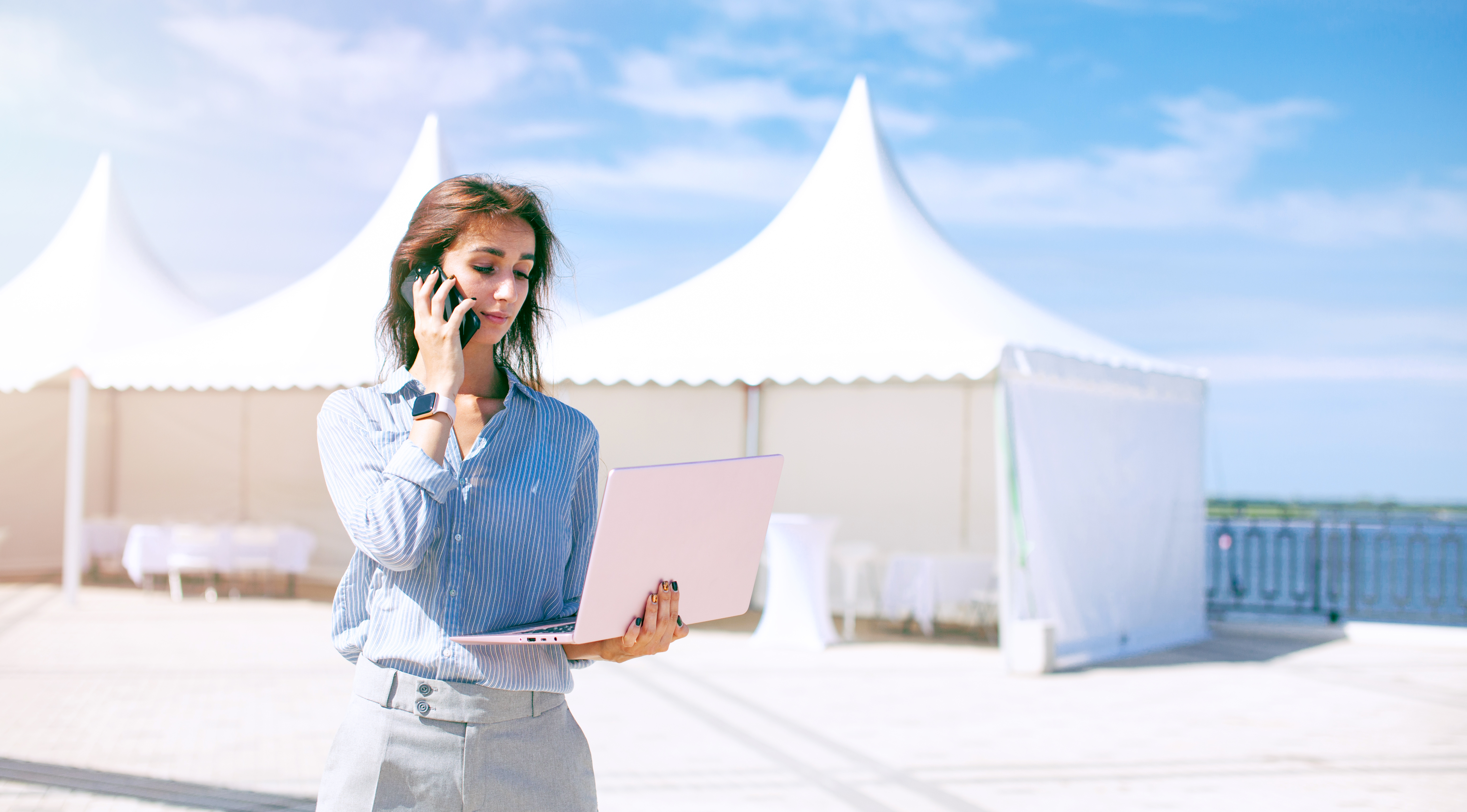 Whether you're a first time event host or an experienced professional, there's often an adrenaline rush when you think about planning and running your event.
There's a lot of work that goes into making sure everything runs smoothly - from choosing the perfect venue to making sure your guests can get in easily on the day. Planning can help make your event a great success - without it, everything can seem daunting and stressful.
Fortunately, we've been helping event organisers make their events a success for years. We've put together this guide to make planning and running your event a breeze - so you can get ahead of the curve, and enjoy your event!
Do your research
For any event organiser, it's important to start on the right foot and do your research. Knowing what your audience wants is the key to any successful event, so we'd start by doing some digging - was there an event last year? What did people think? Did people like the food, location and entertainment?
You can use tools such as Google Trends to help identify search trends throughout the year for certain keywords, so you can find the best time of year to host your event. For example, if you're planning a festival, looking at the search term "festivals UK" gives you a great place to start.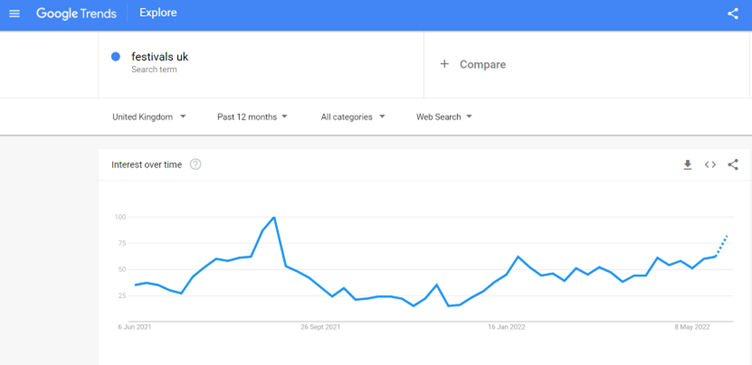 Make sure to ask the right questions for your audience, as this is the best way to prioritise what you need to arrange. For example, if your event is for younger children, you may want to check school holiday dates - whilst those planning a tribute evening may be paying more attention to the catering and drinks available.
Speaking of catering, it's worth considering the dietary requirements of your guests early on to make sure you can accommodate them. You could even make use of an online ticketing platform, such as TryBooking, so attendees can easily nominate their specific dietary requirements for catered events.
Once you've done your research, you're then ready to make some decisions…
Setting your budget
Before you start planning your event, you'll want to decide a budget. Planning ahead with your budget means that you can ensure that your guests have a great experience, and helps you prioritise your spend.
For most event organisers, there's two main sources of income - proceeds from ticket sales, and any money that you're putting into your event. Are you holding your event to make a profit, or to cover costs? Knowing how much you need to spend helps you price your tickets - with the list of things you'll want to consider including event catering, entertainment and decorations.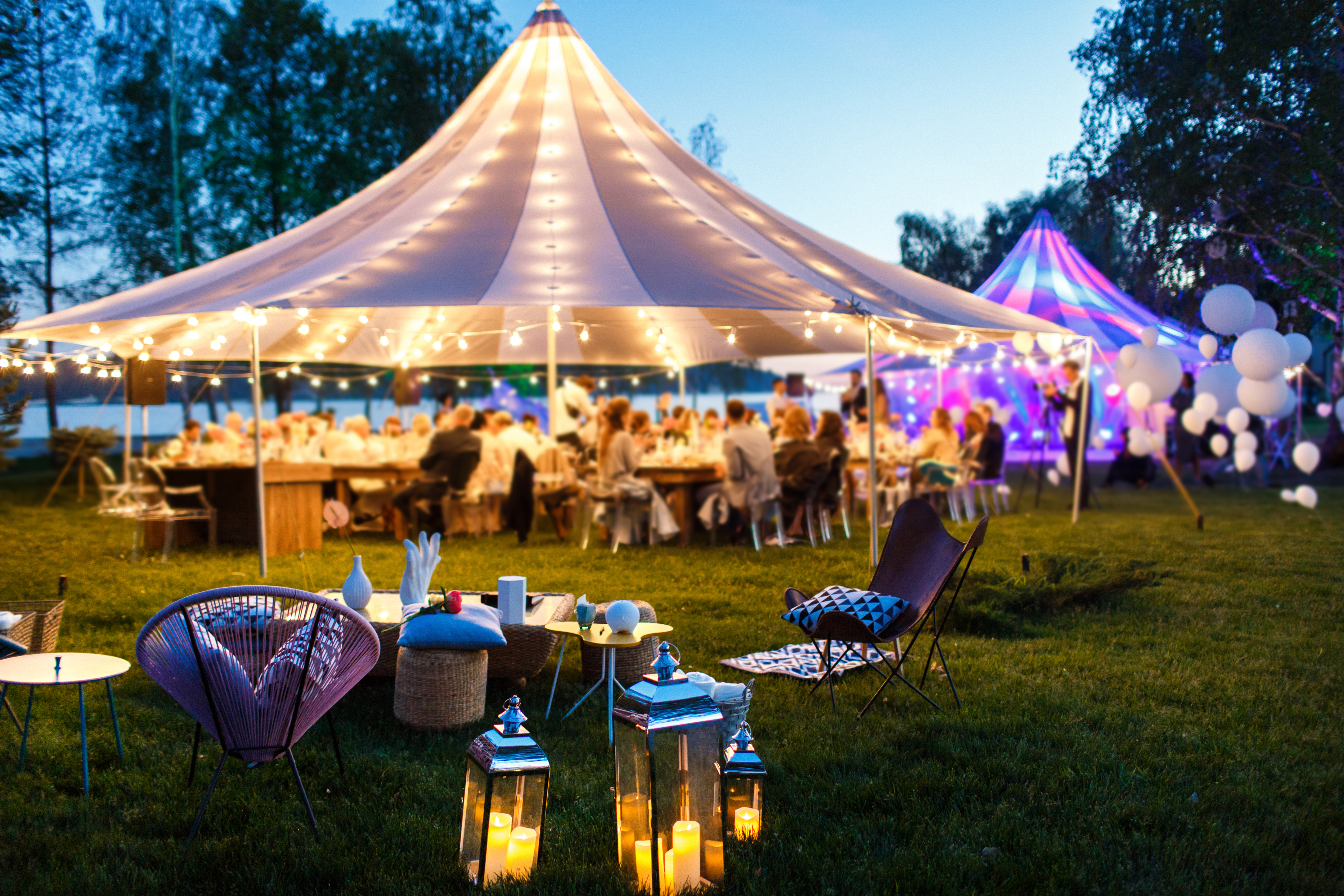 Choosing your venue
Once you've decided your budget, the first thing you'll want to get nailed down is your venue. Booking your venue early not only removes the stress of securing it at a later stage in the planning process, but can also help you decide other important details of your event including potential guests, catering and entertainment.
Your research should've given you an idea of what you're looking for in a venue. Some of the questions we'd recommend asking include:
How much capacity do you need?
When is the venue available?
What additional facilities does the venue have - such as a stage, or function rooms?
What payment is required (any deposits?)
Is the venue accessible?
What public transport options are available?
Does the venue have catering facilities?
If you're hosting an online event, the platform you choose matters! For example, if you're hosting a smaller networking session, you may want to choose a platform with features such as breakout rooms - whilst for larger events, you may want a platform that gives more mass participation features such as Q&As.
Structuring your event
Now you've sorted your venue, you're ready to start planning the content of your event. They say that every event is different - and one of the best ways to prepare is by knowing what's happening from an early stage through drafting a schedule. 
Knowing the full itinerary for your event from the beginning can remove a lot of stress out of the event planning process - whilst also making it easier for you to plan other details such as entertainment, catering or decorations.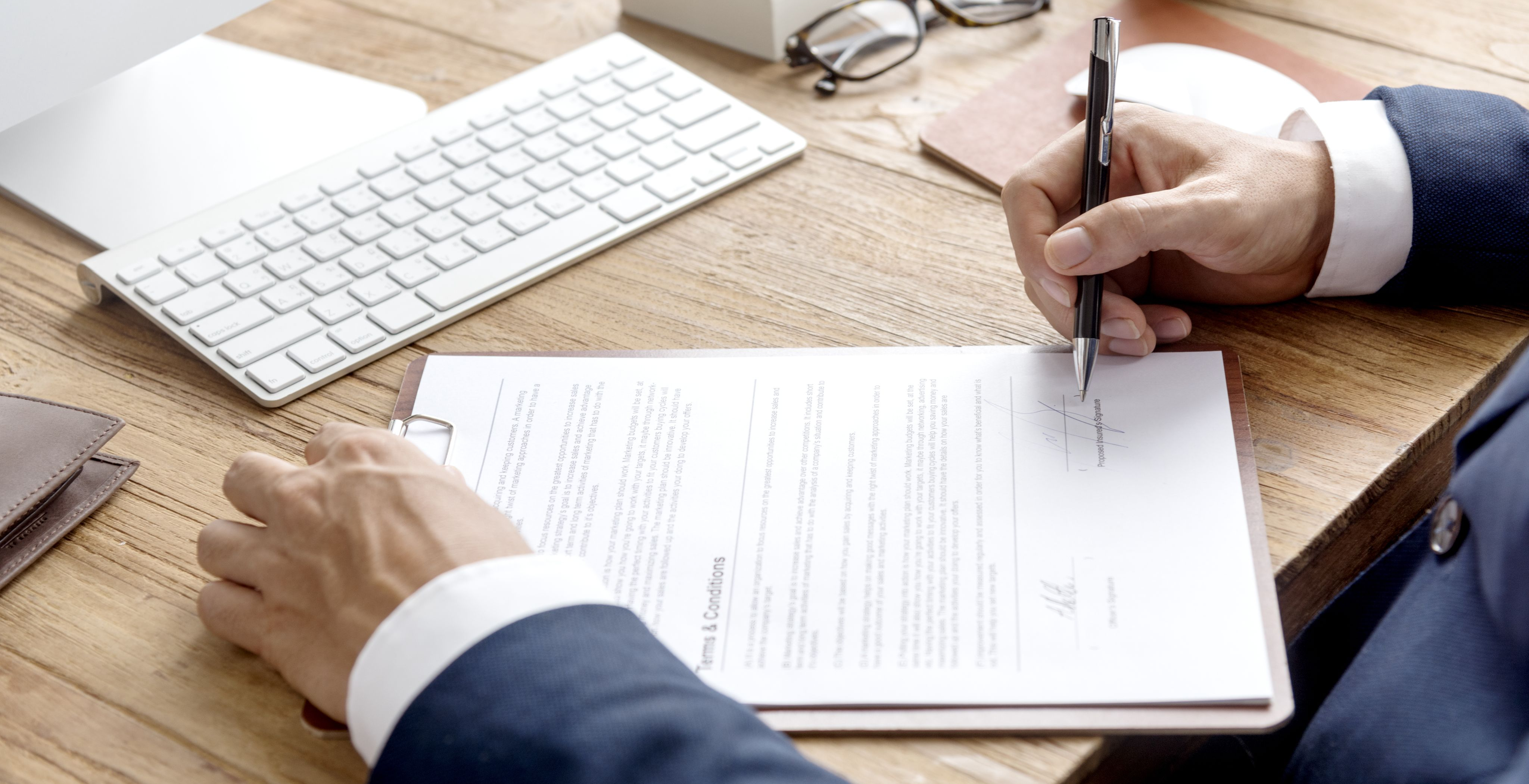 Book your suppliers
Once you've nailed down your event itinerary, you're ready to make final decisions regarding bookings for your event. This includes all your basics such as catering and entertainment to little extras such as decorations or even goodie bags.
When you make bookings for your event, you should always make sure you're prepared in case things go wrong. Consider all eventualities - from "What happens if my venue is flooded?" to "My star guest has had to cancel, what now?". We would always recommend that you have contingency plans at the ready - from refundable deposits from suppliers where possible, or event insurance to cover you as an event organiser if things go wrong.
Getting ready to sell tickets
Now that you've planned your event and secured the important elements, you're ready to start selling tickets. An online booking system such as TryBooking can help save you a lot of time creating an event page (which is easy to make look good!) and make purchasing tickets easy for your guests.
When considering your tickets and ticket prices, it's important to consider all the options available - such as early bird prices or discount codes. If you're using TryBooking, you can introduce additional offers at any time, with handy real time reports to guide you.
Most online ticketing platforms also allow you to set your own terms and conditions - and we'd strongly recommend you use this to clarify any policies you have on refunds or codes of conduct. These policies don't only protect your guests - but also yourself as an event organiser.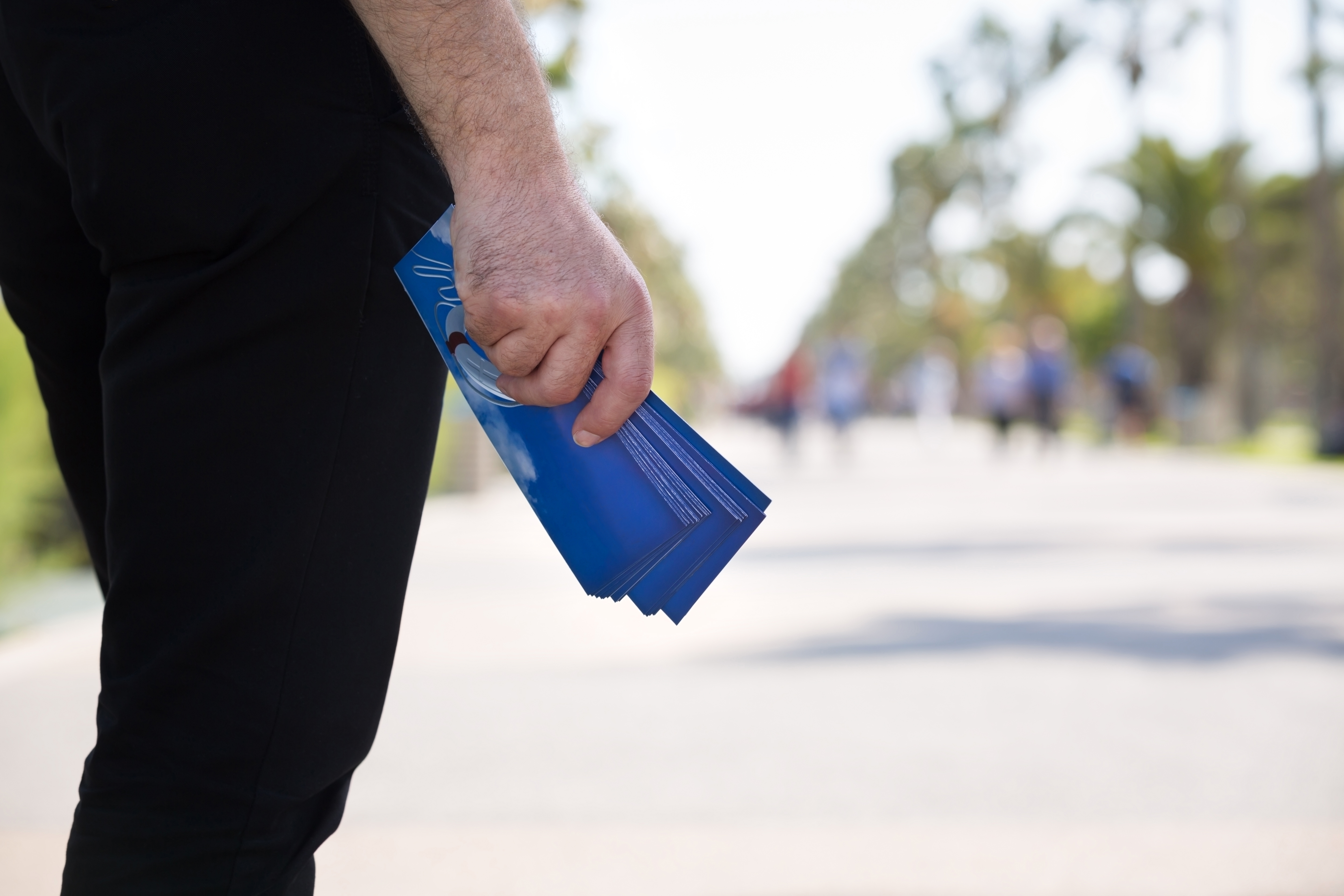 Start spreading the word!
Once you've sorted your ticketing, you're ready to start spreading the word about your event! If you're ticketing your event using TryBooking, we've got plenty of tools to help you promote and run your event - including integrating our booking page into your website, and easy email communications so you can keep your guests in the loop and build the momentum.
Whilst every event is different, our guide on How To Market Your Event also has plenty of tips and tricks on how to promote your event using social media, paid advertising and search engine optimisation. There's also the good old fashioned marketing techniques of posters and flyers!
If you're running a larger event, you may also want to seek the support of a digital marketing agency to help you expand your potential audience and make the most from your ticket sales.
Delegate, delegate, delegate
Gather a team of helpers to spread responsibility and make the event easier. Potential roles you may need to delegate include scanning attendee tickets or ensuring guests are where they need to be. Don't be afraid to ask for help if you're struggling - and share important information with your team early on so they can help you make things run smoothly.
Don't forget your last few checks
It's almost inevitable that things will sneak up on you at the last minute when planning events. Before you start, make sure to check over the finer details - whether they're just having a spare copy of your attendee report or making sure you haven't forgotten to allocate a guest a space. 
If you're running a large event, holding a trial run can be a terrific way to ensure a successful event. If this isn't possible, make sure to note any important points from similar events from previous organisers, and adapt these to your plan.
An event running sheet can be a great tool to keep your event running smoothly on the day, too - but don't forget to share these with your team!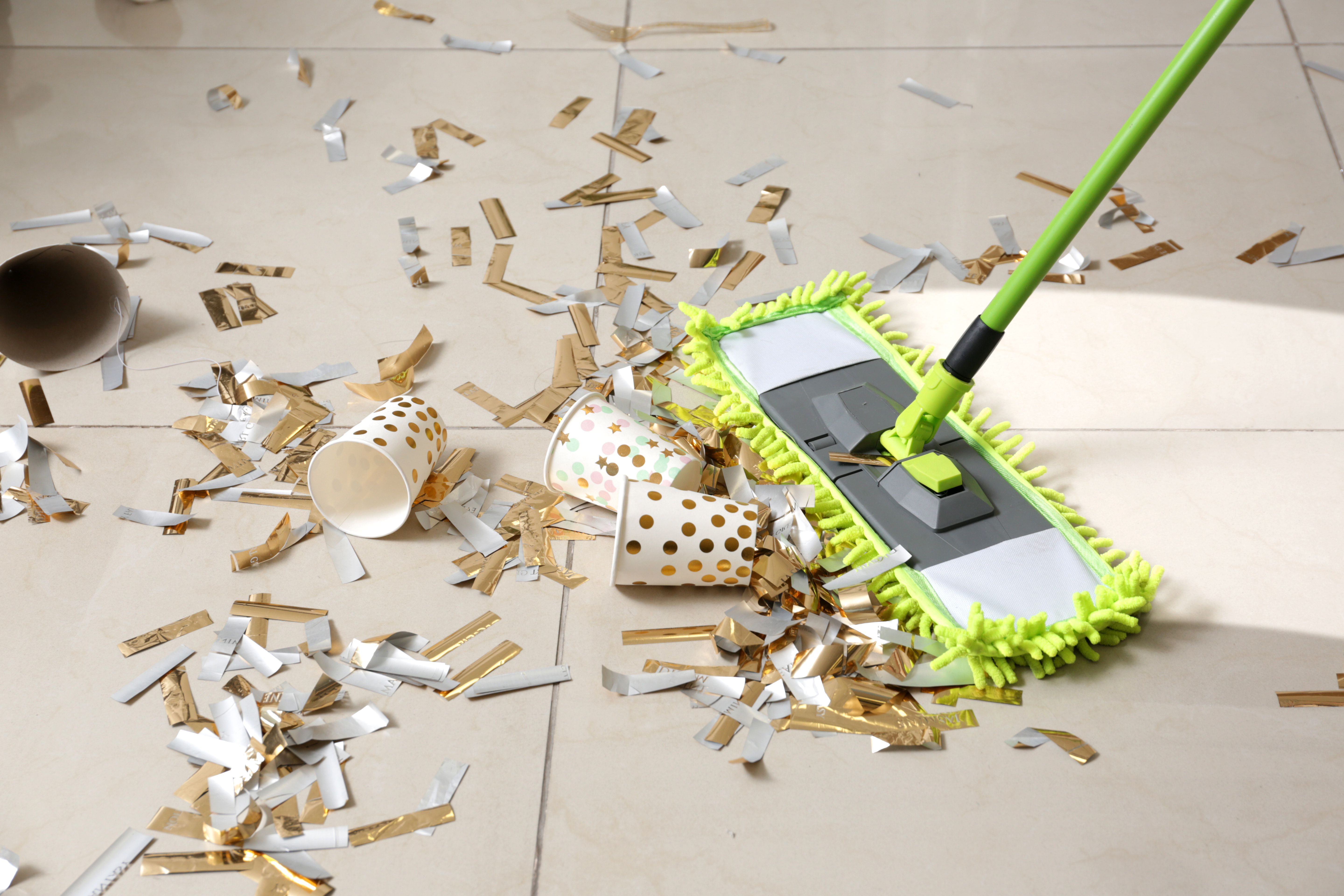 After your event
Once your event is over, you'll probably feel a sigh of relief! Don't forget to look back at what you've learnt from your event so you can learn for the future - ironing out issues from past events is a great way to improve the experience even further.
If you're using TryBooking, you've also got access to loads of information about ticket sales, including where your guests have found you and when you sold the most tickets. Looking back at all this information can help you get a head start on planning your next event.
So, there you have it - our guide on how to run a successful event.We'll be sharing more tips on how to plan and create the best events throughout the year, so stay tuned to our blog.
If you're looking for a ticketing platform, TryBooking is packed full of features to help you with all your event planning needs, making it easy to organise your event with an affordable ticketing solution.
If you need any help getting started, our friendly Customer Service team can help with ideas - or even just a quick once over! Just drop us an email or give us a call on 0333 344 3477.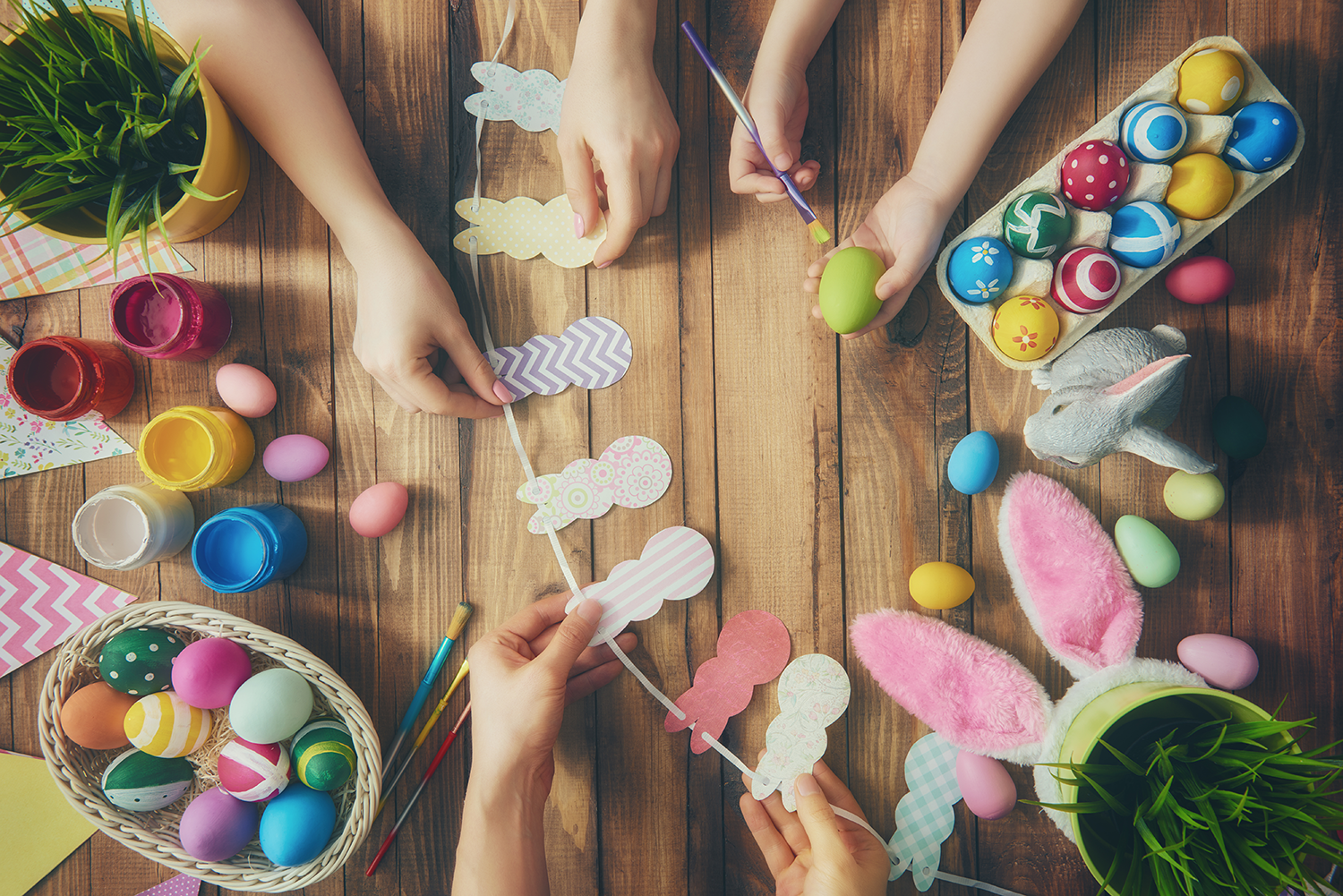 7 Eggsellent Event Ideas To Celebrate Easter
Jan 10, 2023 · 1 min read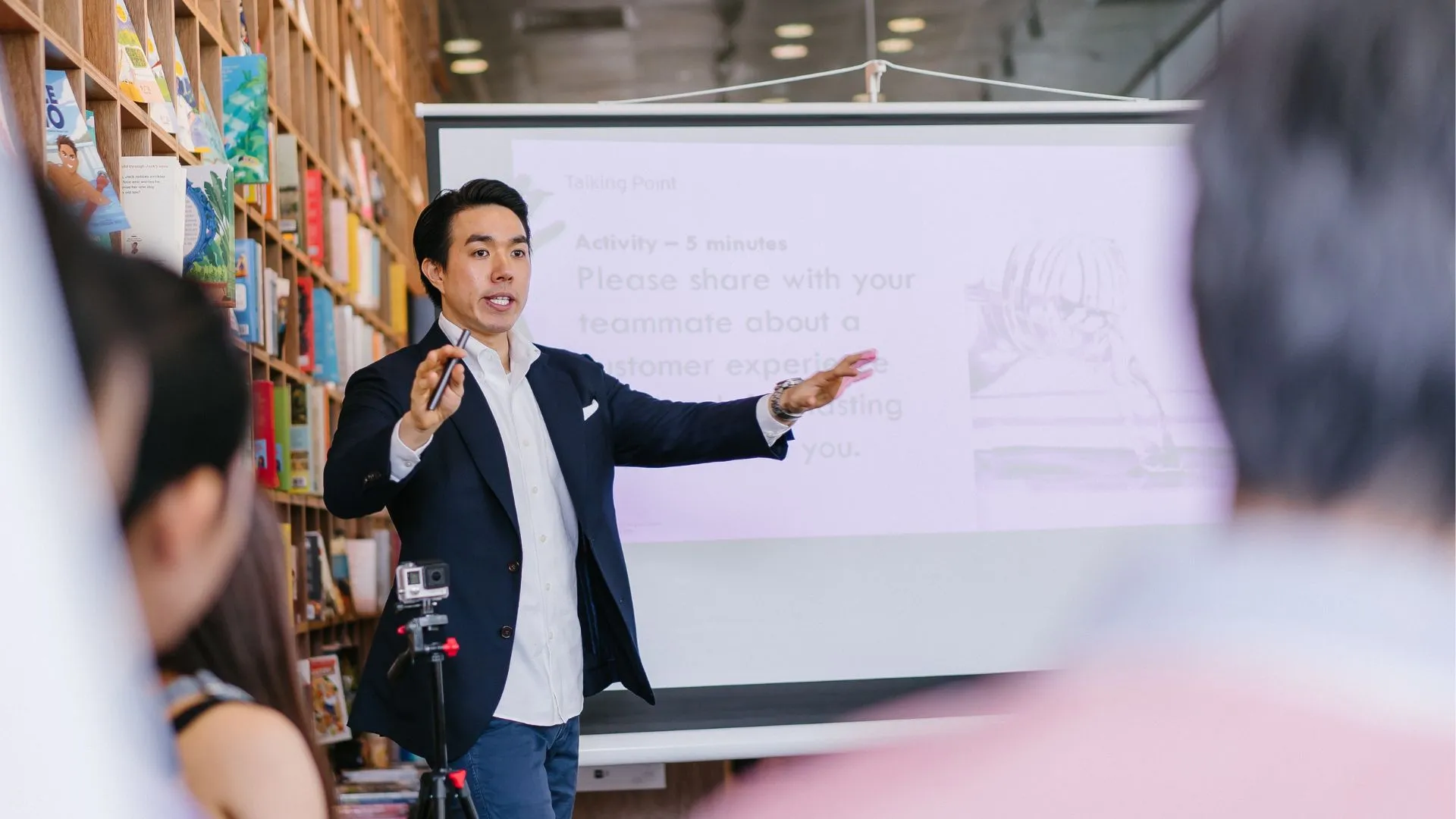 4 Ways Our Custom Form Update Helps Deliver Exceptional Events
Nov 03, 2022 · 1 min read