Aug 16, 2022 · 1 min read
How To Market An Event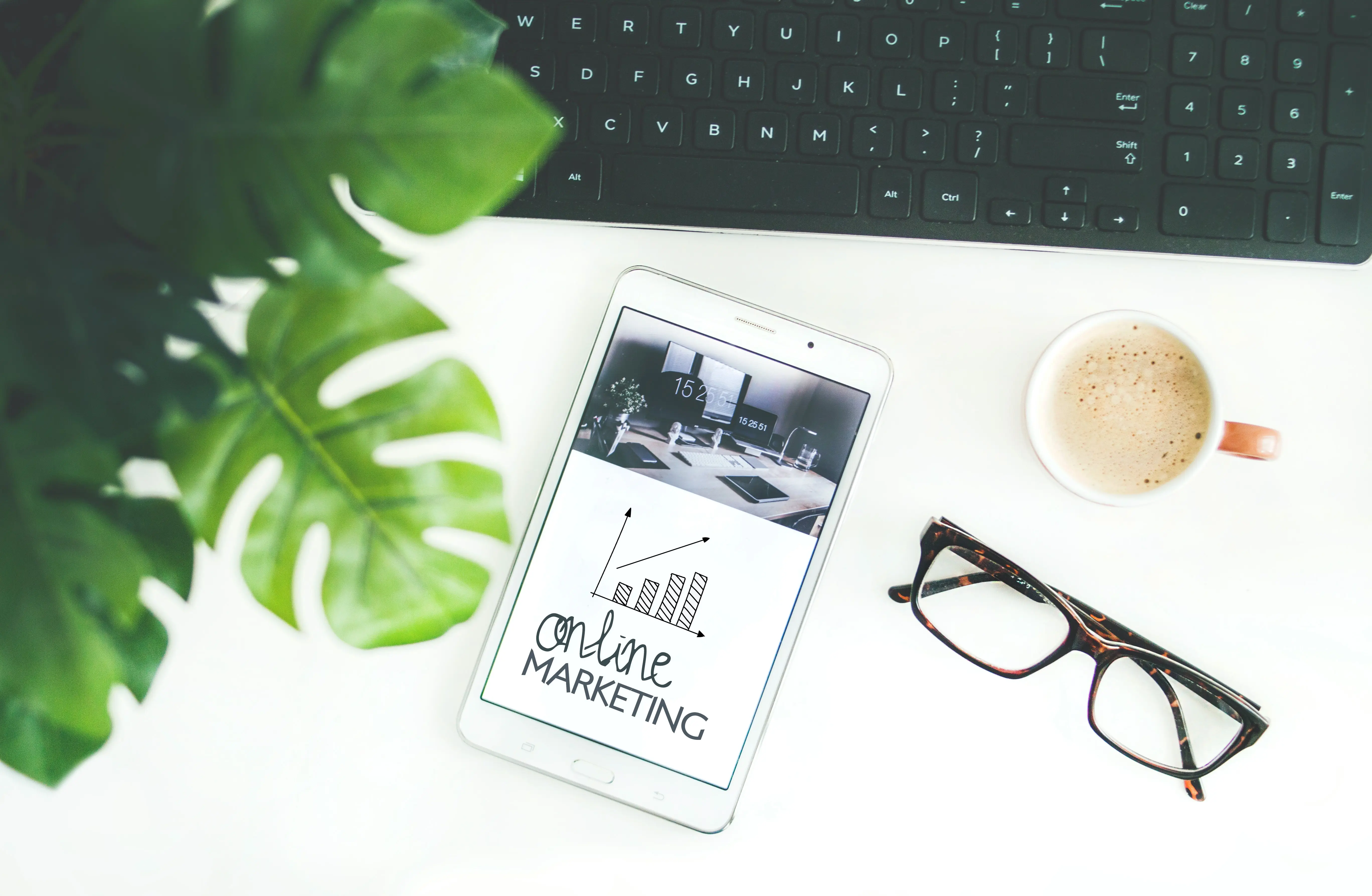 How to Market an Event in 2022

At TryBooking, one of the questions we hear the most is how to market an event to make sure it's a successful one.
It's a question that all event organisers ask – whether it's their first event ever, or a seasoned event planner. You've got your amazing idea – but what's next?
In this guide, we'll introduce you to the world of event marketing, and help you to navigate the myriad of technical terms and introduce you to new tools to help make your event the best yet.
Who is your event for?
One of the first things to consider is the audience for your event, and when is the best time for your event to take place.
You can use tools such as Google Trends to help you understand search trends at specific times of year for certain keywords. Below is an example of festivals UK, but you can use other keyword search terms.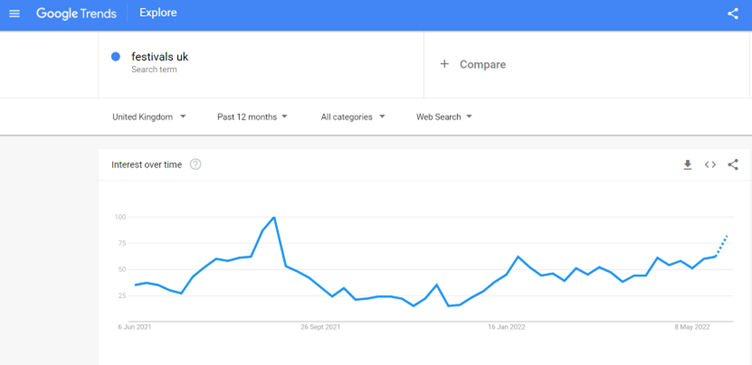 Website
The first thing you need to consider when running an event is your website and what the purpose of that website will be. Having a website gives you access to a whole suite of marketing tools that you simply wouldn't be able to benefit from otherwise.
Consider what website platform you want to showcase your event on. We have listed some popular options below.
The size of your event will impact on the size of investment you want to make into creating a website. If it's a small event, you might want to use self-build platforms like Wix. If it's a larger event that maybe runs annually, then you may wish to consider Umbraco.
Ticketing Platform
There are a whole range of ticketing platforms on the market, and it can be overwhelming knowing which one to select. A few things you need to consider when selecting a ticketing platform for your event are listed here:
Where is your data stored and are they GDPR compliant?
Where are the customer service team based and how accessible are they?
Are the pricing and fees transparent on their website?
Does the functionality of the platform match with the requirements of your event?
Are there any hidden charges for features like seating plans, for example?
Organic Search – SEO
SEO stands for Search Engine Optimisation and is a range of techniques that help people find you when they are doing a Google search, or using a similar search engine, for your event.
Getting your SEO right on your website is vital if you want your event to be found online and is an important part of your marketing strategy.  
Meta Titles
Your meta title is a key component to getting found online. Within certain website platforms you would normally have access to implement meta titles page by page.
Let's say you're running a festival website and the events are based in Manchester.
The keywords you would want to rank for are: "Festivals in Manchester", for your main website.
You would then make that your main keyword focus, so your meta title might then look something like;
"Festivals In Manchester | Company Name".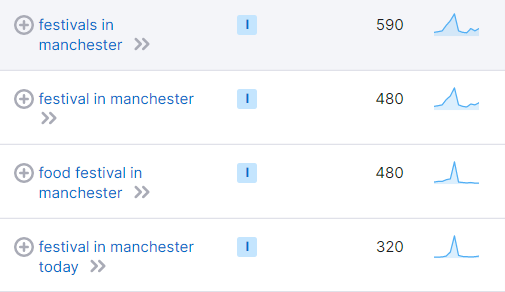 Any further pages on your website would have a different meta title to this one. The same logic applies for other industries, whether that is school events, sports events, charity events or conference events, you would use this same methodology.
There are some free tools you can use to find out how much search volume a keyword might have to help you identify which keywords you might want to rank for.
These include Google Keyword Planner and also Wordstream which has free online tool that you can use.
Meta Description
Your website meta description should be 150-160 characters long and is something that you add to each page on your site, to help that page rank for the organic search term, but also to give you an opportunity to sell your product.
Google, and other search engines, use your meta description in most instances on your organic listing.
For example, your meta description might look like:
"Manchester Music Festival is the UK's largest outdoor festival event | 200 Acts | 20,000 People | 3 Day Event | Book Now"
This can be applied to any industry. Think about using some of the key selling points of your event and implementing them within your meta description. The more engaging your copy is, the more likely the click through rate will increase.
H1 Tags
The 'H' stands for header and a 'H1 tag' is the main header tag. There are a range of H tags you can use on your website.
This is an opportunity to have a variation of your main keyword, for example, where we used, "festivals in Manchester", in our earlier example, your H1 tag might read "Manchester Festivals" instead.
This gives you an opportunity to rank for both variations of the keyword search term.
On-page Content
There are a range of considerations when thinking about on-page content for your website.
Key selling points
Key information about the event
Pricing
SEO
Clear CTA (call to action)
You need to make sure that all the information about your event is clear and transparent and be careful to not put barriers in the way of people purchasing.
It is also a good idea to make sure that you write approximately 300 words of content, as Google may not reward your page as well as your competitors if you write more or less than this.
An easy way to check this is to simply do an online search for your keyword to find your keyword competitors and check the depth and quality of the content they have written.
On-page content is another great way of increasing keyword density - the volume of keywords your website ranks you for organically. Use the keyword research tools above and consider implementing some of the other relevant keywords into your content.
For some of your research around keywords, you might want to change your search criteria, for instance, just using the term 'music festival', dropping the location to help build that keyword density.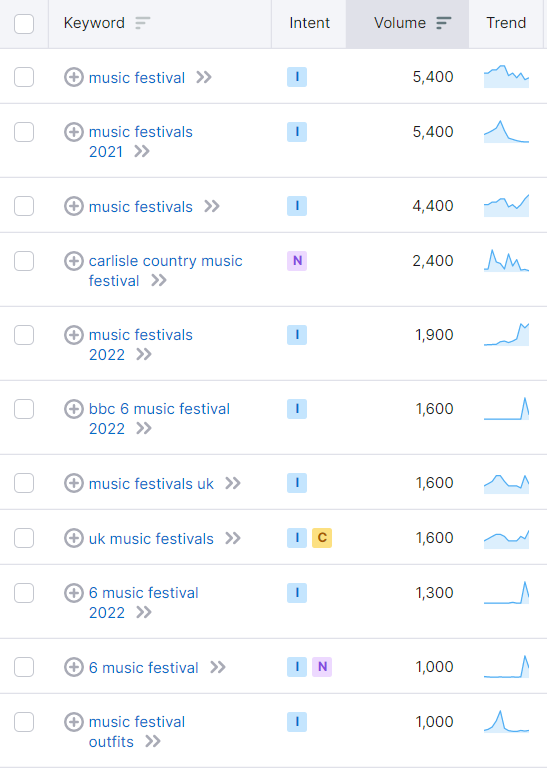 We would recommend that your contact information is always clear, either in the footer of your website or on each page, so that you are giving your customers the opportunity to engage with you if they have any questions.
Google have a great blog on SEO which might help you to understand some of the basics; https://developers.google.com/search/blog.
MOZ also have a great guide to help you; https://moz.com/beginners-guide-to-seo.
If you don't have the time to do some of the marketing for your event, you could consider using a digital marketing agency to help with this instead.
Paid Media – Google
Part of planning how to market your event includes what channels can you use to promote it. Google Adwords is a great platform to help reach new customers.
We have listed below a few things to consider when using paid for platforms when promoting an event.
Budget
Expected ROI
Audience demographic
Audience location
Keyword targeting
Ad copy
Using paid media to market your event in this sector, you will need to run ad campaigns with www.ads.google.com and use the campaign type 'search campaigns'. You will need to have an account with Google Ads before being able to set these up.
Google has a range of bidding options, which include both automated and manual, and you'll need to consider which is the right option for you and your event. The automated options are where you let Google decide the cost per click, via its AI, to try and achieve the metrics you set in one of the below options.
Target CPA – (cost per acquisition)
Target ROAS – (return on ad spend)
Maximise clicks
Maximise conversions
Maximise conversion value
Target impression share
Another option is to have manual control over the account in terms of bidding options. For this you could use cost per click, where you set a maximum value that you're willing to pay for each click.
If you are an established event and you already have a good database, you can use Google's lookalike audience. This is where you upload your database and Google will look for people of a similar demographic who are potentially more likely to purchase.



Social Media – Facebook
There are a range of options to help market your event on Facebook.
Organic
Posts
Stories
Facebook page
Groups
Create an event
Creating a Facebook page for your company is the first thing that anyone wanting to promote an event on Facebook should do. Once you have done that, you have the option of using all the free features Facebook offers, which includes posts and stories.
Create engaging content. Use tools like www.canva.com to assist in the creation of your assets so they look more professional. Use relevant # in your content that are relatable to your event. Use Facebook as your page to comment on other people's posts who might be interested in attending your event. Use stories to help build some anticipation around the event. For example:
Surprise guest announced soon!
Limit tickets available!
Pre-sale ends soon!
Join Facebook groups that have audiences similar to your own. For instance, if you're looking at how to market an event in the conference sector, join business groups and become active in the conversations in those groups.
Make sure you create the event in Facebook itself and link this back to your event ticketing platform. Simply follow the following instructions.
Click the 'events' tab in the left-hand menu on your news feed
Click 'create a new event' and then click 'in person'
Add the details and simply tap to create the event
This gives you a great opportunity of sharing your event via your Facebook platform.
Finally, think about running a competition to win tickets to your event, using your website as the point of entry, so you can capture potential attendee data which you can then remarket to. If your website doesn't have this capability, there are some great competition platforms like www.gleam.io that can help you achieve this.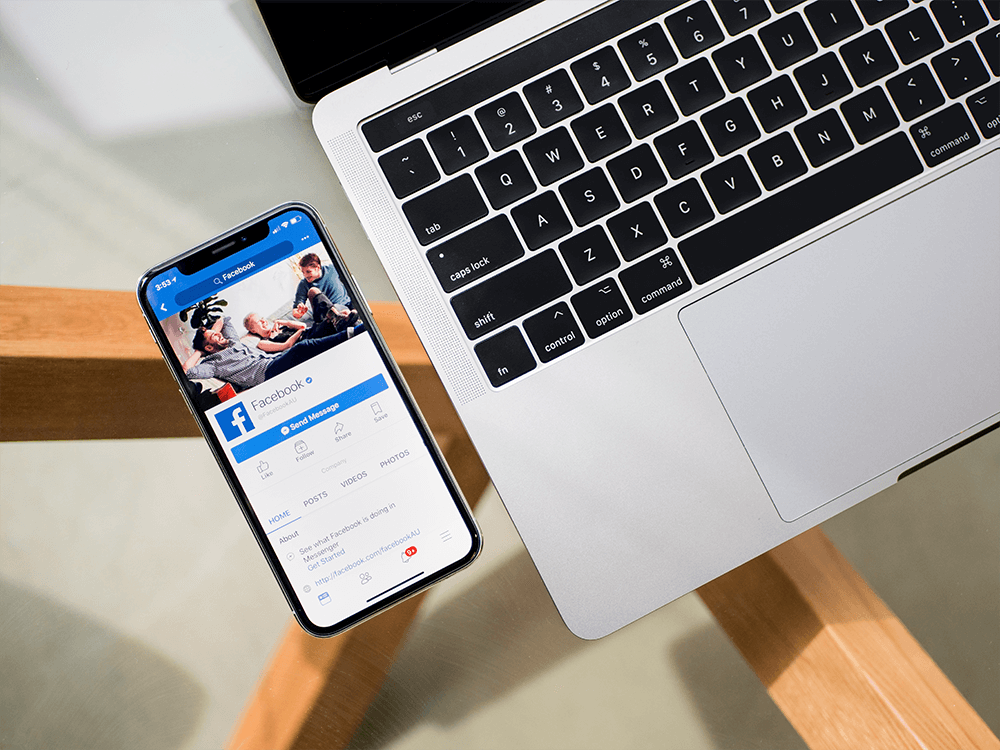 Facebook Paid Media
Like most social media platforms, there are paid options to help promote your brand or help you market your event and Facebook is no exception to this. There are two main options.
The first option is:
This is the most simplistic way of expanding the reach of a post that you have made. You can select your audience, budget what you want to spend and pick the locations you want your boosted post to be displayed to for your event. A top tip here is to target a location range that is travelable for people attending your event.
The second options is Facebook Ads Manager, which is used in a much more sophisticated way than boosting a post. It has similar range of advertising options to Google Ad words, except it is based on interest targeting rather than keyword targeting, https://www.facebook.com/business/tools/ads-manager.
This gives you the option of various variables within the campaign.
Setting multiple ads per campaign
A/B testing
Audience targeting – for instance selecting those that are interested in events, festivals etc.
Location targeting
Budgets
Campaign objectives – brand awareness, conversions etc.
To be able to use Facebook Ads Manager, you will also need a Facebook Business Manager account and you will need to implement a Facebook Pixel into your website. https://www.facebook.com/business/learn/facebook-ads-pixel
This is what Facebook use to track visitors to your website and any conversions.
Other options to consider when using Facebook Ads Manager are lookalike audiences, where you upload your current customer data and then Facebook will find audiences like this. Also consider Facebook retargeting, where Facebook will retarget customers who have previously been on your website.
Instagram – Paid and Organic
Instagram has a range of non-paid for options to help promote your event.
Reels
Stories
Lives
Posts
Using Instagram to market your event is a great option. Instagram posts should be used to showcase the best of your business, always using relevant hashtags.
Stories and reels are wonderful ways of communicating to your audience about up and coming events, creating some buzz around them. Lives are an even better way of building anticipation, holding interviews, announcing anything special about your event, like pre-sale and competitions.
Make sure you build marketing around this via other channels to help raise awareness of this marketing activity.
Think about creating video content over static content, if you can, as it has better engagement rates.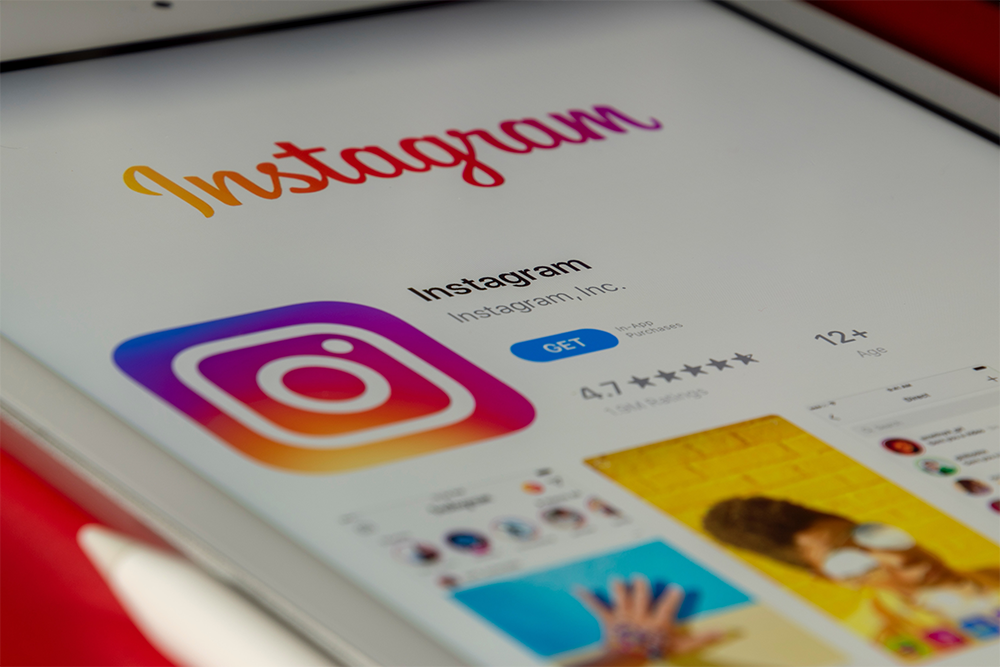 To help grow your audience on Instagram, make sure you are active regularly. Search hashtags using the search feature.
If you're running a festival maybe look for people who have used the hashtag "festival" and then change the search to those most recently. You can then go through and start liking and commenting on their content, as they are potentially people who will engage with your content.
Like Facebook, Instagram also has a paid option for marketing and as Facebook owns Instagram, you can manage all your Instagram advertising via the Facebook Business Manager, using all the same options that Facebook has in terms of audience segmentation and bidding variables. https://business.instagram.com/advertising
There is the option to boost a post on Instagram. Like Facebook, this is a less sophisticated way of running a paid campaign on Instagram and it doesn't require the Facebook pixel to be installed on your website.
We would recommend running Facebook and Instagram paid media in tandem with each other to help engage your audience through multiple touch points.
Twitter
Twitter isn't the right platform for every sector, just like any social media platform, so always select the ones that align with your audience and budgets.
When using Twitter to find potential customers for your event, search hashtags that are relevant to your sector and engage with content from people who are active in those sectors. Look at posting content around trends in your industry, to ensure your content has a better opportunity of getting seen.
Twitter also has a paid for option https://business.twitter.com/ with a range of options. See below some of the things you will want to consider when setting up a Twitter campaign.
Budget
Objective
Audience
Campaign type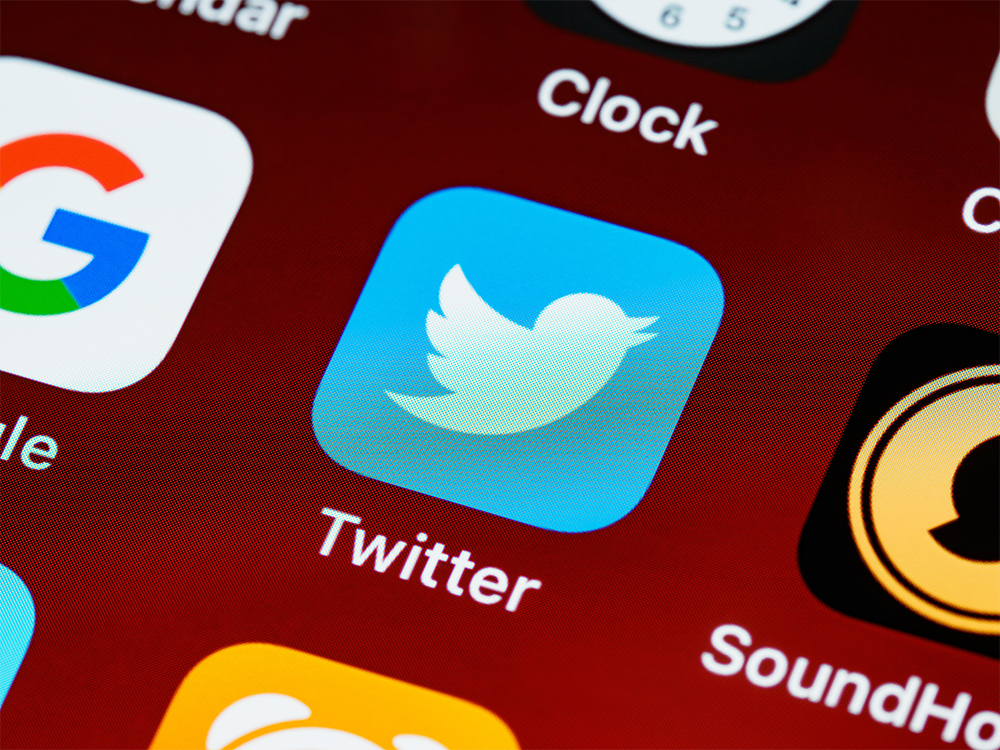 Budget
Set a clear, defined budget that you would like to spend for the length of your campaign. Think about what return on investment you would like to see from that budget spend and monitor the campaigns performance.
Objective
What is the objective of your Twitter campaign to market your event? Are you looking for clicks to your website? Are you wanting to increase conversions? Are you wanting people to start a conversation? Are you wanting to reach as many people as possible?
Audience
Think about the audience you want to target, the location of that audience, the demographic of that audience, interest of that audience and conversation targeting. Twitter has a range of highly advanced target options within their paid media platform.
Then finally, the type of campaign you want to run.
Video views
Pre-roll vies
App installs
Website traffic
Engagements
Followers
Once you have decided, you can set how much you want to bid for each action, what the creative looks like and what the content looks like. Always look to use visually engaging content to help your audience engage with your ads.
Snapchat – Paid and Organic
Snapchat is a messaging and camera app that connects people to their friends, no matter your location. Snapchat isn't the right platform for all events, but one type of event where it does really come into its own is festivals.
With features like AR and filters, it adds an edge that other social platforms don't have the capability to do.  
Snapchat, like other social media, has a paid for option to help market your event. https://forbusiness.snapchat.com/
The platform boasts:
332 million people using the platform every day
75% reach of millennials and Gen Z
A user spends 30 minutes on average on the platform each day
You will need a Snapchat pixel installed on your website, which helps Snapchat with marketing activity like retargeting.
You can spend as little as £5 day on the platform and as it has less competition than the likes of Facebook and Google, the costs of marketing can be cheaper.
When creating your campaigns, you can use strategies like audience segmentation to help deliver your ads to the right people. One top tip on this platform, like others, is to really think about the creative of the ad and the messaging, to help drive maximum engagement for your event on this social platform.
TikTok – Paid and Organic
TikTok is the new kid on the block, in terms of social media platforms, but it has grown rapidly and continues to take market share from other platforms. If you want to use TikTok to market your event, you need to think about the following when creating content on this platform.
Create content that has an ability to go viral
Keep your content consistent on the platform
Encourage your audience to engage with you, like asking questions, for example
Collaborate with influencers that have relevancy to your event attendees
Encourage your visitors to post content while at your event on the channel
Create an event hashtag that users can tag you in and make sure you engage with your audience when they do
Think about having a social wall, including TikTok and other social channels as part of that wall
Exclusive interviews on TikTok will help drive engagement
You can also use TikTok's paid platform: https://www.tiktok.com/business/en-GB to help market your event. TikTok is one of the channels where you really have to think about the creative, making sure it's consistently engaging.
What works on other social media channels probably won't work on TikTok. Invest time in creating something that stands out and speaks to your target audience on this platform.
There are 4 key components to setting up ads to market an event on TikTok which include:
Choose what the campaign goals are
Select who the audience is, that you want to target with ads
Set your campaign budget for the ad
Design your ad creative
Then you'll be ready to set the campaign live.
Linkedin – Paid and Organic
Often an overlooked platform, LinkedIn can be a great option to market your event, especially in the professional space, with events such as industry events, trade shows and conferences. This platform has a large audience of highly engaged business professionals.
Before engaging in the paid for part of the platform always make sure that you:
Use the search feature to find relevant people in your industry
Engage with content from relevant people in the industry, by commenting and liking their content
Send LinkedIn requests to those people and follow that up with a message informing them of your event
If you need to reach a larger audience more quickly, using Linkedin's paid platform to help promote your event is a great option.
https://business.linkedin.com/marketing-solutions/how-to-advertise-on-linkedin
To start a campaign, choose what your objective is:
Awareness
Consideration
Conversion
Then select your ad targeting options:
Company size
Company name
Member schools
Member interests
Member groups
Skills
Job title
Job seniority
Once you have done this, you can choose your ad format:
Sponsored content
Message ads
Dynamic ads
Text ads
Think about what sort of budget you want to set to run these campaigns. Always think about what return on investment you want to make from your marketing spend to help promote your event, not only on LinkedIn, but on any marketing channel you choose to use.
There are several options available:
Cost per send
Cost per click
Cost per impression
A great tip here is to always think about who your audience is when running any campaign and which marketing channel(s) are the right ones for your event. LinkedIn is a great platform for those running events in the professional sector but isn't going to work anywhere near as well for someone running a local music festival.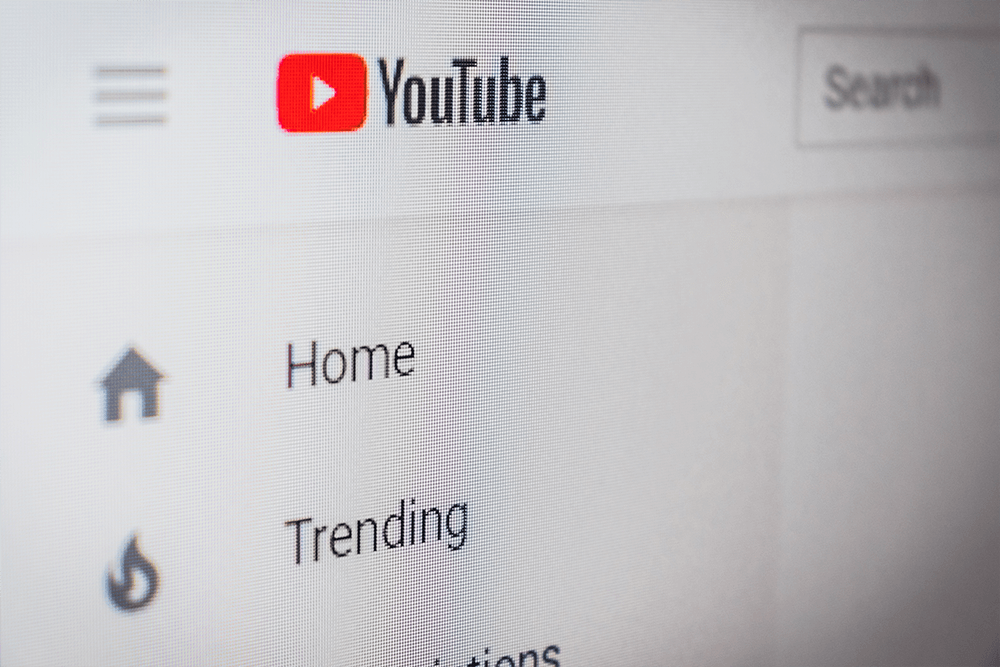 YouTube  - Paid and Organic
YouTube is a great platform to get a visual message across via video to help market your event. YouTube is owned by Google, so you can create paid media accounts via Google Adwords which gives you access to all the features Google has, as mentioned above.
A great way to ensure success when using video marketing, is to leverage previous data from previous events that you have run. Use data like the following.
Previous event attendees
Location of those attendees
Age of those attendees
Sex of those attendees
By having access to this data, you can firstly set up campaigns with the same targeting as people who have previously visited your event. You can upload this data into Google Adwords and target people who look alike to those people who have previously attended your event. More information about lookalike audiences can be found here - https://support.google.com/googleads/answer/7139569?hl=en-GB.
A great video campaign for events depends which event sector you operate in, whether that's music events, sports events or conferences. Try to capture key highlights from the previous year's events, use short snippets from people who attended the previous year. Make sure to include within the first 5 seconds of the video:
Brand
Key messaging
Event details
Users have the option to skip most videos within this time frame, so getting your message and brand across quickly is vital.
CRM Database and How to Use
When it comes to marketing an event, your CRM (Customer Relationship Management) database is your best friend. There is a wealth of information that you can use to help set up any paid activity, across any platform.
Email addresses
Name
Telephone number
Date last event attended
Location
Workplace
Across several platforms, this gives you the ability to use lookalike audiences by uploading this data into your ad platforms. This then finds people similar to that data and delivers ads to those people.
It also gives you the option of setting up a campaign across multiple channels, using the same segmentation, meaning the instances of ad view will likely increase, cross platform. This is important as people don't always engage on their first view of any advertising material, whether than be online or print.
You need to think about using your database to engage your current audience to help build attendance for your event.
Email marketing to your CRM database, using segmentation, triggers, and automation if you have the capabilities within your platform to do this
SMS messaging to those you have a mobile number for
The good old-fashioned way of picking up a phone is always a great way to help drive engagement
Think about running early access offers for your current database to help lift numbers for your event, which then makes it more attractive for any new customers to attend as it creates a buzz when an event is well attended.
Radio Advertising
Radio advertising is a great way of promoting an event when using localised radio stations in the area the event is going to be held at.
We would advise keeping this type of advertising short and snappy and not overload it with gimmicks that can detract from the key messaging. Make sure you repeat the name of the event, the strapline of the event and dates at the start and the end of any radio advertising that you do.
TV advertising
TV advertising can be a powerful medium when marketing an event. SkySmart advertising https://www.adsmartfromsky.co.uk/how-sky-adsmart-works/ uses programmatic technology as part of its advertising to help target the right people at the right time. They can even advise on companies to use to produce your TV campaign.
You can segment your audience by some of the following:
Sky TV channel ads get showed on
Age
Sex
Relationship status
Location
Employment status
Household income
TV advertising isn't the right option for all events due to the production costs of creating a TV advert, which can range from £3,000+. However, if you have the budget to market an event with TV advertising then it's a terrific option, especially when run alongside cross channel marketing, using the same or similar audience segmentation.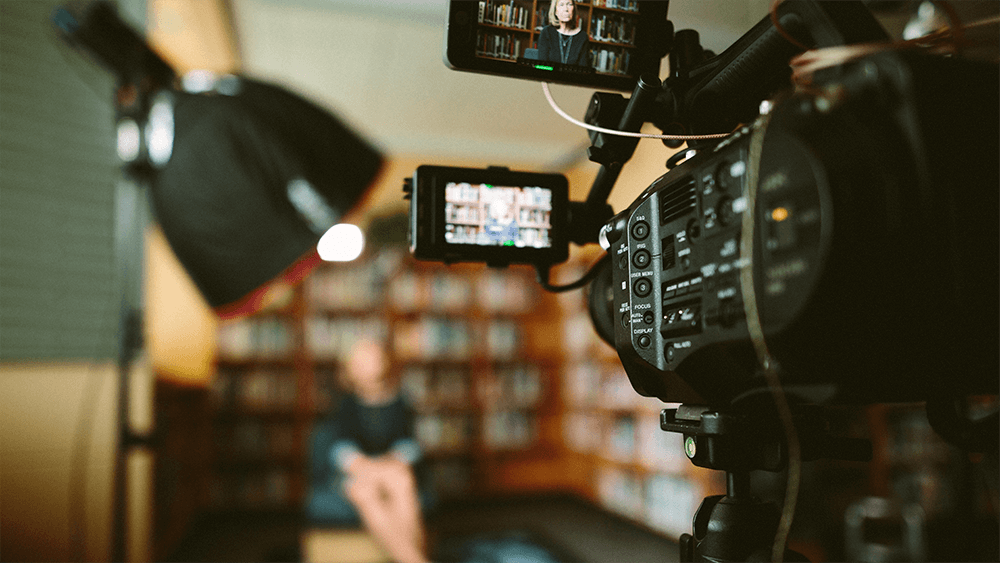 Offline Marketing
Although we live in a world that is mainly digital from a marketing perspective, offline marketing can work well in the offline space too.
Industry magazine advertising
OOH media
Street promotions using event promoters to raise awareness of the event
Flyers through people's doors about the event
Sponsorship
Depending on the size of your event, you will need to think carefully about the level of resource required to operate some of these offline marketing strategies, if the return on investment would be worthwhile, or if that budget would be better suited to another marketing channel.
Live Streaming
There are a range of options for live streaming an event like these social media platforms listed below.
YouTube Live
Facebook Live
Snapchat
Instagram Live
Periscope
Twitch
Or others, including:
Zoom
Dacast
Livestream
Vimeo
IBM Cloud
Uscreen
There are, of course, a range of others to choose from. If you're thinking about promoting your event through live streaming, you need to consider some of the following first.
What sort of event are you live streaming?
Why do you want to live stream your event?
What do you want the outcomes to be?
How are you going to monetize viewers by live streaming?
What budget do you have?
Livestreaming an event can be a great way of driving additional revenue, if in person ticket sales have hit capacity, and it can be a useful way to help market any future events too.
SMS Marketing
SMS used to be one of the forgotten marketing tools, but recently it has seen a re-emergence to help market an event. SMS should be used for the following:
Raise initial awareness that the event is happening
Pre-sale tickets
Announcements for the lineup
Announcements around exclusive content, like exclusive interviews
Targeting previous attendees of the event, to encourage visiting this one
Onsite information
Referral Program
Why not get your audience to help you market your next event? Referral marketing is an easy way of getting those that have already purchased tickets to help further promote the event to their own networks. Some of things that you can offer for referral marketing include:
Access to exclusive content
Discounted tickets
Free tickets
Free entry into competitions
Money off vouchers
A cash prize from the person who refers the most people
There are some great platforms that can help with this:
Referral Candy
Verve
Refrl
Social Ladder
It's a good strategy to employ to get your audience engaged and further invested into the event itself.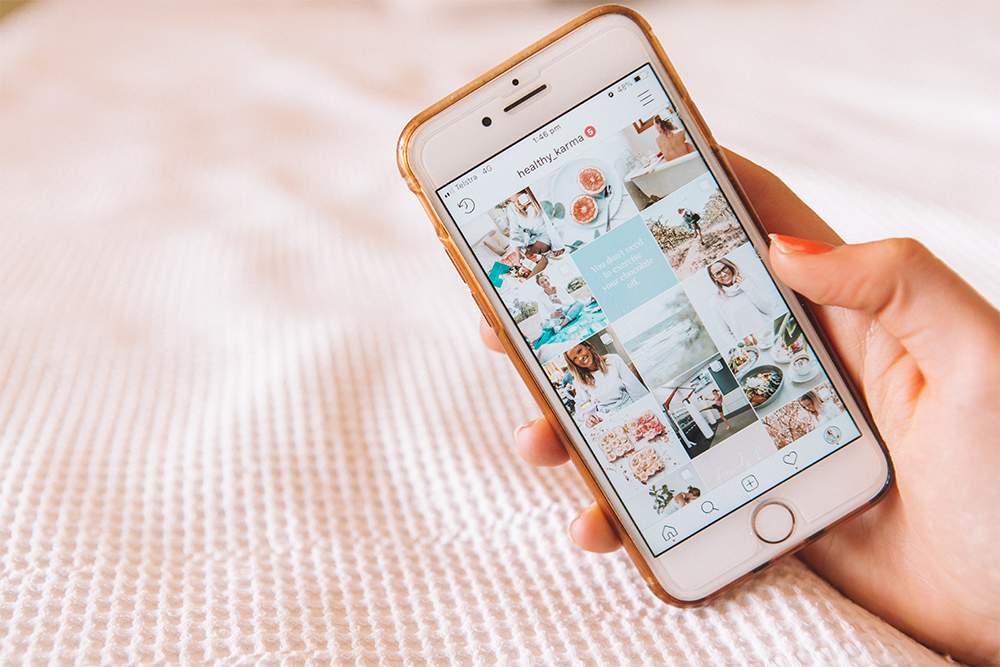 Influencer Marketing
You don't need to be on social media to be an influencer. An influencer is someone that has influence in any specific market they operate within, whether that be social media, business, music, the arts or dance.
Think about the type of event you are running and think about your guest speakers. This is a good starting point to encourage them to use their own networking channels to help promote your event.
Often these people will have a large following and many people will purchase tickets just to come and listen to them speak. If you're running a music festival, tap into the influence your bands and singers have and ask them to push your festival.
Make sure that if you have a performer or speaker who carries weight within their sector to use that person as part of your marketing material for the event. This will help create value and a reason why someone should buy a ticket and attend.
You could even target those influencers who have a large social following and invite them to come and speak at your event, knowing it will help drive ticket sales.
Some things to consider before using an influencer:
Make sure you target those influencers that have relevancy to your brand
Decide on how you are going to use them in your marketing material
Decide on how you want them to promote the event, on what channels both pre and post event
Ask them to post content live, while at the event to create some hype
Ticketing Pricing
One strategy to help promote your event is around ticket pricing. Having something to talk about always helps create content for marketing and pricing can be some of the most engaging content that you create.
Types of Ticket Pricing:
Early bird offers
VIP tickets
Group ticket pricing
Late deals
Golden tickets
1,2,3-day event tickets
All-inclusive tickets
Ticket raffles to meet a celebrity speaker or singer, for example
Competitor research is key to show how well an event will perform from a pricing perspective. If your event is over-priced then its likely your event will sell fewer tickets.
Always price your event tickets competitively within your sector and make sure they have value for the ticket purchaser, otherwise you will have a lot of disappointed ticket purchasers who will be unlikely to attend your event the next time it's run.
Interviews
Getting exclusive interviews with event speakers, guests and acts is a wonderful way of building up hype around your upcoming event, and potentially a great way of getting the media to promote your event for free, if you can glean some exciting announcement from the interview.
Use this content to push it across multiple platforms including:
Website content
Social media platforms
PR
Podcasts
If you have an interesting interview that's an exclusive, then use paid media channels to target the interviewees audience to help further expand exposure of your event.
When doing these interviews think about the type of questions you want to ask:
Research the interviewees background
Research previous interviews that they have done and find an angle no one has covered with them
Get them to talk about top tips in the industry that are relevant to your event and use some of these as quotes in your marketing material
Don't be afraid to find out more about them at a personal level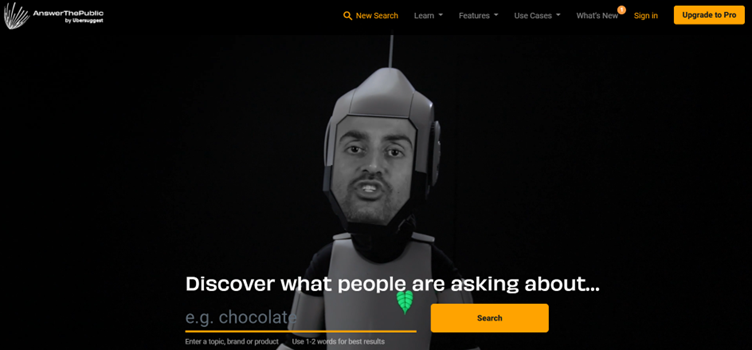 Blog Content
Blog content can be a fab way of engaging your audience to help market your event.
Some content ideas for blog posts include:
Top tips in your industry blogs
Interview blogs
Blogs about the guest speakers
Blogs about the event
Behind the scenes blogs for your event
Blog content around user intent for your industry for SEO purposes
It's never easy coming up with content ideas when creating content, but you need to think about becoming an expert in your field. Answer the Public is a handy tool to help you find blog ideas and gives you information around the questions people are asking in your sector.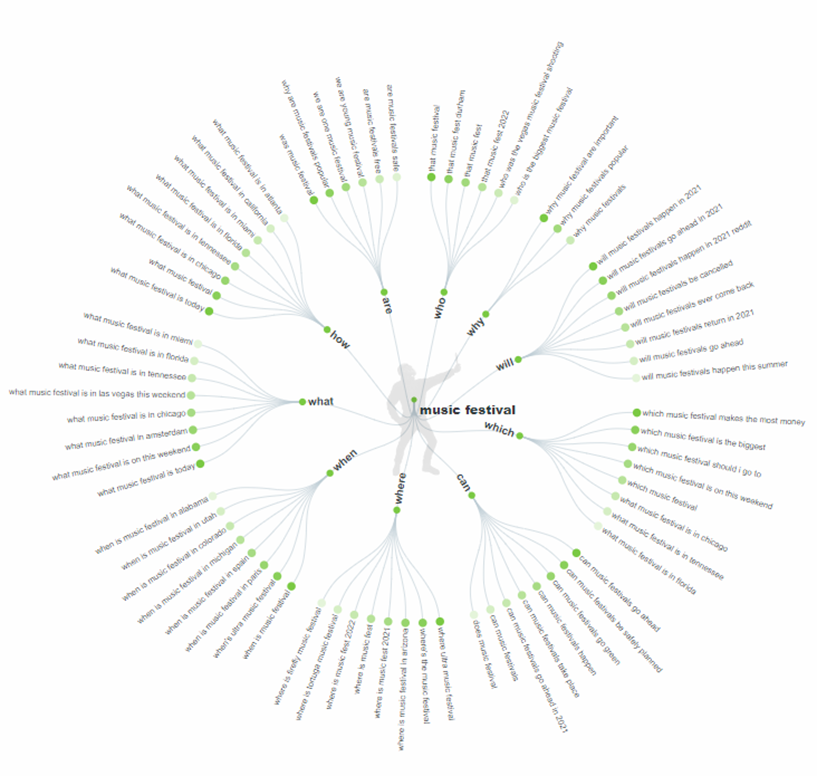 Repurpose Content
A vital thing for any event to succeed is making sure you repurpose your content across multiple channels. This not only saves time but helps build consistency around your event and the marketing messaging you are using.
As events are time-limited, look at posting the information multiple times, even on the same platform.
The reason for this is that people need to see a marketing message on a number of instances before they really engage with it and especially on social media not all of your audience will have seen it the first time you posted.
That's it, folks! You have now had a masterclass in how to market your event. Bookmark this article make it your marketing manual and come back to it whilst you're marketing your event.
Consider using TryBooking as your ticketing platform of choice because we really, truly do care about our clients.
We understand there is a lot to think about but hope that the information we have provided is useful and that your next event is your most successful one to date.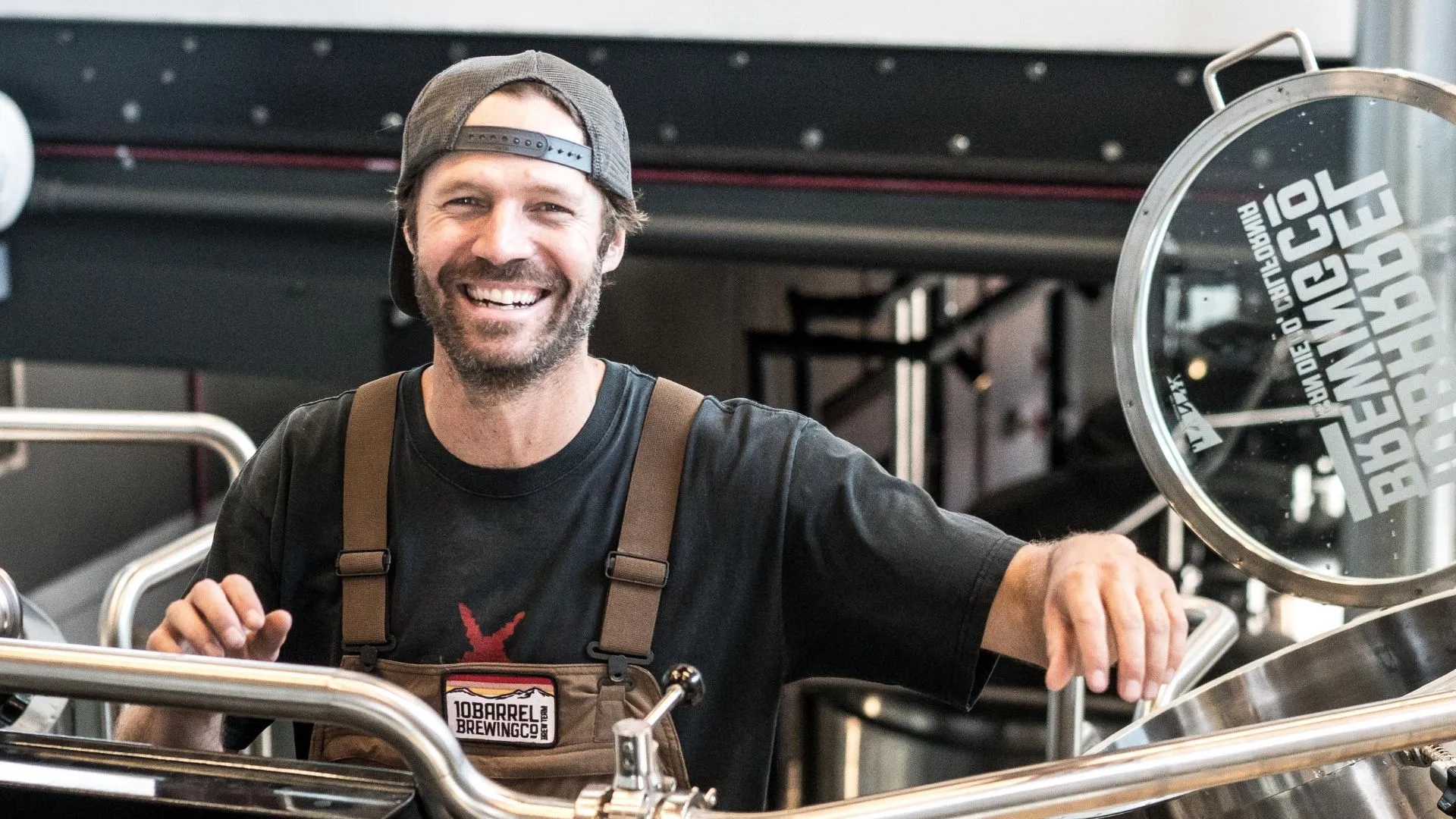 12 Ways TryBooking Supports Small Businesses
Aug 18, 2022 · 1 min read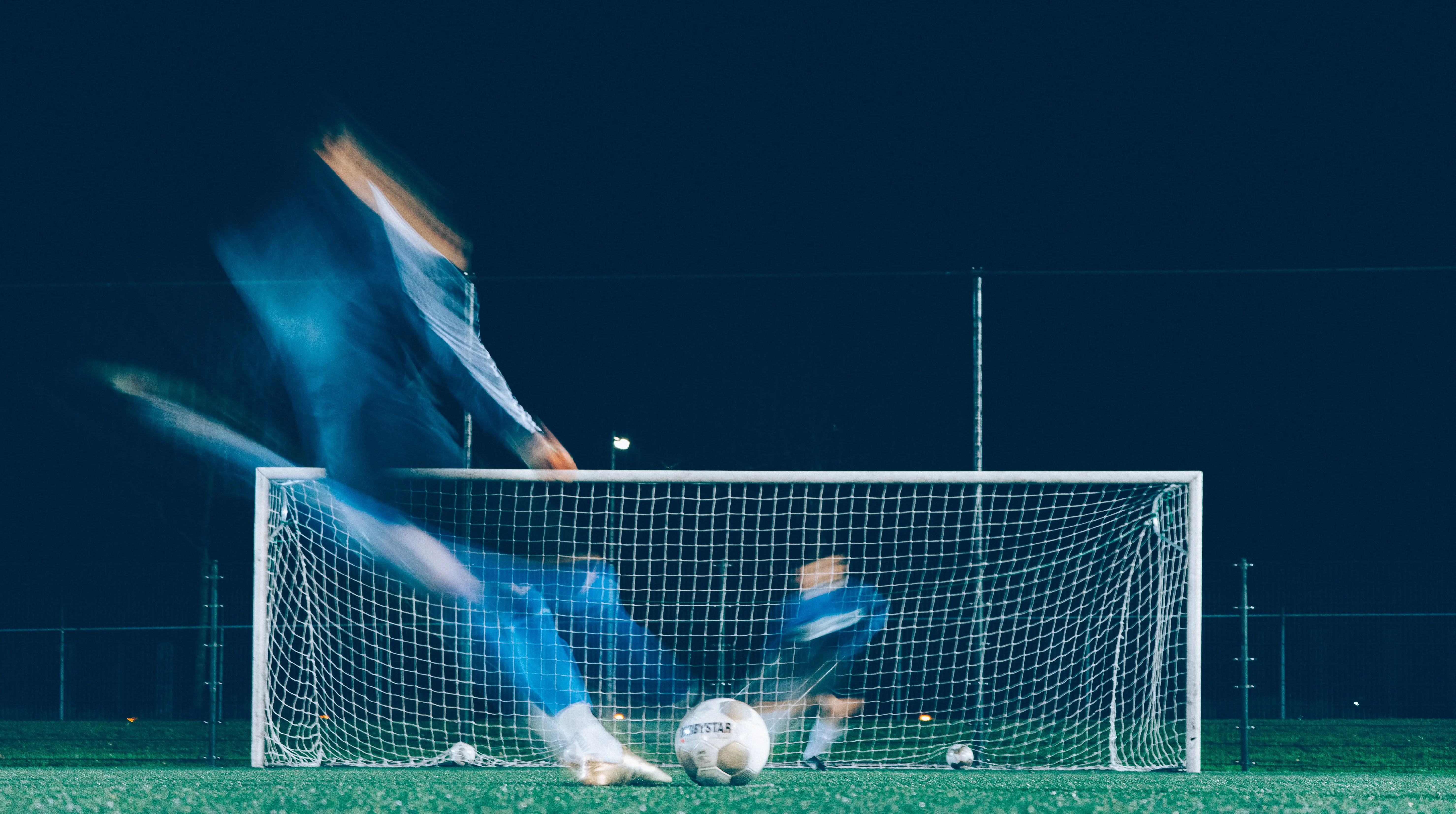 Online Ticket Sales, Memberships and Fundraising Made Easy for Sporting Clubs
Aug 08, 2022 · 1 min read