Jan 03, 2022 · 1 min read
6 ways TryBooking Box Office helps comedians sell tickets on the door at events 📈🎙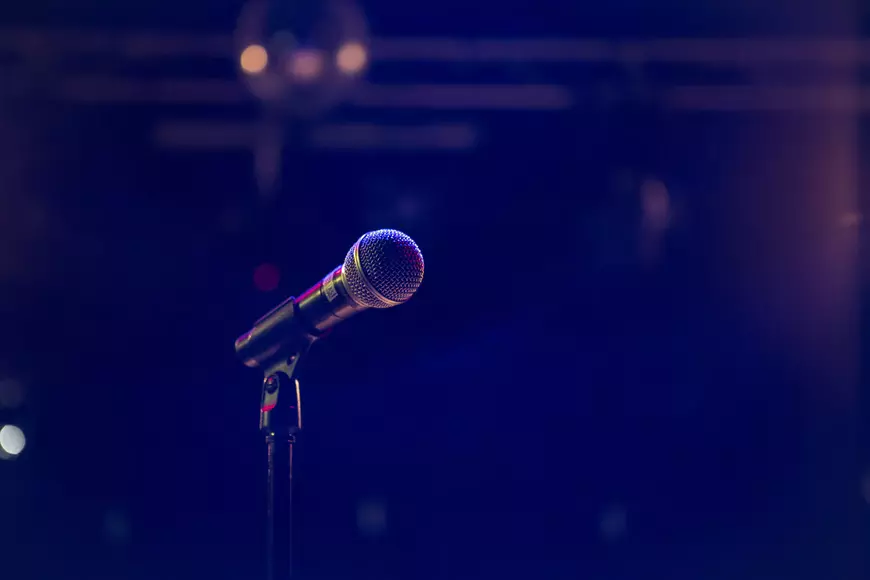 As Australia emerges from COVID 19 restrictions and live performances are welcomed back to the stage, Comedians from around the country are preparing to embark on Melbourne for 2022 Melbourne International Comedy Festival events.
TryBooking has been a passionate supporter of the comedy scene for over 14 years and is the ticketing platform of choice for comedians around Australia.
Why? Our user-friendly, self-managed, online ticket sales platform makes it easy for comedians performing at venues across Melbourne to sell tickets online, and now in person on the door.
Introducing TryBooking Box Office. Here are 6 simple ways our Box Office feature is helping comedians and event organisers complement online ticket sales.
1. Box Office enables comedians to easily sell tickets on the door at events
TryBooking Box Office is the perfect way to compliment your online ticket sales by extending your ticket sales potential to the night of your event. Using your online TryBooking account, simply mark an allocation of tickets 'as available for sale on Box Office'. These tickets be will instantly be set-aside, ensuring you never oversell a particular section or ticket type prior to, or on the night of the event.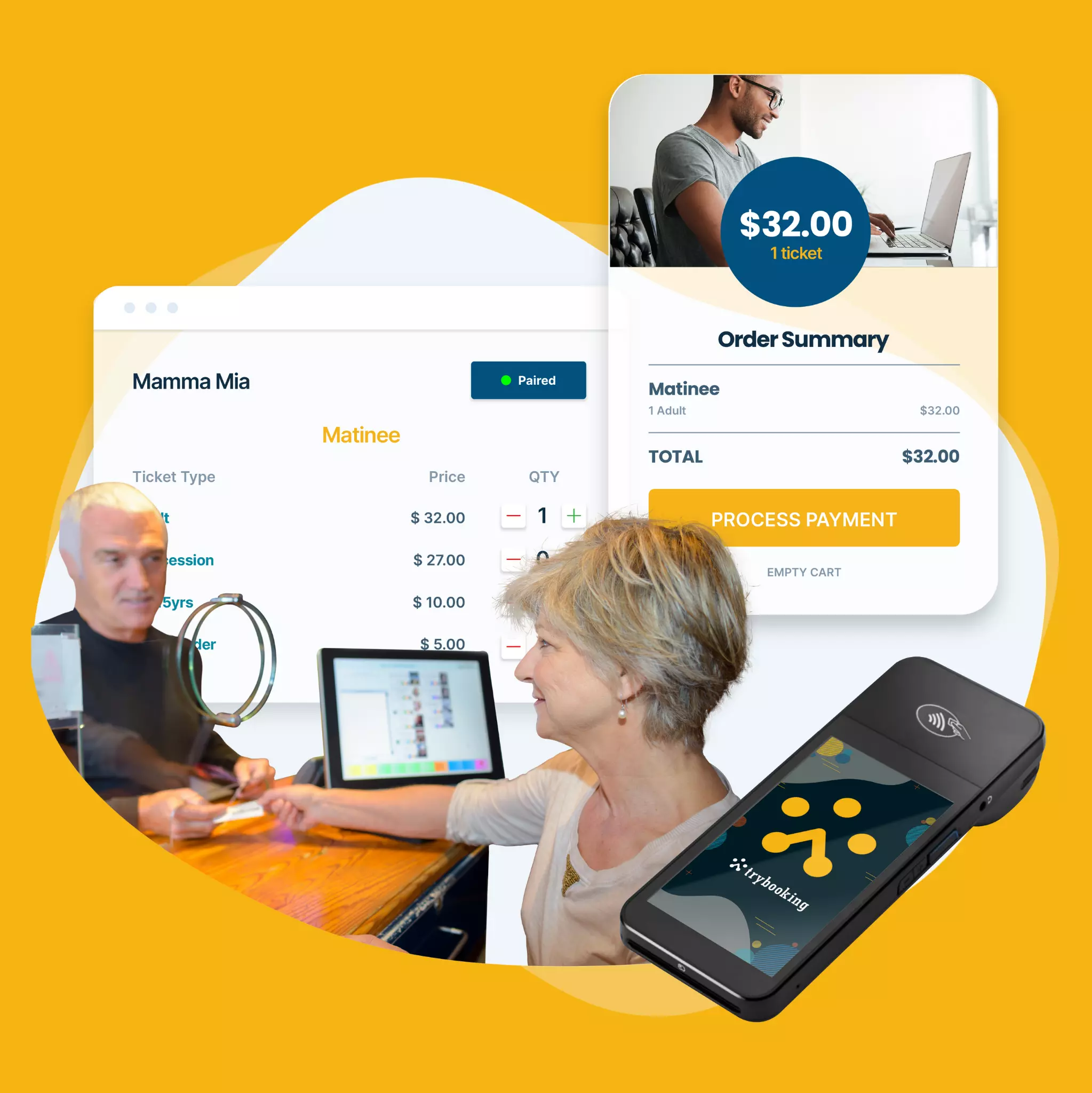 2. Accept card payments and cash on the door
All you need accept card and cash payments on the door using Box Office is a Trybooking EFTPOS terminal; access to power; a strong WIFI connection and a WIFI capable device (computer/tablet) - see system requirements here.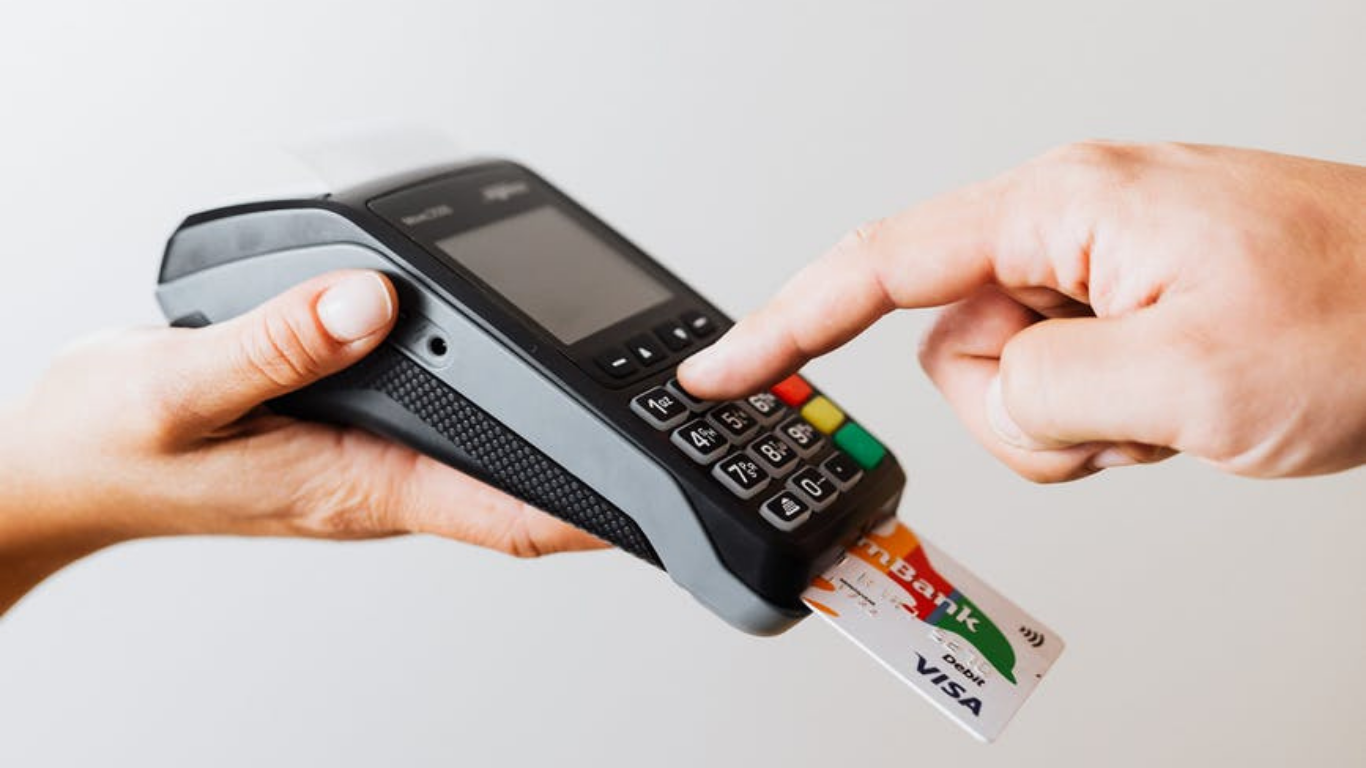 3. Track online and in-venue sales and view reports all in one place
All sales made via TryBooking Box Office flow through to your attendance and financial reports as usual, there is also a specific Box Office sales report that will allow you to view sales made only through the Box Office by date, event and/or user.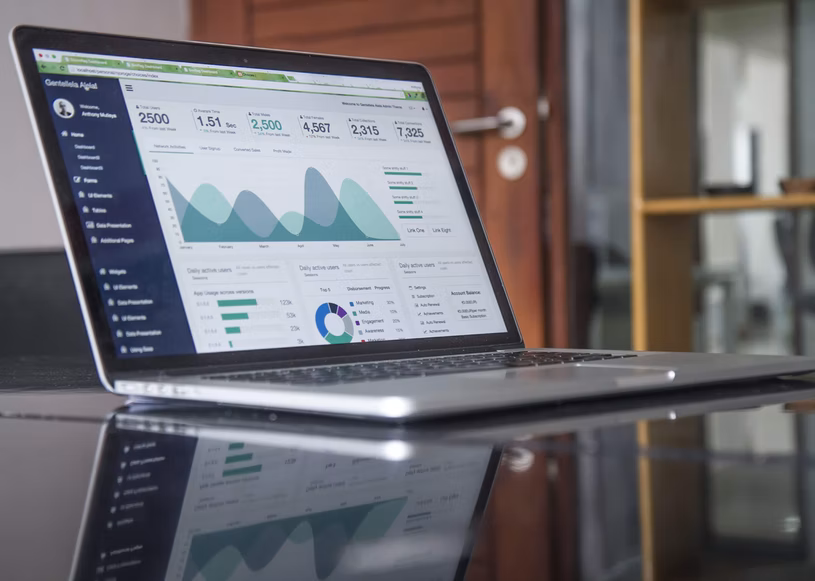 4. Utilise our free scanning app to check in your patrons on the night
The TryBooking mobile scanning app is useful for managing the entry to your event and scanning attendees as they arrive, as well as monitoring sales in real-time and adding volunteer scanners.
The app is free to use for event organisers using TryBooking and their teams (Account Owner, Basic Access Users and Volunteers).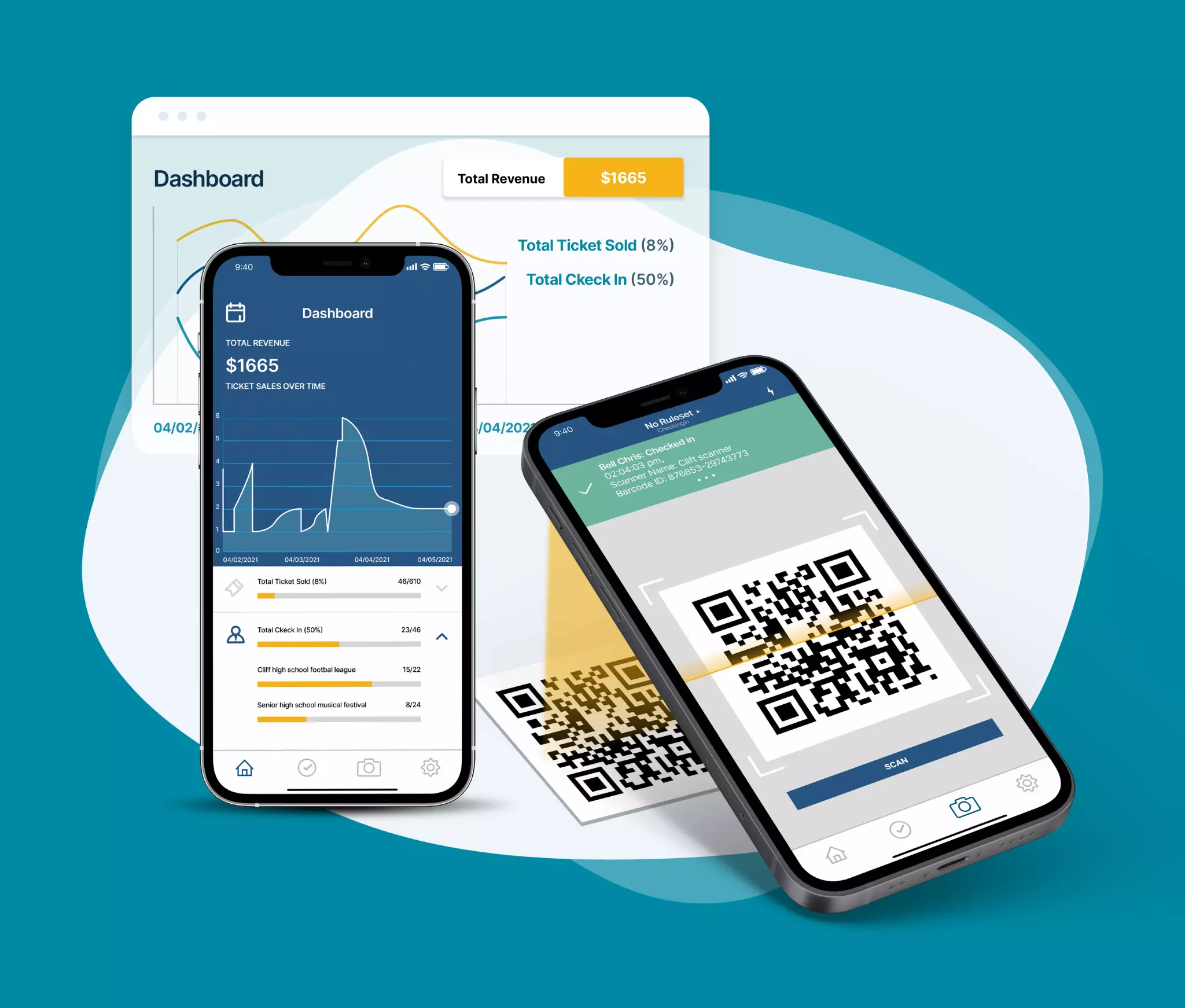 5. Train front-of-house staff in minutes


TryBooking's user-friendly online and in-person ticket sales capabilities have been carefully developed as a self-service platform, meaning they are built for ease-of-use. However, if you find yourself needing help, no-one provides service quite like our local, Customer Success team. Available via telephone and email support, they are always happy to help - in addition to our detailed online Learning Centre resources and user-guides.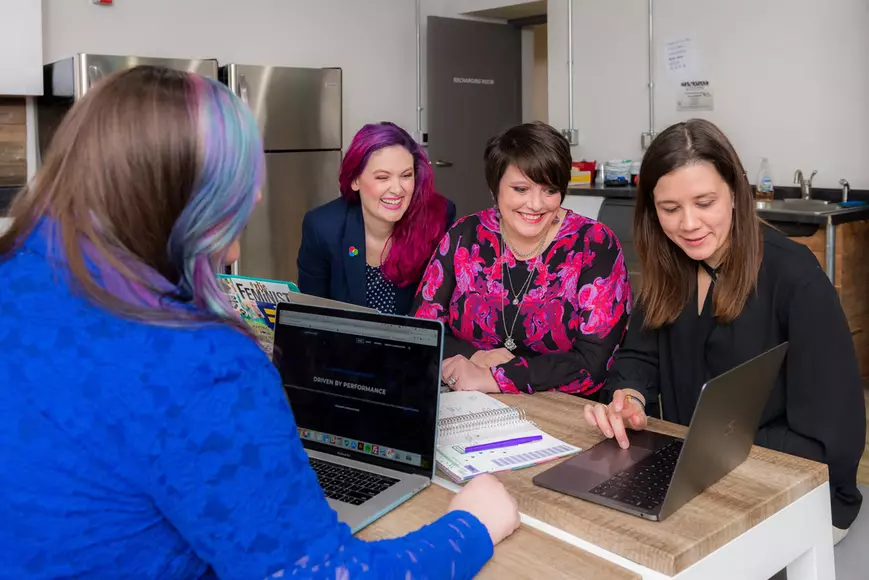 6. Enjoy market leading low rates
TryBooking Box Office attracts the same low rate as online sales. For full details of our pricing, please see https://www.trybooking.com/pricing.
Cash sales will incur the ticket fee, but no processing fee. 
Card payments will be subjected to both the ticket fee and the processing fee.
You are able to choose whether you wish to absorb or pass all fees on to the customer. Please Click Here for instructions.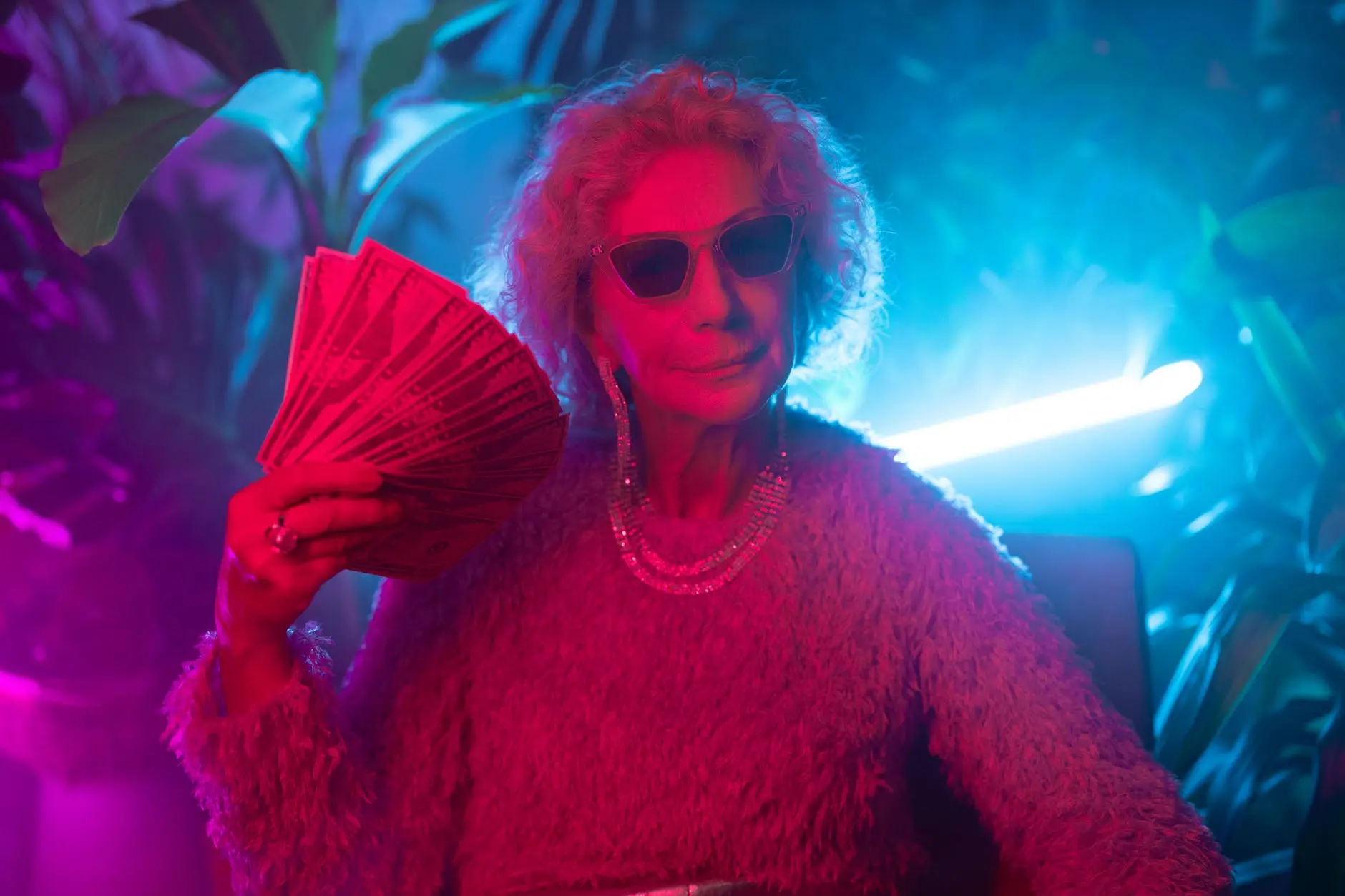 Other powerful TryBooking features helping comedians sell tickets online

Brand your online event page
Make your TryBooking online event homepage your own by adding branding, styling, colours, text, images, maps, logos and page colours that make your event stand out. You can add the link to your Event Listing Page on your promotional emails, event invitations, social media pages and/or website. This will give guests greater exposure to your brand and drive more traffic to your events.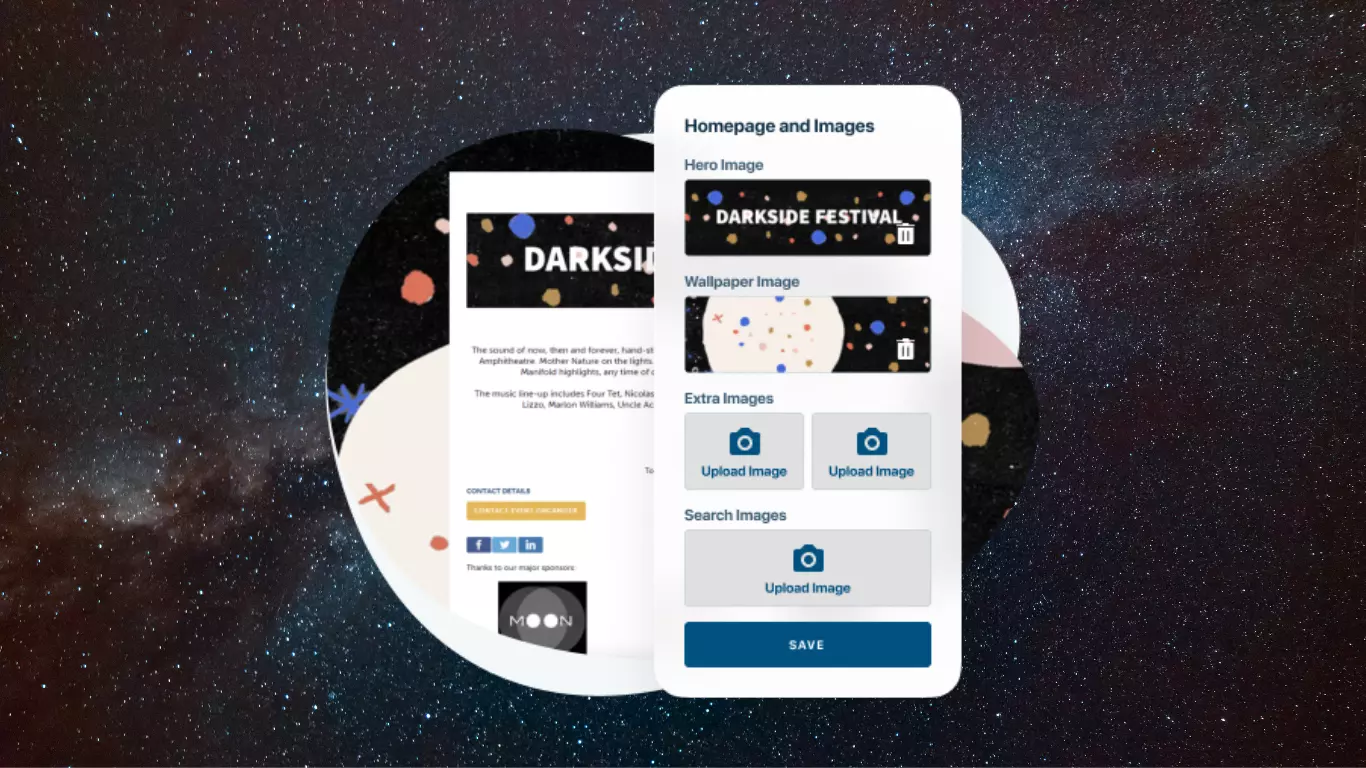 Use video on your event page

Insert a video on your event homepage to promote and preview your act.
Embed your event page on your own website

Widgets are snippets of HTML you can paste into your own website code to display your events directly on your website. Learn more about widgets here.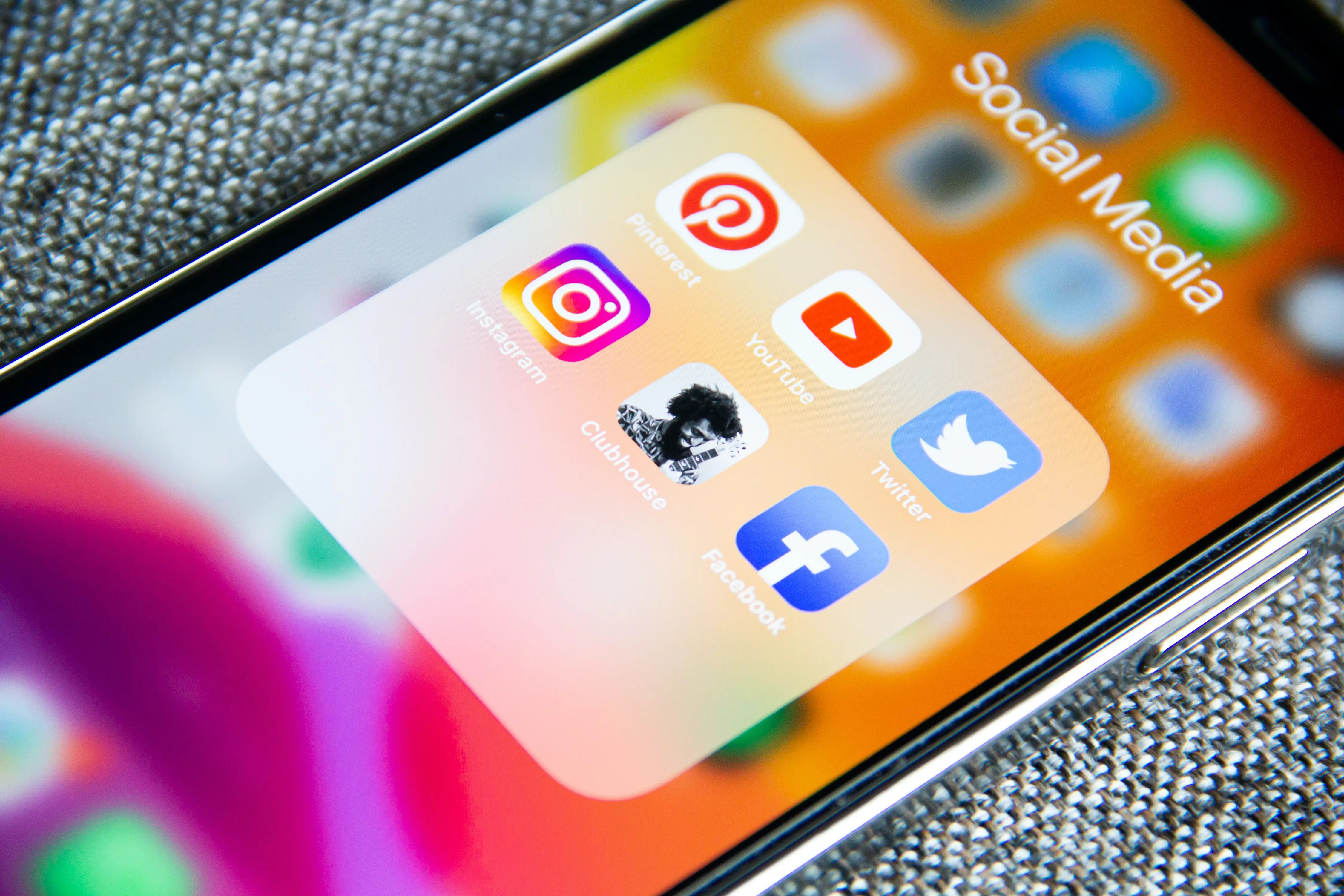 Promote and share your event online
TryBooking offers a number of options to help drive traffic to your events:
Session times


Session Times allows you to indicate when your event will be taking place, when it will end, and control when it is open for bookings. An event can have either one or multiple Sessions Times. These can be on the same day at different times, or over multiple days.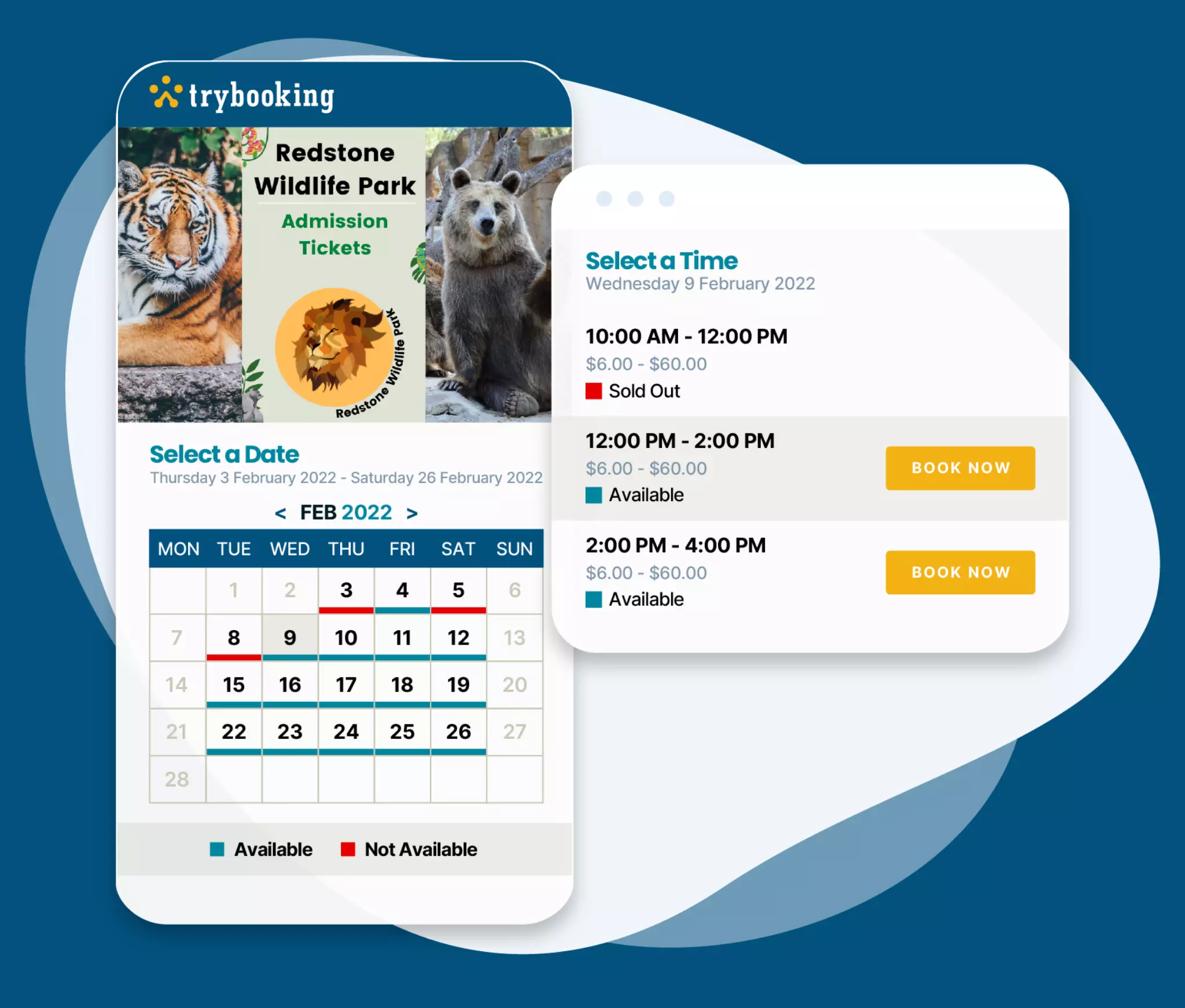 Calendar View


Enable calendar display feature to allow customers to easily find exactly the session their looking for without the hassle (aka with a lot less scrolling).
Merchandise

Selling merchandise alongside your event tickets provides convenience for your customers, increases merchandise sales, and can cut down on cash handling on the event day.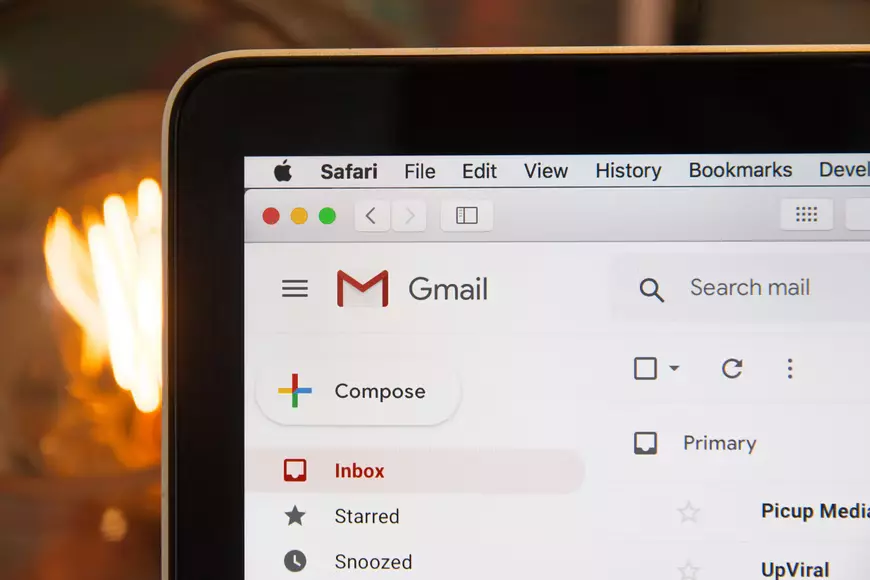 Automated emailing

Send emails to and communicate directly with those that have purchased to your event. You control the content and when the email is sent, making it perfect for communicating reminders, event changes, or important information before or after your event. 
TryBooking are very proud supporters of the Australian comedy scene, and we look forward to welcoming back, and working with even more comedians, in the years to come.
If you are a venue or comedian looking to move to a ticketing system that can handle your ticketing online and on the door. Sign-up today and start creating your next event.
Our support can help you quickly get your event up and running, feel free to email us or book here for a demo.
Thank you for reading,
TryBooking Team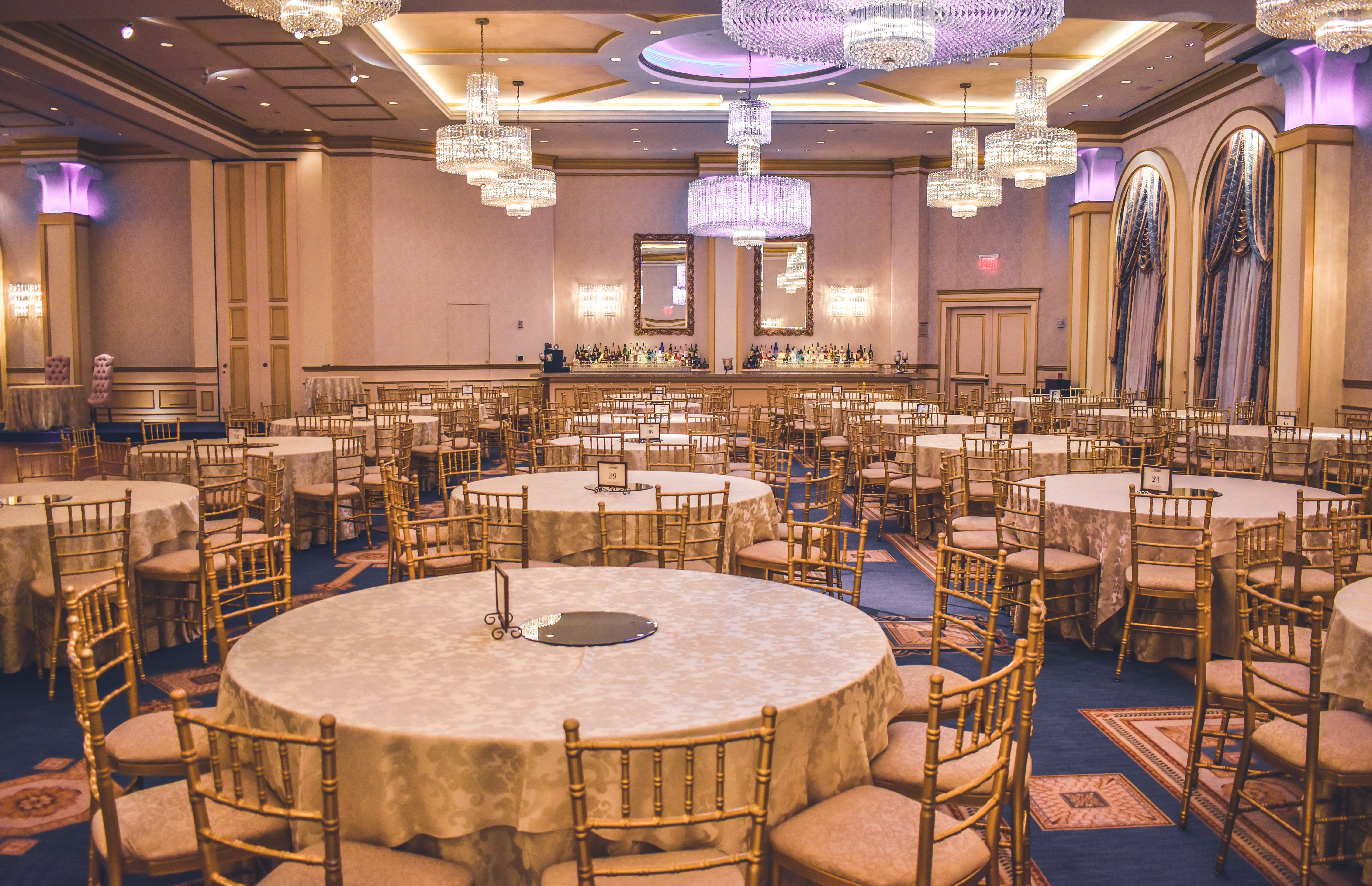 Tabled Seating Made Easier! New Update
Mar 28, 2022 · 1 min read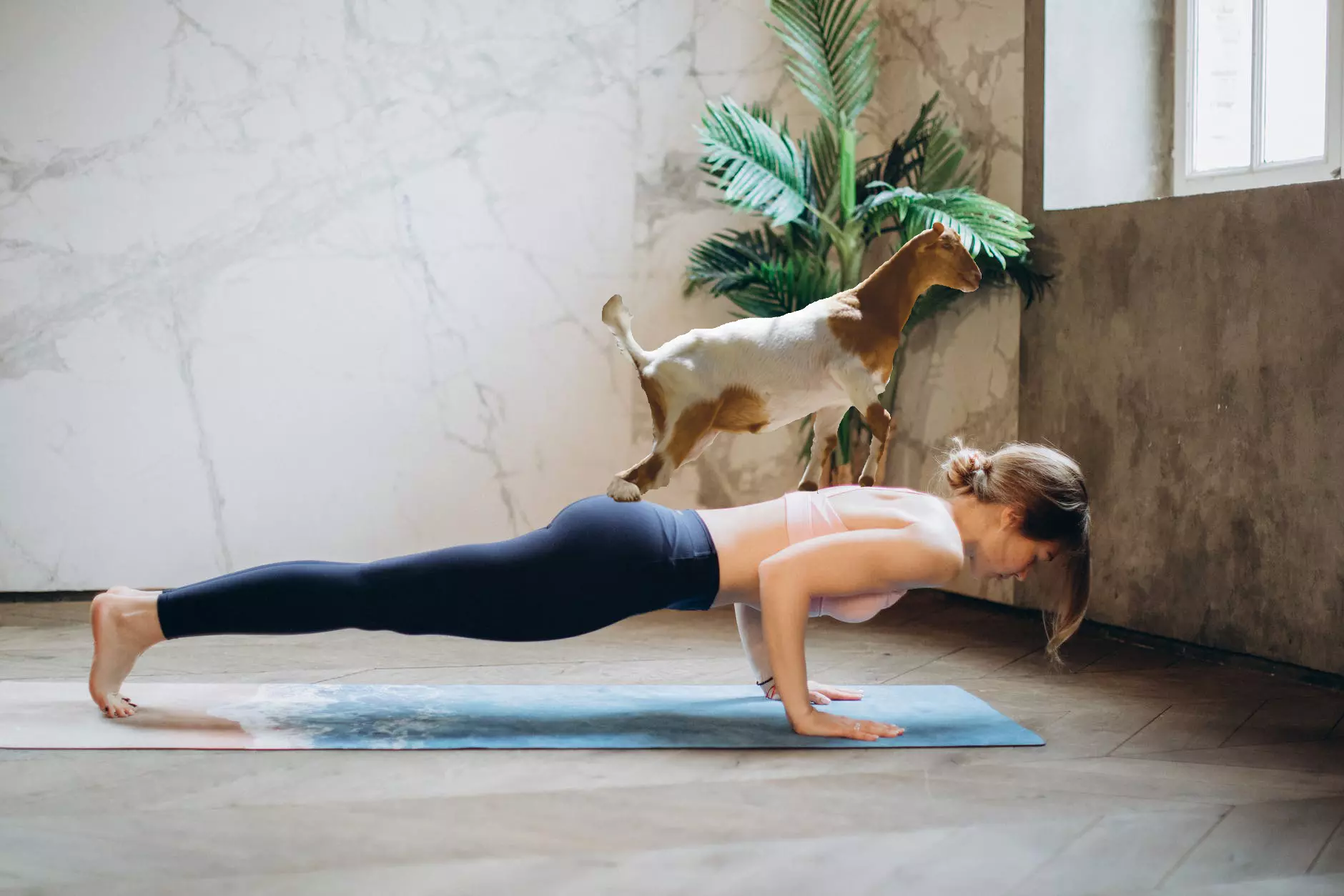 Yoga Classes Come In Many Forms 🧘‍♂️
Mar 11, 2022 · 1 min read