Nov 09, 2022 · 1 min read
How to avoid the traps with Christmas Events

As the clock goes forward and hot nights start to set in, it can only mean one thing - Christmas is just around the corner!
We've already seen some event organisers getting started with amazing festive events - from end of year celebrations in schools, office Christmas parties and even themed Santa's grottos. It's an exciting time for everyone!
We know what it can be like planning an event - so we've put together some top tips to make sure your Christmas event is one to remember.
Do your research
For any event organiser, it's important to start on the right foot and do your research. Knowing what your audience wants is the key to any successful event, so we'd start by doing some digging - was there a Christmas event last year? What did people think? Did people like the food, location and entertainment?
Make sure to ask the right questions for your audience, as this is the best way to prioritise what you need to arrange. If you're running a Santa's grotto, making sure you've got plenty of presents arranged will be high on your to-do list - whilst for an office celebration, you may be paying more attention to the catering.
Do any of your attendees have food allergies or other special dietary requirements? Make sure you establish this early on to ensure that catering is adapted ahead of time. You could even make use of an online ticketing platform, such as TryBooking, so attendees can easily nominate their specific dietary requirements for catered events.
Once you've done your research, you're then ready to make some decisions…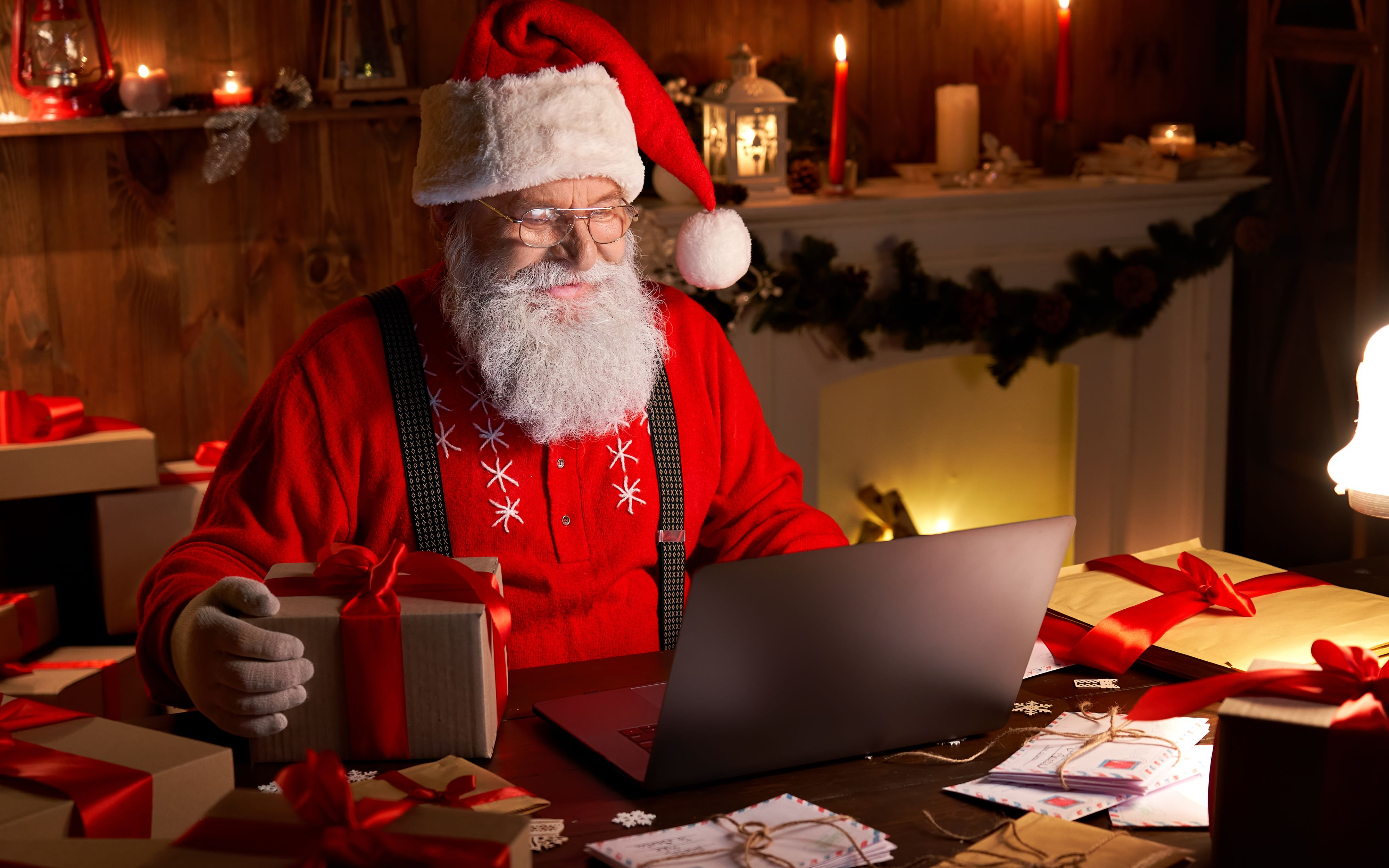 Choose your date and venue
The first thing you'll want to get sorted is your venue. Christmas is a busy time for everyone, so venues will fill up at lightning speed. Your research should've given you an idea of what you're looking for in a venue - such as:
How much capacity do you need?
When is the venue available?
What additional facilities does the venue have - such as a stage, or function rooms?
What payment is required (any deposits?)
Is the venue accessible?
What public transport options are available?
Does the venue have catering facilities?
We know there's loads of great venues across the country, but they really do book up quickly in the run up to Christmas. You'll want to book quickly - so once you've decided on your venue, the next step is to decide when your event is taking place.
Whilst you're guided by the availability of the venue you've chosen, it's important to keep in mind your audience when deciding the date, and in particular the time of your event. If you're running a children's event, you may want to have your event during the day or early evening - whilst if you're targeting your event at uni students, you may want to start a bit later.
Set your budget
Before you decide on your food, drinks and entertainment, you'll want to make sure you've set a budget for your event. Planning ahead with your budget means that you can ensure that your guests have a great experience, and helps you prioritise your spend.
For most event organisers, there's two main sources of income - proceeds from ticket sales, and any money that you're putting into your event. Knowing how much you need to spend helps you price your tickets - with the list of things you'll want to consider including event catering, entertainment and decorations.
If you're looking to hire professional caterers or entertainers, you'll want to be quick off the starting block - their holiday schedules fill up quickly.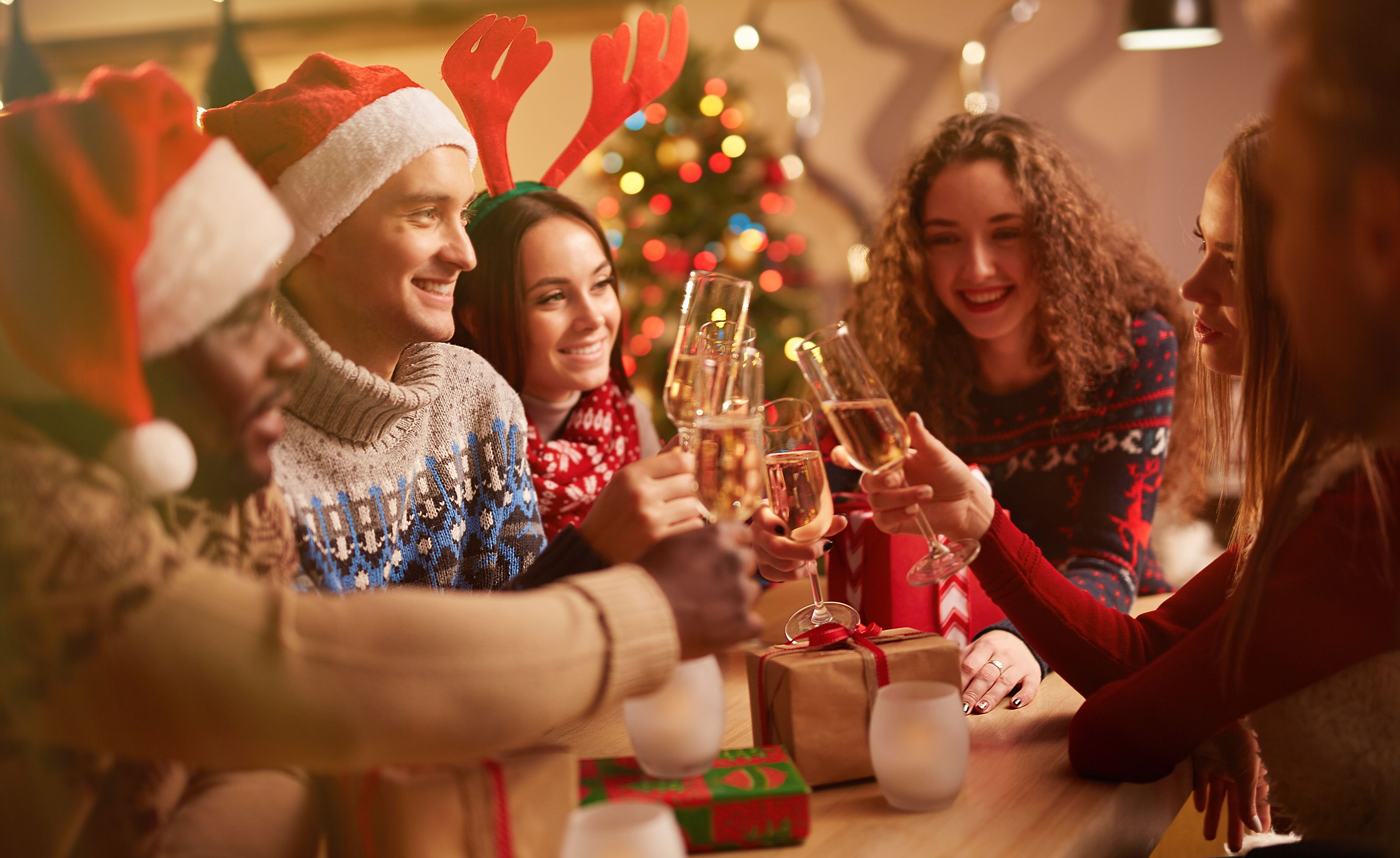 Decide your event theme
Take your Christmas event above and beyond with a fun theme. Festive themes can be as creative as you like, with popular theme options including:
Ugly christmas jumpers
Winter wonderland
Red and green
Grinchmas
Christmas movies
Once you've decided your theme, you're then ready to think up food and drink ideas to match your theme. Your choice of decorations, music and costumes will make your event great. You can also personalise your TryBooking event page to reflect your event's theme - see our blog for some ideas!
Choose your food and entertainment
Once you've decided your theme, you're now ready to make final decisions about food and entertainment - as well as any finishing touches, such as competitions or whether Santa will be making a visit.
Some great entertainment ideas include:
DJ or a live band
Comedian
Karaoke
Photo booth
Decorating a christmas tree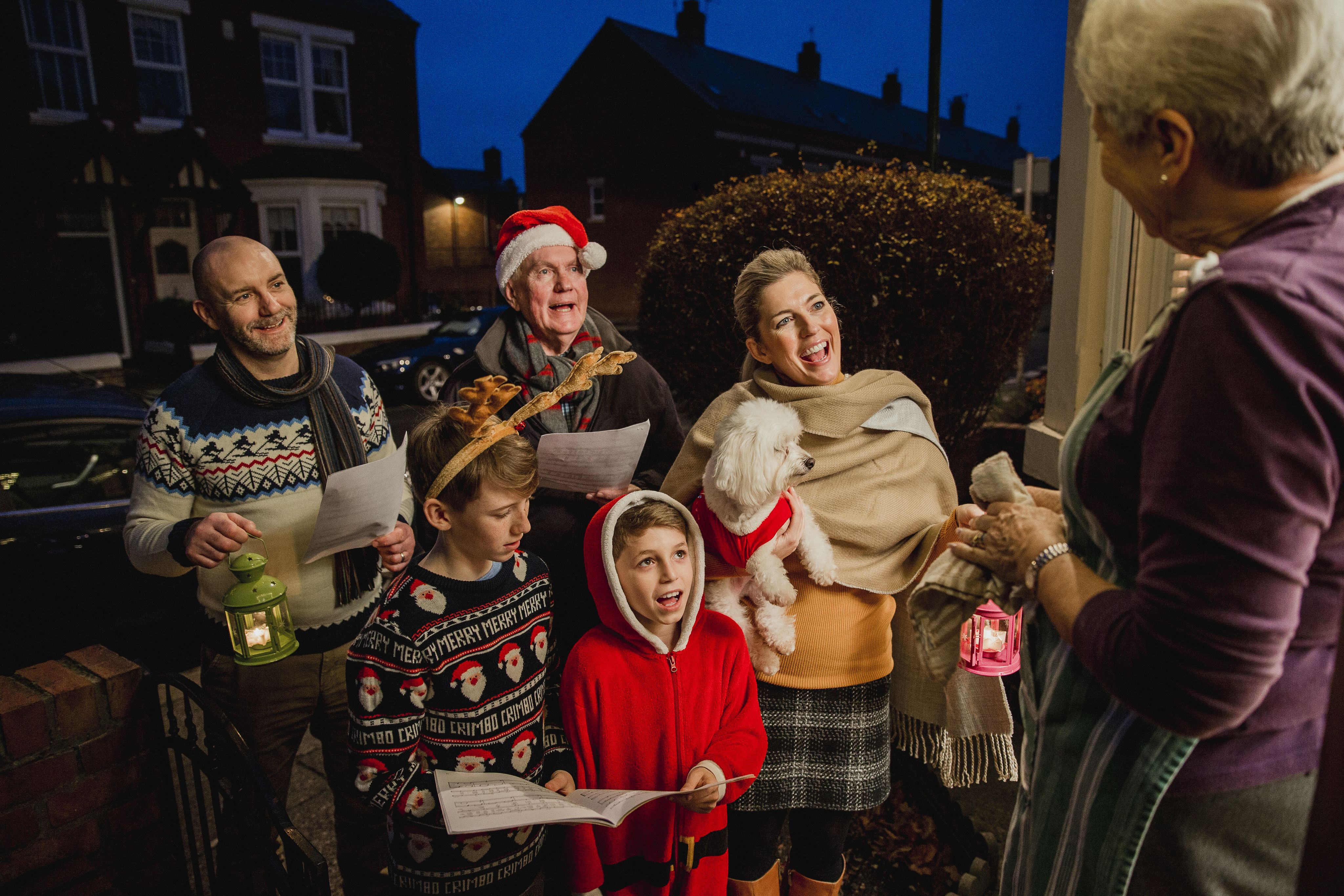 Start spreading the word
Once you've finalised your entertainment, you're ready to start spreading the word about your event. If you're ticketing your event using TryBooking, we've got plenty of tools to help you promote and run your event - including integrating our booking page into your website, and easy email communications so you can keep your guests in the loop.
Our guide on How To Market Your Event also has plenty of tips and tricks on how to promote your event using social media, and to make the most of search engine optimisation.
Planning makes perfect!
So there you have it - our guide on how you can get started planning the perfect Christmas event. We'll soon be sharing some tips on how to help your event run smoothly on the day - keep checking our blog for more details!
If you're looking for a ticketing platform, TryBooking is packed full of features to help you with all your event planning needs. Plus, we're totally free for free events, and only charge low, transparent fees - find out the cost of your event on our pricing page.
If you need any help getting started, our friendly Customer Service team can help with ideas - or even just a quick once over! Just drop us an email or give us a call.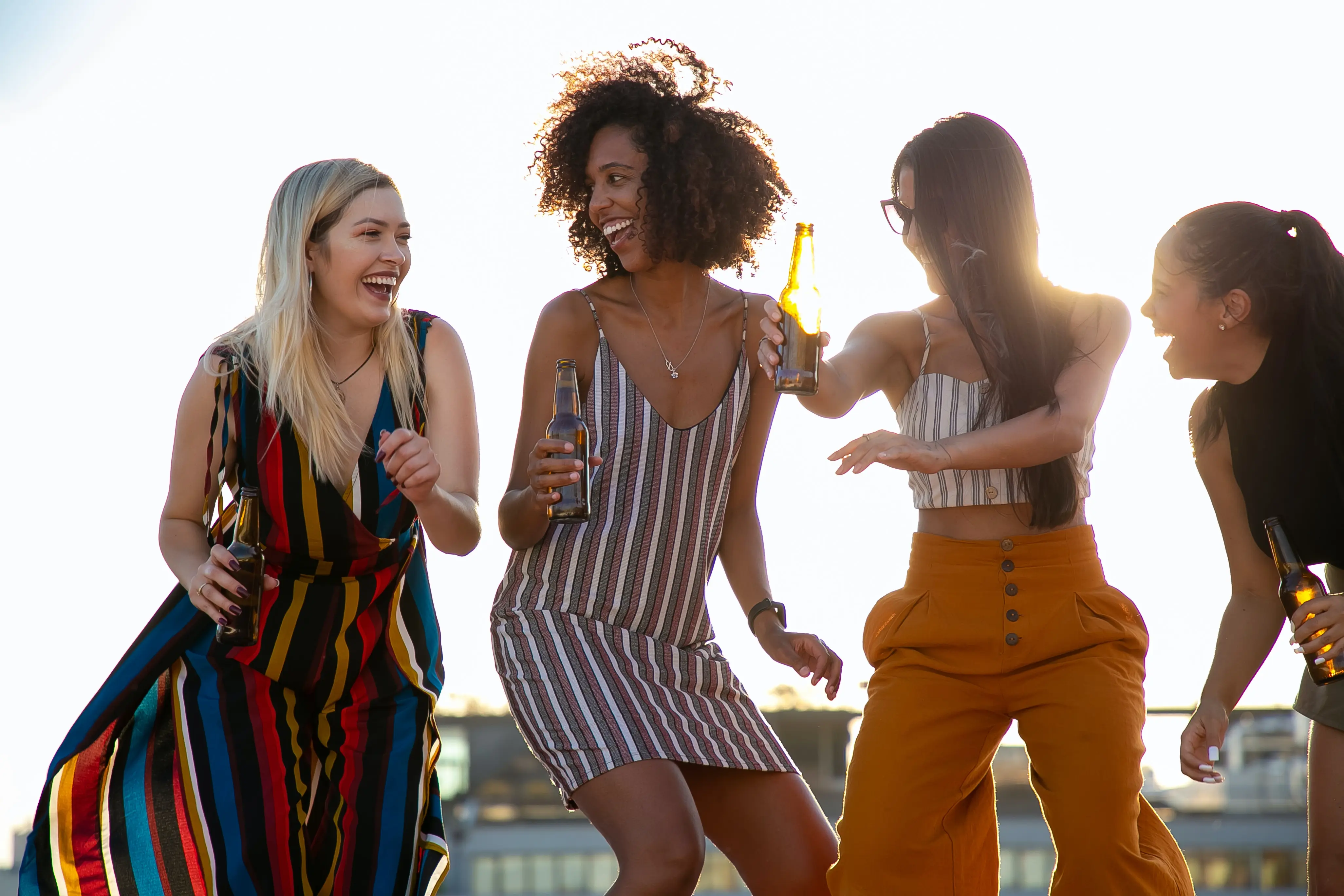 How to Plan a High School Reunion
Apr 05, 2023 · 4 min read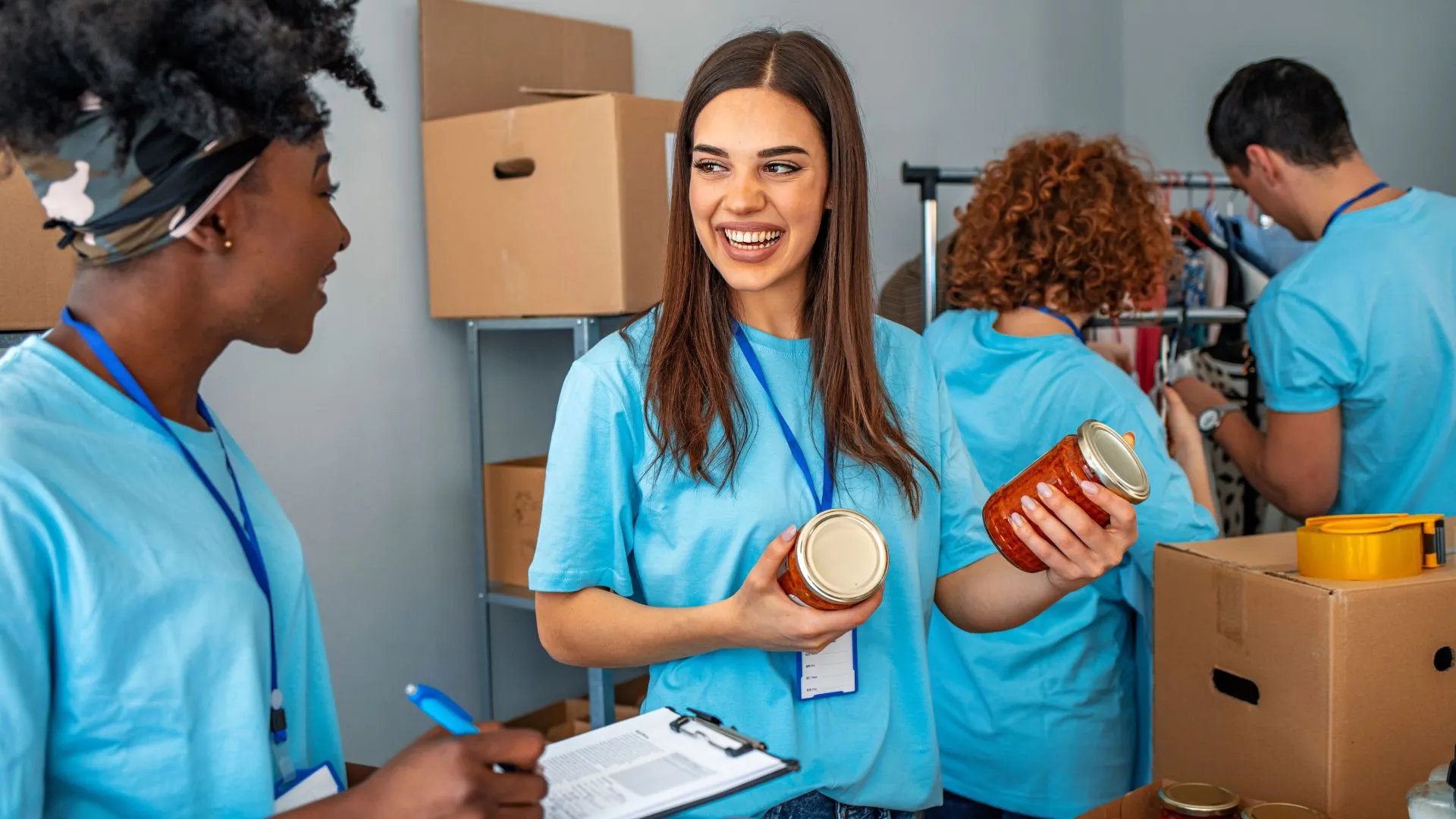 7 ways TryBooking benefits charities and not-for-profits
Aug 15, 2022 · 1 min read